In:
Happy weekend! We hope you are enjoying a wonderful and relaxing weekend and managing to stay warm. Now it is time to sit back with a cuppa tea or java, and check out the latest in Royal Caribbean cruise news.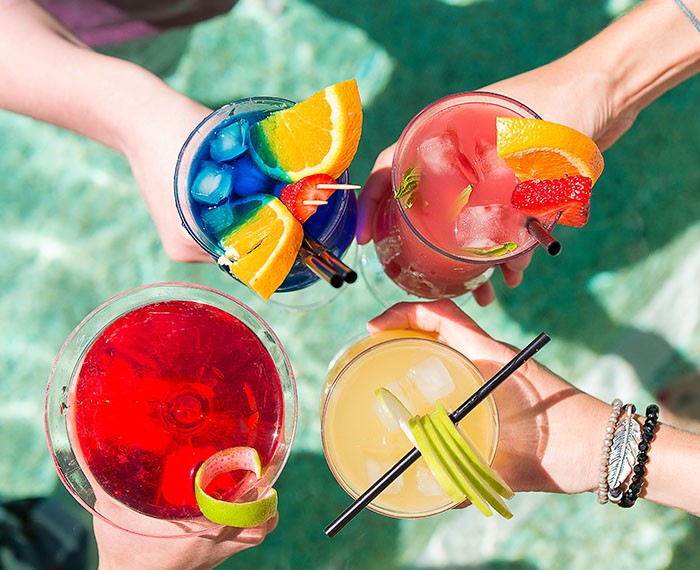 Is a Royal Caribbean drink package worth the up-front cost?
Allie tried the deluxe beverage package for the first time on her recent Mariner of the Seas sailing and came away thinking it wasn't the right investment for her.
Here's her experience with why she learned the drink package wasn't a good choice for her.
Royal Caribbean News
Royal Caribbean Blog Podcast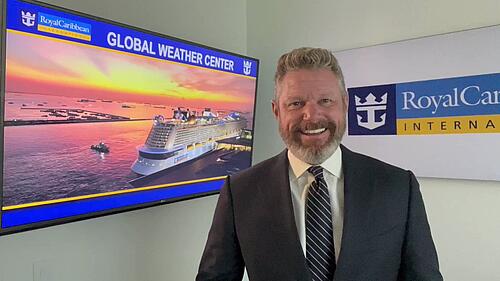 The 483rd episode of the Royal Caribbean Blog Podcast is now available, where Matt talks with Royal Caribbean's Chief Meteorologist about his job keeping passengers and crew safe from any kind of bad weather.
Royal Caribbean is the only cruise line to employ a full-time meteorologist, and we talk with Mr. Van Fleet about his daily work to stay ahead of the weather.
Please feel free to subscribe via iTunes or RSS, and head over to rate and review the podcast on iTunes if you can! We'd appreciate it.
New RCB Video: I stayed in a $13,000 suite on Royal Caribbean's newest cruise ship
Have you subscribed to the Royal Caribbean Blog YouTube Channel? We share some great videos there regularly, all about taking a Royal Caribbean cruise! This week, we are sharing our latest video — I stayed in a $13,000 suite on Royal Caribbean's newest cruise ship — and don't forget to subscribe here.
Here's how Royal Caribbean's free chat feature works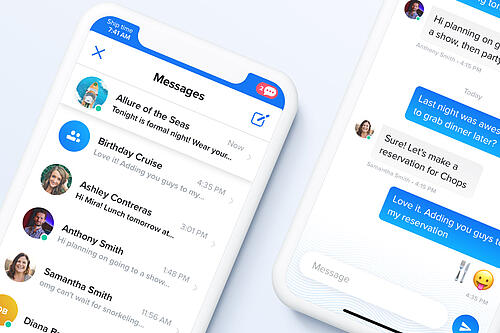 The chat feature in Royal Caribbean's app is now free!
So how well does it work and what should you know about the chat feature before you use it?
We have a walkthrough of the chat feature and what you should know about it before you start using chat on your next cruise.
Should you book your next cruise while onboard?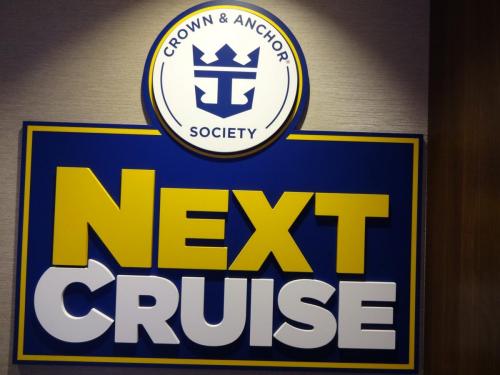 Royal Caribbean has the option to let you book another cruise while onboard, but is it worth it?
By booking a cruise on the ship, you can take advantage of extra onboard credit and reduced deposit. It's incentives that are otherwise not available and stackable with Royal Caribbean's regular offers.
Like anything, there are drawbacks to the program, so it's important to know the pros and cons of NextCruise.
The downsides to cruising a lot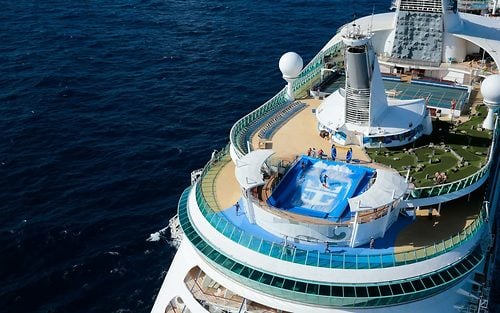 We all love to cruise as much as possible, but there are some downsides to cruising often.
 This isn't meant to be any kind of pity party, just a way to share an inside look at the realities of going on cruise ships a lot.
From spending less time at home to gaining a few inches on the waistline, here are the top downsides to cruising a lot.