In:
Disembarking your cruise ship in a new port is an exciting feeling, especially when you have a shore excursion booked. Whether kayaking near glaciers, ziplining over the beach, or island hopping on a catamaran, countless shore excursions are at your fingertips on a Royal Caribbean cruise.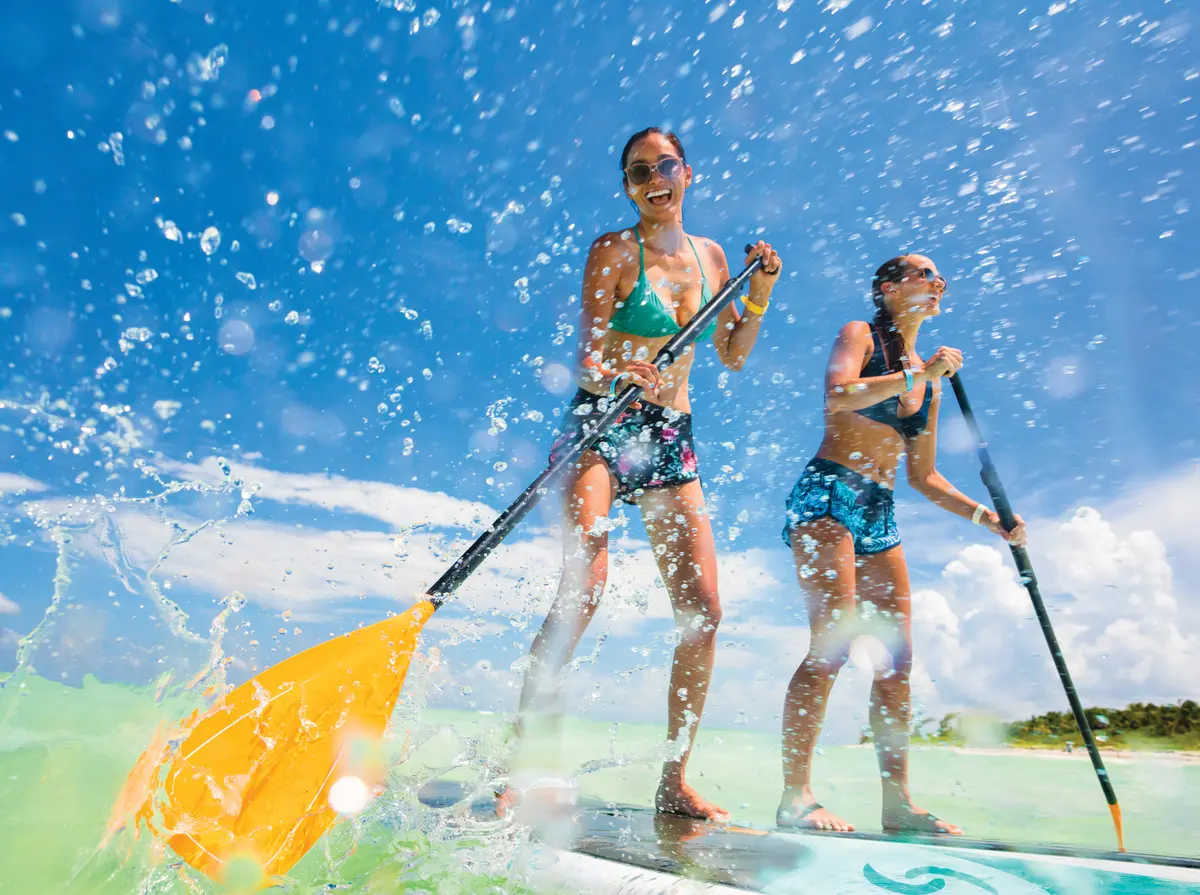 Packing for your cruise entails planning what to wear on shore excursions, and the best outfit to wear varies greatly depending on the tour you book. Sightseeing tours of European cities will require a completely different dress code than a relaxing Caribbean beach day or active shore excursion in Alaska.
Let's take a look at the outfits we recommend wearing on your Royal Caribbean shore excursion, from the most active of excursions to the most tranquil.
What to wear on active shore excursions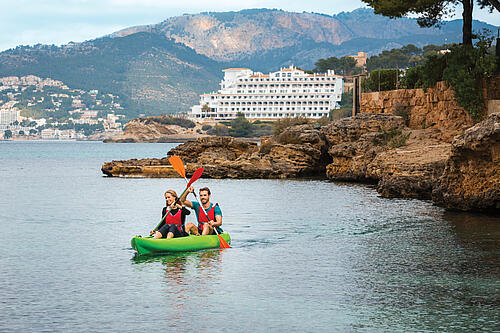 While it's possible to spend an entire day in port lounging at the beach, some cruisers prefer to explore a destination through an active adventure. Active shore excursions have a casual dress code, with comfort and reliability favored over sporting the most fashionable looks.
Clothing: A nonabsorbent, lightweight fabric like polyester is best to wear on an active shore excursion. Polyester workout shirts and tank tops are great options, as they will keep you cooler when breaking a sweat.
Workout shorts tend to be the best option for bottoms, especially on particularly hot days. Wearing a swimsuit underneath your clothes will also be convenient if your shore excursion combines active adventures with time at the beach.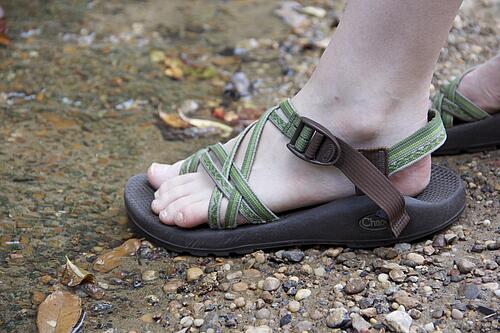 Footwear: Sturdy, waterproof sandals like Chacos are an all-around great footwear option for active shore excursions. Not only do they hold up well when hiking on rugged terrain, but they work well at the beach, too. Plus, as Chacos are waterproof, there's no need to worry about walking around in wet tennis shoes and socks if your shore excursion has you walking near beaches, lakes, or streams.
If you prefer to wear tennis shoes over sandals, make sure you are packing a comfortable pair (preferably shoes you have already worn many times) to ensure no painful blisters await you!
Accessories: Bringing a lightweight backpack is recommended on active shore excursions, as you are able to carry the bag along with you without it being too heavy or cumbersome. In addition, it's a good idea to make sure your daypack is water-resistant or waterproof if your excursion involves time in and around water, such as when kayaking or canoeing.
What to wear on beach shore excursions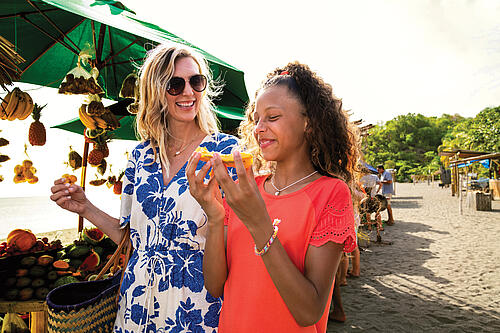 One of the best parts of a Royal Caribbean cruise involves sunny days spent at tropical beaches. Whether the crystal clear waters of St. John or rocky shores of the Mediterranean, beach days make for an excellent shore excursion. Like active excursions, beach excursions have a casual dress code.
Clothing: A swimsuit is, unsurprisingly, important to pack for an excursion to the beach. There are no strict rules on what type of swimsuit to wear, so pack whatever you feel most comfortable wearing.
Casual, lightweight clothing is best to wear over a swimsuit on a beach excursion, such as a sundress, romper, shorts, t-shirts, or swimsuit cover up. Colorful, patterned clothing can be fun to wear to add to the tropical vibe of your vacation.
Be sure to wear clothes over your swimsuit and do not walk around the port in just a bathing suit! This may be culturally inappropriate in your port of call, so definitely remember to cover up prior to leaving the beach.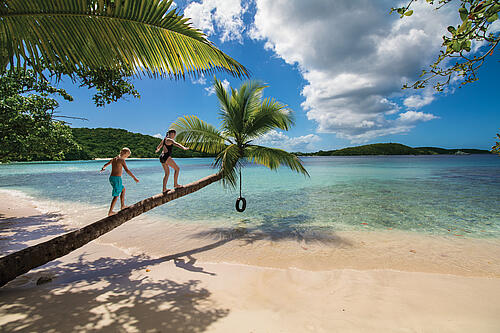 Footwear: Flip flops can be a nice choice of footwear for beach excursions, but are recommended only for strictly beach excursions. If an excursion simply brings you on a bus to a nearby beach and picks you up a few hours later, flip flops will suffice. Flip flops are a great choice for Perfect Day at CocoCay.
If the tour combines a few hours at the beach with activities like shopping, tubing, kayaking, or hiking, though, a more sturdy sandal or tennis shoe is recommended for maximum comfort. Packing flip flops in your daypack is always an option as well.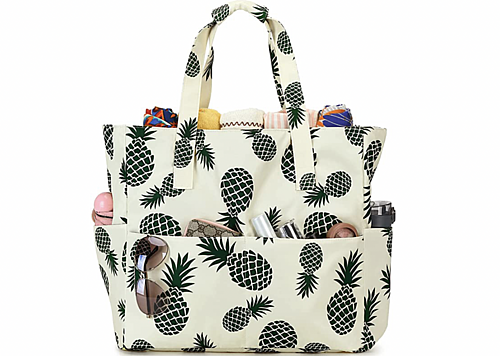 Accessories: Bringing a daypack to the beach is necessary in order to hold items like sunscreen, towels, sunglasses, and your personal belongings. Backpacks work well, but you may prefer a larger, waterproof beach bag, particularly if you will be carrying belongings for several members of your family.
What to wear on city shore excursions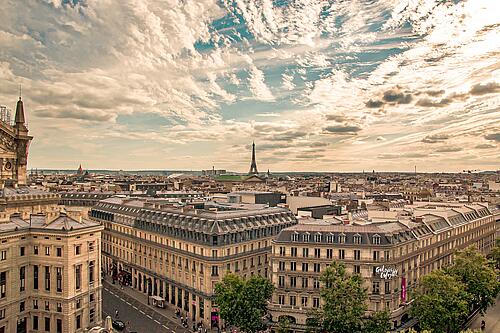 Excursions that involve tours of cities and historic sites tend to require a slightly more formal dress code than what you'll wear to the beach. While wearing heels and ball gowns is very much unnecessary, you may prefer to dress more fashionably than workout shorts and an old tank top.
Clothing: Consider wearing clothing like a sundress, jumpsuits, and semi-casual shorts when on a city excursion. Flowy, lightweight pants are another option that are a great choice on breezy summer days.
If your excursion involves visiting churches, particularly for those in the Mediterranean, be sure to research the church's dress code. Many churches require shoulders and knees to be covered, meaning a sleeveless shirt, shorts, or short dress will not make the cut. Bringing a lightweight scarf to wear over your shoulders in the church is an option or you can pack a change of clothes in your daypack.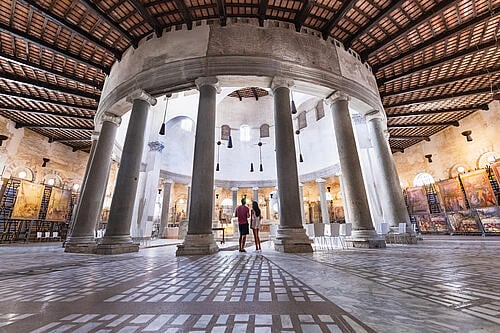 Footwear: Regardless of the city you're visiting, comfort is key when exploring urban areas. City excursions often include more walking than a standard shore excursion, as it's likely you'll be wandering through picturesque streets, bustling plazas, historic museums, and archaeological sites.
Sandals with an ankle strap and closed-toed shoes are ideal when on a city-focused shore excursion. If you're visiting somewhere like Rome or Florence, you may prefer to wear a nicer pair of sandals or closed-toe shoes like Sperrys in lieu of flip flops or running shoes, as it's more likely you will be entering nice restaurants, churches, and museums during the day.
Accessories: A secure daypack is essential on a city excursion to ensure your belongings remain safe, especially if you'll be traveling on public transport and visiting crowded tourist sites. Crossbody purses and backpacks with a secret pocket tend to be safer choices than handbags and over-the-shoulder purses.
Shore excursions in cold weather destinations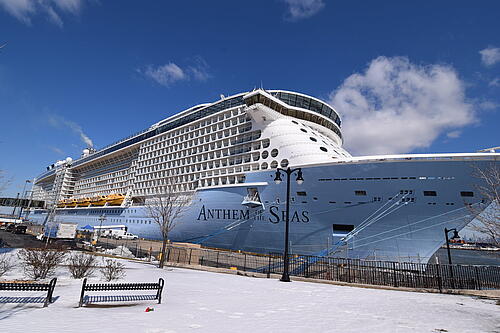 If you're cruising to destinations like Alaska, Norway, Northern Europe, or the U.S. Northeast, it's important to pack for many types of weather. 
Most Royal Caribbean cruises will not sail in the chilliest winter temperatures, as the more northerly destinations tend to offer cruises only during the warmer months of the year. Chilly weather can still arise, though, so be sure to research the average temperature of the ports you will visit before packing for your cruise.
Clothing: Layers are key when sailing to a destination that may encounter colder weather. It's helpful to bring the following layers with you when you get off the ship at port:
Base layer: t-shirt and jeans or yoga pants
Warm layer: fleece, sweater, or down jacket
Waterproof layer: thin rain jacket with a hood
Having multiple layers available ensures you will remain comfortable no matter the weather, which can change multiple times throughout the day in destinations like Alaska.
Related: Ultimate Alaska cruise guide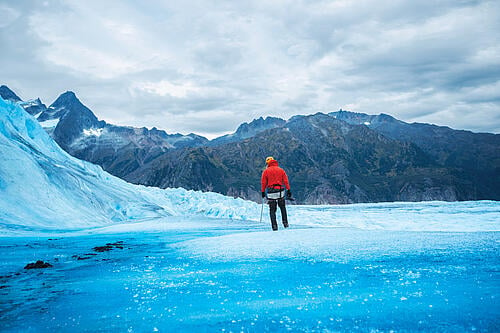 Footwear: When cruising in colder weather, replace flip flops and sandals with sneakers and boots. Sturdy shoes that keep your feet warm are essential, and water-resistant shoes are even better.
Colder destinations often tend to entail more outdoorsy excursions, whether walking on a glacier in Alaska or hiking the fjords of Norway. A pair of waterproof hiking boots or sneakers can be great footwear options to wear in port.
Accessories: Like on all excursions, it's recommended to bring a daypack in order to have a secure place to store your belongings. Wearing a water-resistant daypack is highly recommended in cold-weather destinations that may encounter rain.
Additionally, wearing a warm hat, gloves, and wool socks may be helpful on the chilliest of days.