In:
Royal Caribbean offers guests a variety of experiences, tours and activities and one of their most well-respected offerings is Chef's Table.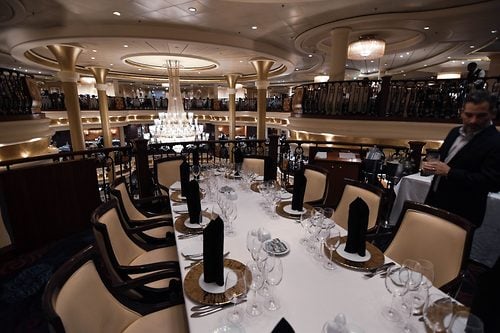 Chef's Table offers a guided private epicurean five-course experience with an upgraded menu and wine tasting to a limited number of guests. 
I had never tried it, so on a recent Mariner of the Seas sailing I decided to see what the Chef's Table experience was all about. 
I reserved Chef's Table in advance of my cruise via the Cruise Planner, with the choice of enjoying it on any of the evenings of my cruise.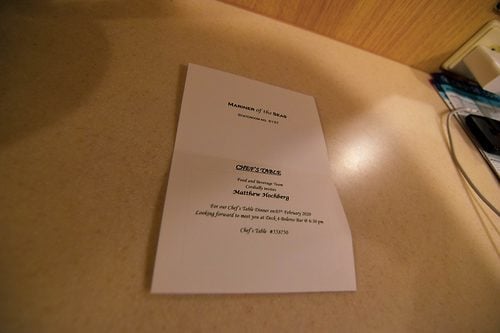 The evening began meeting at Boleros for a pre-dinner drink, where your waiter for the night welcomes you and introduces you to the other guests who will be dining with you. 
Chef's Table is an experience for around 12 guests. The location and capacity of Chef's Table will vary depending on which ship you are trying it on, but on Mariner of the Seas we dined in the rear of the main dining room between deck 4 and 5.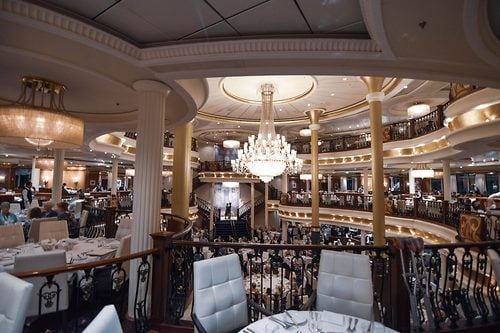 After everyone arrives, our waiter escorted us to the main dining room and seated us in specific chairs.  On this evening, I was dining with 10 other guests.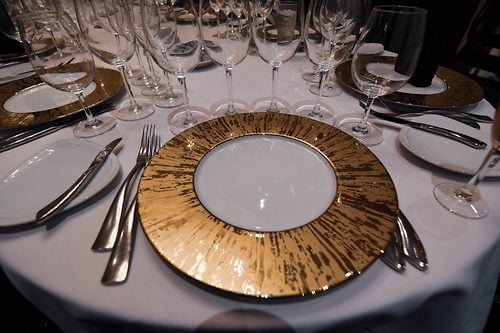 The Chef's Table is named appropriately, as the chef comes out from the galley to introduce himself and explain the meal that he and the waiter will be serving you.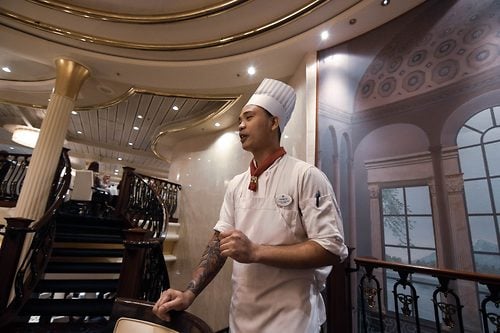 The chef and waiter are dedicated to just your table, and that means a personal and intimate evening of food and drink.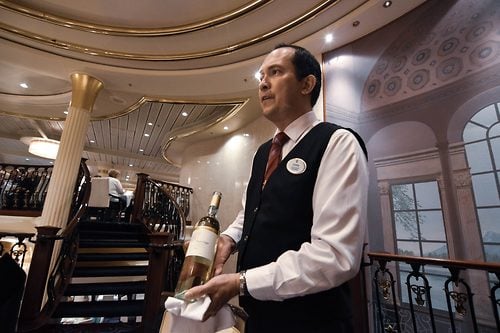 There are six courses in total, each paired with a glass of wine. If that sounds like a lot, it is because it is a lot. You begin with appetizers, move onto the main courses and then end with desert.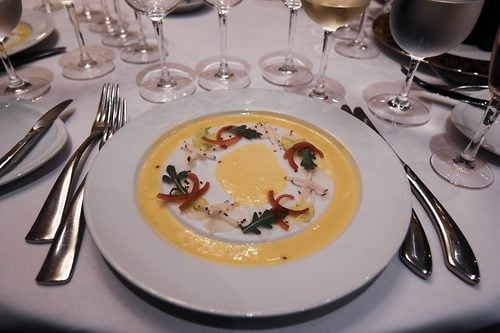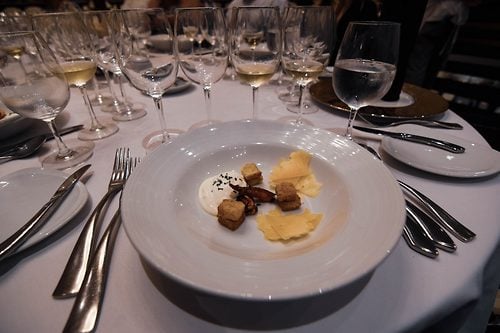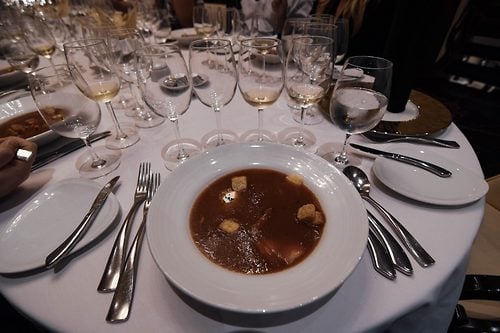 Each serving comes with a glass of wine that is matched with the food you are being served. The idea is that the food and drink compliment each other to enhance the flavor of each.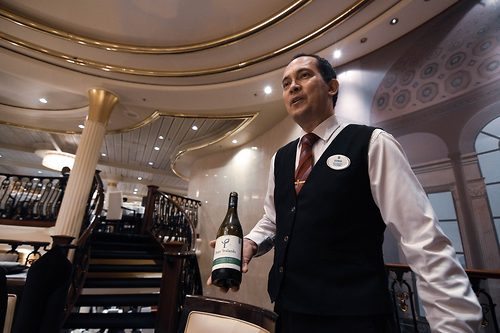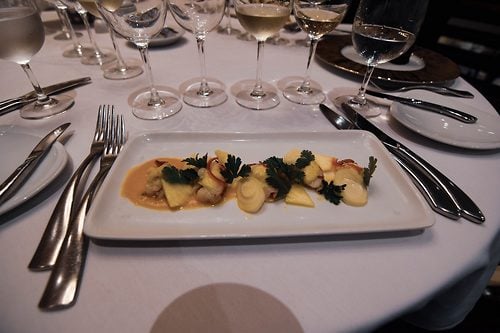 When the evening began, I was not sure what to expect beyond simply a lot of food and drink. As the evening progressed and everyone we were seated with started to open up (the wine greatly assists with this), and the waiter got to know us, the meal began to grow on me.
Discovering different wines and how well one cup can pair with a particular food is a welcome surprise, while the detail and attention given to each dish is equally impressive.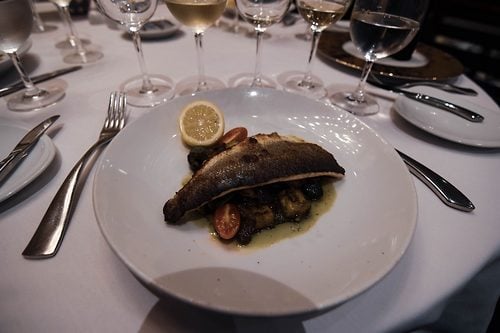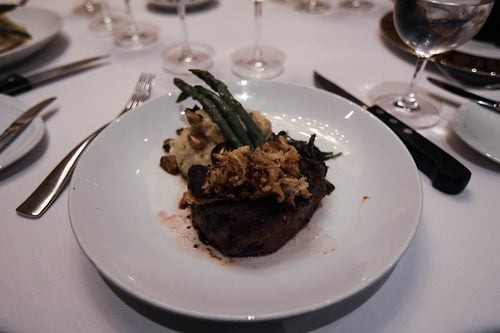 Of the six courses served, the tomato soup was outstanding and arguably the best tomato soup I have ever had in my life.  The branzino, a fish I have mostly tolerated, was excellent as well. In all honesty, each dish was great and I could tell the difference between the food carefully prepared for Chef's Table versus food served elsewhere on the ship.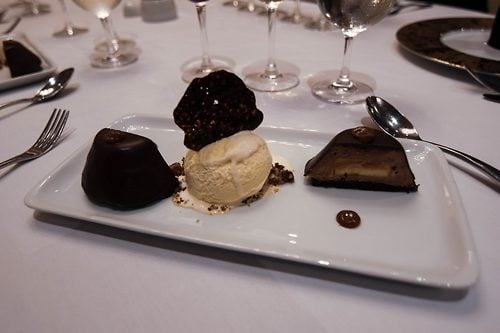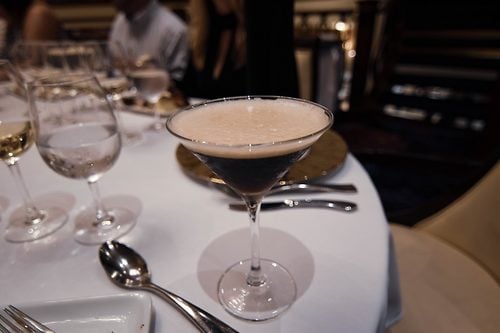 The wine pairings were a wonderful touch, and as someone who primarily drinks red wine, it was pleasant to try a few different white wines and get a sense of the flavor for each.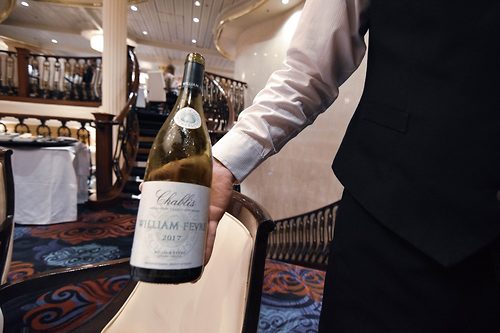 Overall, I thought the Chef's Table meal was a terrific marathon of culinary excellence. I am far from a "foodie" or someone that seeks out Michelin rated restaurants, but I could appreciate and enjoy this 4-hour dining experience for the attention to detail and intrigue it presented.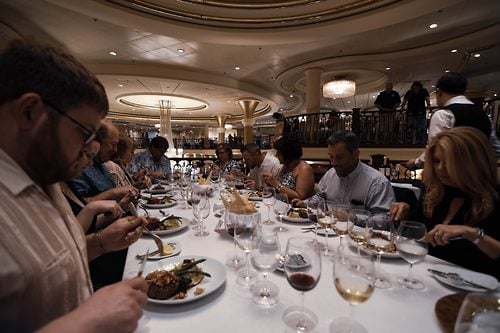 For anyone that is looking for something different to do on a cruise, or perhaps looking for a way to celebrate something special, the Chef's Table is a great choice.