In:
Please welcome Christie McLarty as our guest blogger today, with her first-hand review of Chef's Table on Royal Caribbean's Freedom of the Seas.
When we booked Freedom of the Seas for our anniversary trip, we knew we had to book Chef's Table. We had eaten at Chef's Table on Oasis of the Seas in December, and it was one of the highlights of the trip. While the experience was slightly different this time, it still lived up to our expectations of a delicious meal paired with great wines.
The Chef's Table seats 10-16 people and is usually priced between $80-$90 depending on the ship. On our sailing they had a low number of bookings, so they were advertising a discount of 20%. This discount makes the dinner an exceptional deal, because you probably drink that much in wine alone. The location of the Chef's Table varies per ship. On Oasis it was held in an alcove between Coastal Kitchen and the Concierge Lounge and on Freedom it was held in a closed off portion of the Windjammer. They did a great job of decorating so that we did not feel like were in the Windjammer. They asked us to arrive a few minutes early and greeted us with a glass of champagne.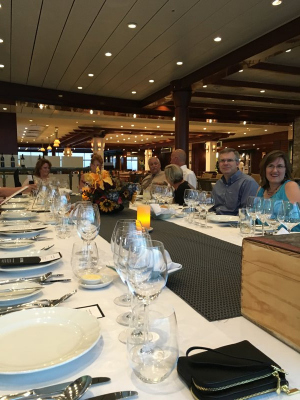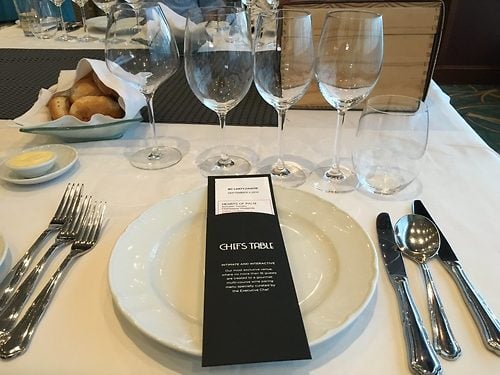 Once we were seated at the table, the chef came out and introduced himself and prepared us for the evening. He presented an amuse-bouche that was not included in the menu. This "little bite" was made with a gelatin made from an ice-wine reduction topped with Alaskan king crab and seaweed.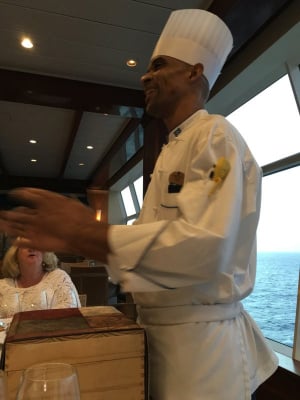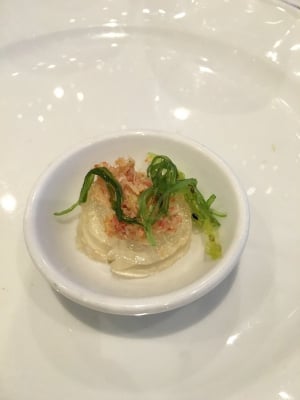 Each subsequent course was paired with a wine. Chef Andre would first present the dish and go over in extreme detail how they prepared the dish. Our waiter then would discuss the wine and why it paired with the particular dish. Who knew you could cook a beef tenderloin in the oven while wrapped in plastic wrap? (Apparently it was a particular kind of oven, but my goodness was that beef tender). The menu appears to be the same fleet wide, but each ship can choose the wine they pair with the particular courses.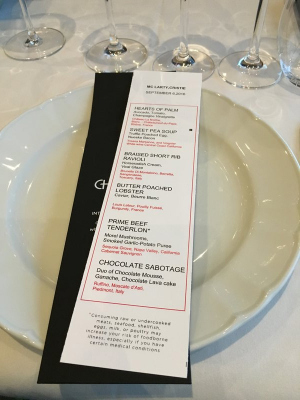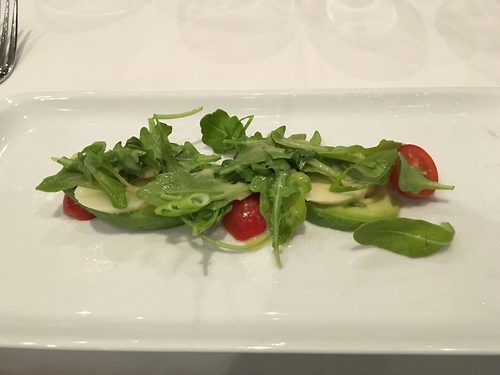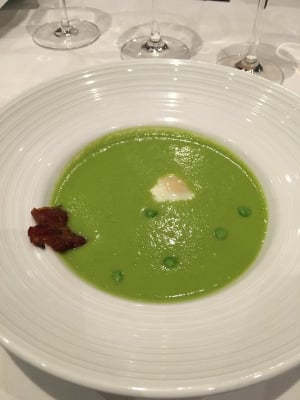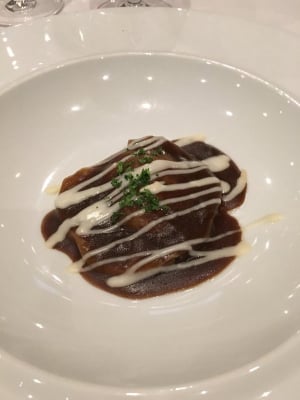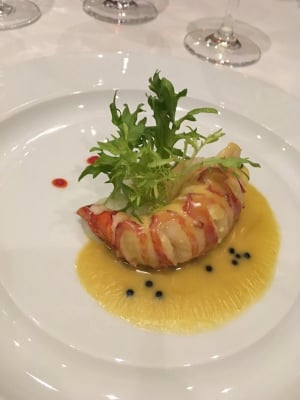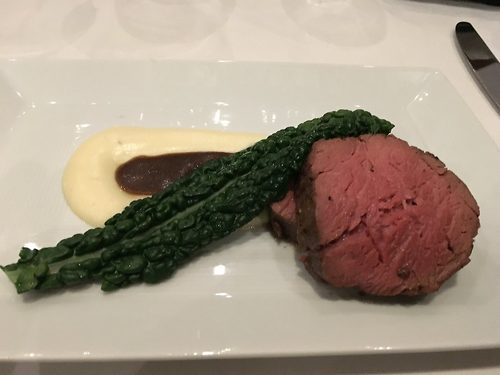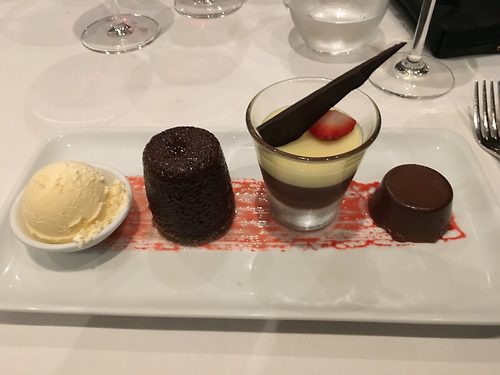 Dinner lasts about three hours, and it is fun to get to know the people sitting at the table as well. We had a slight issue with one of the guests at our table being disruptive, and the host handled the situation perfectly. They even presented a dessert with a candle for someone who was celebrating their birthday, which was a nice touch.
My husband and I both agree that this experience is something we will continue to enjoy on Royal Caribbean. If we were to attend an event similar to this on land, we would pay well over $100 per person. The food truly can't be beat onboard and experiencing this with other guests makes each dinner unique.