Posts

76

Joined

Last visited

Days Won

2
Hockeyman55's Achievements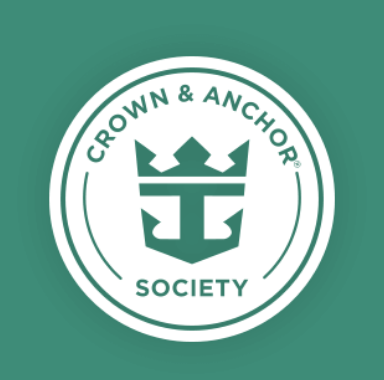 Emerald (4/7)
137
Reputation
Currently booked for a trip on Wonder in April of 2023 and has a stop in St Thomas and was wondering if anyone has any input on what might be the best excursions/locations for seeing turtles while snorkeling during our stop in St Thomas? We are open for booking excursion through 3rd party or RC

We did the buggy ride a few months ago and it was so much fun. Warning though, if you have any sort of back or neck issues do not ride on them. It is rough bumpy ride and a blast if your able to handle the physical part of it

We were in the room right next to this room on Harmony and had a pretty good view of the show as well, was trying to get the last room but someone beat us to it. In April we are sailing on Wonder and have the last room directly across from your room and pretty excited about it Not only to you get the show but you get some great ocean/port views as well

The one and only I'm still on there occasionally but most to post my them park photos. Been awhile, how have you been?

So are these priced per person or per cabana? We currently are going in April 2023 with a group of people and one group booked a floating cabana for $1,900 but was curious if that was just for the two in his room or for 8 people?

This is how we dressed up for the first formal night on Harmony last May. The second formal night we ditched and at at Jamies Italian

So some of you might have followed along from my previous post from our cruise on Harmony this past May, well . . . . . we went and did it again. We just recently booked 2 room for 6 of us on Symphony of the Seas for May 2020 and couldn't be more excited after the fun we had on our last cruise. We are officially hooked on cruises and our kids are constantly asking us if it time for the next cruise and then get sad when we tell them not yet. There will be six of us all together with myself, my wife, our 3 girls who at the time of sailing will be 9,8 and 6, our youngest will be turning 7 on the last day of the cruise, and then my brother. We loved our balcony rooms in the boardwalk section last year and went with those again, drink packages and John Rockets meals where a nice perk as well. This trip will be headed out to the east side of the Caribbean with stops in Labadee, Puerto Rico, St Thomas and Coco Cay 442 days to go, lol.

So tomorrow we get to book our next cruise for May 2020. Will start a new thread for that, super excited. Stay tuned. . . .

I am a bad influence for sure ? Enjoy the new gear, look forward to seeing your pictures.

Just went and signed on and there it was. Woohoo I have 7 points, lol ?

Here's a question, do you automatically get enrolled in C&A after your first cruise or do we have to sign up somewhere?

Hello All, does anyone know when they typically release dates for summer 2020? We are looking at booking Symphony of the Seas for around that time and see its only available up until April 202 as of now.

Yes very true but one big benefit is the savings we would get on food. It costs the 5 of us $50-$60 on for lunch easily at the waterparks, possibly even more if we are at Disney or Universal. And then add on additional $10-$20 for parking depending where you are headed. So i can justify spending the $44 and feel like we got our moneys worth.

I for one am excited for this expansion but im also a huge waterpark fan and am planning our next cruise to make sure this is one of our stops ?. I was actually pretty surprised the all day pass wis only $44, when you compare to most other waterparks that charge $50-$60 its not that bad.