 Posts

10

Joined

Last visited
Recent Profile Visitors
The recent visitors block is disabled and is not being shown to other users.
Redshoe's Achievements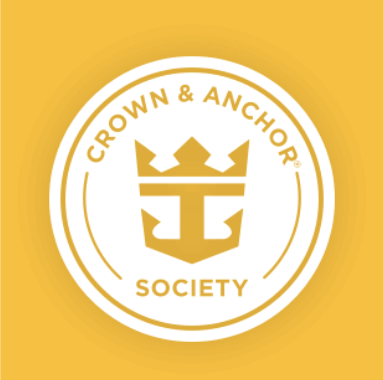 Gold (2/7)
2
Reputation
This was my very first Royal cruise back in 2002 (7 night Western Mediterranean out of Barcelona).

I just bought some luggage tags for my next cruise, but if you don't want to spend the money I found that using some clear packing/shipping tape to kind of "laminate" the paper tags before attaching made them a little bit sturdier.

Wow, this list is exactly what I need! Downloading it to my phone now. Thanks!

I am a very amateur drinker. I usually stick to the sweet, fruity, frozen drinks so I dont have a large repertoire of favorite mixed drinks. Given the list of available liquor in the Suite Lounge, what kind of mixed drinks can you recommend that they would be able to make? This will be my first time in a Suite so I'm unsure what to expect. I often do Amaretto or Midori sours, have tried a lemon drop and liked it if that helps, but I don't like rum and coke or beer. ETA: I'll be on Allure if that makes a difference

I have 11:00 and checked in right at midnight

I think there's a lot of new cruisers who don't always realize you don't have to buy the drink package in order to have a drink. Even worse is many don't really do the math to consider if it's worth it for the amount they drink so they pay these inflated prices. Hopefully this is a temporary increase due to supply/demand issues and it will settle to a more realistic price eventually.

We are on the same cruise and am disappointed in the change to Nassau also, but I won't let it ruin the whole trip. My cruise planner seems to be up to date now. I'll need to rearrange some dining reservations though. I think last Friday they cancelled my Costa Maya excursions and moved my remaining excursions to the correct days so maybe they are doing it in batches. Hopefully you'll see yours update this week. I was hoping there would be a Blue Lagoon Stingray excursion in Nassau (offered by RCCL). We've been to Nassau several times. If not, maybe we'll just walk to Junkanoo beach, get a day pass to Margaritaville, or stay on the ship.

Do kids get both the Youth offers AND their specific tier offers? For example, can they use the 50% Ben & Jerry's and also their Platinum offers for Johnny Rockets?

I have a morning excursion in Costa Maya so I was going to let my kids (17 &12) stay on the ship with their older sister (22). Will they be allowed to come off the ship to meet me at lunch if they are with their adult sister?

Does check-in open at midnight Eastern time or at a certain time? Like everyone else, I'm trying to snag an early arrival time!