Posts

29

Joined

Last visited
CarolBCHonkanen's Achievements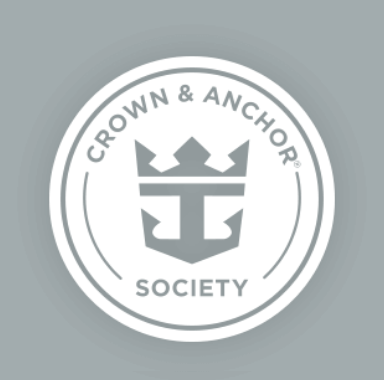 Platinum (3/7)
13
Reputation
What is YOUR opinion?! Personally, I have no incentive to gamble on a cruise when I am handed an Instant FREE Jr. Suite as soon as I walk into a casino. For one reason, if I earn 8K points, I don't get a 2nd FREE Jr. Suite cruise & for another reason, getting a mere $500 or $750, if I do earn 8K points is an insult to my intelligence (it costs thousands to get 8K points). I also think that this Pilot Program was thrown together very sloppy. Not only can I not get a copy of the written rules & guidelines, but there are errors on the actual certificates being issued. (see attached) How does everyone else feel about Royal Caribbean's Pilot Program?!

Started cruising occassionally in 2015.  Have been cruising non-stop since July this year.  Will be Pinnacle in February 2022 on the Oasis of the Seas.

You actually did NOT get the point of my post. I am not concerned for myself. I am concerned about the vulnerable servers/staff on the ship who are exposed to this type of inconsideration.

Oh thank you so much for making us all aware! I wonder what it takes to get people to actually read and understand what a post is actually about?! Hmmmm ... Amazing how quick people are to be insulting, instead of comprehending what a post actually says.

Oh look! We have the Nasty Bully Gang again!!!

The issue is the danger the saliva ridden card is to the poor unsuspecting staff who regularly take our cards and don't have the luxury to wash, as we do, in between guests. Laugh if you want. People should pay attention and be more considerate to those around who are serving us. I laugh too, knowing that the nieve young man will be riddled with the Herpes virus soon, if not already. Too bad his parents didn't teach him better hygiene. Girls beware!!!

Sure. It doesn't make his germs any less potent. But, let's believe he has an excuse for disgusting behavior. Just beware that you have more to worry about than Covid.

I saw something disgusting last night, in the elevator. A young gentleman, in his 20s (I am guessing) not only couldn't manage to put his mask over his mouth or nose, but was sucking on his key card! (I mean it was all the way in and out of his mouth, like a lollipop.) I could only watch in horror, thinking about the poor unsuspecting staff member who may touch it next! If that guy doesn't care about his health, that is one thing, but to endanger an innocent person who may touch it and get sick (a cold or anything that can be passed by saliva) is another issue all together! No hand sanitizer will help in this case!

For the record ... Royal Caribbean is by far, using the BEST protocols for their ships, regarding testing and wearing masks. I have been sailing three (3) different cruiselines since July and I find that they are the BEST at getting their guests to wear masks! Thank you, Royal Caribbean!!!

WRONG!!! But your detailed response is funny as hell! Thank you for the entertainment!!!

Oh boy ... Don't put words in my mouth. LMAO!!!

Not that I have to explain myself to you, but I will. I am a gambler and I received over 30+ FREE cruises for this year through next year. When I CANCEL a FREE cruise I get what I paid for taxes & port fees. I don't get any lost time for organizing or carefully planning and fitting in various cruises and cruiselines, for back-to-backs, etc... In addition, this year through next, there are DOUBLE points for cruising. Why is this important? With the 12 remaing RC cruises, I should be Pinnacle by March 2022 (if Puerto Rico becomes sailable) otherwise April 2022. Why is Pinnacle important?! I will have priviledges & better fare rates, allowing children to sail for free and sharing great rates with the family who joins me, etc... If you aren't a heavy gambler, you may not see the benefits to why I don't just CANCEL my free cruises, but I see a light at the end of the tunnel and I am almost there. Oh shoot! Did I just sound "snooty" again?! P.S. Obviously I am not sarcastic at all.

LoL !!! Okay ... Maybe you should think just a wee bit deeper about Maritime Law and how it might affect how or if a staff member does anything at all. You may also want to know your Captain and his stance on things. Captain is the law on his ships!!!

Did I?! LoL. (You don't read me well.)

I completely agree!!! I go where I believe I am safe. Unfortunately, not all people like to abide by the rules. Hence, I have to take matters into my own hands. I have since been staying in my cabin, enjoying my views, getting lots of work done on-line, and having room service. I go with the flow and adjust to my environment. Must be why I am a survivor, huh?!