 Posts

21

Joined

Last visited
Recent Profile Visitors
The recent visitors block is disabled and is not being shown to other users.
Seymoure1991's Achievements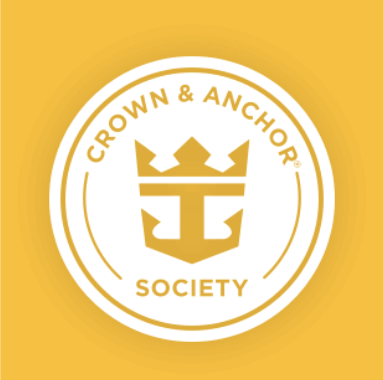 Gold (2/7)
5
Reputation
I just got off Freedom last week. You are correct. Mask are required in public areas, like the Promenade, and elevators. In unvaccinated only areas they are not required. Coco Key no masks anywhere.

Royal Caribbean would never give ma an answer about my son. I asked if I had to pay for his testing at the port. They would never tell me, and I emailed probably five times, and also a message through Twitter. I finally gave up, he was tested at the port. I went to Guest Services and asked again, and it was like talking to a rock. They just said "He is twelve, so you're responsible for the cost of the test. I told them legally he isn't available to be fully vaccinated for the cruise, and RC should pay for the test like they do for Unvaccinated children under twelve. Still had to end up paying the $94 dollars.

Good Lord! I am supposed to sail on Monday from Miami, luckily it's only a four nighter. I do have to get my son a PCR test tomorrow since he just turned twelve, and can't be fully vaccinated. Nothing like waiting until the last minute for some new protocols.

I agree with you. Think I will schedule a test on Friday afternoon, and hope the results are back before check in on Monday. Friday puts us at the 72 hour mark. If needed I guess we could arrange a test in Miami on Saturday or Sunday.

I am sailing August 2nd. My son just turned 12 last week. So he wouldnt be fully vaccinated in time. He did get the first dose, and his second would be a few days before we leave for Miami, and board on August 2nd. RC says he is considered unvaccinated.

I have looked into this, since my son who just turned twelve wont be vaccinated in time. We are flying into Miam, and they do them at the airport, and the cost there is $120 dollars, and there are a few other places that claim 30 minute results in the Miami area, that are $140 dollars. Also RC wont give ma an answer if they are paying for my sons test at the port, or I am responsible. They just keep saying they will reach out and let me know.. This question has been asked a dozen times, and I can't get an answer..

I think I will have to call RC, but dont think they will give an answer. I cant find any policy worded that way. Trip delay is what pays for quarantine, but it's not paid at 50,000 dollars. Sounds like they added medical expense coverage and trip delay together, but that's not how policies list that.

WAAAYTOOO reacted to a post in a topic: Royal Caribbean will require unvaccinated guests to get Covid covering travel insurance for Florida cruises:

I'm having the same question. I have a current policy for an upcoming cruise. The Trip delay is what would cover quarantine, and is listed as $2000. I wonder if RC is not giving the correct information. I have looked, and done other quotes, and nothing for quarantine/trip delay is that high.

I'm totally lost on this too. I booked July of 2020, and have travel insurance, but am going to have to read up on the policy, but don't recall a Covid exemption.

I actually have a policy that was for a canceled cruise last year that i rolled to this cruise. I'm going to read it closely to see if there is a Covid exclusion, but don't recall one..

I actually booked July of 2020.

The change is getting ridiculous. I have a cruise in August, now have to decide on insurance for my child that can't get the vaccine accomplished before we cruise. I'm thinking of a full refund too. Of course RC won't answer my questions.

Cruise leaves August 2nd from Miami. My son turns twelve three weeks before the cruise so wont be elgible to complete the vaccine regiment. Also I see now he may need an insurance policy. We had one that was rolled from the last cancelled cruise. I have emailed RC numerous times, but no answers.

Found this on RC press release. Its at the very bottom.. *Note: Freedom, Odyssey, Independence of the Seas' 2021 summer sailings are that of existing itineraries for the following ships: Navigator, Independence, Explorer and Liberty of the Seas, respectively. Guests booked on these ships will be automatically transferred to the new ship.