Posts

23

Joined

Last visited
Profile Information
Gender
Location
Interests

Cruising, hiking, running.
Recent Profile Visitors
The recent visitors block is disabled and is not being shown to other users.
SymphonyNoob's Achievements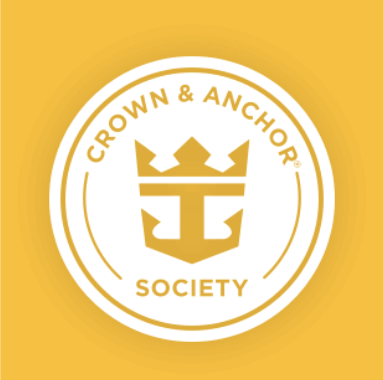 Gold (2/7)
14
Reputation
We received the same email 2 days before our symphony cruise. When we got onboard we went directly to guest services and they told us the cruise was completely sold out and if they did upgrade us we would get a message on our room phone. We never received a call and the next day we received a card on the bed that stated we did not get an upgrade.

Thank you everyone for all the quick responses. I will definitely set up so myself or my wife are solo in the junior suite and the other will be in the balcony cabin with my mom.

I just wanted to check in with the experts on here. Sailing solo in a junior suite for 7 nights will that person get 21 points for that cruise?

Thank you for your response.

Thank you for the response. My wife and I currently have the same number of points at 50. My mom doesn't cruise that much so it wouldn't bother her about losing the double points. After the cruise will they bump my wife up to the number of points that I will have since we would earn a different amount on this cruise?

Thank you for the response. I didn't think about that. If I stayed in the suite I would get a different amount of points than my wife in the balcony.

I had another crown and anchor points question. We are going on the Wonder in April. My wife and I have a junior suite booked and my mother is going in a balcony. We will have 2 cabins. My question is whether it would be better for me or my wife to sail solo in the junior suite and the other to be booked with my mom in her balcony cabin? The reason I'm asking is I read that a solo in a junior suite gets 3 points per night so we would get 21 points for the 7 night cruise. Thank you

Thank you for your reply. I did call royal and on our sailing it would cost around 2500 to upgrade to a guaranteed junior suite. I agree about not booking the extra room only for the double points after reading the response above. We would rather spend that money on another royal cruise.

Thank you. This was a last minute cruise we booked for this September. We just booked it a week ago.

Thank you very much for the quick replies.

Thank you for your responses. I do appreciate your perspective. We do love cruising and eventually we would love to achieve Diamond status. After reading the responses I do agree about using the extra money to put towards another cruise instead of getting the double points.

My wife and I are booked on symphony this September 2022. We have already paid in full and we have booked a ocean balcony. I realize under our current room category we would get one point per night. A total of 7 for each of us. I saw a thread earlier that said if you were a single person in a room you would get double points for the cruise which would be 14. The question I had was would it be possible to keep my wife in the balcony and book myself in the cheapest interior room? I wasn't sure since we are already paid in full. The other question would be it's about 1400 for the cheapest interior would it be worth to pay that extra to get the extra points? We are currently platinum and we are 12 points away from emerald. Thank you.

Thank you for your reply.

Thank you both for your replies. I wanted to be sure. The email I received welcoming me as a platinum member was a little confusing for me.