 Posts

14

Joined

Last visited
Recent Profile Visitors
The recent visitors block is disabled and is not being shown to other users.
Shannon's Achievements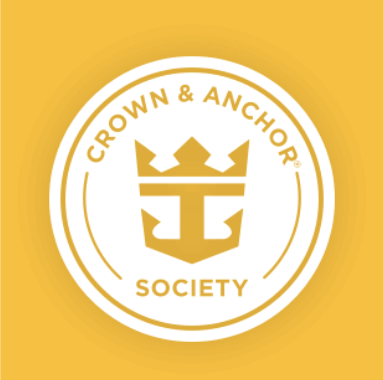 Gold (2/7)
19
Reputation
Yay! Thank you! The cabana prices seem outrageous until I break it down per person. It would actually end up being less than some of the other excursions we could do. If I could get it for less, that would be even better. Thanks for the response.

I apologize if this has been asked a million times... We will be cruising for the first time in June 2021. The cabanas at Labadee just opened up for booking. I want to make sure we get one, but would hate to pay overblown prices if it's going to go down. On the other hand, I really REALLY want a cabana! ? Can I book one now, then cancel and rebook if the price drops later?

Why didn't I think of that?? Great idea. I'll go do that now. Thanks!

Where can I see what Allure has currently? Everything I see on their website shows what it will look like after the amp. Also, what ships are already fully upgraded? I want to make sure I look at all my options. ?

I'll have a 15, 18, and 20 year old. They were really looking forward to the slides. Is there enough for teens to do on Allure?

Did I read somewhere that RC is delaying upgrading a couple of their ships? Do we know anything about when those upgrades will happen? I'm scheduled on Allure in June of 2021, and part of the reason we picked that sailing was for the upgraded ship. I'm trying to figure out if I need to consider booking a different one? Or if they will lower the price if the upgrades don't end up happening? Anyone have any insight?

Thanks for the tips! I'll definitely be stalking the boards for all the insider info over the next while. I didn't realize oasis just got a makeover. I'll be watching that one closely!

The Allure. We were watching a bunch of Allure videos, then I realized it's getting an update. So we will have to wait to explore every nook and cranny of the ship! When the kids were little we would make paper chains to countdown to big events. I told them all that maybe I would make one of those, except it would be a chain for every week instead of every day! ?

Aaaahhhh!! I'm so excited, but it's sooooo far away! I talked with Stephanie from MEI today and decided to go for it. We will sail June 2021. Thanks so much for all the advice you all have given. Especially the part about getting a TA! I can't imagine trying to figure this all out on my own. Now I need advice on how to pass the time until June 2021?!? Lol!

Thanks, Annette! Ill email you.

Can I piggyback on this thread and ask a question? I'm totally new to cruising, and have never used a TA before. I just need to know what I should be expecting. I filled out a quote request here for a cruise in 2021. I knew the dates wouldn't be open yet, but I have lots of questions and want to be ready to book right away so we get what we want. I got an email on Tuesday just saying that the dates aren't open yet but that she would let me know when they were. I responded via email on Tuesday with a bunch of questions, but haven't heard back yet. Is that to be expected? I don't want to bug her again if it just takes time- especially since my cruise is so far out. Sorry if this is a silly question! I'm just trying to manage my expectations. ?

Thank you for the warm welcome! And thanks for the travel agent tip. I contacted a local one, and they just really weren't very helpful. I'll definitely check out MEI. I'm sure they will be able to answer a lot of my questions. My main ones right now are about the booking process. I really would like to get connecting balcony rooms, but as look at cruises even as far out as spring 2021, connecting ones seem really hard to come by! I'm hoping that by booking pretty quickly after they open up the summer ones, I'll have better luck.

Thank you! I tried searching and wasn't coming up with what I needed, but I'll take a look at the getting started page. Thanks for the link. ?

I am planning our first cruise. We were going to do summer 2020, but we are now thinking 2021 instead. We have narrowed it down to a Caribbean cruise, and from what I can find, RC is the way to go with my family of 5. Me, my husband, and 3 daughters. They will be 20, 18, and 15 by the time we go. I have so many questions, but don't want to be the annoying newbie asking questions you all have answered 1000 times. Is there someplace that has all the FAQ's or someplace you suggest I look?