 Posts

14

Joined

Last visited
Recent Profile Visitors
The recent visitors block is disabled and is not being shown to other users.
mrsjnt083's Achievements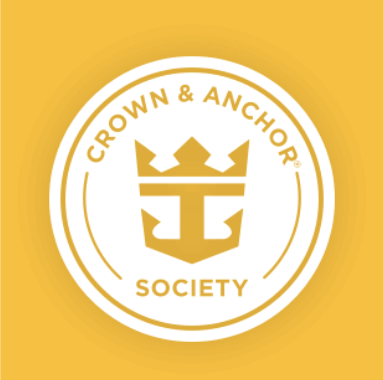 Gold (2/7)
7
Reputation
mrsjnt083 reacted to a post in a topic: As Garth Brooks said, "Think I'll Slip On Down To The O-Asis" - Jan 26th - Star Class

Try holding down the 0 to make it a ° sign ?

Thank you! I will be heading over to join the insiders here shortly. I have gained so much information from this blog and I still have over a year until my first cruise!

Thank yall for the tips. I didn't even think of the hooks and towel clips! Currently my first cruise is the one that goes to PR, Labadee, and St. Maarten. It isn't until March 2021, but I say it is never too early to find good deals on necessities. Any time I go on a trip, I pull out a big rubbermaid tote and throw stuff in there as I find a good price on it; things like sunscreen or whatever.

I have seen on live blogs pics of people wearing RCB tshirts and putting blog magnets on their stateroom doors. How does one get these things?

I did a search and didn't find any, but does anyone have a good packing list? Things that you thought you'd need but didn't, things you didn't even think about but could have come in handy? I was watching a YouTube video and the person mentioned taking euro converter plugs so they can utilize all of the plugs in the room. A little over a year out from my first cruise and totally out of my element here.

I have the 2 bed ATS on Oasis booked for March 2021. However, that is a long time to wait for our first cruise. Does anyone have a suggestion for a good "intro" cruise for a family of 5? As long as it isn't an inside cabin, I don't have much preference. It does need to leave from one of the FL ports, or Mobile, or even New Orleans. Thanks yall!

mrsjnt083 reacted to a post in a topic: SOLOasis redubbed YOLOasis Thanksgiving of the Seas Nov24, 2019 - Dec1, 2019

I was so happy about the ATS booking leniency. I booked it with just myself because it was the last room then added the family later on. That makes me feel better. Like I said, we might have 6 or 7, but with half of that being teenagers, we would love to have the space and privacy haha.

Were you searching for 4 people and it showed up? I am really hoping they will let me book even though I won't have 8 people at time of booking. I keep hearing conflicting info. You were successfully able to book with just 4, but I have read other places that says absolutely not without at least 8. Keeping fingers crossed.

I think it's only over the phone. But it also gets booked almost immediately, so it might not ever have the chance to be online.

May the odds be ever in your favor lol

Do you happen to know what time they open on the day they release these bookings?

That is good to hear. We will have a minimum of 5 people. I have emailed my TA that I want to book it opening day. I really hope she doesn't let me down. I can't wait to read your live blog for that cruise! I should have mine booked by then. Doesn't booking open November 4?

I am planning for 2022, and want to book the 4 bedroom villa on Harmony. Is there a minimum occupancy to book? There will be my family of 5 plus maybe an additional adult. I know it can hold 14, but cruising with 2 teenagers and a 10 year old plus a grandparent means we need space.