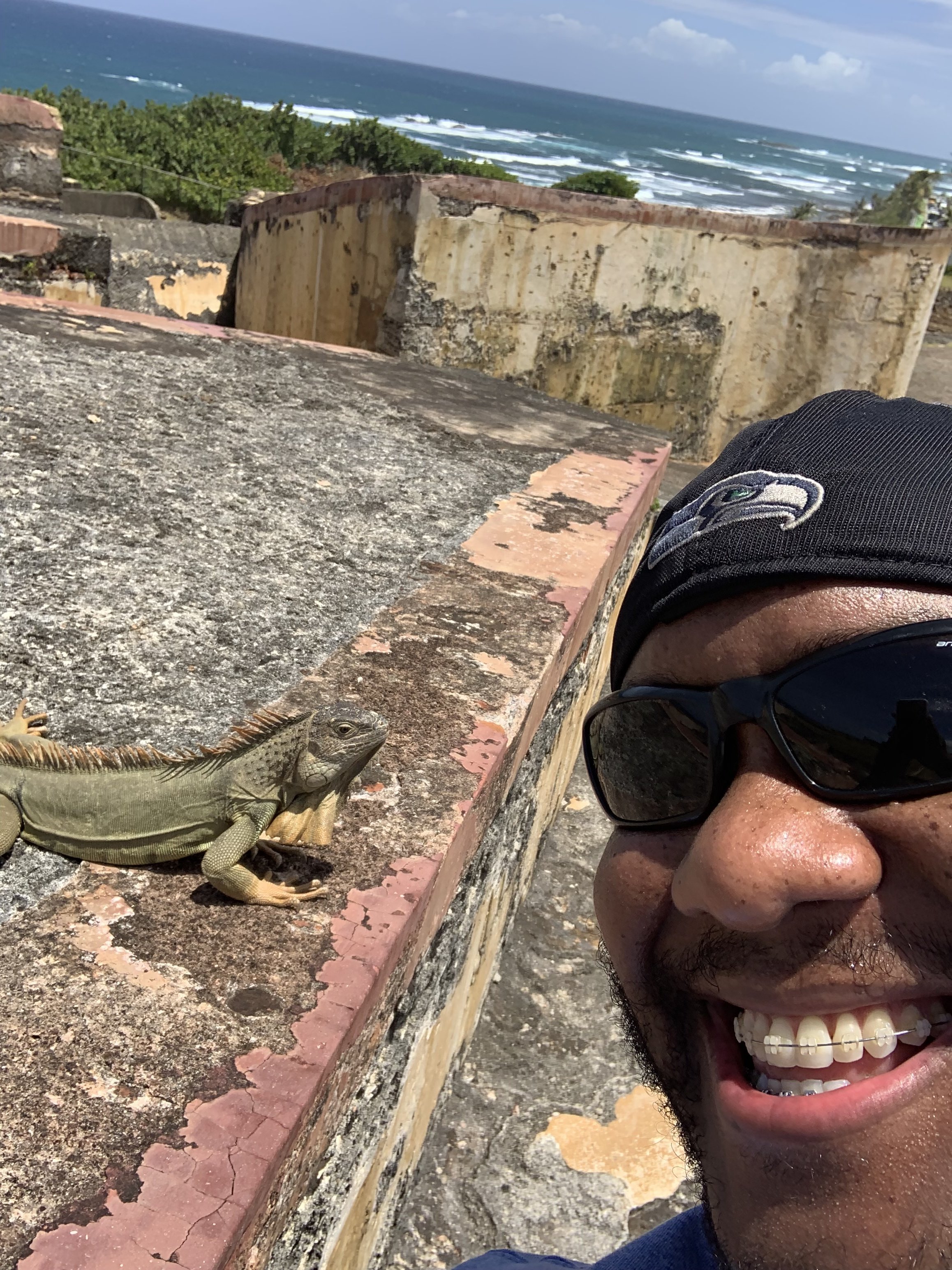 Posts

21

Joined

Last visited
Everything posted by Jim82Mac
Hopefully I don't get too much grief for posing this inquiry. But, I'm wondering if anyone knows of a blog, similar to this one, that is as helpful but specific to MSC Cruises. Google just returns cruise critic post and a few random general cruising sites. Thanks, jim

No. They have to be redeemed within 30days of new booking. And the sailing date has to be with in 12 months of redemption. So they are really only good for a cruise you book and are going on within 12months.

I'm at day 91 for a short 3night cruise. The agency is stating that RC is not allowing the reprice to the 2E cabin.

Apologies for reviving an old thread but, I have a question about repricing. I booked a cruise on an online website (prior to finding my MEI agent) and I wanted to reprice today, but was told that I can't because it has to be in the same 5D category. I wanted to go from 5D to a 2E (obstructed balcony), which would have saved me about $225. Earlier this year I was able to go from a Studio Balcony, to a regular balcony and saved some coin without issue. But, now that I want to go down to a different balcony, they said this is not possible. They said I have to look for price drops only in 5D. Is this accurate, I can only reprice same category (5D) or price up even though I am still in a balcony cabin? Thanks for any insight, or links to policies and/or procedures I can read. jim

My hats off to you. That's one job I could never do. Wild that there is little mandated OT for your LEOs. It's unbelievable, and unsustainable up here.

Are you LEO, too? We get a great deal of mandated OT up here.

Or our "local" airline Alaska Air. Far from a legacy carrier. But, they fly in and out of nearly every city in Alaska with an airport.

As a man that lives in Seattle, I'm partial to our city. I would base it on Ship/itinerary vs. city. For instance, Ovation sails out of Seattle, while Radiance and Serenade sail out of Vancouver. Radiance is N/S, while Ovation and Serenade (typically) are round trip. Though this could change in 2021.

Yes, you can add cash once on board through guest services. Any balance left on your account through the last day of the cruise will go towards the credit card linked to your account. You could however, also go to guest services on the last night and pay off your balance with any remaining cash you might have or put it on a different card. Otherwise at like 3 or 4 am it charges your card if I recall. Wow, this is extremely unnecessary! Very rude and uncalled for.

Hello all, I've searched and cannot find an answer, so my apologies if it's in the forums and I've missed it. Does anyone know if an easy way to search all cruises for studio cabins? If I just wanted to book a cruise and did not care where to, or when, but wanted to find just studio interior or studio balcony. Is there an easy one stop search for this option that I'm missing on royals website or another source I should be looking at to find this? I really dread the laboring task of searching all sailings and all ships, those cabins book quickly. Thanks, jim

Here is the link to the a post on pricing. Hope this helps https://www.royalcaribbeanblog.com/2019/04/12/perfect-day-cococay-prices-and-costs

Google.com/flights is a good flight aggregator. I used them to find decent flights to SJU out of Seattle this past April. And ended up booking a flight through Flightsbank. Paid just $595rt/pp with our flight leaving the Sunday we docked. Though, like all aggregators Southwest is not listed.

I'm fairly certain that should be $70 per person, per day. That's the deluxe beverage package price which is unlimited beverages. Maybe they have a typo on that compass.

You can't. They have to be redeemed on "new" bookings within 30days of cashing in the the gold coins. AND the cruise has to be within 1 year of redemption of the gold coins.

Does anyone have an answer for this? I wanted to put some money of my brothers cruise account for him to enjoy while on the cruise, instead of me giving him cash now.

Anthem has 28 studio cabins.

So many people in this thread talk about how responsive and great Stephanie is. While I agree that she was extremely responsive leading up to my booking and forking over my down payment, she has not been since. With the exception of what I assume to be automated emails talking about new cruise deals offered by RCCL with a tag that states she is continually looking for better offers, she has not responded to me yet. I've sent two different emails weeks apart and have heard nothing. This has been my first experience with a travel agent, and I hope to not be my last. But, the lack of responding to emails is very disappointing. Particularly since it was so great on the front end...while trying to get my business.

Thanks, it has been for me. In the past I've used the Rewards for comp rooms and free food in Vegas. I have recently used the rewards for Royal. Next May I have a cruise out of Vancouver and redeemed some reward credits for $100 in on board spending. This $100 showed up in my Cruise Planner for use almost immediately after contacting Royal to redeem the offer. Very much worth it. Free money for a little bit of time. Just set a bet and place it on auto spin and go on about your day.

In addition to the options listed above, the Windjammer buffet is also included. Depending on the ship, there may also be a pizza placed called Sorrento's and a cafe such as Cafe Promenade that offers sandwiches and other small snacks and desserts most of the day. You can purchase speciality dining packages for the more or pay for them in the ship. Though, with the cruise fair, you can eat very well without spending any extra money on the ship.

You have to redeem with Club Royal within 14 days. If your 30day is today or tomorrow, you need to go into the MyVEGAS app, cash out the credits for what you're looking to get and email them based on the instructions. They will give you a redemption code. You email that code, along with your name, C&A number, reservation number, birthdate (I think), ship and sail date. They are pretty quick. I've done it twice and have heard back from them within a day. Don't wait any longer though.