Posts

735

Joined

Last visited

Days Won

1
Recent Profile Visitors
The recent visitors block is disabled and is not being shown to other users.
CrznTxn's Achievements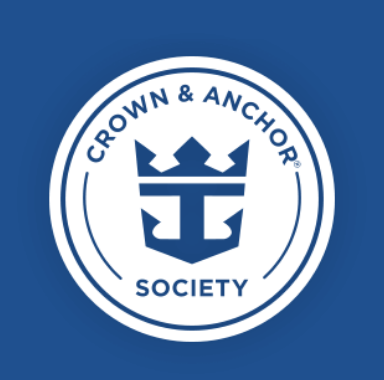 Pinnacle (7/7)
774
Reputation
We use both. The wife stays up (my day starts at 4:00am) until the check in opens at midnight to reserve our arrival time, take her photo and scan the passports. I go in later on the website and complete the information and upload my photo and can see everything there but you cannot scan the passport or take photos. You must type in the data and/or upload. After that we use the website to reserve anything else on the cruise that is available prior to sailing. On sailing date everything transfers to using the app for the required muster and reservation on-board.

For your internet, yes you can use each persons on one day and pass it around. You sign in with an individual sign in and code and if you give it to others they can use it, only one at a time. We do that all the time. The Diamond Lounge also has snacks in the morning and evening which you can take advantage of. The coffee there is much better. Your drink vouchers are not usable at Johnny Rockets. You do have discounts loaded on your card that will make them less but not free. Anything you can get for a daiquiris they can make as a mocktail. We have family that do that all the time.

Wow, we will have to ask the Loyalty Ambassador about those when we get back onboard in a couple of weeks. They never mentioned those to us before.

If you want your car to park in a covered lot then you need to look at the private lots. The parking at the new terminal is all uncovered and more expensive than the private lots for some unknown reason. We use Port Parking as they are the closest now to the new terminal and they shuttle you to the terminal. They are four blocks away from the terminal. https://www.portparking.com/

We have a Navigator and Liberty block so far. The Navigator block was shipped and took around 3 months and the Liberty was delivered while onboard. Will be getting an Adventure block in December and hopefully they will have that onboard. We will see what ship we want to have after that so we can schedule appropriately.

Had this come through on a Casino Royale offer this afternoon and will be a B2B to our December 26th cruise. According to the Royal attendant we got the last Balcony room available. It went from 4 available in the five minutes that it took for us to decide to go to only 1 when we called. Glad we did not wait another five minutes. Now the wife is in a quandary on what to take as she has decided to really dress up for the occasion.

The last three sailings on Liberty did NOT have announcements on disembarkation. We figured out that you go get in line about 30 minutes ahead of time and were good to go. Yes, there were several Key folks that were placed in line when they came down but it was not an issue. Glad to see the facial recognition back in working order, it was not working in June, July and August but the CBP personnel really did not look at anything so it was quick. Look forward to it this next month.

We fly from DFW to LAX for the Navigator cruises. We use the Royal transfer and have never had an issue. We have had large groups and singles on the buses and it is so easy. Was $70 per person.

We did Liberty OTS this past Halloween and there were many that dressed up plus they had a "gathering" in the Star Lounge and prizes for the best costume. I was the one who roamed the ship all day in a big T-Rex mask with drinking straw (had to have my 5 D+ drinks) and everyone had a blast. Also did the Christmas cruise last year where I did my best impression of the Elf on the Shelf (complete with costume) and posed all over the ship. Brought many a smile and laugh and we all had a blast.

You cannot use your diamond drinks for Ben and Jerry milkshakes on Liberty OTS. Those are considered separate and extra, just like Starbucks. I did use my Diamond drink for a chocolate milk with whip cream for one of the crew at Cafe Promenade (she was a friend of ours) and they accepted it.

You can use the link below to access the Galveston Cruise Cam. It has been working not sure if it still is. https://www.galveston.com/webcams/cruisecam/

You play for tier status from April until March of the next year. Every time you reach a tier level you are rewarded that level for the rest of that status year plus the next full status year. Points reset on March 31st each year and you must re-qualify to see what you get for the next cycle.

We just did this with a Galveston trip, not with Liberty but with Grandeur. Same port folks. We had a suite but our friends did not. We were shown to the suite departure group but our friends were shown the regular staging area. You might be lucky if all of you go as a big group and they do not check every set sail pass but lately they have been checking everyone. Good luck

The big issue may not be supply chain but availability at all. This happened several years ago with a sports venue I work with. Their jumbo screens had parts that started to fail and when they contacted the company that supplied it found out that there were no parts available for repair, only scarce used parts that "hopefully" would work. They limped through the remainder of the season with a screen with missing areas and replaced the entire screen at the end of the season at a large unexpected cost. As specialty items with very small production there are not a lot of parts actually made and when the company or subcontractor completes their build there are no further parts available. Like ordering a replacement computer board for my 2009 laptop.

Wish everyone was told that. Maybe we could spread the rumor that if you do not use good manners you will be placed in "timeout" down on deck one in the brig.