Posts

444

Joined

Last visited

Days Won

1
Recent Profile Visitors
The recent visitors block is disabled and is not being shown to other users.
CrznTxn's Achievements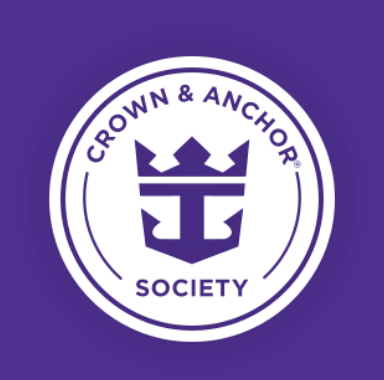 Diamond Plus (6/7)
503
Reputation
Yes, we have had the app move and change. Keep checking and it will eventually show back up. Frustrating at times but I look at it as a game of craps, you never know what number will show up at any roll.

We have had all our Cruise Planner purchases revert back to our credit card except for one which we requested the onboard credit when they were giving the 125%. On the cruises, we book through the casino (thanks to the wife's play) and due to that they have always refunded the taxes and port fees back to our card.

We reached Diamond recently and Diamond+ in a couple of months. The big benefits we realized from the Diamond were the 4 drinks and the Diamond Club. We do not drink much and on our last cruise only used the 4 drink limit once but it saved us on our final bill for no added drinks. The best was the Diamond Club with the really good coffee machine and snacks in the evening. It actually substituted for several meals and you meet some great folks there.

When you are on the same reservation you can check both people in and do not have to do it individually. My wife checks us in and I usually go on the website and add the photos, copy the documentation onto my computer and a USB stick (i am overboard on this) and print all the documentation as I run the main computer and she rules the tablet and cell phone app.

Also remember if you are a Diamond or Diamond Plus the day(s) of free Voom are per person so technically a Diamond couple could have two days of free Voom. We used our free day this last week to check-on to our December cruise while we were out at sea. We have the same thing coming up in a couple of weeks and we will use one day to check-in to our next cruise in January and the other day for checking into our flight back home.

Last week's cruise out of Galveston the folks at the check-in asked us if we wanted it on tight or loose. We had ours loose where we could slip it on and off when we wanted so we could sleep without it and take it off at our shore excursions. The wife actually put hers on her lanyard and kept it there all week. No problems.

With the new protocols you need to check-in prior to your travel to the cruise port. You could face being turned away and not being able to board if you do not. Download the Royal App onto your smart phone and check-in on that when it is available. You will be able to upload photos of your COVID card, scan your passport and take your picture. It is easy but be sure to do it as soon as the window opens. You also have to complete the health check the day before you board and complete the Safety briefing when you get onboard on your phone in the app.

The OBC is listed at the top of the Cruise Planner for each cruise. We had some on our last cruise and it was displayed in the CP.

As a followup, we visited Maya Chan this past week and the folks were great! Used all the water toys and the cushions in the chairs and hammock made it even more comfy. It was a windy day and the waves made the water even more cloudy but since I wasn't snorkeling this stop I did not mind and it was fun kayaking way out to the breakwater. No vendors was great and we will be back on our trip in January.

This is a question on the vendor presence. At one of the other "beach clubs" in Costa Maya, our kids were there last week and they said they were inundated with constant vendors wanting to sell them stuff that it made the visit really unpleasant. How was Maya Chan in that respect? We are scheduled to visit the same "beach club" this coming week and am wondering how it is at Maya Chan and if we need to change. The one we usually visit is at the far end of the main drag and usually does not get much vendor traffic but my kids said it was unbelievable this time. Have to make the change today if possible.

Yes, the tests MAY expire as early as December 12, 2021. Optum and eMed are not going to go through their stock of tests and sort them to send out the oldest expiration first. We have received three sets of tests from eMed and all three had different expiration's and did not follow any calendar order when we opened the box. First set received actually expire the farthest out, thank goodness and we are covered through our January sail date.

COVID tests passed and ready to board on Sunday!

The disembarkation process for the two cruises we have been on so far have been quick and actually our numbers were called early to get off. Reduced numbers has some benefits.

It took Royal a couple of weeks to revise our Western Caribbean cruise with a Grand Cayman stop to a different port. Since Cozumel and Nassau are active ports there should not be an issue with shore excursions, especially Cozumel. We had an issue with excursions in our new Roatan stop as we are the only ship in port and there were much fewer choices given. You can check on www.cruisemapper.com to see what ships are in port at each of your stops. The more ships, the larger number of excursions.