 Posts

25

Joined

Last visited
Recent Profile Visitors
The recent visitors block is disabled and is not being shown to other users.
delerium98's Achievements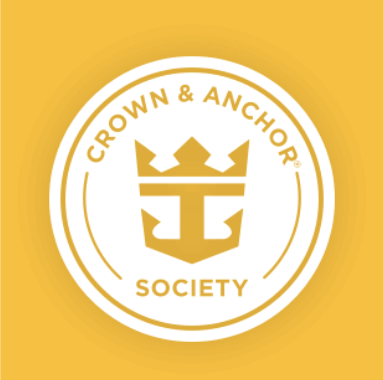 Gold (2/7)
20
Reputation
Our fridge actually did get cold enough. It took a few days to get there though. Definitely not ice cold by any means. If I was craving a beer and I was in for the night it was nice having a few right there in the room.

I just got off the Liberty and had the drink package for the first time. I was able to take unopened beer back to the room. One at a time of course but my bartender didn't have a problem with it at all. I was tipping so that may have helped. Had a nice collection in the fridge. I found that the pub (Hoof and Claw on the Liberty) had the best service out of all the bars. That became my home base because it was never crowded and the service was just so darned good.

On the Liberty the coffee being served at Cafe Promenade was - Starbucks! Not sure what brand the free coffee was.

HERE is the Liberty MDR menus from July.

Me and the family will be on the Liberty on the 11th as well. Man Sunday needs to hurry up and get here!

We will be on Liberty on the 11th as well! 1 more week to go!

Watch out for the Black Friday sale in November! Some of the best deals on all of the drink packages happen on that day.

The Yeti cup idea would most likely work. Just go to a different bar when you order that second drink. There is no safeguard in their ordering system that would prevent you from doing it (like a wait time).

They are confusing Carnival with Royal. Carnival has a 15 minute wait between drinks - Royal has no minimum wait time. However, you cannot order 2 drinks at the same time. You'll have to order one, drink it, and order the next one right after. I think they are a little more lenient when asking for a side of water with your alcohol though.

It's being offered for $79 on my next sailing. Liberty of the Seas (August 11) 7 day cruise.

I'm pretty sure it's offered every evening and there is a very small time window where they serve it, like from 6:00 to 7:30 or something close to that. If I find the exact times I'll update my post.

Izumi Sushi is also available for free in the Windjammer buffet at the Jade Cafe section during dinner. You can spot it HERE at the 1 minute mark (and again at the 4:22 mark). I think it is only available for a limited time during dinner and is most likely the same pre-packaged sushi that is used for the Izumi Sushi Express.

He probably died on the ship!

No cap, the drink will be "free" at $13 or under. You pay the difference on anything over $13 plus 18% gratuity. So I guess a coffee drink can be added to and "built" all the way up to $13 for no charge.

HERE is a primer how to do it right!