 Posts

29

Joined

Last visited
Recent Profile Visitors
The recent visitors block is disabled and is not being shown to other users.
Kwevans's Achievements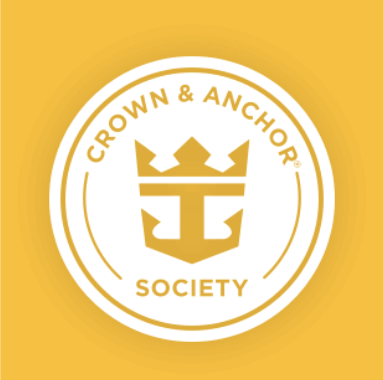 Gold (2/7)
22
Reputation
Thank you!! I thought I had heard there was a way to get children's pricing but I couldn't remember. Now, does anyone have an opinion on the Hibachi restaurant? Good? Bad? Not worth it? Is everything priced separately or do you pay one fee? We like the MDR but I thought we might like to change it up this next time.

Looking forward to what everyone says... we're going to Nassau in October and just want a relaxed beach day as well. We did Atlantis in June so we're trying to take it easy (and cheap) this time!

We are interested in trying one of the specialty dining (Hibachi) with our 10 yr old son on our Mariner cruise in October. I don't see a child's price for booking nor do I see a children's menu. Can anyone give me info on booking a specialty dinner with children?

Also, I should have stated... the last bus left Atlantis at 6:00. I'm sure we could have stayed longer if we wanted to find our own transportion. We were traveling with birth certificates so I didn't want to chance getting left behind! We left Atlantis at around 4:30 because honestly we were exhausted by then and had dinner reservations at 6:15. ?

Their "lazy" river was awesome!!! Best ride of the day when we were there!

We did the Aquaventure excursion for Atlantis in June when we stopped in Nassau. We LOVED Atlantis!! We did make a few first-timer mistakes that I would do differently when we go back. Here is my take away on Atlantis... 1. Hit the water slides FIRST! When we first arrived at Atlantis it wasn't crowded at all. This is the time to hit all of the water slides! We made the mistake and went to the beach first. By the time we made it to the pools and water park area it was very crowded. There is a pass that allows you to skip the lines. I didn't know anything about this before we went or I probably would have spent the extra money on it for my son. 2. Yes, food and drinks are expensive. But where are they not expensive at a resort like Atlantis?!? 3. The excursion was supposed to start at 9:00a. We did a lot of standing around and waiting on transportation. It was 10:00 by the time we made it to Atlantis. Online it said the excursion times were 9-2:00. We were told when we arrived that it actually ended at 6:00! We were happy to find out we had 4 more hours than we originally thought! Our ship did not leave until 9:00p so maybe this is why we got so much more time? 4. Although it was really crowded around the main pool/slides, there were still plenty of chairs and areas without huge crowds. We explored the grounds in the afternoon (after lunch). We discovered many areas that were not crowded at all! The resort is huge! If you are having trouble finding a chair, maybe try a different pool! 5. Yes, the Atlantis aquadventure excursion is expensive. I watched the prices in my cruise planner and waited to book when it went on sale. I ended up getting it for $400 total for all 3 of us (2 adults, 1 child). That was the cheapest I saw it. We had some OBC that we used towards it also so that helped as well. Would we go again if/when we go back? Absolutely! We loved Atlantis!!

We totally missed out on shopping while we at Nassau in June and I've been kicking myself! However my in-laws just booked a RCC to Nassau the end of this month. Where do you go to find the knock-off designer purses? I will have to give them specific directions! TIA!

I agree with everything you said above! We were there just a few days before you. We spent our entire day at Chill Island since we had been at Atlantis's water park the day before. The water park looked amazing and I hope to visit it the next trip. Food was delicious at Chill Grill, but yes the birds are an issue. Anyone could definitely spend 2 days at CocoCay and not get bored!

We are back from our cruise and I wanted to give an update on how it went traveling with birth certificates.... I was NEVER asked for my marriage license (although I had it and was prepared if so)!! Traveling with our birth certificates didn't seem to increase any wait time compared to traveling with our passports. However, I will go with a passport next time for peace of mind in case of a medical emergency, etc. and for what it worth, our cruise was amazing and we want to go back RIGHT NOW! Totally addicted to cruising!!

I'm hoping that is the case but then again after going to the trouble of having it overnighted to my hotel I want them to ask for it!! ?

I called RC this morning and you are correct!! I will have to have my marriage license in addition to my birth certificate. Luckily I have a mother-in-law who lives down the street and is able to overnight it to our hotel while we're in Orlando. Otherwise, I'm not sure what my options would be! Thank you so much for the heads up. I would have been highly upset when I went to board the cruise ship on Friday. Here's hoping this helps any other married women traveling with a birth certificate instead of a passport!!

That makes sense, but It doesn't say anything about that online. We have already left town and will be flying to Orlando tomorrow for our cruise that leave Friday. I will call them first thing tomorrow morning!! Thanks for the heads up!

Music to my ears!!! Thanks!!

Nope, just going on a short 3 night to Nassau and CocoCay. I'm most concerned we will be stuck in a long line that seems to take forever while everyone will be passing us by with their fancy passports!! Ha!

Sorry, I should clarify. I sent in notarized copies not the originals. ?? Totally my fault. We have the original BC we will be traveling with!