Posts

27

Joined

Last visited
Recent Profile Visitors
The recent visitors block is disabled and is not being shown to other users.
Jason's Achievements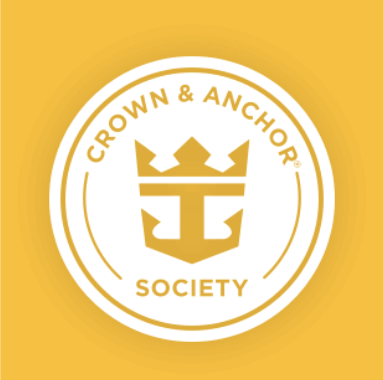 Gold (2/7)
11
Reputation
Which is the best Bacardi Rum Tour?

The House definitely looks like they have a good selection of wines. Thanks again https://www.thehousepr.com/

Where's the best selection of wine or champagne to purchase in Puerto Rico for our two 750ml bottles to bring aboard our FOTS cruise? Thank you in advance

Has anyone done the Bottomless Galley Brunch? We'll be on Freedom of the Seas in June with only one sea day during our cruise. Is this brunch & tour only done on sea days? Also, is it worth including with the 3 meal specialty dining package I've already purchased? Thanks in advance

Thank you so much and I think you're right about us going to Sabor too. I have heard nothing but positive things about the guacamole, margaritas, and desserts. We might as well go to all three since we will be going to Chop's for lunch anyways. Thanks again!

How can I pre-pay the automatic service gratuity of $14.50 pp pd prior to our cruise in June? I can't find the info on my Cruise Planner so do I just contact RCI to have it added? I booked the cruise through Cruises.com so I've been making my cruise payments to them if that makes any difference. Thank you in advance

Thank you so much for the Cruise Compass link and other suggestions! I haven't seen one this current.

Thank you and I'm also going to look into reserving a table for 2 if available to make our cruise a little more intimate since this will be our 20 year Anniversary. What's your opinion on which 3 specialty dining restaurants to go to? Initially we were wanting to go to Chop's Grille, Giovanni's, and Sabor, but I've read a lot of reviews Sabor isn't worth going to. We're considering going to either Chop's twice and Giovanni's. Also, we purchased THE KEY so we'll be going to Chop's for lunch on embarkation day. Thanks again

Thank you and I'll definitely keep checking the Cruise Planner. I'm glad to hear that there's typically 2 shows per night to plan our dinner reservations accordingly. I've become almost obsessed with doing research about our first cruise, but we're both extremely excited and want to be prepared for the trip. Thanks again!

Thank you for the information. This will be our first cruise so we're still learning. How far in advance can I make reservations with Chop's Grille 2x, Giovanni's, and a table for 2 in the MDR? Also, any idea where/when I can find out what times the shows/entertainment are at to make the appropriate times for dinner reservations with MTD? Thank you once again!

Am I able to make dinner reservations in the MDR and specialty restaurants at different times each day? We'll be on Freedom of the Seas in June and each port has different times we're in port (8-8, 8-9, 8-5, 8-6, and 8-5). Should I switch to My Time Dining or keep my 8pm reservation time even though I've already purchased the 3 meal specialty dining package? TIA

I checked my Cruise Planner earlier today and The Key price dropped 20% to $19.99 per person per day for Freedom of the Seas June 2019 so I decided to purchase it for my wife and I. I've been debating doing it anyways and with only 100 Key purchases per ship I didn't want to regret waiting and then find out they're sold out. We were going to get VOOM anyways so I figure the other benefits will be nice especially since this is our first cruise. Extra perks are always a plus even if it cost a little bit to enhance one's experience.