Posts

90

Joined

Last visited

Days Won

3
Profile Information
Gender
Location
Interests
Shawn's Achievements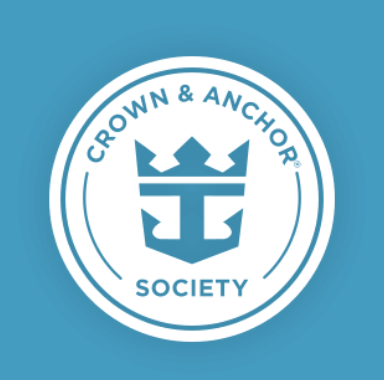 Diamond (5/7)
30
Reputation
Surprising cupcake board did not go away. The charms were on clearance and the crew member running it had every indication that she had to find a new position and hated to see it close. She had heard the excursion desk was moving to the spot to expand with kiosks.

Back in July, I had heard Sabor, Izumi, and park cafe were being added. The staff had just seen the new sandwiches they would be featuring. I would love the new additions!

Sandya reacted to a post in a topic: Windjammer Cafe, what do you most enjoy about it and your favorite item or time to go there

DAVE(Darkcabbie) reacted to a post in a topic: Windjammer Cafe, what do you most enjoy about it and your favorite item or time to go there

I always look forward to the Indian and Asian food. Hopefully, I will get to try the honey stung chicken next time. Also, I love grabbing an afternoon snack too. It's usually very quiet and great place to soak in the view of the port or sea.

Shawn reacted to a post in a topic: Windjammer Cafe, what do you most enjoy about it and your favorite item or time to go there

A wow card is a card that you can fill out with the crew member's name and give them or drop off at Guest Services to recognize them for service that "wowed" you. We were given two on Allure a few weeks ago.

On Oasis, you can get JR to go. We used that option one day. Btw sad to say the desserts in Chops on Allure were not ornate like the pictures any more. Almost just a slice of cake on a plate. The one cool dessert a lot of people got was the flaming creme brûlée.

Wow! Not event Chops!? It's been a long time. I forgot that they only had those.

Great, I can't wait to take her to check it out! Definitely taking lots of photos of the whole cruise! Plan on sharing with everyone on the blog. :)

What does everyone think of the food truck's menu concept? I had hoped for more. I Like hot dogs, but had hoped for maybe a little more offerings such as a Mexican flare. Maybe they could have done a food truck and a food cart for the area with hot dogs being from the cart?

That would awesome to have an oasis class in port canaveral! For us, it would save the airfare to Ft Lauderdale! Great to have three classes of ships going out of one embarkation port!

I am going to miss the MDR but always willing to try something new. The quantum restaurants look really cool and cover so many great types of cuisine. Too bad sabor is not on board to try as well. Just a good reason to try a different ship too! For Izumi, is there a good selection of non sushi, such as cooked salmon or teriyaki chicken ? Was the hot rock cooking good? Thinking of taking my older daughter there for her to try it. Jealous Don!!!! 6?!?! ;)

Pier 66 is a nice hotel. We had our rehearsal dinner there and got married across the bridge at the Renessaince 10 years ago in May.

Your absolutely right! They don't even sell oxygen tanks in the shops!!

You have to request and pay a nominal fee for paperwork to be mailed or print at home for free. The luggage tags are folded up paper and stapled to handle of luggage. Last year it worked fine for us. It was a lot of paper to print at home though. Create an account on RCL website and look at your reservation, there is a tab for cruise documentation.

I think I would buy a next cruise certificate now if I wanted to hold onto a relic! Not sure it's even worth the paper it's printed on. Lol. I guess this new structure gives them more flexibility at controlling incentives to if they need to give them.

Yeah I would hope they follow you too. It would be nice to try. It seems like that is the model Norwegian started. I was curious of their exterior promenade deck that they were doing on a newer ship with some of the restaurants having exterior seating if I remember right. Though I would still prefer the traditional dining most nights.