 Posts

65

Joined

Last visited

Days Won

3
Sandya's Achievements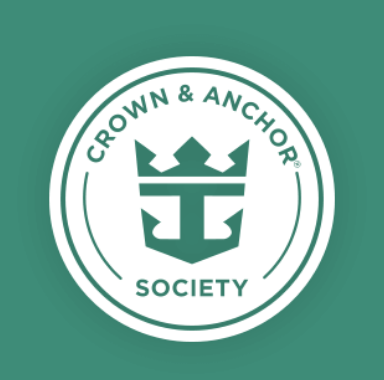 Emerald (4/7)
10
Reputation
I saw a lot of people using walkies and they said they worked fine but you need to get good quality ones. We use sticky notes (post-it) on the mirror when trying to get a message to our boys.

Your son will be all set. Just need to sign the waiver and be present every time he wants to do it. I suggest to show up early for the sign up as it can get busy.

The Starbucks on the Explorer was very limited. Hot and Ice coffee, latte, cappuccino, mocha. 3 kinds of Frapuccino's Some teas. I think that is about it.....

I always take my hair straightener and no problem. I just did on my last cruise 3 weeks ago. The ship does have a hair dryer so no need to bring one.

RCI have about 3-5 non alcoholic drinks.

I really dislike the Explorer.

Oh, good! Someone else feels the same (I though it was me) ... The ship it self is well taking care of, clean and beautiful. The decoration was also fantastic but with 4 days at sea we were really bored. I won't even talk about the food since it was such a disappoint as well. More reason to think that ships with more places to eat would have better food.

Thanks for the suggestion...I found our ship lacking of things to do so the music got to me. That is why I was wondering about other ships. I think the bigger ships are better for some many reasons. I will consider Oasis or Allure!

The same was at the Explorer. I think it makes people think twice on leaving that towel behind. I found it very smart on tracking the towels as many people are careful to bring it back..... On sea days you can grab the towel but they don't scan.

Yikes! Then I will add it to my list of "maybe not this ship" What about the ships that sail from Port Canaveral or Miami?...do you know?

Ok, so you are taking this the wrong way....of course the person deserve a tip for dragging the chair for me and everyone that is there. You totally miss the point. And yes, we ALL tip the guy, all 8 of us!M don't worry about it.

I felt so bad being at Labadee.... I felt awful.... I could see the little houses on the mountains and little kids running around, and here we were on THEIR island but not really able to embrace their culture. I was able to walk around Bermuda, St. Marteen, Puerto Rico and the people I talked to were super nice everywhere. Not the case there :(

I found it very annoying to listen to the same 70's music all the time.... Around the ship, at Windjammer and at Promenade. Same songs all day long. They even had a 70's show/parade one night. I was told that they do this because of the place that is sails from, they cater to that kind of people, but not everyone is from NJ!!

I found ridiculous the fact that you have to tip for almost everything on Labadee..... If this is their private place, why do I have to tip? Plus the chairs were set up almost on top of each other's, barley any room on this place. Beautiful place but packed!

I can only speak for the Explorer and the shows there were terrible! We had singers and dancers and they were good but the shows had no storyline at all (all 3 of them) the magician was good and 1 of the comedian was ok. But I hope the shows on other ships are better than this ones because they were a waste of time....