 Posts

136

Joined

Last visited

Days Won

1
Profile Information
Location
Interests

Cruising, Flying, Playing the Trombone, and enjoying time Outside!
Recent Profile Visitors
The recent visitors block is disabled and is not being shown to other users.
CraftyCat05's Achievements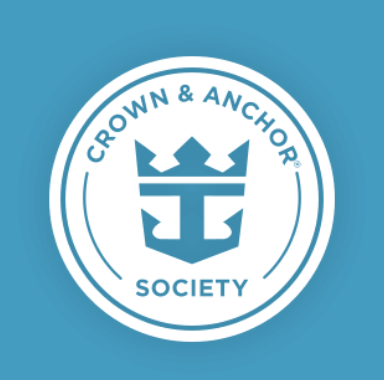 Diamond (5/7)
197
Reputation
Hey everyone! These past couple of days have been fun, and full of activities, excursions, shows, and food! Because of how busy I've been on this cruise, I haven't had much time to write and sort through pictures to post here on the blog. The WiFi here onboard has also been slow and dropping out at some points, making things a lot harder as well. To add even more fun to this, pictures aren't properly transferring from my SD Card to my computer, so I will need to figure that out tomorrow. I'm hoping I'll have some time to catch up on writing and fixing my picture issues tomorrow and the next day while we're out at sea. We do have the North Star extended experience and iFly experience tomorrow, so tomorrow will also be busy! Sorry about the delay in posts and hopefully I'll have plenty of time to catch up soon. Let's hope this doesn't end up like last years blog!

Thanks! I was expecting it to be fully booked, but luckily it wasn't. The Concierge was able to get us a slot early in the morning when we should be sailing past some beautiful glaciers.

Ship Update We're on the ship! Ovation does feel smaller than any of the Oasis Class ships, but of course that was expected. She is still huge, and will be a great place to spend two weeks while touring Alaska! We have Coastal Kitchen booked for 6:30pm tonight, and we are planning to go see the virtual symphony at two70 after dinner. At 5pm we hope to go to the Concierge Lounge to speak with our Concierge Representative, Nadia, to book the "North Star Premium Extended Ride Experience." I didn't see it on our cruise planner at home, so I hope it isn't fully booked already. @twangster: I know you did the experience on your Alaskan Cruise; how did you book it? The Muster Drill is slowly approaching... And that means Sail Away is too! We are excited to get out of Seattle and on to the open water. I plan to do a room tour on Periscope (@CraftyCat05) in about 15 minutes if VOOM will work... So far my experience with VOOM on my phone has been less than stellar. There has been random disconnects from the network and the wifi has lost bars intermittently. This hasn't happened on my computer though, so I guess there's an issue with my phone ?

Airport Update And now the 2.5 week adventure begins... We are now at the airport waiting on the flight to Seattle. Only 20 minutes until we board on the flight! We aren't even in Seattle yet and I already have a story for the blog... How exciting! While sitting down at the gate we see that a passenger from the previous flight was being arrested for excessive intoxication. Sounds like their vacation isn't going to plan anymore! Hope we don't have any other crazy things happen to us on this trip. Fingers crossed that there aren't any crazy Canadians, Seattlites, or cruisers on this vacation like there were last year! The plan once we arrive in Seattle is to go to the hotel and if we're hungry go get some dinner in Downtown Seattle. Chao Cha... wait, wrong blog. Talk once I'm in Seattle!

Only 6 minutes? That isn't too bad, we do have a lot of bags though so it might make it a little harder. Welcome to the cruising life! Hope you enjoy your cruise on Ovation later this summer. There are two formal nights, day two and day six. You can still dress casual if you wish, or formal every night if you want! There is also a 70s Disco night on day three if dressing up for theme nights is your thing. If you want to see an Ovation cruise compass that shows the events and activities from a previous week, here's the link: https://www.royalcaribbeanblog.com/cruise-compasses/ovation-of-the-seas/fri-2019-05-31-0000 It is hard leaving our dog behind. Packing this morning was hard because he kept showing us those puppy dog eyes saying, "no don't leave me!" Hope you enjoy the blog and that it gives you a sneak peek on what to expect on your cruise! Thanks for the well wishes! Hope you enjoy following along on the journey with me.

Thanks for the diagram! Will definitely choose taxi over uber then. Might be cheaper if there's some surge pricing. We will be walking or using tours to get around Seattle, so we won't be using a rental car luckily. Thanks for the tips!

Ah, well enjoy your time on Anthem, even if it's for the people!

Thanks! Hope you're enjoying Anthem!

Now that would be a cruise! Hope you enjoy the blog Uh oh.. That doesn't sound fun. Is there any public transport options that are quicker? Looking at the terminal map it looks like everything is far from the actual check in area...

Thanks for the tips. Will be sure to tell them once we arrive on board. Hope it goes well!

It really is a trip of a lifetime! Hope you the vacation, albeit virtually! I'm really excited too! Hope you enjoy the pics, blog, and scopes! Thank you! Hope you enjoy. Hey Joe! Glad to be back and hope you enjoy following along again. Hoping I will too! Have fun on this virtual journey! Hopefully this will be even better than the last! Hope you enjoy the scopes and blog!

Thanks for the tips about moving cabins. We were really spoiled last year with customs; EU Customs is a lot easier than CBP!

The Alaskan Cruise Experience Last year while on Symphony, we used NextCruise to book a vacation for this summer and decided on skipping the beach again and enjoying the cold temperatures (oh, and the views) of Alaska. There's also dog sledding and puppies in Alaska so that's a big plus too! I plan to get lots of pictures and videos of the Alaskan scenery, and will also be live streaming parts of my adventure on Periscope (if possible, Alaska is too far north for VOOM). I will be traveling with my parents again and we are all excited for our fourth cruise together. This cruise will be a Back-to-Back like the past two cruises have been, but with one small twist... I'll mention that later. This cruise will have many firsts for us, one of which includes a new class of ship! We have never sailed on a Quantum Class ship and I am excited to explore the new class, and use the different activities and spaces that Quantum Class offers. I will go more in depth about the ship later as well. The Itinerary Like I stated before, this cruise has many firsts for me. One first includes that we will be doing our origin port activities after the cruise, and will arrive in Seattle the day before the cruise. We don't have as much on board activities planned like we have on previous cruises, and will be going more day-by-day and booking things once on board. [ I find it ironic that for July 4th, we are in British Columbia! It will be a busy but fun few weeks for vacation in Alaska. The Ship This will be the first time for all of us to cruise on a Quantum Class ship, and I am excited to explore Ovation of the Seas. I'm especially excited to use the North Star and 270, which will hopefully give great views of glaciers and the Alaskan views. I am also excited to use the activities offered at the Sea Plex. We were lucky to sail on Ovation during its inaugural season sailing to Alaska. This is the first time a Quantum Class ship is sailing in Alaska, making it the largest cruise ship to ever sail in Alaska. This is also the farthest north that Ovation has gone, making this a first time season for Ovation. We are excited to be apart of this special season for Ovation! The Cabin We will again be staying in a Grand Suite (GS) for this cruise, but the twist is that we will be switching cabins between weeks. This will be a little annoying, but hopefully Royal Caribbean will make the process smooth and easy. If anyone has any insight on how this works, please post below! Being in a suite, this will give us access to the Sky Class exclusive features, amenities, and experiences. We have enjoyed these perks on our last two cruises (especially Coastal Kitchen) and hope that our experience will be the same as on other Royal ships! For the first week, we have a cabin on the 8th deck port side, while the second week is a cabin on the 11th deck starboard side. This will give us different views for each week while on our balcony. It will also be interesting to compare the deck levels, as we usually stay on a lower deck than we will be on the second week. I will provide a room tour on both Periscope and a tour on this blog. Shore Excursions, Dining, and Entertainment Because of Alaska being so scenic and beautiful, we have booked many shore excursions for the two weeks. We hope to experience and see many different things while in Alaska, and have booked excursions for every port that are different than the last. You can see the excursions we have booked above. We do plan to do self exploration while in Victoria the second week, as we couldn't find another excursion that peaked our interest. I hope that on the ship we can book the North Star Alaskan Experience, as I couldn't find that on my pre cruise planner anywhere. Since the excursions are plentiful and expensive, we plan to limit our onboard expenditures. This includes specialty dining. We plan to optimise our suite perks, and use the included dining offered to suite guests at the Coastal Kitchen. We find that the food is delicious at Coastal Kitchen on the Oasis Class, and hope that this will continue on Ovation of the Seas. We have planned to eat at Chops and Jamies, because we have previously eaten at and enjoyed the food at both of these restaurants. I'm excited to enjoy the Grilled Bacon at Chops and the Planks at Jamies again! There is only one show that requires reservations on Ovation: Pixels. Because of our Sky Class status, we don't need to book reservations for shows (at least on our last two sailings) so we hope we can just show up, or book on the Royal iQ app. It does seem like the shows on Allure and Symphony were longer and more robust, but this shouldn't matter as Alaska is our entertainment! Technology I am a major tech nerd, and this continues while on a cruise. Ovation doesn't use the new Royal app, but uses the older Royal iQ system. This should provide some of the same features, but the app hasn't been updated since 2016, so it might not be accurate and buggy. Ovation does WOW Bands though, and we found these useful while on Symphony, limiting the amount of pocket shuffling needed with our Sea Pass. Reading Twangster's blog, I imagine the internet will be slow and spotty being north in Alaska. This might lead to gaps in blog posts and make things harder for me. Luckily, I won't have to pay to post this blog, as we get complimentary VOOM because of our Sky Class status. I'm excited to see and use the tech that is built into Ovation, and compare it to Symphony and Allure. Pre and Post Cruise Plans We will fly into Seattle on Thursday, leaving a day for any flight or baggage screw-ups. We found a nice but semi-budget friendly hotel close to Terminal 91 for the night near downtown Seattle. We plan to use the hotel shuttle to the terminal, but if that doesn't work out we will use Uber or a taxi. When we get back we will spend 4 nights in Seattle to see things such as the Boeing factory, Pikes Market, and the Space Needle. We haven't booked anything yet, and that's the plan after I post this blog. On the 16th, we will fly back home and enjoy the rest of the summer at home! Miscellaneous Periscope: CraftyCat05 Flickr: https://www.flickr.com/photos/155580610@N05/albums/72157709255492608 We didn't get any drink, specialty dining, or spa packages, as we find we never get our money's worth on these. Unlike last year, I plan to bring my DSLR to take pictures of glaciers, wildlife, and Alaska in general! This is only my second blog, so hopefully this will be more polished than last years... Hopefully I'll finish it too! The days of cruising will hopefully make it easier to blog than it was last year. There was only one sea day in the Mediterranean! I will be leaving my 21 pound Schnoodle at the Pet Resort in town. He will also be staying in 5 paw accommodations, which include a webcam for us to view him while traveling. After the cruise I will post the cruise planner and other documents that we received throughout the week. Don't be afraid to ask questions! Hope you enjoy the SemiLive blog! More to come....

I'm also on Ovation for this cruise, and I find it ironic that we're actually in Victoria, BC for 4th of July! Excited for this cruise and maybe we'll see you around the ship. Enjoy your cruise!

Yes, all WOW Bands are made of a waterproof silicone that houses the RFID chip that makes them work.