In:
Another milestone in the construction of Royal Caribbean's first Icon Class cruise ship will occur this weekend.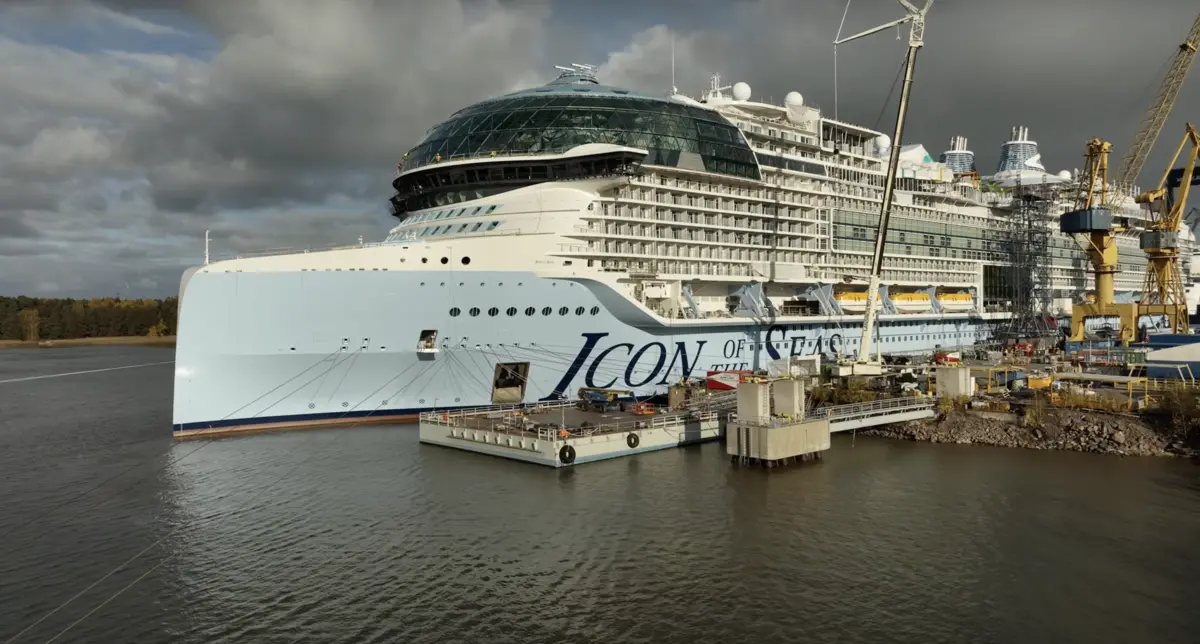 "We've been getting Icon ready for her second sea trials. Now it's almost time to wish her a safe journey and successful sea trials!" wrote Meyer Turku's Facebook page. 
"Icon is scheduled to leave for the second sea trials this Saturday evening." 
While at sea, Icon of the Seas will have certain features and systems tested that cannot be done when she's docked. This is to ensure everything is working properly upon her delivery to Royal Caribbean. 
Related: Icon of the Seas sneak peek: Inside Royal Caribbean's next new ship
What happens during a ship's sea trials? 
Sea trials are tests of a cruise ship's navigational and technical systems. This is the final part of cruise ship construction prior to delivery. Sea trials range in duration, and there may be either one or two sessions. 
Icon of the Seas' first round of sea trials took place in June 2023.
During her four days at sea, she traveled hundreds of miles and had her main engines, hull, brake systems, steering, noise, and vibration levels tested. Onboard were 450 specialists who helped run the tests on the ship's technical areas. 
During this second round of sea trials, Icon of the Seas will be pushed to her limits. 
Lucky coin ceremony
Have you ever heard of the lucky coin ceremony? When a ship's kneel is placed into the dry dock during construction, coins are placed beneath it as a symbol of good fortune. 
Traditionally, the coins are collected when the ship is floated out; however, Icon of the Seas' were nowhere to be found!
They were recently discovered by divers who were cleaning the ship's hull in preparation for the second round of sea trials, revealing that they were never actually lost. Instead, they had been stuck to the bottom of the ship. The coins were collected and sealed in a special box.
"Project manager Olli Jantunen says that Icon of the Seas has the most powerful lucky coins ever, and they certainly brought luck to Icon on her sea trials, where all tests were completed with great results," said Meyer Turku's Facebook page
Less than four months until her maiden voyage
Icon of the Seas is scheduled to depart Miami, Florida on January 27, 2024. 
Through at least April 2025, she will remain in Miami and continue to make 7-night voyages to the Caribbean. 
The 250,800 gross registered ton vessel will take the title of world's largest cruise ship from Wonder of the Seas. In fact, her launch will mark the first time in roughly five years that an Oasis Class ship will not be the largest in the world. 
Icon of the Seas will be joined by Star of the Seas in the summer of 2025. A third Icon Class ship is set to launch in 2026; however, she does not have a name yet.