In:
I get asked all the time which Royal Caribbean cruise ship is my favorite, and while there are lots of good reasons to pick different ships, I think Mariner of the Seas is without question the best value in the fleet today.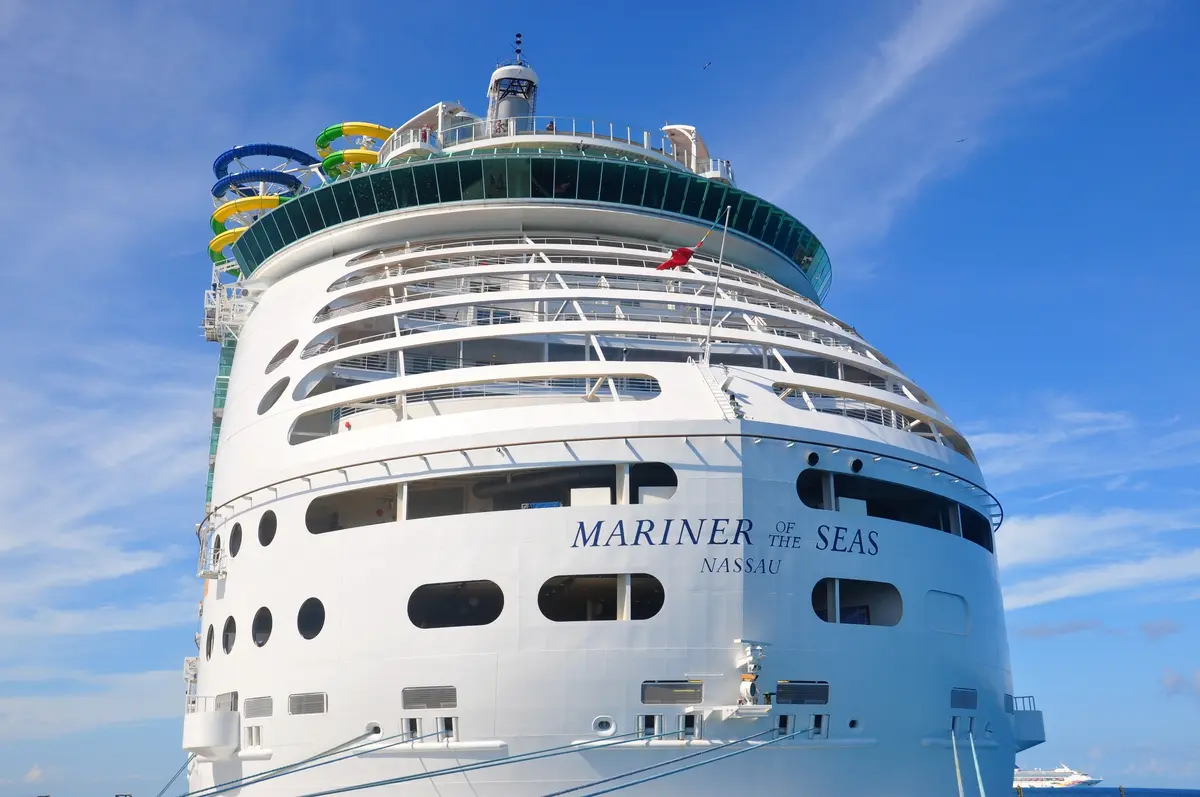 This week I'm sailing on Mariner of the Seas for the 12th time. I didn't even know I had sailed on her quite that many times until I looked up my cruise history, and I think a big reason I keep coming back is worth the ship has for how I like to cruise.
While I might enjoy a ship that has more onboard activities like Wonder of the Seas, or a ship with more for my kids to do like Odyssey of the Seas, Mariner seems to balance what you get for your the money spent quite well.
Of course, value is an extremely subjective proposition, but here's why I think the onboard experience balanced with the price is worth considering every time for budget cruisers.
Cruise ship value
When I think about the value you get as a consumer on any cruise ship, I think about the cost of the cruise versus what you get to see, do, and eat onboard the ship.
On the extreme ends, a brand new cruise ship, like Wonder of the Seas, is on average going to have the higher price tag because it's a new ship and Royal Caribbean charges a premium for its newest vessels.  
Of course, Wonder of the Seas also packs in the absolute newest (and arguably best) things to do. In fact, there's a ton to do onboard.
On the other end of the spectrum is probably a Vision Class ship, such as Grandeur of the Seas.  
Grandeur is the oldest ship in the fleet and also doesn't have as many whizz-bang features and amenities as Wonder.  But it tends to be priced substantially less as well.
The Voyager Class ships (of which Mariner of the Seas is one) benefits from being having a big ship feel, but is old enough now that the prices are much lower than newer ships.
Generally speaking, as a ship ages and newer ships enter the fleet, the average price tends to cost less than in years past. Essentially, the price for Mariner of the Seas today is probably less than it was years ago.
When I consider a cruise on Mariner of the Seas, I see a great price without compromising too much on what you can do onboard.
Amplification was a game changer for Mariner
I liked Mariner of the Seas before she was upgraded, but Royal Caribbean's Royal Amplification program hit a home run with the changes they made to Mariner.
In 2017, Royal Caribbean announced a ship upgrade program that would new amenities to many of its existing ships, including Mariner of the Seas.
The goal of the program was to add new pool deck attractions, bars, and dining options. By making these upgrades, it would offer more for guests to enjoy, provide added incentive to book an older ship, and generate additional revenue for the cruise line.
Mariner of the Seas received $120 million in upgrades:
Sky Pad bungee trampoline experience
The Perfect Storm waterslides 
Laser Tag: Battle for Planet Z
Escape Room: The Observatorium
The Bamboo Room
Playmakers Sports Bar & Arcade
Jamie's Italian specialty restaurant
Izumi Hibachi and Sushi specialty restaurant
In retrospect, Mariner got one of the best upgrades across the fleet. While I think Oasis of the Seas probably came out with the overall best upgrades and I prefer the water slides that Navigator of the Seas got, Mariner is no slouch with its additions.
Activities all day and night
One thing I like about Mariner of the Seas is the variety of activities onboard.
The sports deck has a FlowRider, water slides, climbing structure, hammocks, and even (a now defunct) SkyPad. There's also a great mini-golf course on the front of the ship.
From a family perspective, I wish it had a Splashaway Bay area for the kids, but as long as the kids can get wet and splash, they're content with any pool.
Adding escape rooms has proven to be a real hit with guests, and I've done the escape room twice on Mariner (it had been sufficiently long enough between visits that I forgot almost all the sequences) and it's a real challenge!
In the evening, I think this is where the layout of Mariner and venues really shine. The pub and Schooner Bar are, in my opinion, the best size and layout for these venues because it's big enough to have a crowd for the live music without becoming immense.
Ditto for Boleros, especially with the changeover to turn the other half into Starbucks. I never liked having half of Boleros on the other side of the Centrum and disconnected from the music.
Royal Caribbean traditionalists will also love the Viking Crown Lounge on deck 14. Fantastic views, and Ellington's is a great venue for late-night dance parties.
Dining favorites
One of Royal Caribbean's goals was to bring new dining choices to its ships with the Royal Amplification program, and I really like the choices Mariner has now.
I could spend half this article waxing poetically about the virtues of Izumi hibachi because of how satisfying it is to dine here each and every time.
Teppanyaki dining has been incredibly popular and the venue on Mariner is quite large, as they tried to include as many hibachi tables as possible. Based on how often Izumi sells out, I'd say it was the right move.
Of course Mariner has Chops Grille, and it has Jamie's Italian.  While I think Jamie's Italian has lost top billing among Italian cuisine on Royal Caribbean ships from the revamped Giovanni's Italian Kitchen, I never leave Jamie's hungry.
And then there's the Bamboo Room, which is a tiki lounge on the Royal Promenade and it's only available on Mariner of the Seas and Navigator of the Seas.
Maybe I'm a sucker for a tiki bar, but I really enjoy having drinks here with friends and just hanging out. Plus, they have a fun and different drink menu from other bars.
A look at Mariner of the Seas pricing
If all of this sounds good, let's look at the prices for Mariner of the Seas that exemplify the value.
The price for any Royal Caribbean cruise will vary from sailing to sailing depending on how many cabins have been booked, time of year, and other factors, but it's rare to not see cheap rates when planning ahead.
Prices for a Mariner of the Seas 2024 cruise start as low as $290 per person when the ship is based in Galveston, Texas.
If you're looking a cruise sooner than 2024, there are still lots of deals for a 2023 cruise. An 8-night Bermuda cruise starts at $605 per person, and there's lots of 4-6 night Caribbean cruises with good prices too.
Varied itineraries
While based in Port Canaveral, you won't find cookie-cutter itineraries on Mariner of the Seas.
The ship is sailing a variety of short, medium, and a few longer itineraries.  Usually in the Caribbean you find either 3- or 4-night Bahamas cruises or 7-night sailings.  Mariner isn't doing those for the time being.
There are 8-night cruises to Bermuda, 5-night cruises to Mexico, 6-night cruises to Labadee and CocoCay, and 8-night Southern Caribbean cruises.
The more you cruise the Caribbean, the more you want to change up the places you visit.  I appreciate Mariner of the Seas has those kinds of options.