In:
They say April showers brings May flowers, but Sundays bring you a round-up of all of this week's Royal Caribbean news!
Royal Caribbean gave us our first look at new bars and nightlife options coming to Icon of the Seas.
Among the 40 bars and lounges to enjoy on Icon of the Seas, Royal Caribbean will debut a few new venues, along with enhanced favorites.
In the list of 15 bars and nightlife venues revealed are first-to-fleet venues, such as dueling pianos, coffee-infused cocktails, and a new walkup champagne bar.
Royal Caribbean News
Royal Caribbean Blog Podcast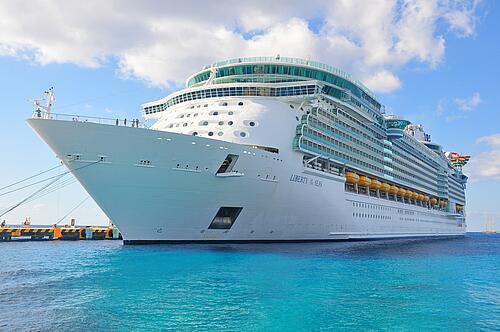 The 493rd episode of the Royal Caribbean Blog Podcast is now available, which has a primer for someone planning their first cruise.
In this episode, Matt walks you through how to get started planning an awesome first Royal Caribbean cruise.
Please feel free to subscribe via iTunes or RSS, and head over to rate and review the podcast on iTunes if you can! We'd appreciate it.
New RCB Video: Changes and cuts at Royal Caribbean: Does it matter?
Have you subscribed to the Royal Caribbean Blog YouTube Channel? We share some great videos there regularly, all about taking a Royal Caribbean cruise! This week, we are sharing our latest video — Changes and cuts at Royal Caribbean: Does it matter? — and don't forget to subscribe here.
15 Things To Do As Soon as You Get to Your Cruise Cabin
When you first enter your stateroom, it's a good idea to check a few things before you settle in.
While these may be simple steps, it's important to get them done so that you can ensure your room is ready for a great cruise overall.
It's a good idea to do these things on embarkation day in case there are any issues that need to be addressed by crew members.
5 things I loved about Chill Island on Perfect Day at CocoCay
There are different parts of Perfect Day at CocoCay you can spend the day at, but Chill Island never seems to disappoint.
Maybe it's the nostalgia of the fact this used to be the original beach area prior to the island's expansion, or just the beautiful blue water all around you, but Chill Island has a certain appeal.
On my recent visit, I found these 5 reasons I love spending the day at Chill Island.
What the cheapest cabin on my Celebrity cruise was like
Allie sailed 4-nights in the cheapest inside cabin she could book to see what an inexpensive room is like on Celebrity.
Celebrity has a reputation for being a bit more upscale or posh than sister company Royal Caribbean, so does that include the inside cabin experience?
Here's what the cheapest cabin on Celebrity Silhouette looks like and what Allie thought of the stateroom.