In:
It's almost the weekend, and I've got a new report to share of various Royal Caribbean updates.
Between the major announcements, there are a good amount of smaller updates that occur every week, so this is a quick round-up of Royal Caribbean news from this week.
Many thanks to the RoyalCaribbeanBlog community for helping spot what has changed.
If you ever have a news tip, feel free to email it to [email protected] for possible inclusion in a future update!
Utopia of the Seas construction begins
As we reported earlier this week, construction formally began on Royal Caribbean's sixth Oasis Class cruise ship, Utopia of the Seas.
Among other changes, Utopia will be the first Oasis Class ship powered by LNG (liquefied natural gas) when she launches. Royal Caribbean believes LNG is the cleanest fossil fuel available to cruise ships today and additional environmentally friendly applications on board Utopia will boost energy efficiencies and further reduce emissions overall.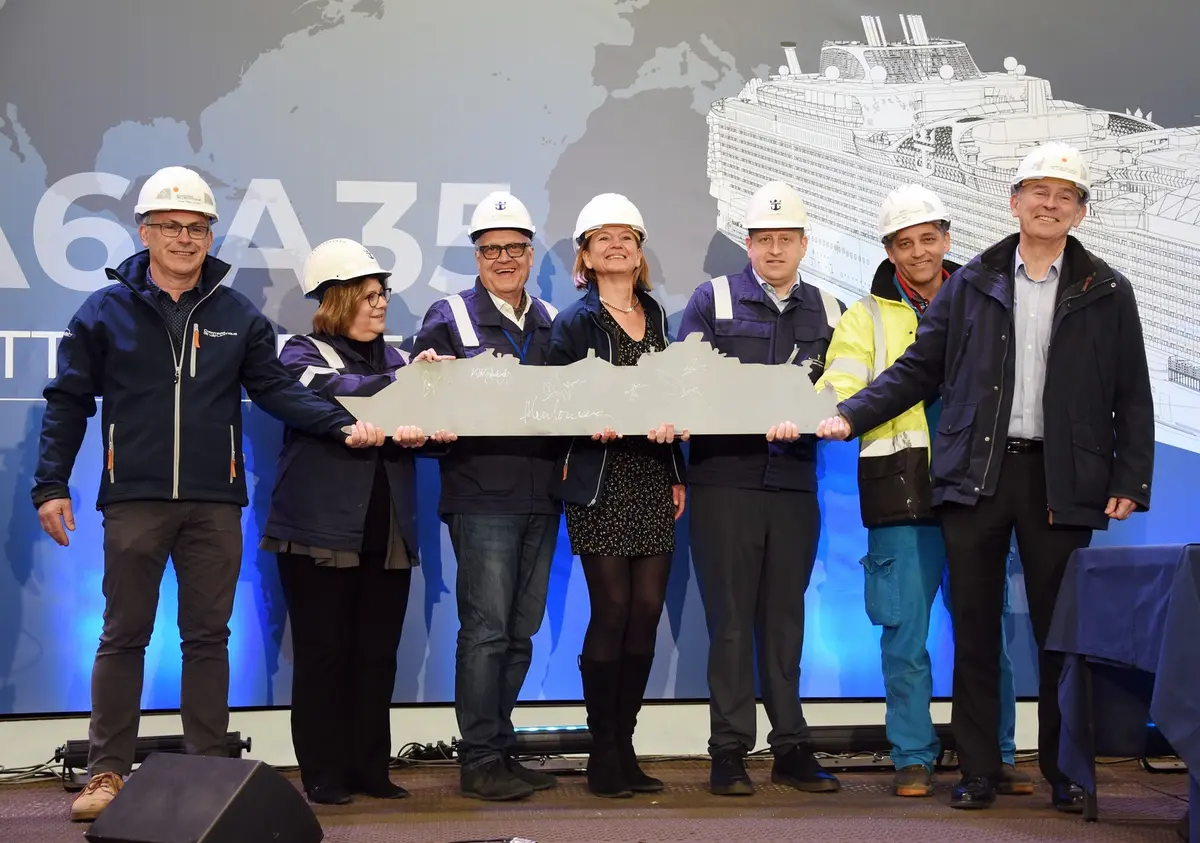 In addition to Utopia, Icon of the Seas will also be powered by LNG when she launches a year earlier in fall 2023.
Utopia of the Seas is expected to launch in Spring 2024.
Royal Caribbean considering ordering more new cruise ships
Speaking at the Celebrity Beyond delivery event in France, Royal Caribbean Group CEO Jason Liberty indicated ordering additional new cruise ships is something they are considering.
Travel Weekly reports Mr. Liberty said Royal Caribbean Group is considering ordering new ships for all three brands: Royal Caribbean International, Celebrity Cruises & Silversea.
New ship orders would be placed "as soon as business is back to normal pre-Covid levels, which is not far out."
"It could be later this year, or next year, but we have ships still on order through to 2026, so we have a little time."
Currently Royal Caribbean has orders in place for Utopia of the Seas and three Icon Class cruise ships.
Hideaway Beach construction update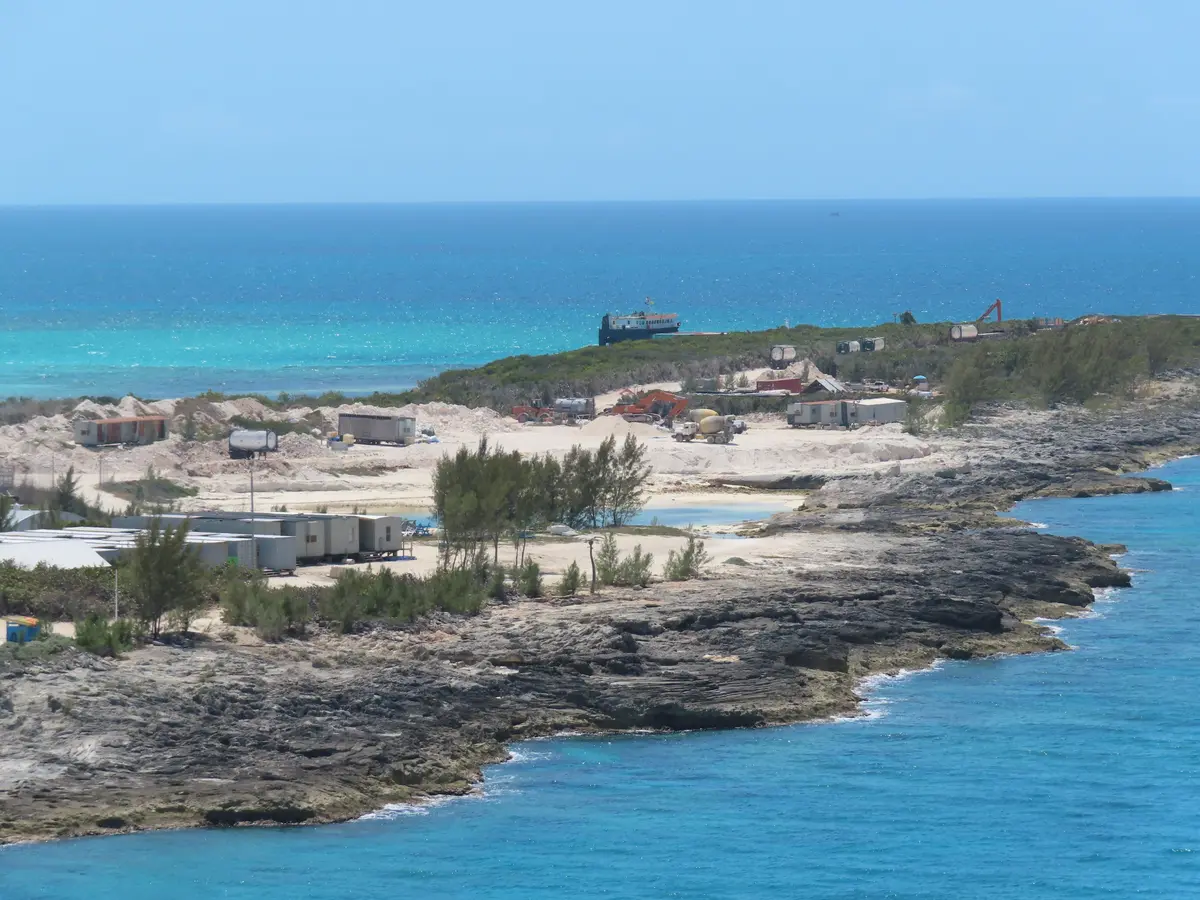 I have a new photo update of the progress being made on the Perfect Day at CocoCay expansion, which will add a new adults-only beach.
RoyalCaribbeanBlog reader Steve Cohen snapped photos of the Hideaway Beach construction from onboard Independence of he Seas.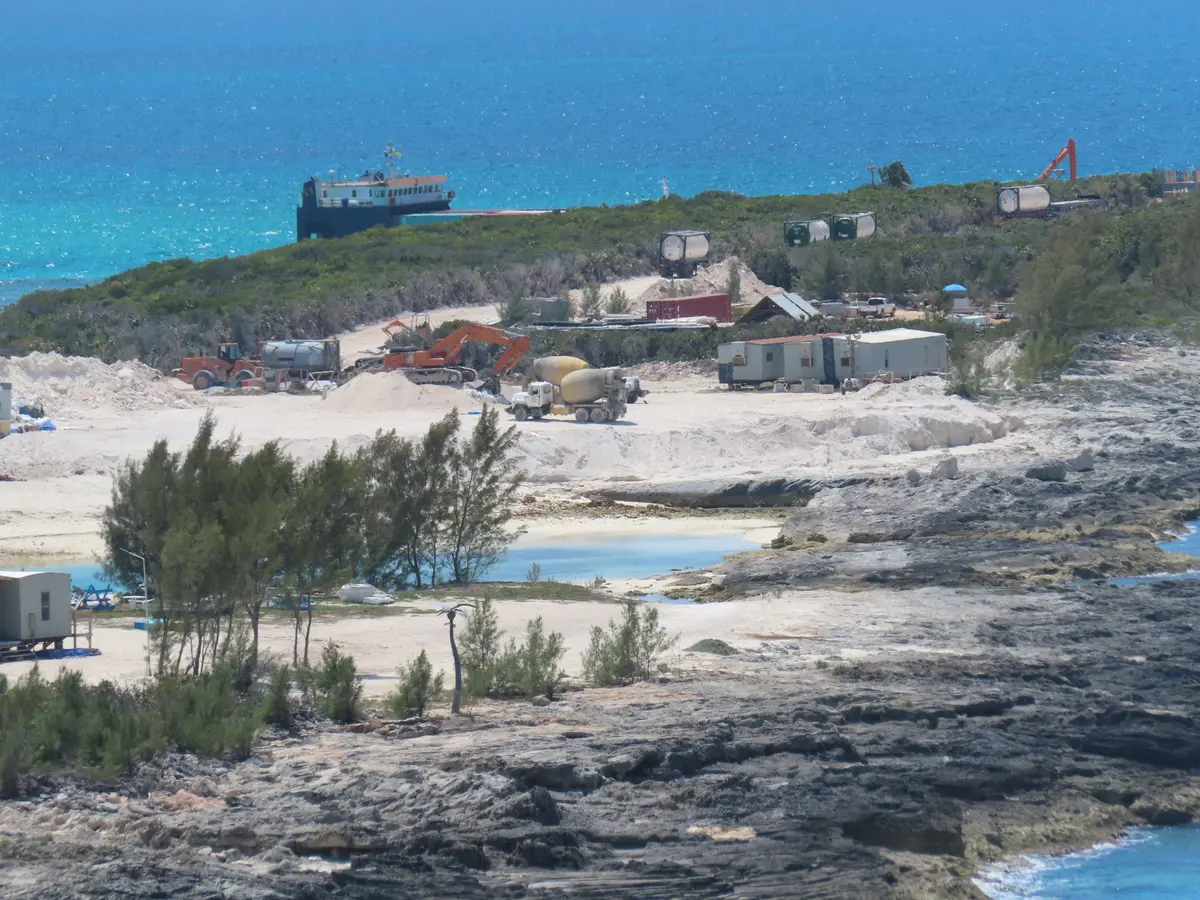 Hideaway Beach could open mid to late 2023.