In:
It looks like Royal Caribbean's sixth Oasis Class cruise ship has a name.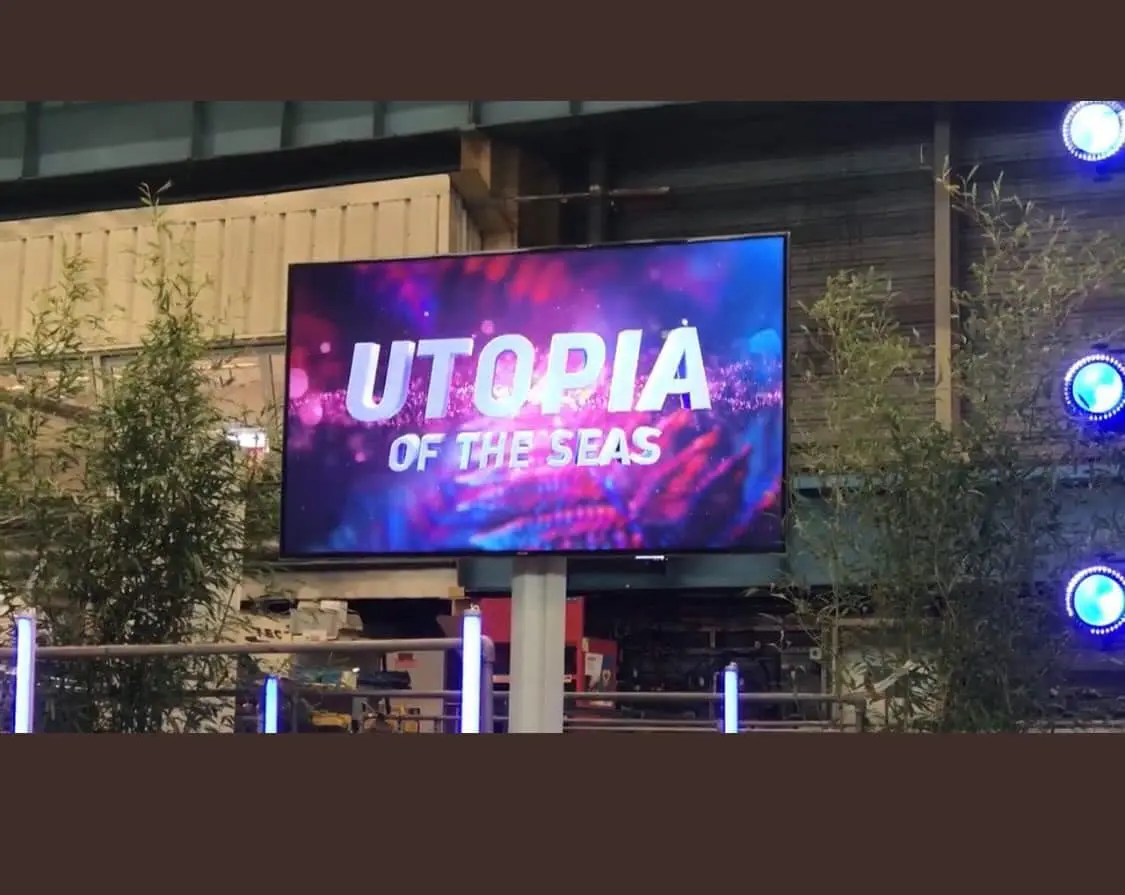 At a steel cutting ceremony in Saint-Nazaire, France, the shipyard revealed the name of the next new Oasis Class cruise ship will be Utopia of the Seas and marked the official start of construction by cutting the first piece of steel.
The name Utopia of the Seas was trademarked in December 2021 among 23 other possible cruise ship names.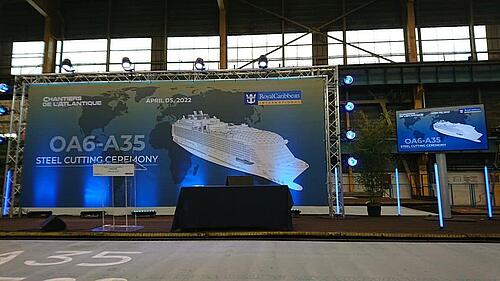 Photos by Véronique Savard
The order for the ship was originally placed with the shipyard in February 2019. Delivery is scheduled for the end of May 2024.
It will be 362 m long, with about 2,800 cabins. That is 50 less cabins because of the space that is needed to install the LNG tanks.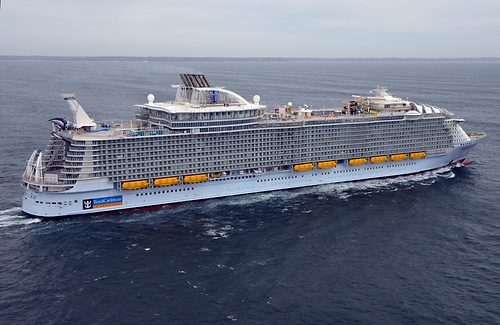 It is not yet known where Utopia of the Seas will sail from, nor what itineraries she will visit.
Do you like the name Utopia of the Seas? Share your thoughts on the name in the comments!