In:
There's been quite a lot of speculation as to what the sphere-like object spotted in the shipyard building Royal Caribbean's new cruise ship might be, and today we have new photos to share of it.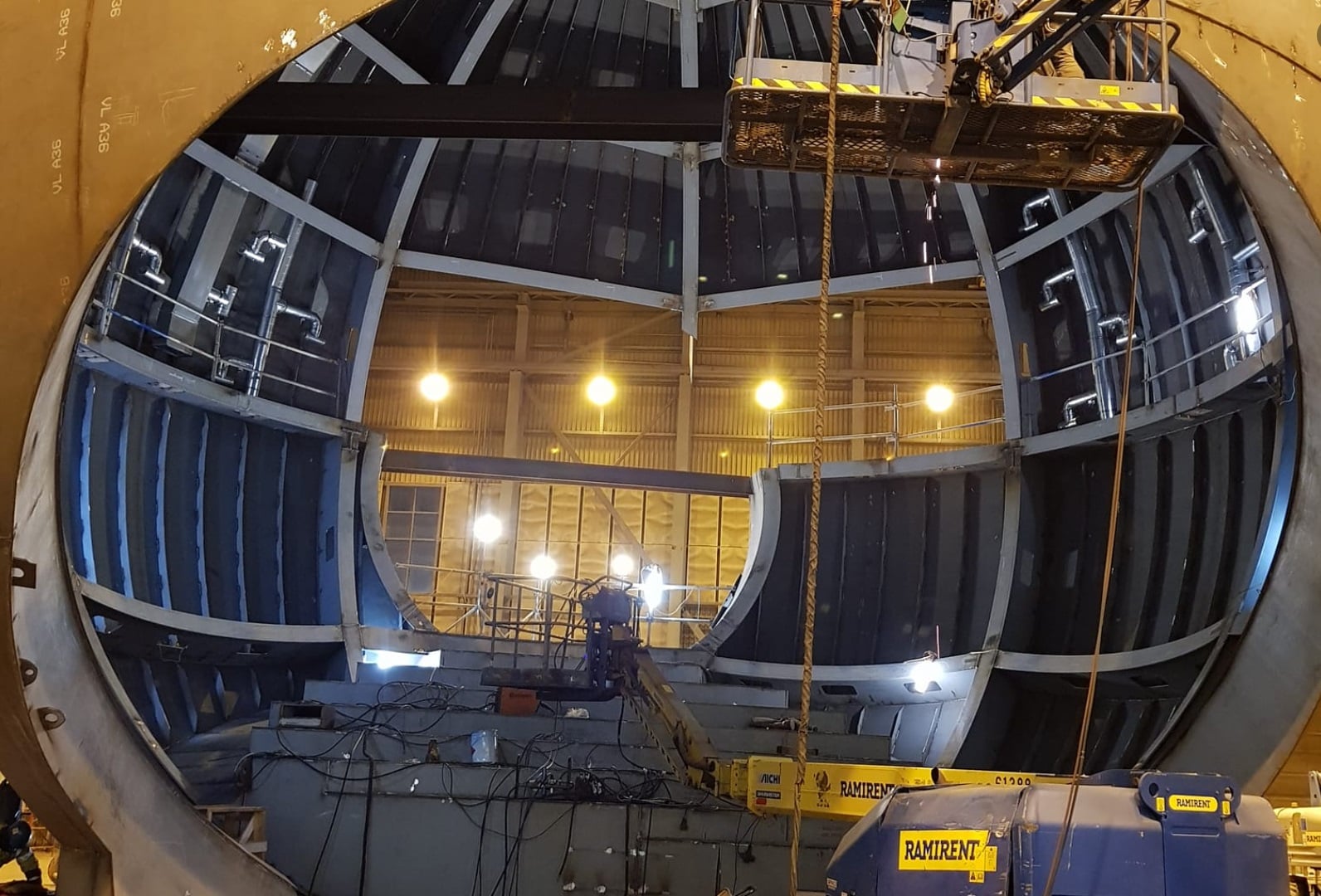 I posted yesterday an exclusive photo from the shipyard constructing Icon of the Seas a large pearl-shaped object that is unlike anything we've seen on a Royal Caribbean ship prior to this point.
Since posting that photo, more photos have emerged of the construction of this object.
Ruslan shared close-up photos of the object, including a look at its construction prior to the photo shared yesterday.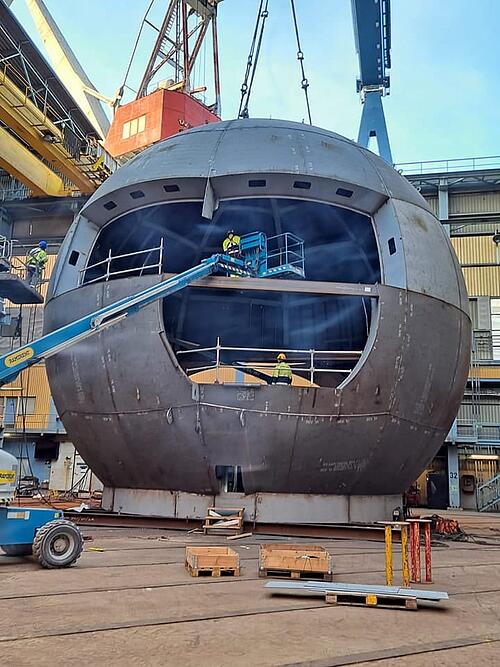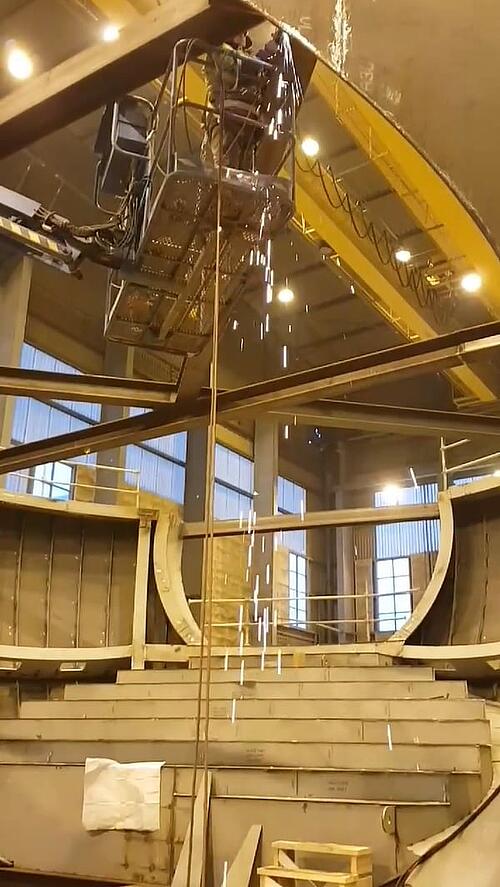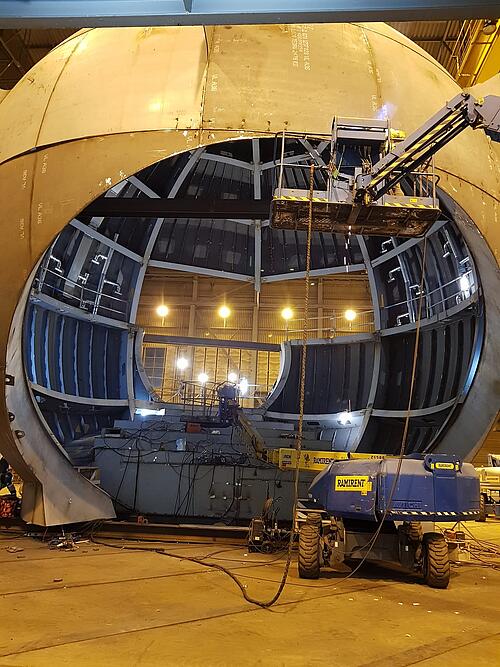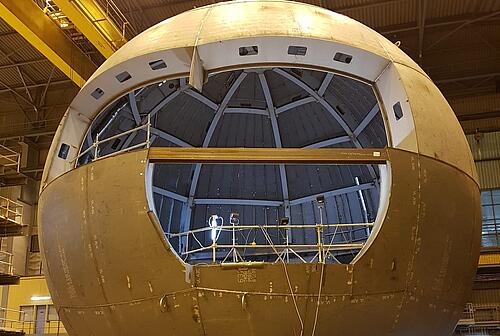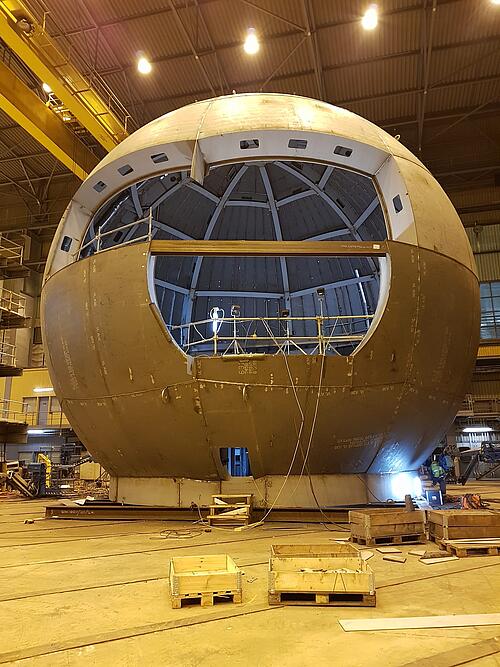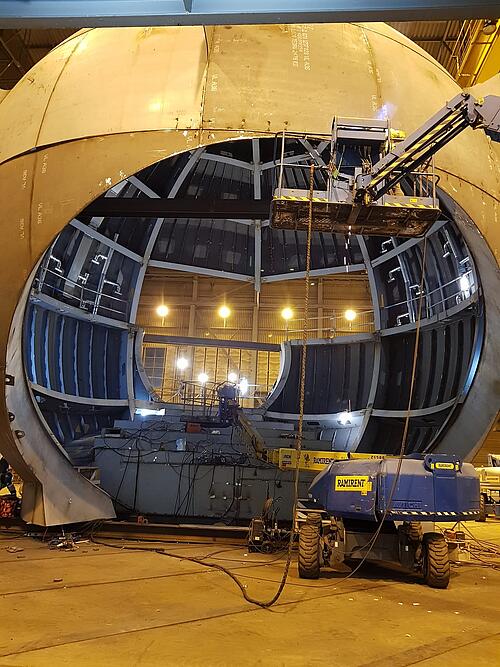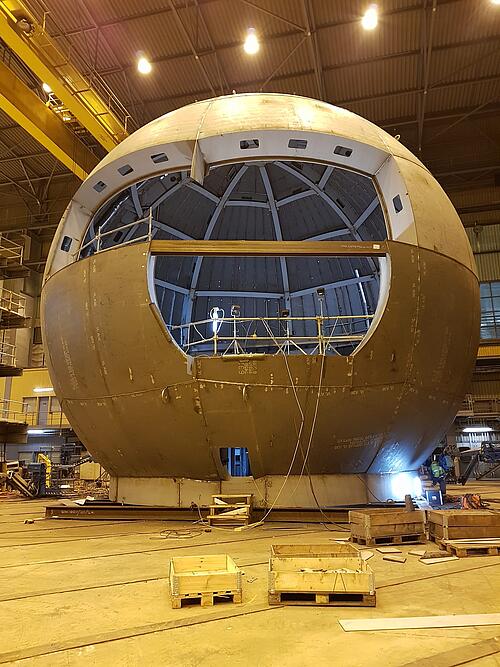 What could it be?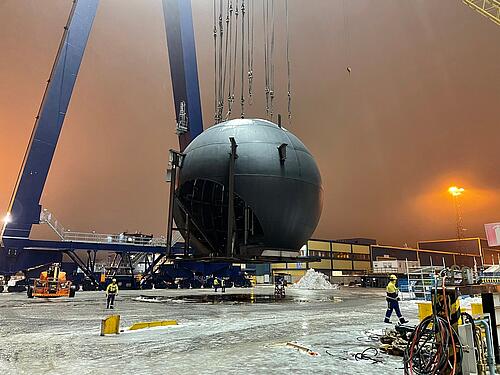 After posting the photo yesterday, Royal Caribbean International President and CEO Michael Bayley shared a link to the article on his Facebook page with the question everyone wants to know, "Hmmmmm what could this iconic thing be?"
There has been quite a lot of guesses shared on social media as to what this might be, and I'm not sure there's any clear consensus yet.
One of the most frequently guessed ideas is that it is a tank for the ship's liquefied natural gas (LNG).
Icon of the Seas will be the first Royal Caribbean cruise ship to be powered by LNG, but Royal Caribbean shared an update back in October 2021 that the LNG tanks had already been installed. Plus, those tanks look substantially larger than this sphere object.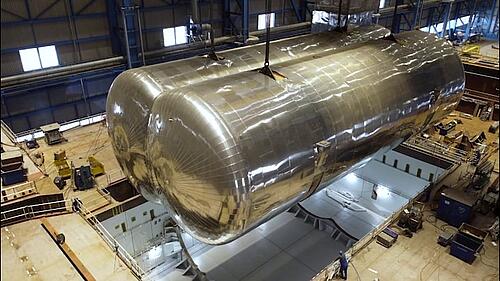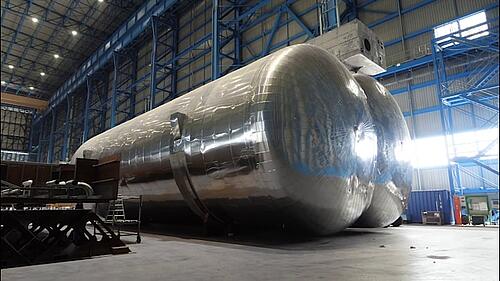 There have been lots of other guesses (some serious, and some not) for what it might be, including:
Gyroscope
Next-gen bungee jump experience
Repurposed alien spacecraft from Area 51
Planetarium
IMAX Theater
Whatever it ends up being, we'll have to wait for Royal Caribbean to reveal it at a later date.
Icon of the Seas will be the first ship in the Icon Class to launch.  She is scheduled to be delivered in Fall 2023, and there are two other Icon Class ships on order.
The other two ships will be delivered in 2025 and 2026.