In:
Royal Caribbean has been quiet about its next new class of cruise ship, but it looks like we're starting to get our first look at construction taking place, including something that I have no idea what it could be.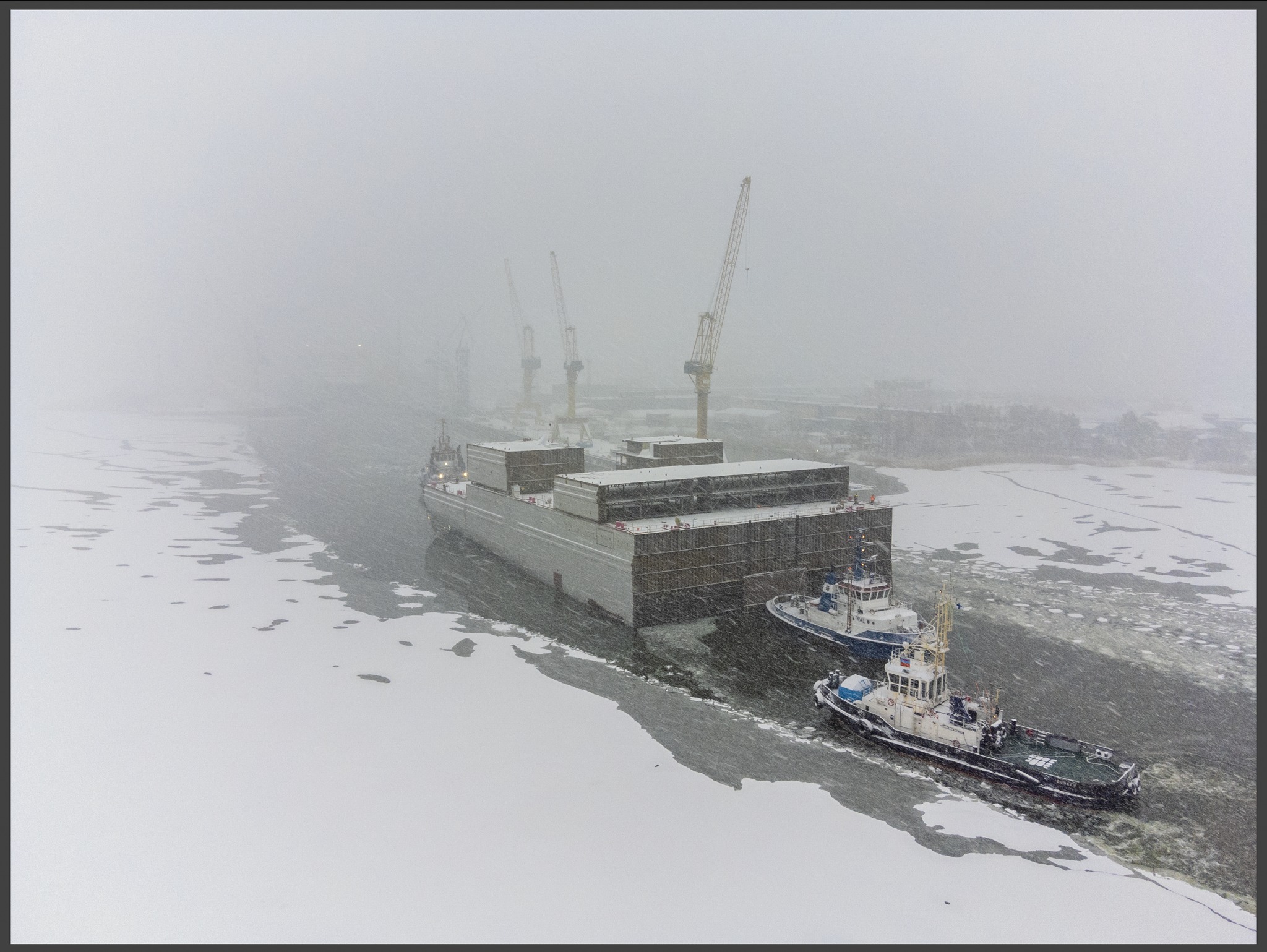 Ship blocks for construction of Royal Caribbean's Icon of the Seas arrived recently to the Meyer Turku shipyard in Finland.
Tug boats brought these giant pieces of what will become the hull of Icon of the Seas to the shipyard so that they can be joined together.
Janne-Petteri Kumpulainen shared photos of the pre-assembled blocks being brought in on a snowy day.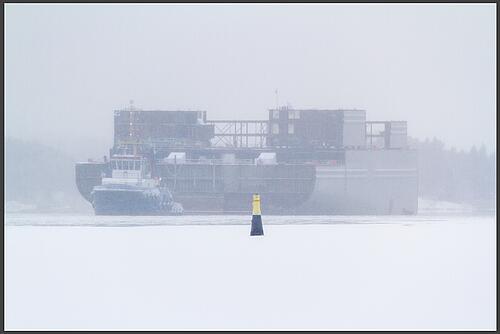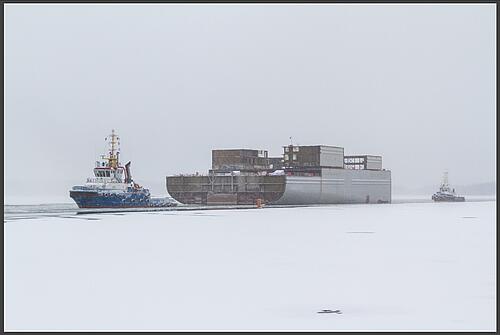 Cruise ships are built in a module process, where engineers break down the ship into smaller pieces that they later assemble. The reason ships are built in this manner is so that different engineers and specialists can work simultaneously, which cuts down on overall construction time.
Once the blocks arrive at the shipyard, they will be joined and welded together.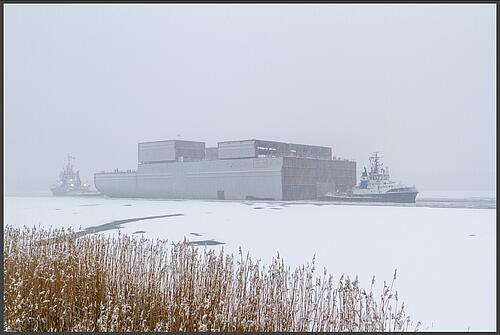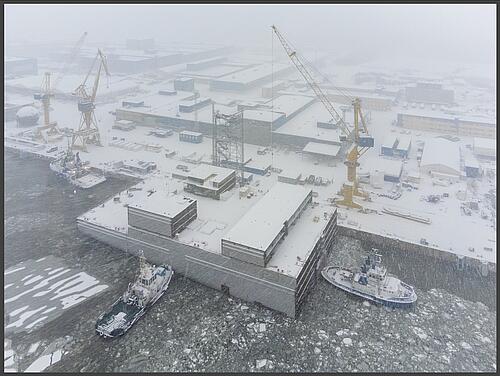 In addition to Janne's photos, a source that wishes to remain anonymous sent in a photo from the shipyard of a large pearl-shaped object that is destined for Icon of the Seas.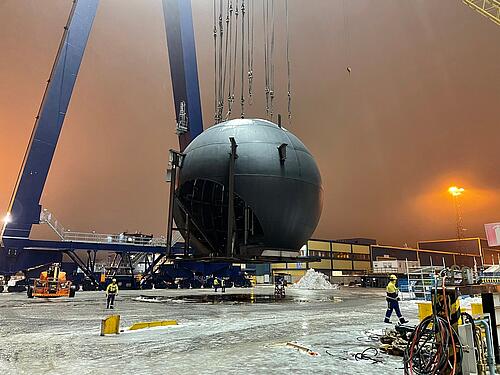 What is it? Your guess is as good as mine. Share your guesses in the comments!
Over the past years, Royal Caribbean has looked to distinguish each new class of ship with an attention grabbing feature that instantly draws the attention of the public. The Ultimate Abyss, North Star, and Central Park are just some examples of signature features onboard.
Perhaps this dome is part of something completely different for Royal Caribbean.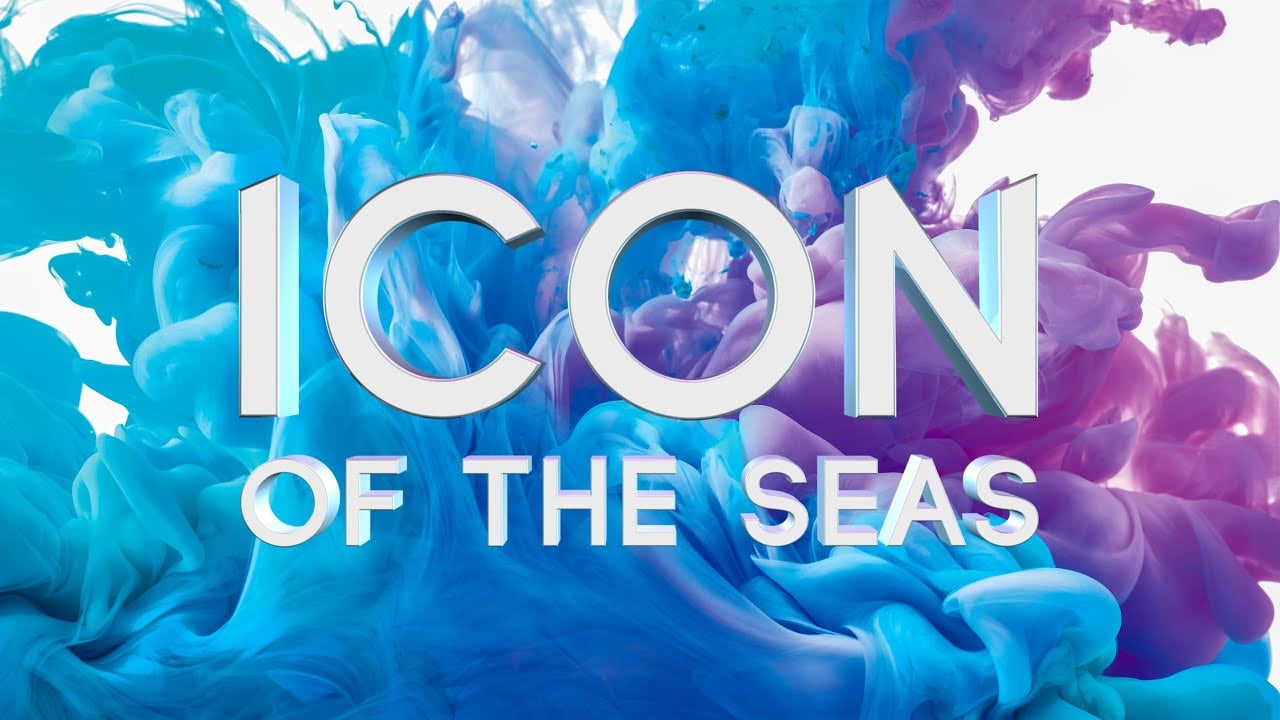 Royal Caribbean has hinted at Icon of the Seas being a "game changer" new ship for the cruise line.
Back in April 2021, Royal Caribbean International President and CEO Michael Bayley talked briefly about the new ship, "We have the brand new Icon class coming, which is going to be a real game changer."
"When you think about what a game changer Oasis class was and is, Icon is the next generation the evolution of Oasis."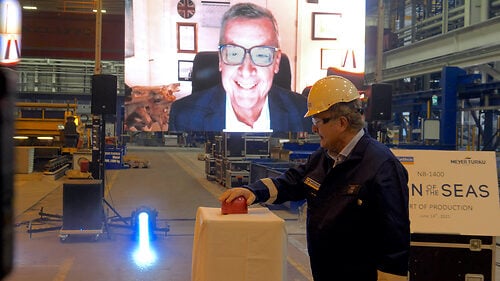 Not much else is known about the Icon Class, but according to Royal Caribbean Group SEC filings in April 2021, the unnamed Icon Class ships will have a capacity of approximately 5,600 passengers.
Each ship will be powered by a combination of liquefied natural gas (LNG) and fuel cell technology.
Icon of the Seas is scheduled for deliver in the third quarter of 2023.