In:
Royal Caribbean's newest cruise ship has made it out to sea.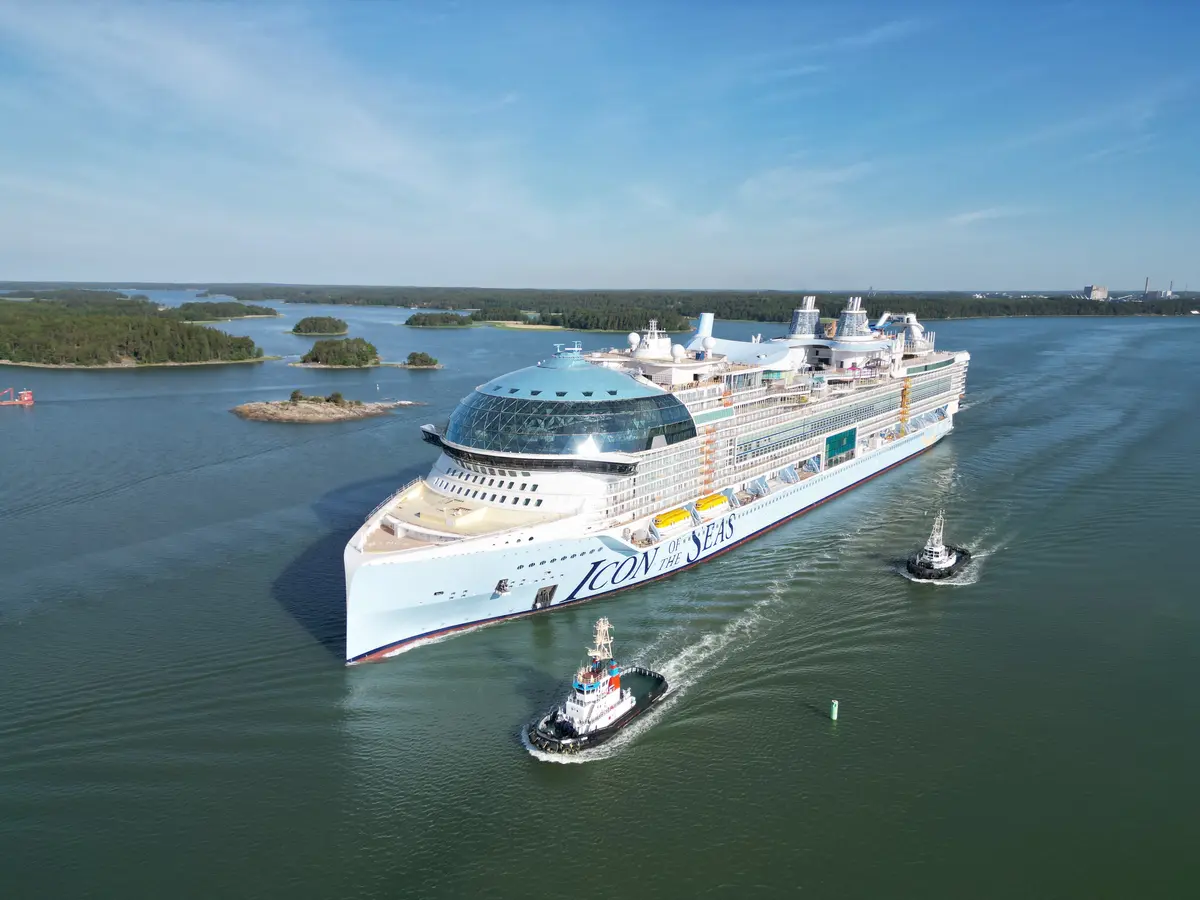 Icon of the Seas left her pier at the Meyer Turku shipyard in Finland to commence her sea trials.
Icon of the Seas will be conducting week-long series of sea trials where the ship's maneuvering and onboard technology are tested in real-life conditions.
There are over 450 specialists on the ship to carry out crucial, preliminary tests with Icon's main engines, hull, lifeboats, thrusters and more.
This is the first sea trial for Icon, and this round will prepare the vessel for the second round of sea trials later this year. That is when Royal Caribbean says the ship will be, "pushed to its limits".
Before you pack your bags, there's still quite a bit of time left before she is ready to take on passengers.
Icon still needs plenty of work and fine tuning, and she's not slated to have her first cruise with paying passengers until January 2024.
On a webinar last week, Royal Caribbean International President and CEO Michael Bayley talked about the excitement building now for Icon, "I think for all of the teams who've been involved in Icon for the past five years, the excitement level is beginning to really increase. You can feel it."
The shipyard is equally excited for the sea trials beginning, "We are once again very happy that we get to celebrate yet another significant achievement, as Icon leaves the outfitting pier for the first time, and continues her journey through the Turku archipelago towards the sea."
Not only is Icon of the Seas a new ship, but it it's a new direction for what a cruise ship can offer families on a vacation.
The ship is packed with just about everything Royal Caribbean thinks families will want on their trip.
There's a water park, more pools than ever, lots of new dining choices, adult-only spaces, an entire neighborhood for kids and more superlatives than you can associate with a cruise ship.
What are sea trials?
Sea trials are tests of a cruise ship's navigational and technical systems, which are the final part of cruise ship construction prior to delivery.
Everything from the ship's propulsion, to navigation, to engines are tested before it can be ready to join the fleet.
Sea trials range in duration, sometimes one or two sessions is common.
The sea trials are conducted with a combination of Royal Caribbean crew members, as well as shipyard workers.