In:
The cruise ship restart process has seen plenty of policy changes along the way, and while many aspects have gotten more predictable, going on a cruise with kids that are not old enough to be vaccinated is one part of the experience that is a bit different.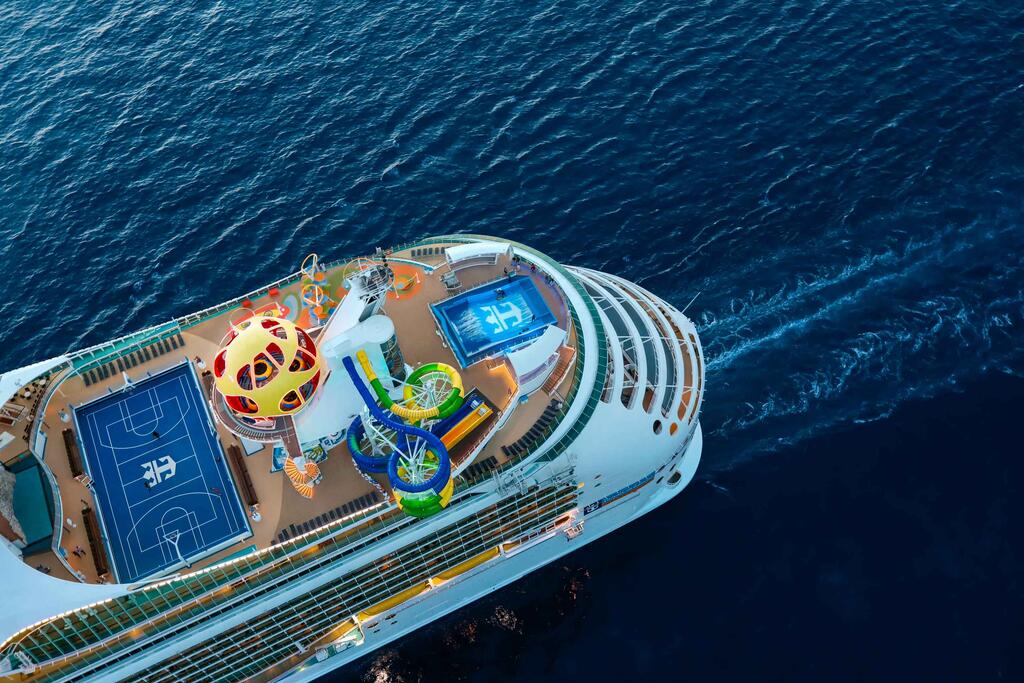 While I have been on quite a few cruises since Royal Caribbean restarted operations in June, my kids have mostly not been with me since school restarted very shortly after cruises did.
I took the kids on two sailings in early June, but that was before the Delta variant hit the United States hard, and I wanted to see what it was like to take unvaccinated kids on a cruise now.
To that point, we booked a 3-night cruise on Mariner of the Seas to see what the experience is like for vaccinated parents taking their unvaccinated kids onboard.
Pre-cruise testing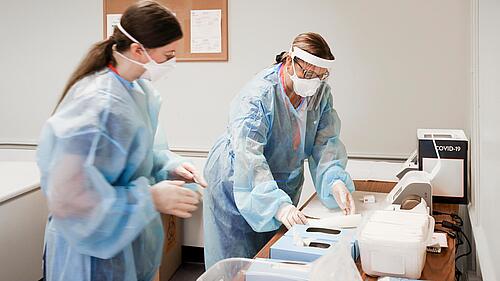 Luckily for us, the U.S. Centers for Disease Control and Prevention (CDC) eased the pre-cruise test protocols a few weeks before our cruise, which made things simpler.
Unvaccinated kids have up to 3 days before their cruise to get either a PCR or antigen test before their cruise. The only restrictions are the test cannot be done on embarkation day, and they cannot do the at-home test.
I scheduled my kids to get a complimentary test at CVS.  Using my recommendations for getting a pre-cruise Covid test, I booked an appointment exactly 13 days before I needed it and had no problem finding a CVS location less than 30 minutes away that would do an antigen test for them after school.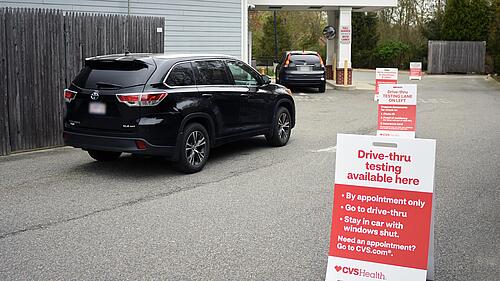 I've done many tests at CVS because it's complimentary and easy to schedule in advance, and this was no different. We were in and out of CVS in less than 15 minutes for both kids, and test results emailed back in less than hour.
If you're wondering, my wife and I did the at-home test with the Abbott BinaxNOW™ COVID-19 Ag Card Home Test and it was even easier than CVS.
Check-in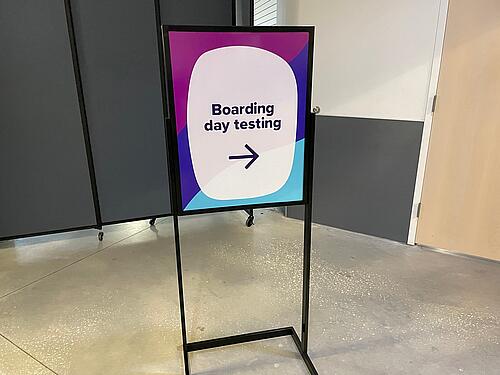 The biggest difference in protocols for going on a cruise with unvaccinated kids is the test required on embarkation day.
For vaccinated guests, the pre-cruise test is sufficient, but unvaccinated kids have to get an additional test at the cruise terminal on the first day of the cruise.
In the weeks leading up to your cruise, Royal Caribbean will email you with a way to register the kids for the test, which is complimentary.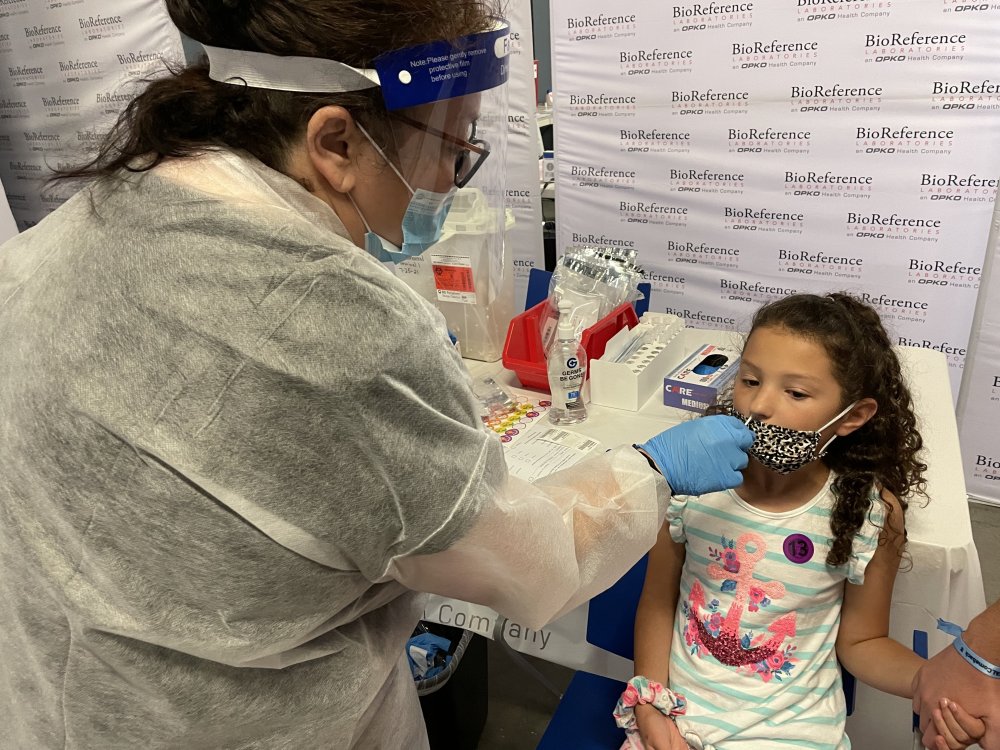 After walking into the terminal to do the pre-check-in and through security, families head into the luggage area to get their kids tested.
Just like CVS, the nurse checks you in and administers the test.  No "brain tickler" as we had feared, just shallow nose swab. 
After that, they instruct you to have a seat and wait for your results.  An estimate of 40 minutes is how long it should take to process.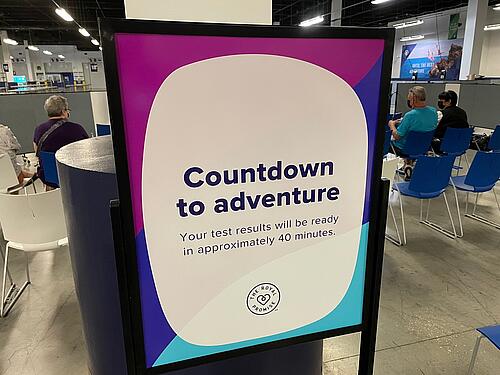 In our case, one of my kids' test came back almost exactly 40 minutes after we took the test, but my other daughter's test was invalid (which means they have to run the test again).  
We ended up waiting about 90 minutes in total while the test could be re-run again.
Even without the invalid test scenario, I don't know why anyone would want to have their test done at the terminal. It's a lot of wasted time that you could be onboard, and I would gladly prefer to get my test done on my own and be able to get onboard the ship faster on embarkation day.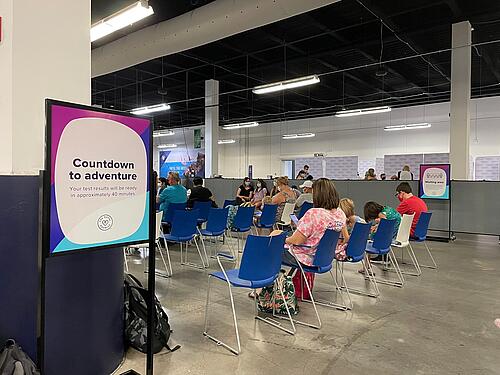 I understand that getting a test is a bit of a challenge, but with at-home tests or a little bit of foot work to get an appointment in advance, I would never advocate getting the test done at the terminal if you have a choice. The fear of missing out on that first day is just too much.
Masks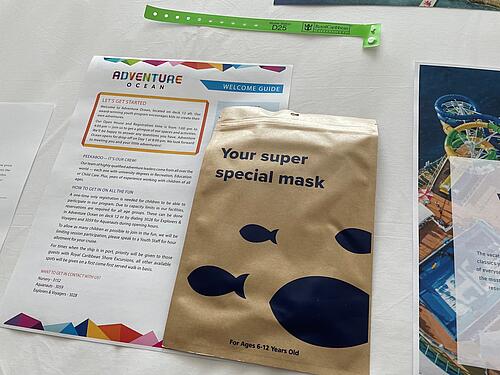 Vaccinated or not, you have to wear a mask while indoors and can remove the mask while outdoors, in your stateroom, or while dining.
Kids cannot go into the unvaccinated only areas of the ship, where masks can be removed, but these are almost all bars, lounges, or the casino.  These are areas of the ships my kids rarely hung out at pre-Covid.
The biggest difference I saw her was bingo was for vaccinated only, which was not the case on our Adventure of the Seas cruise in June. I took it as an omen to avoid spending money on bingo I likely would have lost, but it was one instance where the rule stopped our plans.
Dining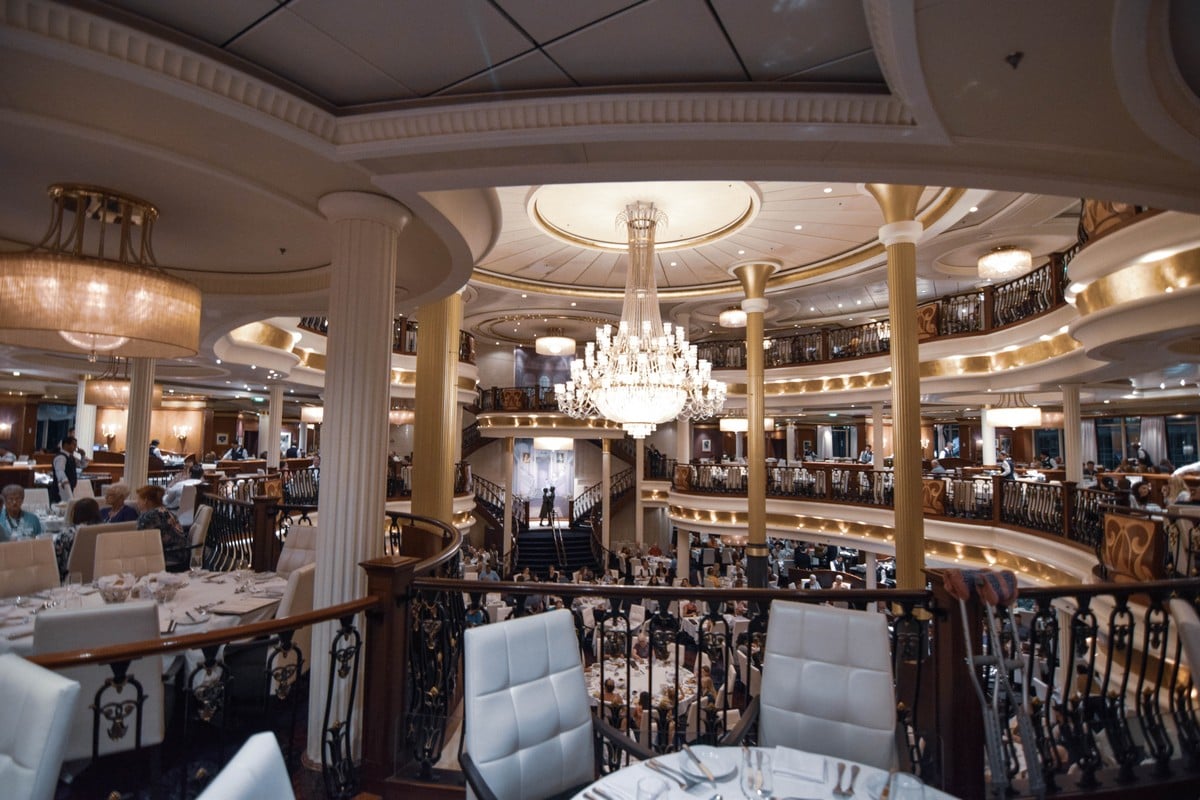 Another significant change for cruising with kids is there are certain venues you cannot go into, including dining.
Restaurants like Izumi and many bars are only for fully vaccinated guests.
My kids love Izumi, so unfortunately we had to forgo dining there.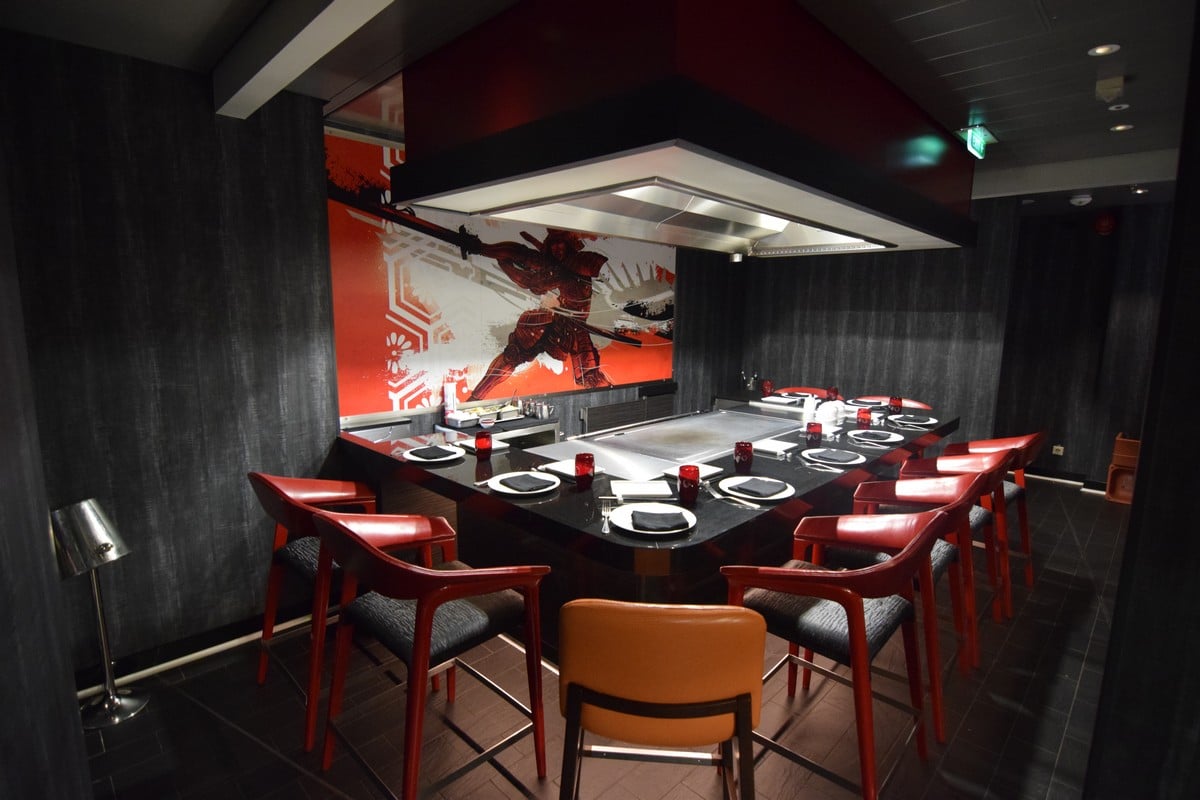 More problematic is the fact kids cannot walk through vaccinated only zones, which means kids cannot walk through Deck 4 of Mariner of the Seas because the casino and Schooner Bar are for vaccinated only. 
Luckily, kids can still dine at the other specialty restaurants onboard, and we had a nice meal at Jamie's Italian, Chops Grille, and the main dining room.
For the main dining room, deck 4 has areas for all parties (vaccinated and those with unvaccinated children.)  My Time Dining is not available to unvaccinated children, which is not a problem for us since we always do traditional dining.  Of course, that may be a problem if you prefer My Time Dining.
I think the biggest issue was simply not being able to dine at Izumi. I wish we could have taken them to Izumi, but understand the reasoning for that being vaccinated only as there is no way to socially distance at the hibachi tables.
Adventure Ocean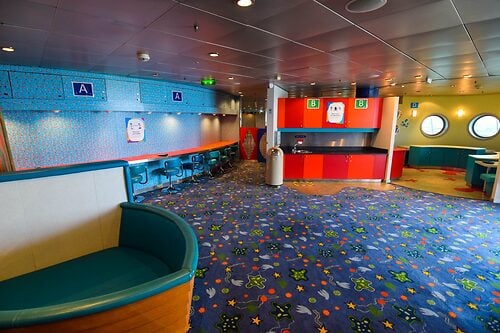 Our experience with Adventure Ocean was identical to our cruise in June on Adventure of the Seas.
Adventure Ocean operates on a limited capacity, and each family is only allowed to sign up for a certain amount of sessions on the first day of the cruise.
On this 3-night sailing, Voyagers (9-11 years old) were limited to one session sign up, whereas Explorers (6-8) were able to register two sessions.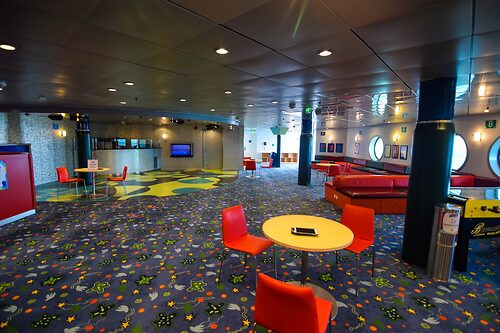 They allowed us to sign up for other sessions later on, and it was never an issue in our case to get our kids into Adventure Ocean while on Mariner.  We did encounter more demand for Adventure Ocean back in June, as more families opted to use the service back then.
My advice for anyone who wants to use Adventure Ocean is to register on the first day in the afternoon when they hold their open house, and book as many sessions/hours you can up front.  Then ask when more hours will become available to book and be sure to sign up at that time.
Shore excursions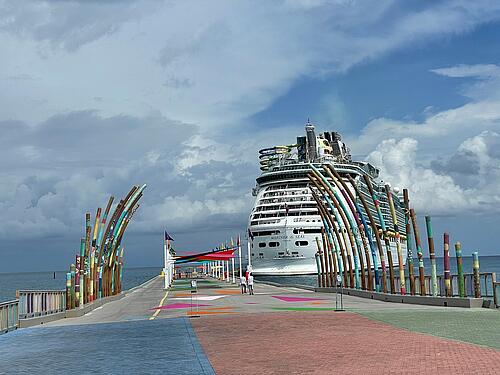 Another big hurdle for families is if you have unvaccinated kids, you can only get off the cruise ship if you have a Royal Caribbean shore excursion booked.
At Perfect Day at CocoCay, there are no restrictions because it is run by the cruise line. By far, visiting CocoCay is the easiest to plan day for families with kids.
Our only other port stop was Nassau, and we decided to stay onboard.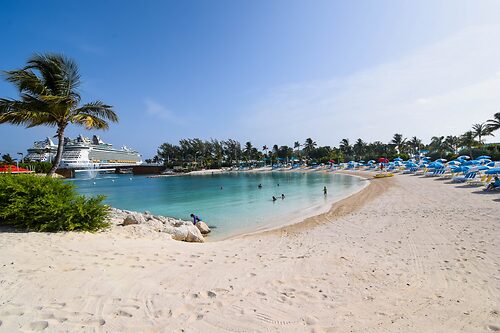 For our cruises coming up later this year with the kids, this restriction is particularly problematic and I foresee us leaving the kids in Adventure Ocean because if only the vaccinated people in your family wish to disembark, they can do so and tour on their own.
Depending on the port of call you visit and your kids' interests, there can be very limited options. On our Navigator of the Seas cruise in December, there are only three shore excursions to choose from in Puerto Vallarta.  Two of those three tours are for kids at least 12 years old.
While the shore excursion rule did not impact us for our 3-night cruise on Mariner of the Seas, it could prove to be a bigger problem on longer sailings.
Bottom line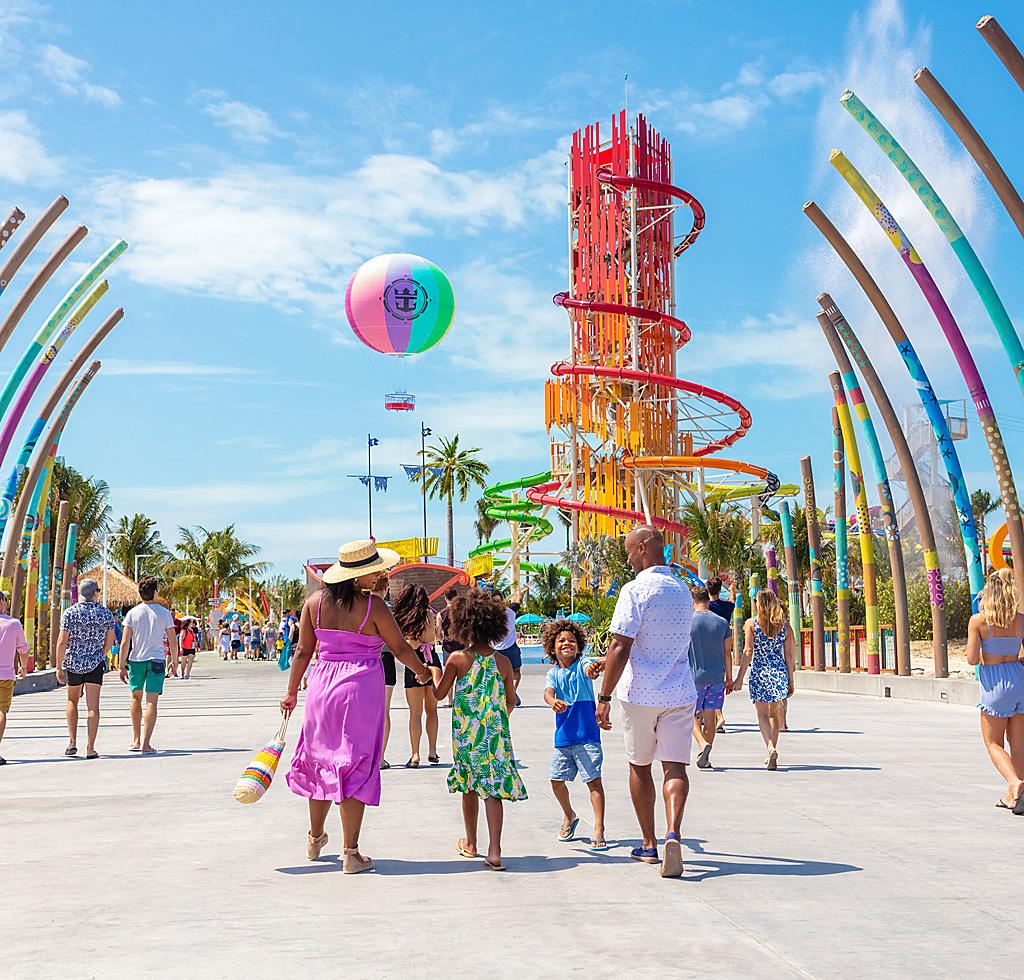 In short, cruising with my unvaccinated kids was still plenty fun, even with a few extra hurdles.
The embarkation day test was by far the worst issue we encountered, but even that was a fleeting issue.
I think the shore excursion limitation and the Adventure Ocean limited capacity have the potential to be problematic for some, depending on what you like to do and the itinerary you are on. I think some people will find this a major problem, while others may not mind at all.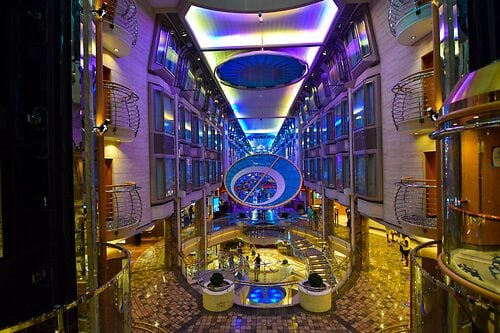 Overall, I still felt much safer taking my kids on a cruise than sending them to school.  My kids underwent two different covid tests on the cruise, and strict mask wearing rules were in place.  At school, there are multiple calls from the principal each week about some student or staff member that tested positive for Covid-19 with absolutely no changes to address that there.
As a parent, I greatly appreciated the "bubble" Royal Caribbean created for all passengers, and compared to other land vacation alternatives that have no testing and/or vaccine requirements, the cruise lines are doing an admirable job.