In:
Royal Caribbean recently approved the Abbott BinaxNow COVID-19 Ag Card Test for a pre-cruise test, and it got a lot of readers excited that they might have a new convenient option in the days leading up to their cruise.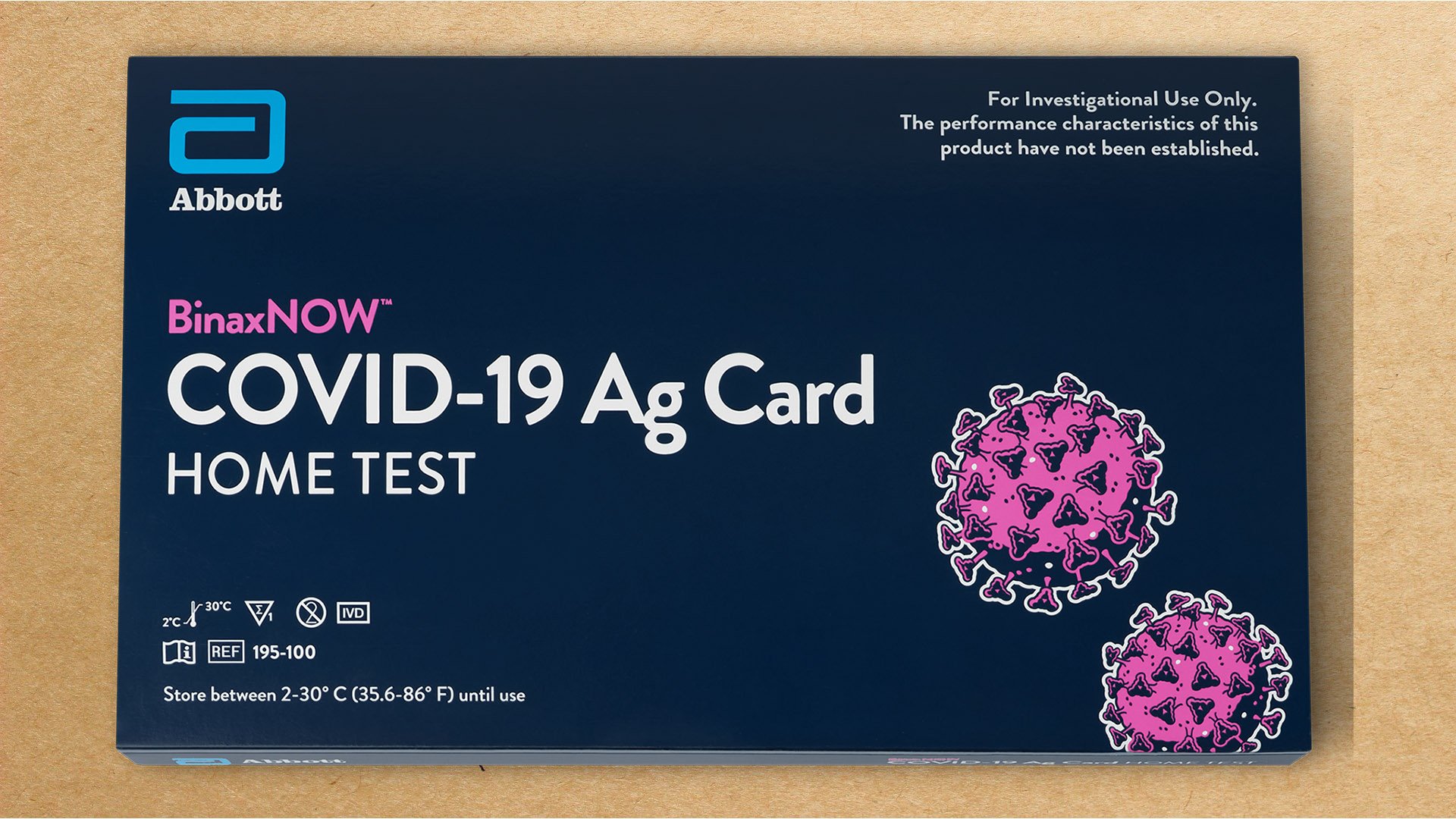 As you may be aware, Royal Caribbean requires all passengers to bring a negative Covid-19 test result to the cruise terminal, regardless of vaccination status. 
This test must be taken no more than two days prior to sailing and must be arranged by each guest at their own expense with an accredited test provider.
Depending on where you live and other factors, getting a test appointment is not a simple task, and being able to conduct a test at home is a convenient alternative to going to the pharmacy.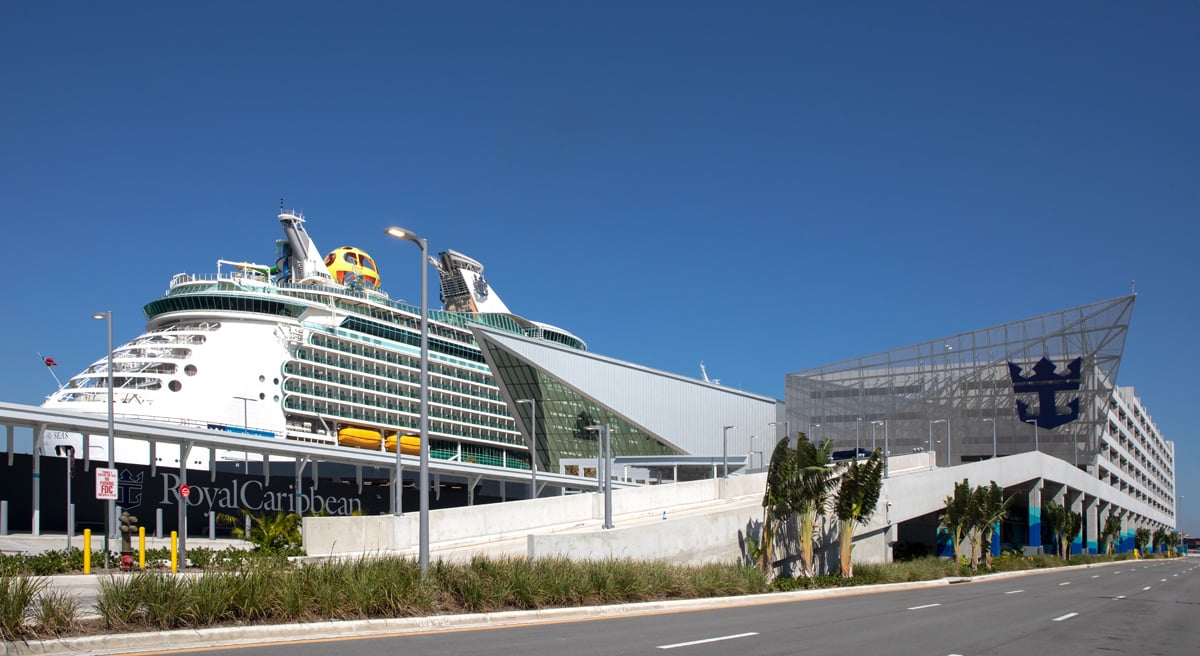 So how well do these tests work, and how long does it take? Many cruisers wanted to know, so I decided to try it out for myself and see.
Royal Caribbean accepts the Abbott BinaxNOW™ COVID-19 Ag Card Home Test because it is supervised and administered remotely via a video session. 
Royal Caribbean updated its policy to specify Abbott BinaxNow COVID-19 Ag Card Test is acceptable, while the Abbott BinaxNow COVID-19 Antigen Self Test if taken at home and not supervised by a medical professional is not accepted.

I reached out to the folks at eMed to get more information about their product, and they provided me with a pack of six home tests. eMed sells tests in six packs, which brings the price down to $25 per test.  
There is also an option to purchase the BinaxNOW™ Home Test from an eMed partner such as Walgreens (currently available in select Los Angeles, New Jersey and New York retailers) or Optum.
It is a good idea to have more than one test in case of an inconclusive test result, as well as to have additional test kits for other family members. You will need one test kit per person.
According to the company, the shelf life has been extended for the BinaxNOW™ Home Test by the FDA and it is remains useful for up to 12 months from the manufacturing date.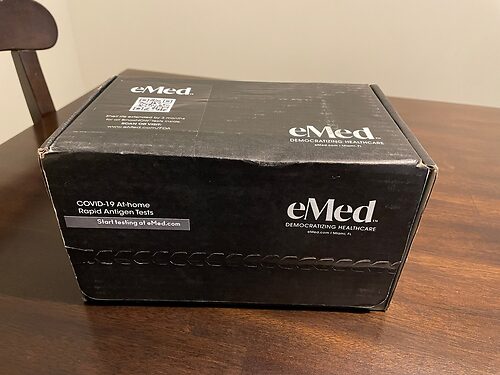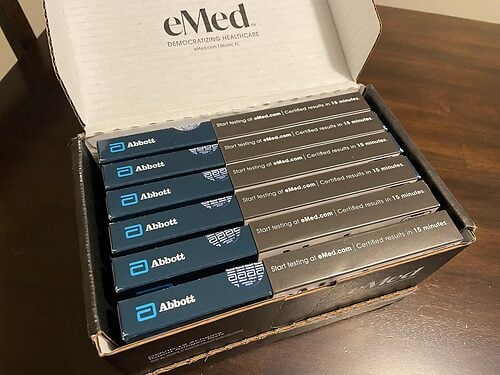 This particular at-home test requires a prescription, which can be obtained when you fill out the form online during the ordering process.
First and foremost, when you get the test, be very certain not to open the box until instructed to do so during the video call.
Once you are ready to take the test, you just sign up for an account on the emed.com website and click the link to start a test.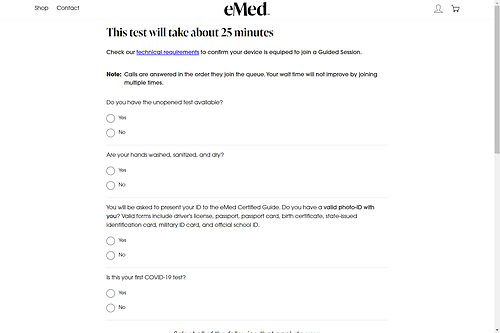 There were reports of massive waits to speak with someone to get the test done, but I waited perhaps 30 seconds before it was my turn for the test. In fact, I had to disconnect a few times because of an issue with my computer's webcam, and was able to jump right back in immediately each time.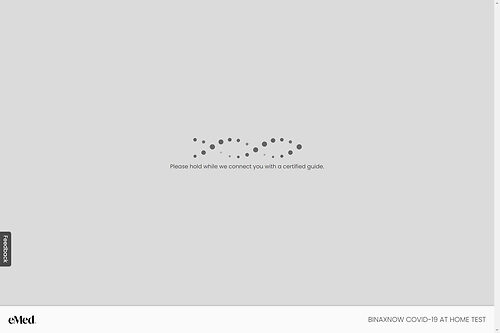 My advice is to do the test on a phone, or a computer with an attached webcam, so that you can easily move the camera around while seeing what is on the screen.  During the test, the proctor will ask you to show them yourself, identification, and the test itself.  Often, they need to see you doing whatever it is you are being directed to do, so being able to easily move the camera is important.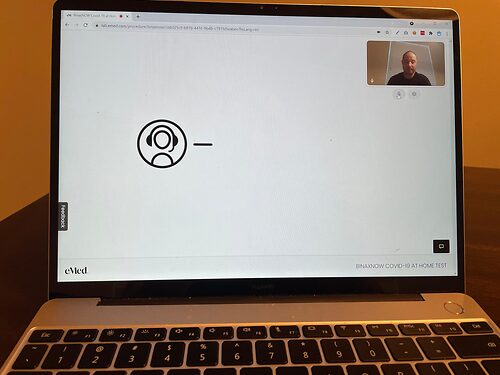 After verifying the test is intact, you will be directed to add a few drops of the test solution to the test card and then swab your nose.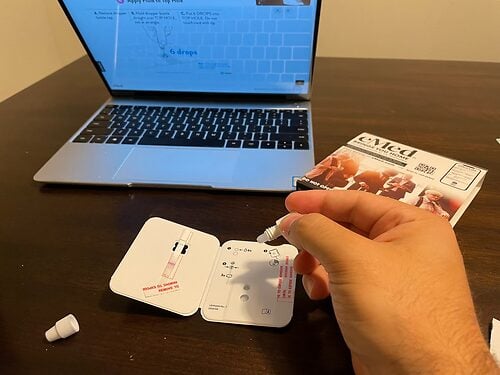 You will be directed to swab both nostrils five times. The swab needs to only go up about 1/2 to 3/4 of an inch, so no "brain tickler" tests required.  I felt no discomfort.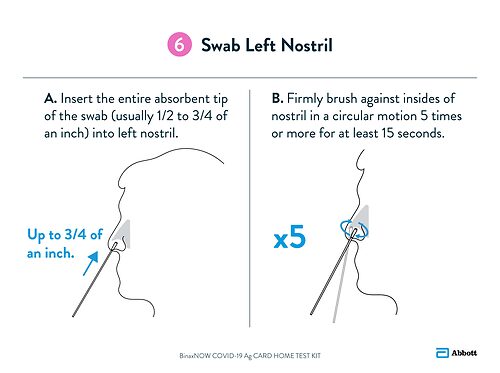 After you swab both nostrils, you place the swab into the test card and wait 15 minutes for the results.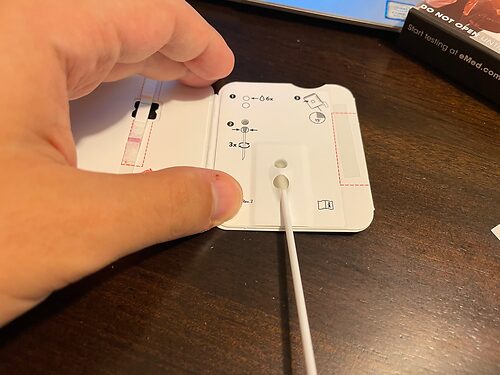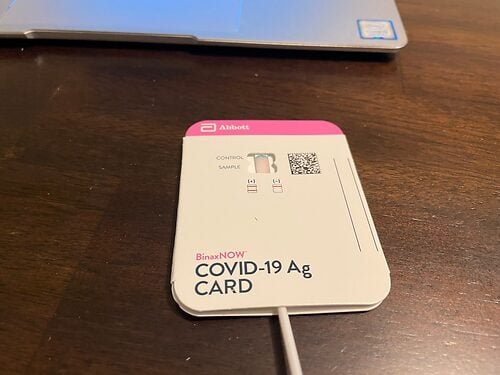 The test card has a spot for two lines.  One line means you are negative, two lines means you are positive.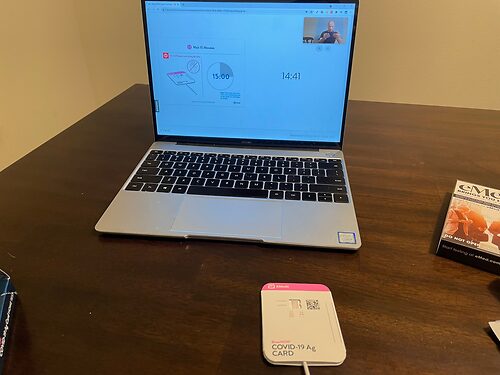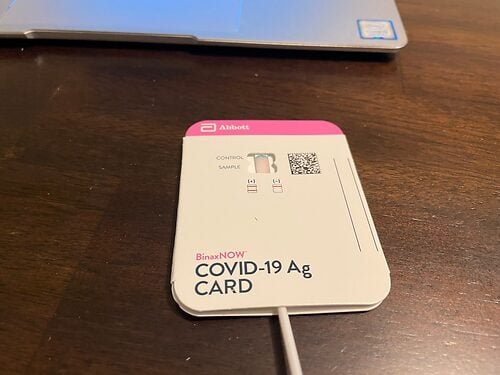 After 15 minutes, you and the proctor look over the results and confirm the outcome.  
Results are available instantly email, as well as through the NAVICA app. There is also a QR code provided to be shared via text, email and other methods.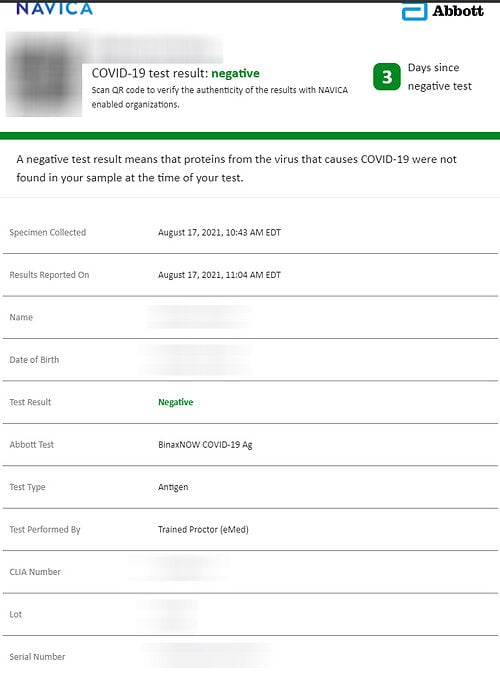 The test can be used on children as young as four years old when samples are collected by an adult and for all people aged 15 years or older.
Having done an antigen test at a local pharmacy and now at home, the experience is pretty much the same. At CVS, the nurse had me swab my nose as well, so it is fundamentally the same process.
Without a doubt, the home test is extremely convenient, and the fact you can buy a few to have on hand for future cruises or for any potential exposure concerns in your everyday life is a really nice option.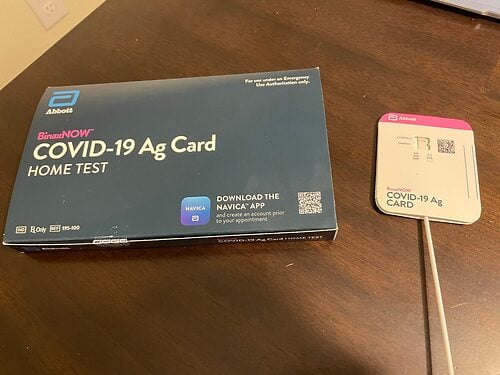 Moreover, you could take the test much closer to your sail date. This is helpful for someone who is flying to their destination and wants to take the test the day before they sail.