In:
A Royal Caribbean cruise is a fantastic family vacation, even if your family consists of babies or toddlers.  
Assuming your infant is old enough legally to cruise (6 months old from North America, 12 months for international and repositioning cruises), taking your toddlers on a Royal Caribbean cruise is a great idea.  
Despite some folks advocating to. "wait for your kids to be old enough to remember the cruise", there are many good reasons to take a little one on a Royal Caribbean cruise.
5. Royal Babies & Tots Nursery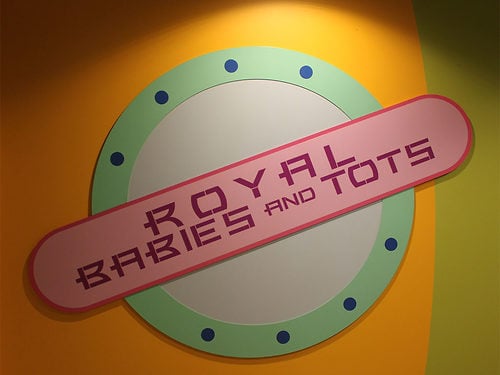 A parent's best friend is the Royal Babies & Tots Nursery, which is a facility created just for children up to 36 months old.
The nursery allows parents to drop their infants and toddlers off in a supervised environment, where the kids can watch TV, play with other children, explore and nap.   
The nursery will offer parents a drop-off option in the daytime and evening, while always maintaining an optimum staff-to-child ratio.
For a modest fee per hour ($8 at the time of this blog post), parents can reserve time for their kids here to give parents some time alone to enjoy what Royal Caribbean offers or explore a port.
The nursery staff are trained child care professionals and they will make sure your child is taken care of in the time they are there.  Parents also get a special mobile phone to use on the ship in case the nursery needs to call them or if the parents want to call and check in on things.
The Royal Babies & Tots Nursery is available on select Royal Caribbean ships
4. In-room babysitting
If you are looking for more personalized child care or perhaps are sailing on a Royal Caribbean ship that does not have a nursery, then the in-room babysitting program is for you.
The program is simple, go to Guest Services during your cruise and ask about availability for a babysitter.  Guest Services will ask various qualified crew members if they are available to babysit and if there is a match, the crew member will meet you at your stateroom to watch the kids.
Royal Caribbean charges $19 per hour (at the time of this blog post) to watch children in a stateroom and what is great about in-room babysitting is it allows the kids to remain in their comfort zone and sleep or nap in their own beds.
Just like the nursery, in-room babysitting allows parents time to enjoy dinner, a show or a night out on the ship alone.  
3. Babies 2 Go!
Any parent knows a great deal of the bulk with traveling anywhere with a toddler is all the supplies you need.  Diapers, baby food and wipes are just a few of the things you will typically need when you travel.
Royal Caribbean offers parents the Babies 2 Go! program, where parents can pre-purchase Huggies diapers, wipes and cream, and Gerber organic baby food that will be delivered straight to your stateroom when you arrive on the cruise and even during your cruise.
This gives parents piece of mind for lessening the amount of stuff to pack, especially if you are flying to your cruise port and are limited by how much you can pack due to airline restrictions.
You can purchase the packages by calling (800) 722-5443 in the U.S. or Canada.
2. Baby splash zone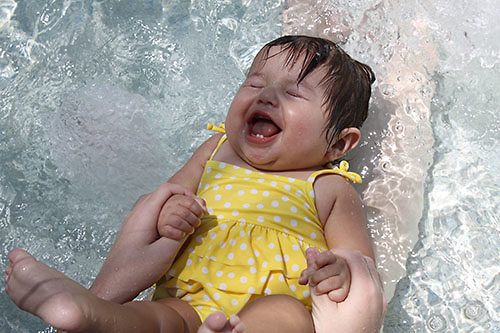 On select Royal Caribbean ships, guests will find a special pool just for little ones that are still wearing diapers.
The baby pool is an ankle deep pool, where infants and toddlers can crawl around and splash to their heart's content.  
Parents can sit on the pool's edge or with their child in the pool as the kids enjoy cooling off, just like the big kids.
1. Memories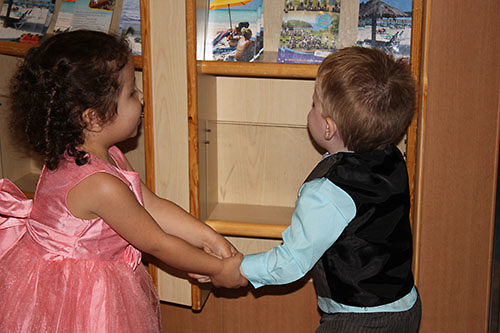 If you ask me, the best reason to bring your baby on a Royal Caribbean cruise is for the memories you will make. Just because they are young does not mean they cannot have a great time onboard the ship or in the ports of call you will visit.
The portrait sessions in the evening are among the best opportunities to get professional photos of your kids dressed up.  Moreover, these portrait sessions can give you momentos from an early age that you will look back on fondly for many years.
In addition, there are intangible benefits to bringing a baby with you on a Royal Caribbean cruise, such as meeting their favorite DreamWorks characters, or their first visit to the beach and ocean.   Perhaps it's a ride on the carousel or enjoying the parade on the Royal Promenade. 
Your child may not remember every moment of the cruise, but bringing them on a Royal Caribbean cruise is a positive experience for families and one of the best ways to spend together on a vacation.
Have you brought a young one on a Royal Caribbean cruise? Share your experience in the comments!