In:
Royal Caribbean is as competitive in the cruise industry as any line, and part of vying for market share is occasionally "throwing shade" from time to time.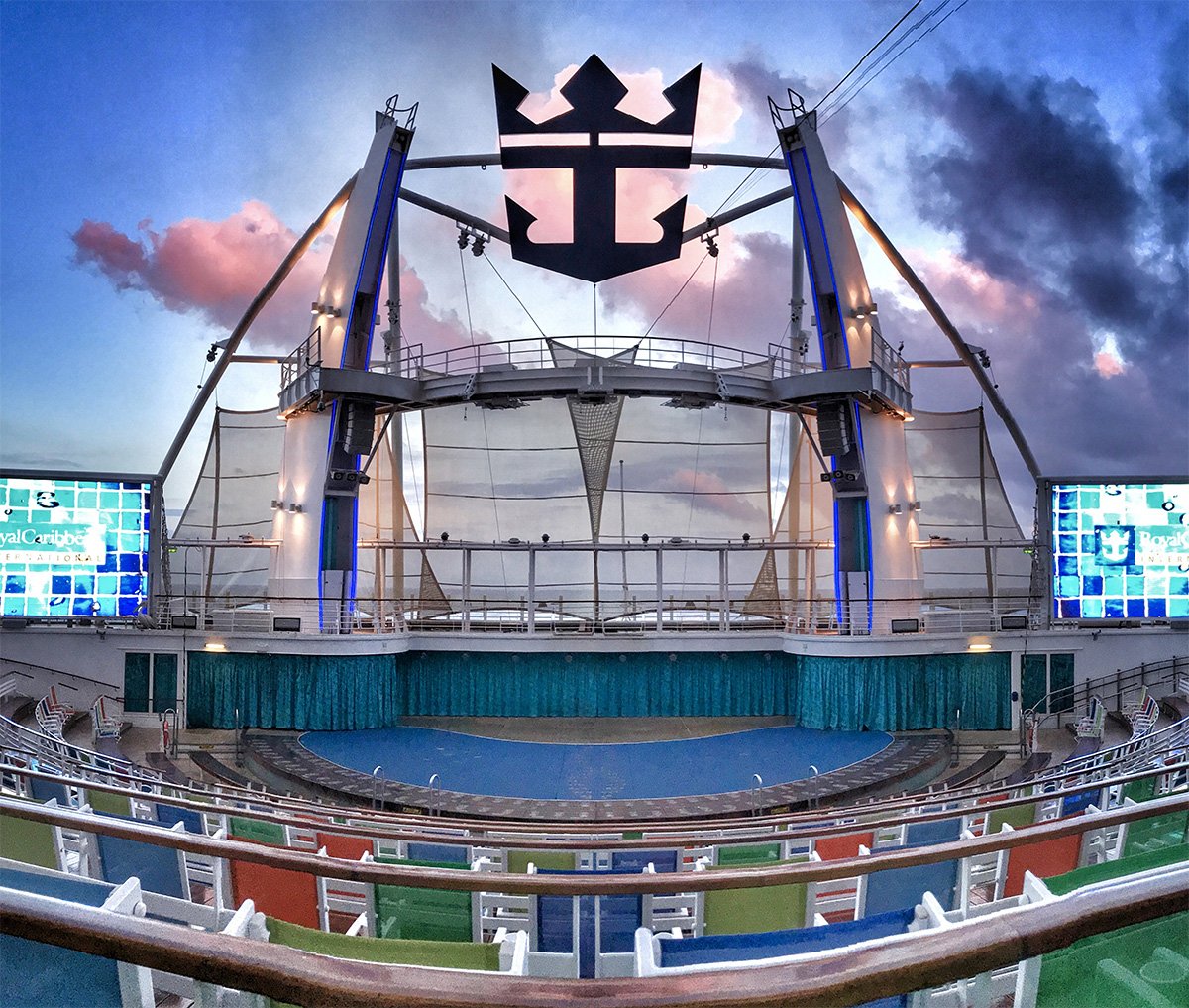 Like all companies that compete for money, customers, and notoriety, cruise lines play a game every day of trying to outdo other lines in nearly all aspects of operations. From new ships, to attractions onboard, to partnerships, there is no shortage of innovative change among the lines.
Sometimes, this game of one upmanship can get a little spicy, with public jabs at other lines, or simple bragging.  For consumers, it is as intriguing as it is fun to watch it all go down.
Over the years, there have been a few memorable times Royal Caribbean has gone off script a little bit and done or said something about other lines that left us with a smirk on our faces.
Here are the top five memorable times Royal Caribbean did or said something about another cruise line that got attention.
America's Cruise Line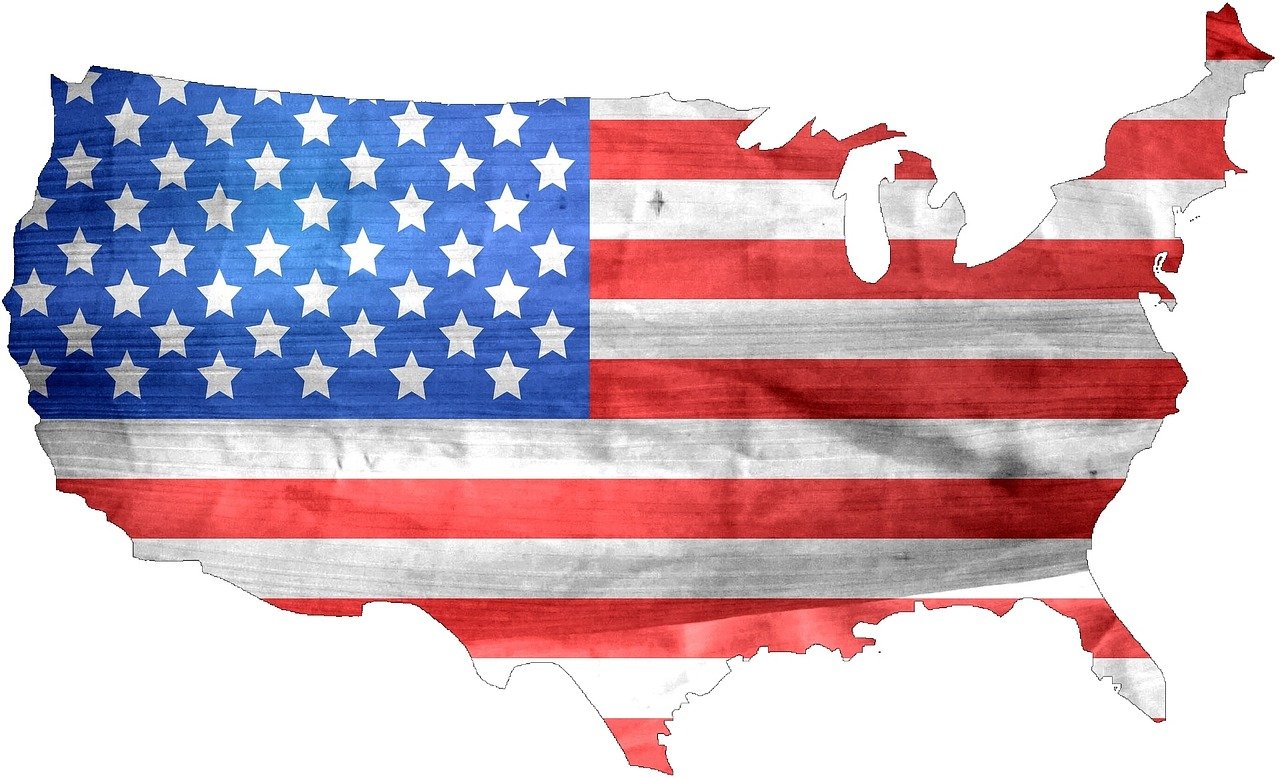 The impetus for this post came just a few weeks ago when Royal Caribbean trademarked the phrases, "America's Cruise Line" and "America's Favorite Cruise Line".
These new filings for a trademark may not really mean much on the surface other than a new marketing plan, until you understand the timing of these trademarks.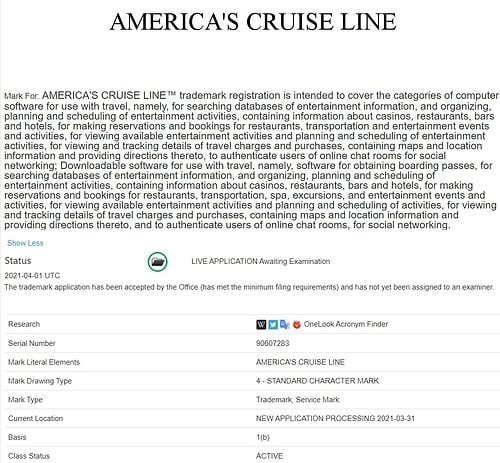 The week prior, Carnival Cruise Line CEO Christine Duffy said in a video, "I've always said Carnival Cruise Line is America's cruise line."
A few days later, Royal Caribbean trademarked the phrase.  Hard to imagine that is not a coincidence.
Who's #1?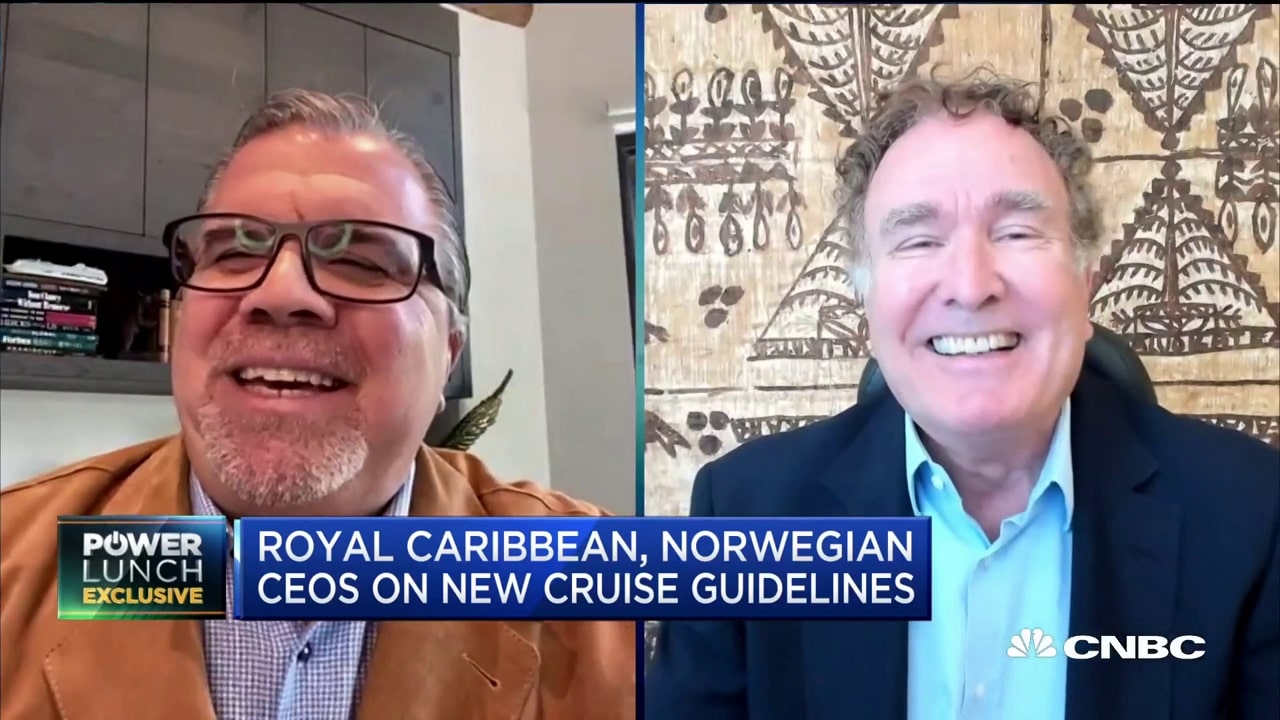 Royal Caribbean Group and Norwegian Cruise Line Holdings teamed up recently to form an independent panel of health experts that will guide cruise lines in restart plans with a bevy of new protocols.
This is an example of two cruise lines working together towards a common cause, but the CEO's could not help having a little fun at each other's expenses, with Royal Caribbean having the last word.
In a television interview in September 2020 with both Richard Fain and Frank Del Rio, the host attempted to compliment Royal Caribbean and Norwegian Cruise Line as the industry leaders of cruising, by comparing the two cruise lines to the #1 and #2 soft drink manufacturers, Coca-Cola and Pepsi.
While being complimented as the top two cruise lines is a pleasant honor, it is well known how much more dominant Coke is over Pepsi, and Mr. Del Rio couldn't help but quickly say that NCL was the Coke of the two.
Mr. Fain, equally feeling his cruise line was worthy of the top honor, quickly retorted back "In your dreams, Frank! In your dreams."
Being the fastest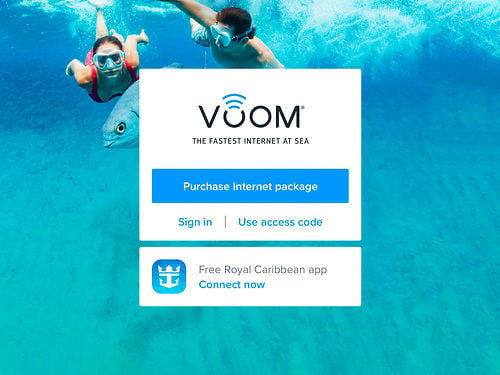 It should be clear that cruise lines love to compete in pretty much everything, including internet speeds.
When Princess Cruises rolled out their MedallionNet internet access, they claimed it was the best wifi at sea.
During a question and answer session, a cruise fan asked Royal Caribbean International CEO Michael Bayley if Royal Caribbean would improve their onboard internet speeds to match.
Mr. Bayley dismissed the claim, "It was the fastest internat at sea, it is the fastest internet at sea, and it's going to be the fastest internet at sea."
"People can claim things, but we have got the fastest internet at sea."
Towel animals welcome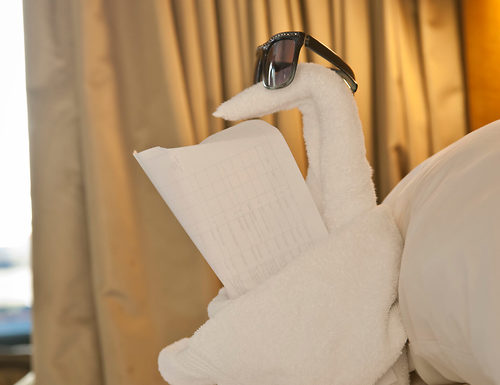 Back in April 2019, Norwegian Cruise Line made headlines when they announced they would no longer automatically create towel animals for all of its passengers on some of its ships.
The rationale was to reduce laundry load on its ships, which would help the environment.
The conservation effort was nice, but many cruise fans quickly pushed back on the decision because of the long standing tradition of having a towel animal waiting in their cabin.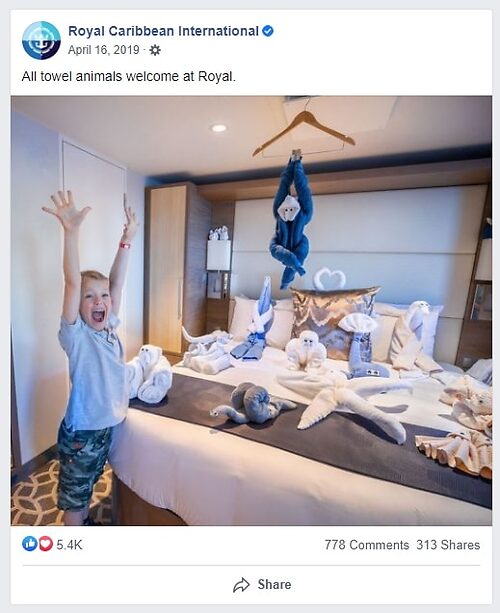 A few days later, Royal Caribbean's social media team posted, "All towel animals welcome at Royal."
Boaty McBoatface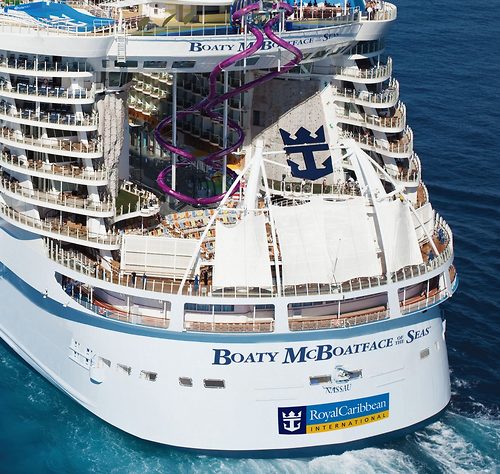 A British government agency held a competition in 2016 to name a new polar research ship, and the internet responded with the most ridiculous name it could come up with: R.R.S. Boaty McBoatface.
The man who came up with the name is James Hand, a public relations professional and former BBC employee.
Royal Caribbean saw all of this and decided to jump in and call the internet's bluff, by inviting Mr. Hand to help Royal Caribbean develop the name for a future ship.
"The people of the United Kingdom know the name of a great ship when they see it," said Michael Bayley, President and CEO, Royal Caribbean International. "Like the rest of the world, we fell in love with the name Boaty McBoatface when we heard it, and we knew immediately that Royal Caribbean could use James Hand's talent to name our next ship."
Of course, this was all done on April 1st.
Bonus: trolling back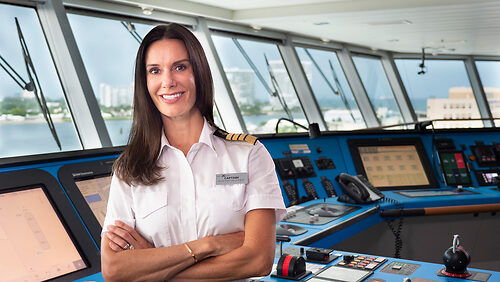 These are example of Royal Caribbean doing or saying something, but there was a great example of responding to a troll that I just could not leave out.
Celebrity Cruises (sister company to Royal Caribbean International) has a well-known female Captain, Kate McCue, who has no patience for trolls.
In late 2020, Captain McCue read a sexist comment attack towards her on TikTok, which said, "How can you be a captain? Your [sic] only a woman."
Captain McCue responded to the comment with her own snark, "Normally, when I'm scrolling through comments and I see something like this, I totally ignore it and move on with my life."
"But I think it's about high time that I address this, because it's 2020, and in this day and age, I'm shocked …that someone still doesn't know the difference between you're and your."
"So just a quick reference: You're — as in 'you are' — like, 'you are sexist.' Your is something possessive, it belongs to you, like 'your ignorance'. But don't worry. I'm here for you. If you need any more clarification, you can find me here, in my captain's chair."