In:
Royal Caribbean has "invited" James Hand, the man who recently entered a contest in the UK to name a ship Boaty McBoatface, to "help" Royal Caribbean name its next cruise ship.
Coincidently posted on April 1, Royal Caribbean  knows that James Hand has forever altered the business of naming ships, and perhaps could make a career out of it. Therefore, Royal Caribbean is thrilled to extend James Hand an offer to bring his talents on deck, and help Royal Caribbean develop the name for a future ship.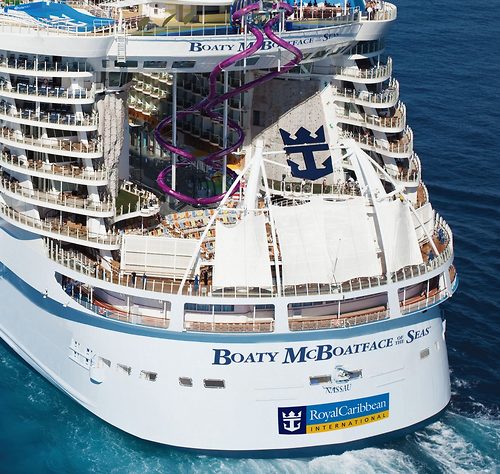 With five ships debuting in the next three years, Hand's clever copywriting skills will surely be put to good use.
"The people of the United Kingdom know the name of a great ship when they see it," said Michael Bayley, President and CEO, Royal Caribbean International. "Like the rest of the world, we fell in love with the name Boaty McBoatface when we heard it, and we knew immediately that Royal Caribbean could use James Hand's talent to name our next ship."
As the first step, Royal Caribbean is inviting James Hand to sail on its newest and biggest ship, Harmony of the Seas, when she launches in Southampton, UK this May. Hand will meet with the cruise line's very own ship naming experts to discuss potential names for a forthcoming ship.
"If James accepts our offer, who knows, perhaps he could name all our future ships," added Bayley. "James Hand, Chief Naming Officer, Royal Caribbean International. It has a nice ring to it."