In:
Royal Caribbean has filed to trademark three new cruise ship names this week, with two of them not associated with any ship yet.
On January 21, 2017, Royal Caribbean filed trademark applications with the United States Patent and Trademark Office for the following names:
Symphony of the Seas
Sunrise of the Seas
Valhalla of the Seas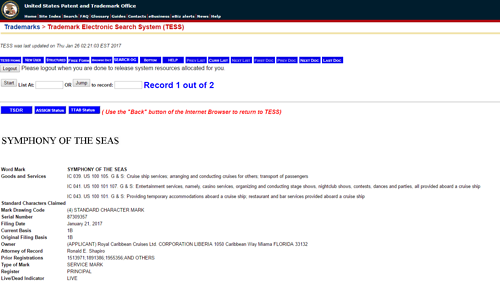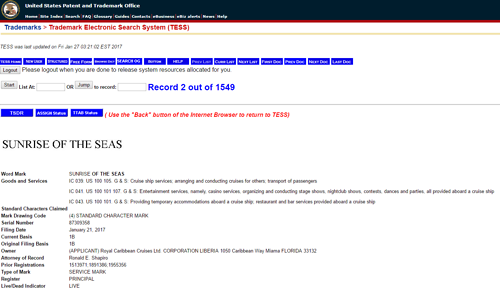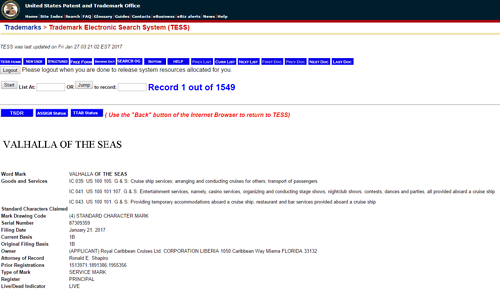 We reported on Royal Caribbean registering Symphony of the Seas, which is rumored to be the name of its fourth Oasis class ship, but the other two names are yet to be tied to any rumors. 
There are currently six Royal Caribbean ships on order, with two of them tied to rumors of what its name will be (Symphony of the Seas and Icon of the Seas). That leaves four ships without any indication what they might be called. Royal Caribbean has not officially announced the name for any of these ships yet.