In:
More Royal Caribbean crew members are getting vaccinated so they can get back to work onboard.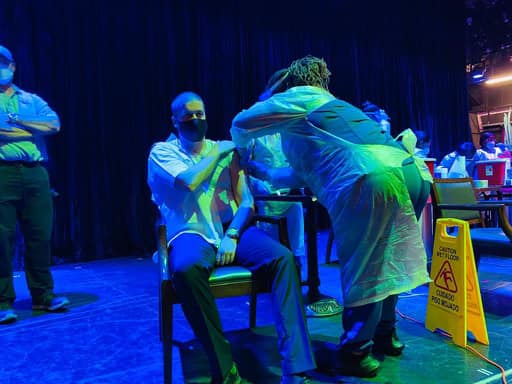 Already two Royal Caribbean cruise ships have made stops in Miami to get some of their crew members Covid-19 vaccine shots, and two more are scheduled for today.
Royal Caribbean International President and CEO Michael Bayley shared photos of crew members stopping in for the vaccine.
So far, Explorer of the Seas and Liberty of the Seas have had some crew members get the vaccine, along with Celebrity Equinox.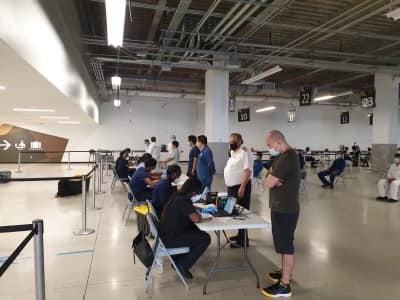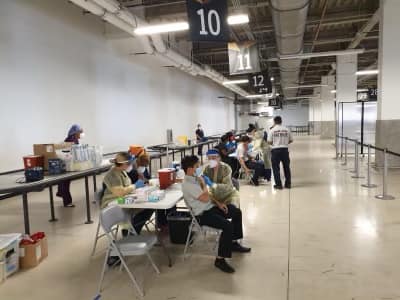 Mr. Bayley posted on Facebook the importance of getting crew ready so cruises can begin again soon, "It is going to be extremely important our crew are vaccinated."
"We are working to help make this possible and have been assured vaccine availability will significantly improve in the coming weeks and months globally."
"I encourage all crew to get vaccinated at home if possible and to be guided by their national health authority."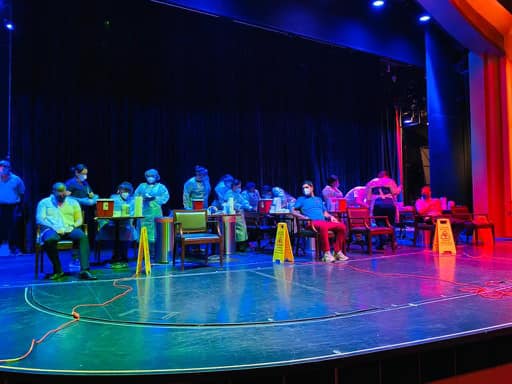 Photos shared by Michael Bayley
He even said that letters of employment "will be coming soon. Crewing is starting up".
Miami is one of at least three ports now welcoming cruise ships in so that its crew members can get vaccinated.
It was speculated, but never confirmed, that Odyssey of the Seas began getting its crew members vaccinated during a brief stop in Israel two weeks ago.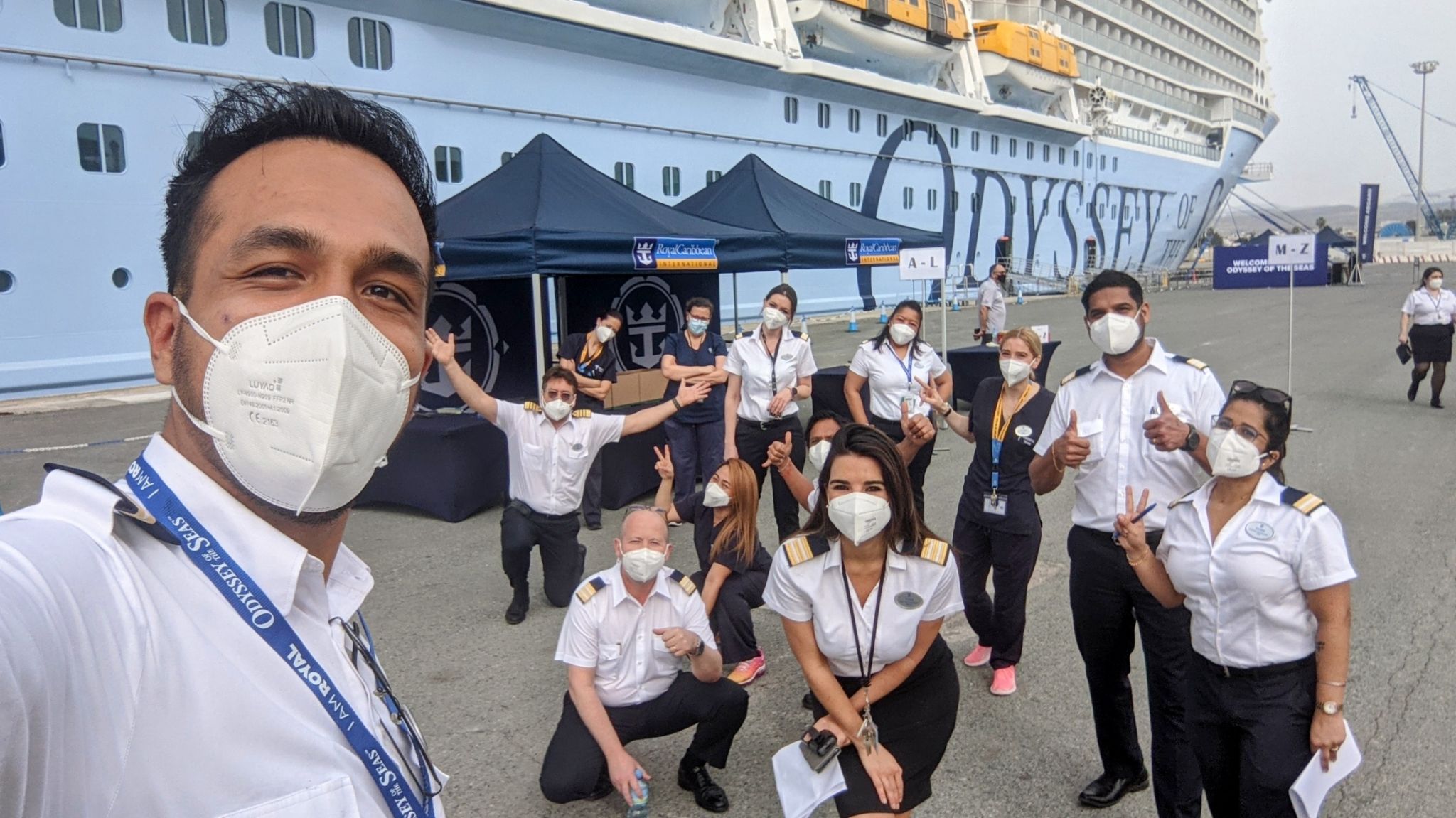 Photo by Omar Israel G S, Human Resources Specialist
Florida Governor Ron DeSantis and Surgeon General Dr. Scott Rivkees approved an expansion to vaccine eligibility in Florida to include individuals who are in the state for purpose of providing good or services for the benefit of residents and visitors of Florida.
Not only does Royal Caribbean need to vaccinate crew members, but it needs to get more of them back onboard before any cruises can begin.
Mr. Bayley told one crew member on Facebook that Pfizer is the vaccine being distributed to crew.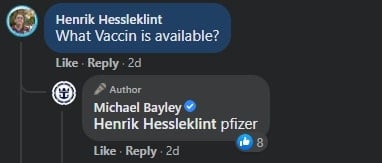 Currently, most ships are running at minimal staffing levels in order to keep costs low while there are no cruises, but more crew members need to be brought back (and subsequently vaccinated) for a ship to truly be ready for cruises again.
Royal Caribbean said in February 2021 that it would staff its ships with vaccinated crew, and Mr. Bayley's comments encourage crew to get vaccinated at home if possible to speed up that process.
In addition, cruise ships can restart faster if at least 98% of the crew members are vaccinated, along with 95% of passengers.