In:
Members of the House of Representatives have introduced their own bill to get cruise ships sailing again.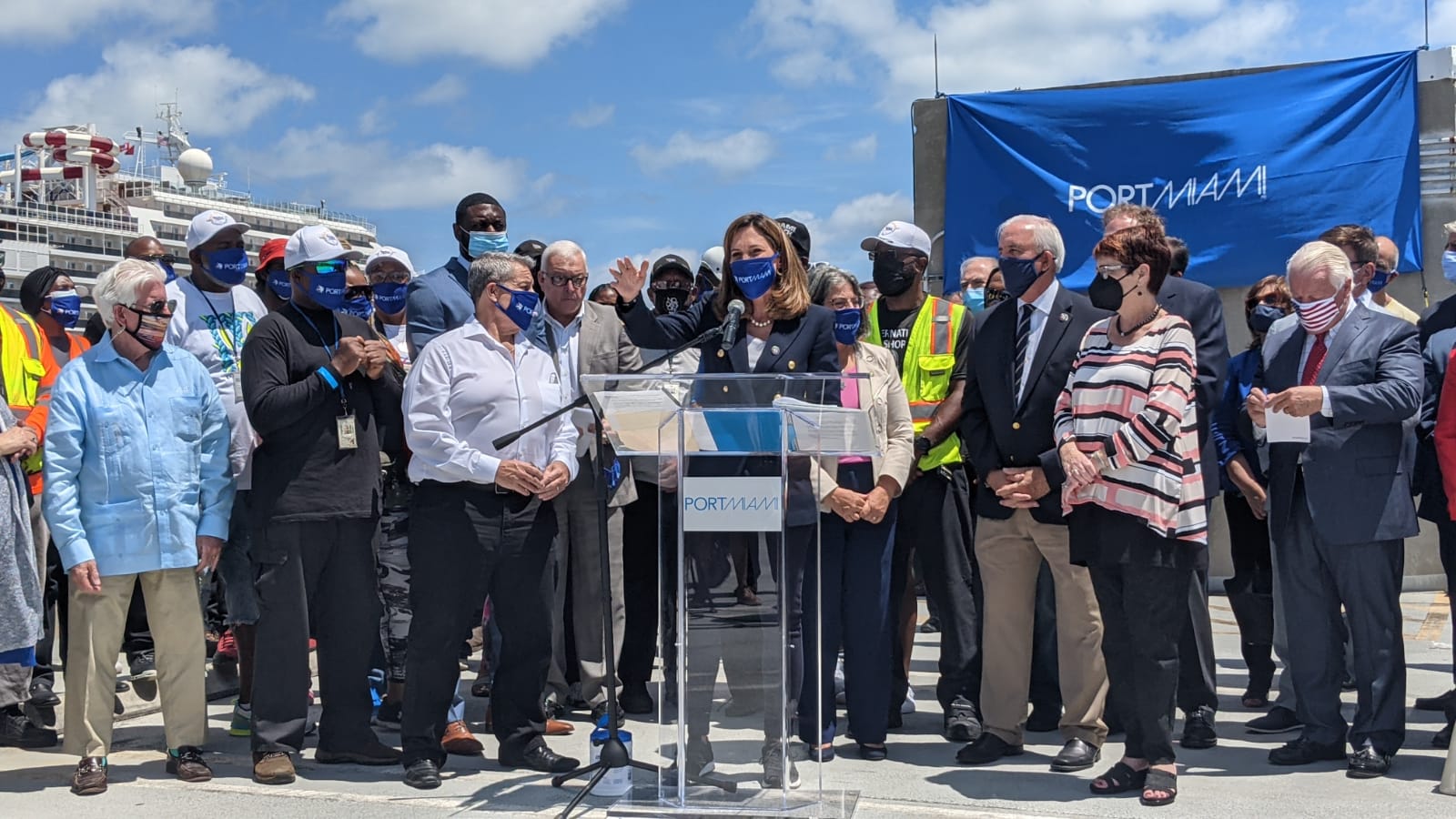 Coinciding with a similar bill in the United States Senate, Representative Maria Elvira Salazar (R-FL) introduced H.R.2554, which would allow cruise ships to sail again and circumvent the U.S. Centers for Disease Control (CDC) Framework for Conditional Sail Order (CSO).
The text of the bill is not yet available, but it is co-sponsored by 14 members of congress:
Rep. Young, Don [R-AK-At Large]
Rep. Weber, Randy K., Sr. [R-TX-14]
Rep. Mace, Nancy [R-SC-1]
Rep. Gimenez, Carlos A. [R-FL-26]
Rep. Diaz-Balart, Mario [R-FL-25]
Rep. Bilirakis, Gus M. [R-FL-12]
Resident Commissioner Gonzalez-Colon, Jenniffer [R-PR-At Large]
Rep. Steube, W. Gregory [R-FL-17]
Rep. Carl, Jerry L. [R-AL-1]
Rep. Posey, Bill [R-FL-8]
Rep. Mast, Brian J. [R-FL-18]
Rep. Malliotakis, Nicole [R-NY-11]
Rep. Lesko, Debbie [R-AZ-8]
Rep. Franklin, C. Scott [R-FL-15]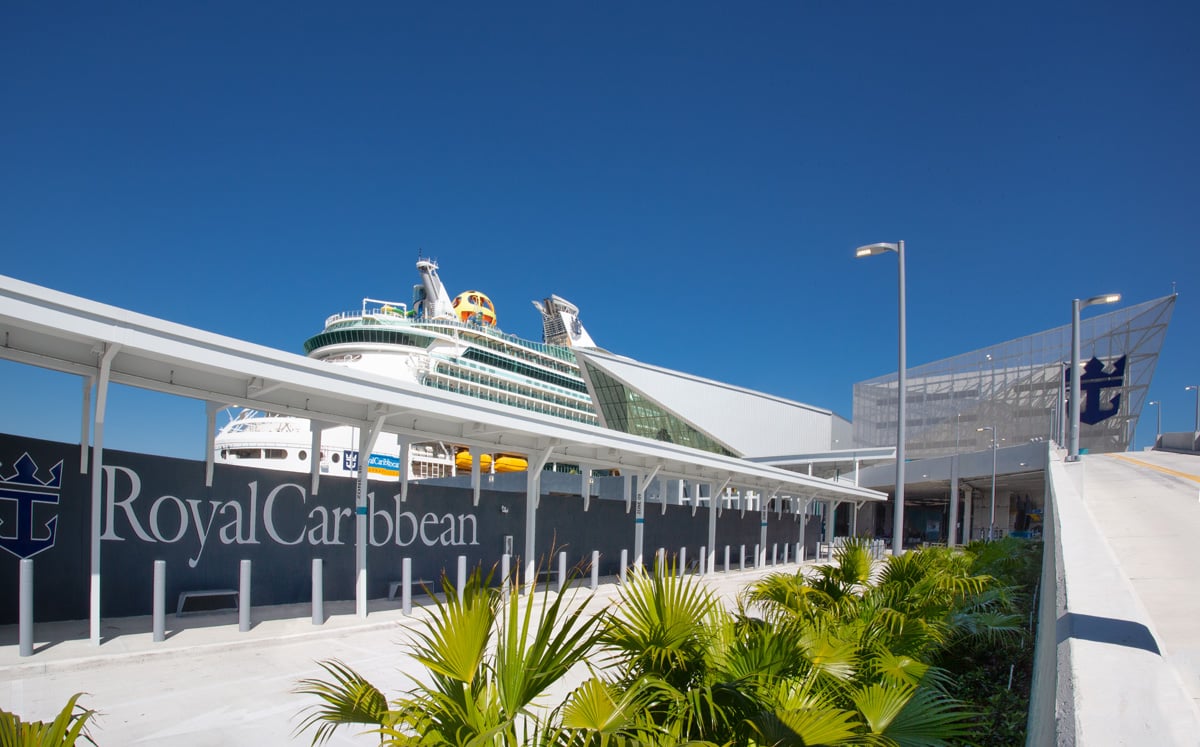 The bill mirrors another bill introduced in the Senate by Senator Dan Sullivan (R-AK), Senator Rick Scott (R-FL), and Senator Marco Rubio (R-FL) last week.
Salazar represents Florida's 27th Congressional district, which includes PortMiami.
Rep. Salazar believes the suspension of cruise ships has cost the the U.S. economy too much money, "The suspension in U.S. cruise departures has resulted in the loss of $5.64 billion to the State of Florida's economy, the loss of 91,450 jobs, and the loss of $4.44 billion in wages. The ripple effects of these devastating losses are being felt across the nation."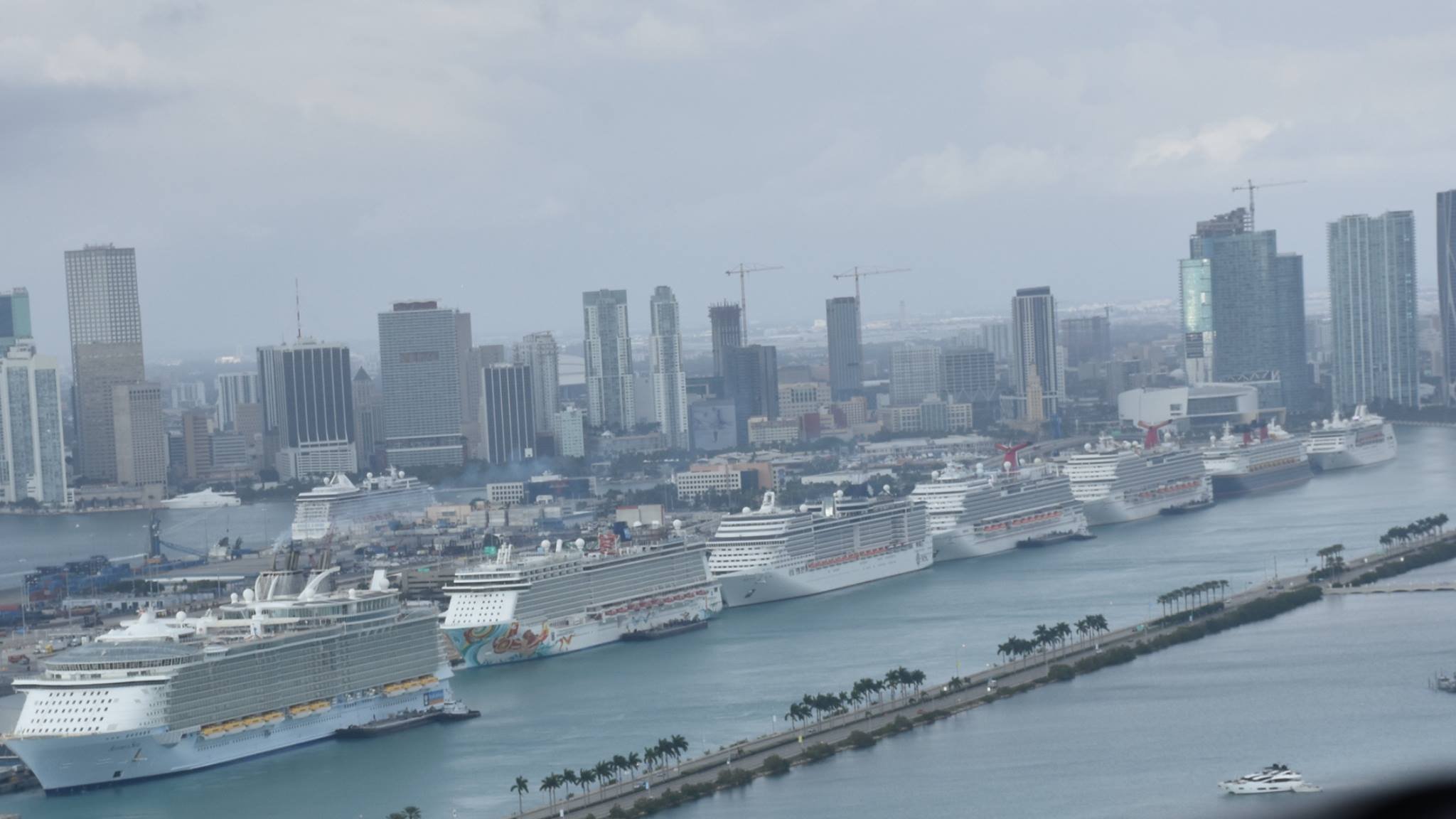 If passed, the CRUISE Act would have four major tenants.
Requires the CDC to issue recommendations for how to mitigate the risks of COVID-19 to passengers and crew onboard cruise ships.
Establishes an interagency "Working Group" that will develop recommendations to facilitate the resumption of passenger cruise ship operations in the United States. The recommendations will facilitate the resumption of passenger cruise ship operations in the United States no later than July 1, 2021.   
No later than July 1, 2021, the CDC must revoke the order entitled "Framework for Conditional Sailing and Initial Phase COVID-19 Testing Requirements for Protection of Crew."
Ensures that HHS and CDC retain all appropriate authorities to make and enforce regulations necessary to prevent the introduction, transmission, or spread of communicable diseases on any individual cruise ship.
Last week, she walked to to the CDC and met with the Deputy Director of the CDC to work on a way for cruise ships to sail again.
I walked over to the @CDCgov myself and met with the Deputy Director.

She assured us that they would come to the table & work with us.

I'll never stop fighting until @PortMiami is OPEN & our ships are back at sea! pic.twitter.com/Wenur0qGcz

— Rep. María Elvira Salazar (@RepMariaSalazar) April 15, 2021
In the video, Rep. Salazar commented that she "had a very good meeting" with the Deputy Director, "who assured me that we were gonna be talking to the Director very, very soon." She also added that the Deputy Director assured that they "were gonna work together, so we could open the Port of Miami and have those cruise ships back at sea."
Alaska Congressman Don Young is one of the co-sponsors of the bill, and feels strongly about cruises being able to restart because of the deep financial impact no cruises is having on his home state.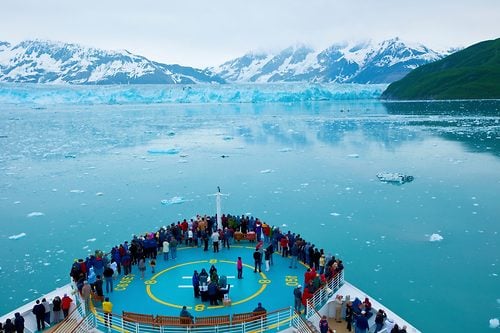 "Every day that passes without the lifting of CDC's Conditional Sailing Order is one day closer to the loss of the 2021 Alaska cruise season. No federal agency should have the ability to deprive Alaskans and their businesses the opportunity to earn a living for over 31 months."
"We must trust the science; vaccines are effective and proper protocols can be put in place to help prevent the spread of COVID-19. With the livelihoods of countless Alaskan small businesses in the state's ports and Alaska Native communities on the line, I not only call on the CDC to recognize this perilous moment for so many small business owners, but I also ask my colleagues to cosponsor this critical bill."