In:
Royal Caribbean has proudly announced the restart of some ships this summer outside of the United States, but the role of the Covid-19 vaccine for those sailings has some cruisers concerned.
Based on comments across social media, there is a vocal contingent of cruisers who are unwilling or unable to get the Covid-19 vaccine at this time.
As part of the March 2021 newsletter to Crown and Anchor Society members, Royal Caribbean International President and CEO Michael Bayley addressed the undetermined role of a Covid-19 vaccine in the cruise line's overall plans.
Mr. Bayley acknowledged the issue in his message to guests, "I know there are questions when it comes to our future plans, health and safety re measures, vaccines and more. The current vaccine requirements for our new sailings this summer, in particular, have raised concerns."
"I want you to know that we understand. This environment we are in is one we're navigating as best we can with the ever-evolving information that tells us what will help reduce the chances of COVID-19 impacting any cruise."
He added that changes in protocols and the approach to the virus may change this summer, "There's nothing more we would like than to welcome everyone back on board and for today's needed measures, like vaccinations, to become unnecessary in the near future."
"We believe that much will change leading up to summer, and we're working through it all with the Healthy Sail Panel, public health experts and governments around the world."
"One thing is tor sure: Delivering memorable vacations is still what we do, and you, our crew and the communities we visit matter most."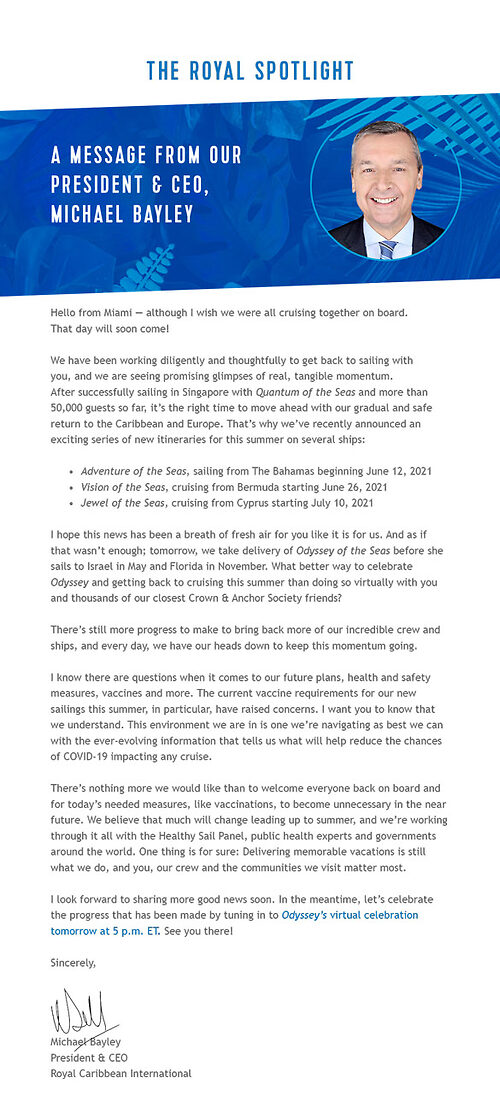 Read more: Everything we know about if Royal Caribbean will require a vaccine
Despite the fact all of the recently announced ships that will resume cruises this summer will require the Covid-19 vaccine, Royal Caribbean has been adimant no decision has been made if they will or will not require the vaccine across the fleet.
Royal Caribbean Group Chairman and CEO Richard Fain has said on a few occasions that nothing firm has been established, and things could very well change as the science evolves.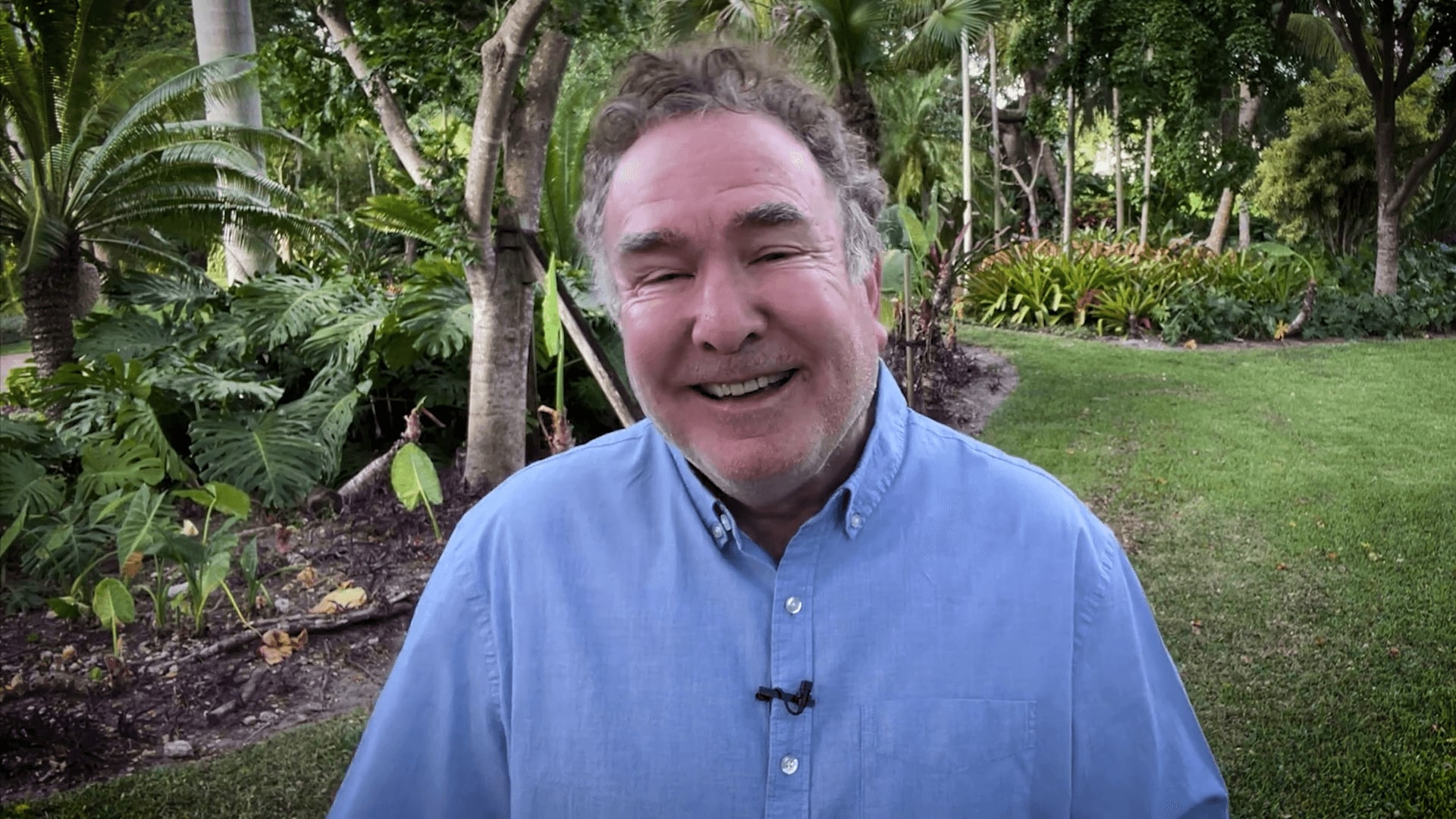 Most recently, Mr. Fain talked about the role of vaccines this summer during a webinar last week, "As the science continues to progress, I think we will change and we will adjust to that. And I think we're now trying to predict the future. Remember, these cruises don't start till June. And so we're starting on this basis that they will require vaccines, but that could change tomorrow."
"We do respond to the facts and the evidence, and so we started out on the new cruises that we've announced and they are going to require initially vaccines. But we don't know how long that will be a feature."
Royal Caribbean is not alone in its indecision. 
None of the major cruise lines have announced if they will or will not require the Covid-19 vaccine when they resume cruises.