In:
It looks like Royal Caribbean's new cruise terminal in Galveston is still on track to begin construction work in Spring 2021, following a one year delay.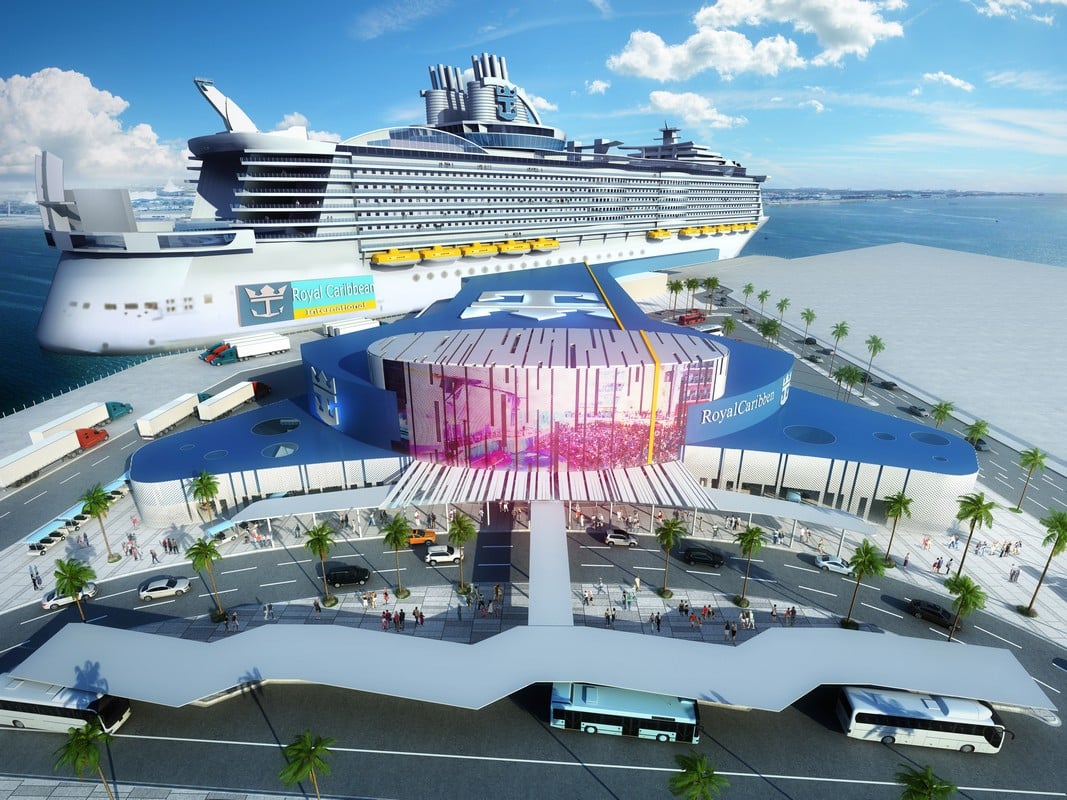 During the monthly meeting of the Board of Trustees of Galveston Wharves, the Port of Galveston reported that Cruise Terminal 3 is still scheduled to begin construction in April 2021 so that it can be ready to open in October 2022. 
Galveston Port Director Rodger Rees shared a brief update where he discussed a recent conversation with Royal Caribbean, in which the cruise line confirmed plans to go ahead with the start of construction of a new cruise terminal in April.
Mr. Rees spoke with Royal Caribbean in early December and was told that not only does Royal Caribbean have plans to begin construction in April, but they have already set aside money on their balance sheet to pay for the work.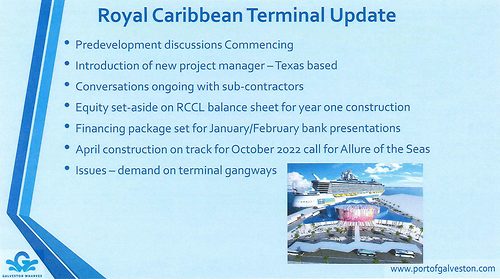 "Everything you're saying is a go," Mr. Rees said about the cruise line's plans to begin construction. "Construction is scheduled to begin in April."
"And to kind of back that up a little bit, they revealed to me that they had, in fact, set aside some equity on their balance sheet, encumbered some equity on their balance sheet for the cruise terminal, construction and other work."
The new Terminal 3 in Galveston will be built on 10 acres of land at Pier 10, and will be used exclusively by Royal Caribbean.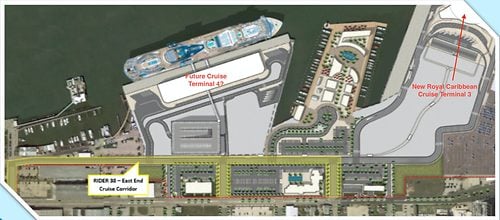 Moreover, Allure of the Seas was mentioned during the meeting as the cruise ship Royal Caribbean will assign to the new terminal to offer Western Caribbean cruises.
This follows up on an earlier meeting of the Port of Galveston in September 2020, where Royal Caribbean indicated it was still planning to begin construction in April.
In December 2019, Royal Caribbean and the Port of Galveston signed a long-term agreement to build a $100 million 150,000-square-foot cruise terminal.
Originally, the new terminal was slated to open in November 2021.
In late March 2020, Royal Caribbean asked the Port of Galveston to delay the start of the new cruise terminal by one year.
In April 2020, the Galveston Wharves Board Meeting approved a delay in construction of Royal Caribbean's new cruise terminal, with a new target completion date for the terminal is September 1, 2022. 
Oddly enough, the one issue Royal Caribbean is concerned about with construction is a delay in getting new terminal gangways.  Evidently, there is one company that makes them and they are informing clients of a two year backlog.
Many thanks to RoyalCaribbeanBlog reader Galveston Steve for alerting us to this news.