In:
We have a new idea of what Royal Caribbean's new cruise terminal in Galveston will look like once completed.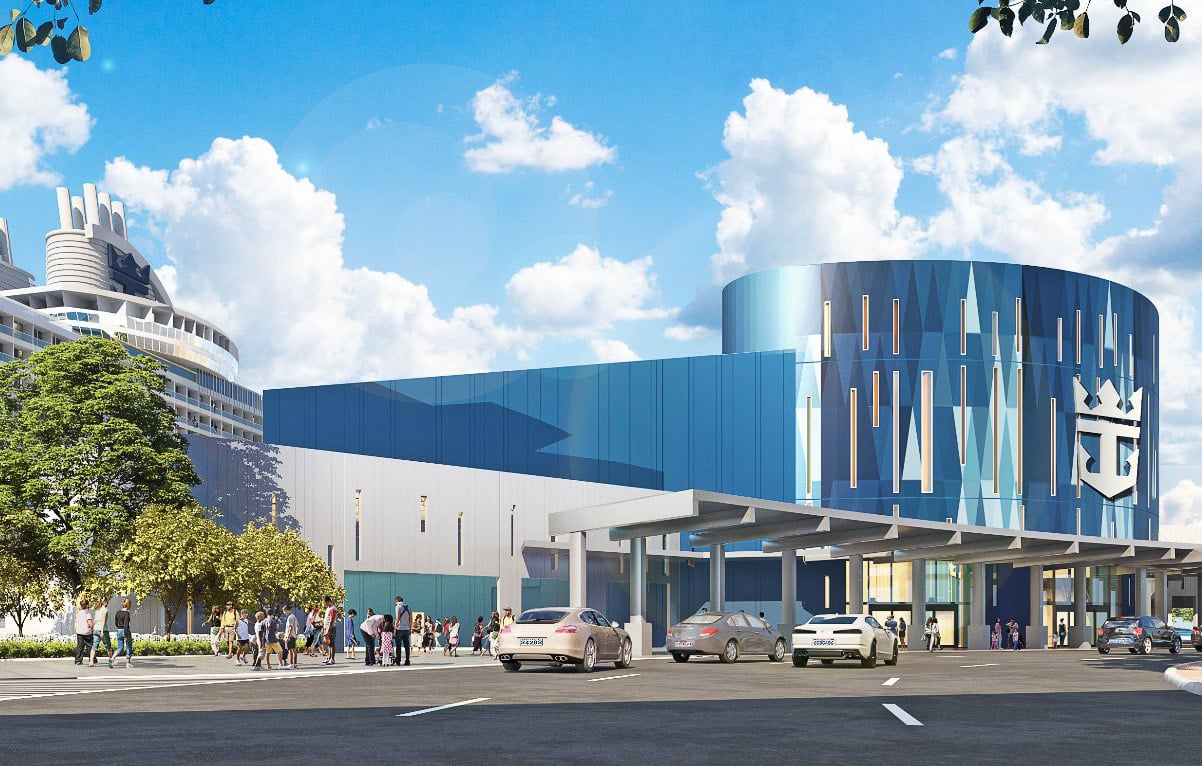 The Terminal 3 cruise terminal is under construction, and a new artist concept rendering of the building and surround area has been released.
Construction of the terminal was delayed due to the global health crisis, but work began in April 2021 on the 10 acre parcel of land that will soon be home to Allure of the Seas.
Terminal 3 will be built at Pier 10 for exclusive use by Royal Caribbean, and it appears Bermello Ajamil & Partners Inc.are the architects chosen to work on the project.

If the firm's name does not sound familiar, their work certainly speaks for itself, as they have worked on a variety of terminals and cruise projects.
Their work includes:
Terminal A in PortMiami
Port Everglades Terminal 25 & 18
MSC Ocean Cay Marine Reserve Private Island
Cape Liberty Cruise Terminal
Disney's Castaway Cay Private Island
The main building has the Royal Caribbean logo prominently featured against many shades of blue around a circular design.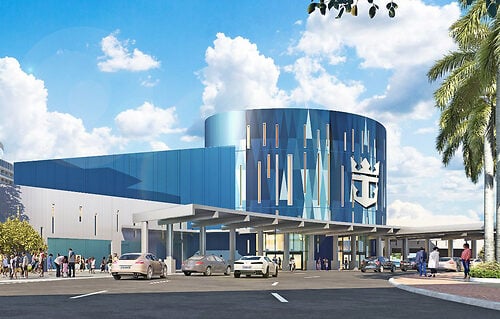 The cruise terminal is estimated to cost $100 million and encompass 150,000 square feet of space.
When the project was announced, Royal Caribbean said the new terminal would be large enough to handle Royal Caribbean's largest cruise ships, including an Oasis Class ship or one of the new Icon Class ships.
The facility will feature state-of-the-art technology, including mobile check-in and facial recognition to expedite guest arrival. The terminal will be designed and developed sustainably to meet LEED (Leadership in Energy and Environmental) certification standards.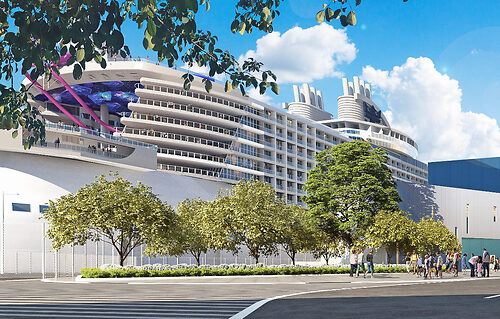 The contract maintains a target completion date of September 1, 2022 to complete the terminal, which is well ahead of the planned arrival of Allure of the Seas on November 13, 2022.
Royal Caribbean did ask the Port of Galveston for some extra buffer time to complete the terminal in case the cruise industry remains shutdown longer than anticipated.
Royal Caribbean had asked for a 6-month extension but negotiations resulted in only a 3-month extension. The cruise line is obligated to begin paying rent when the first ship docks at the new terminal, but not later than September 30, 2023.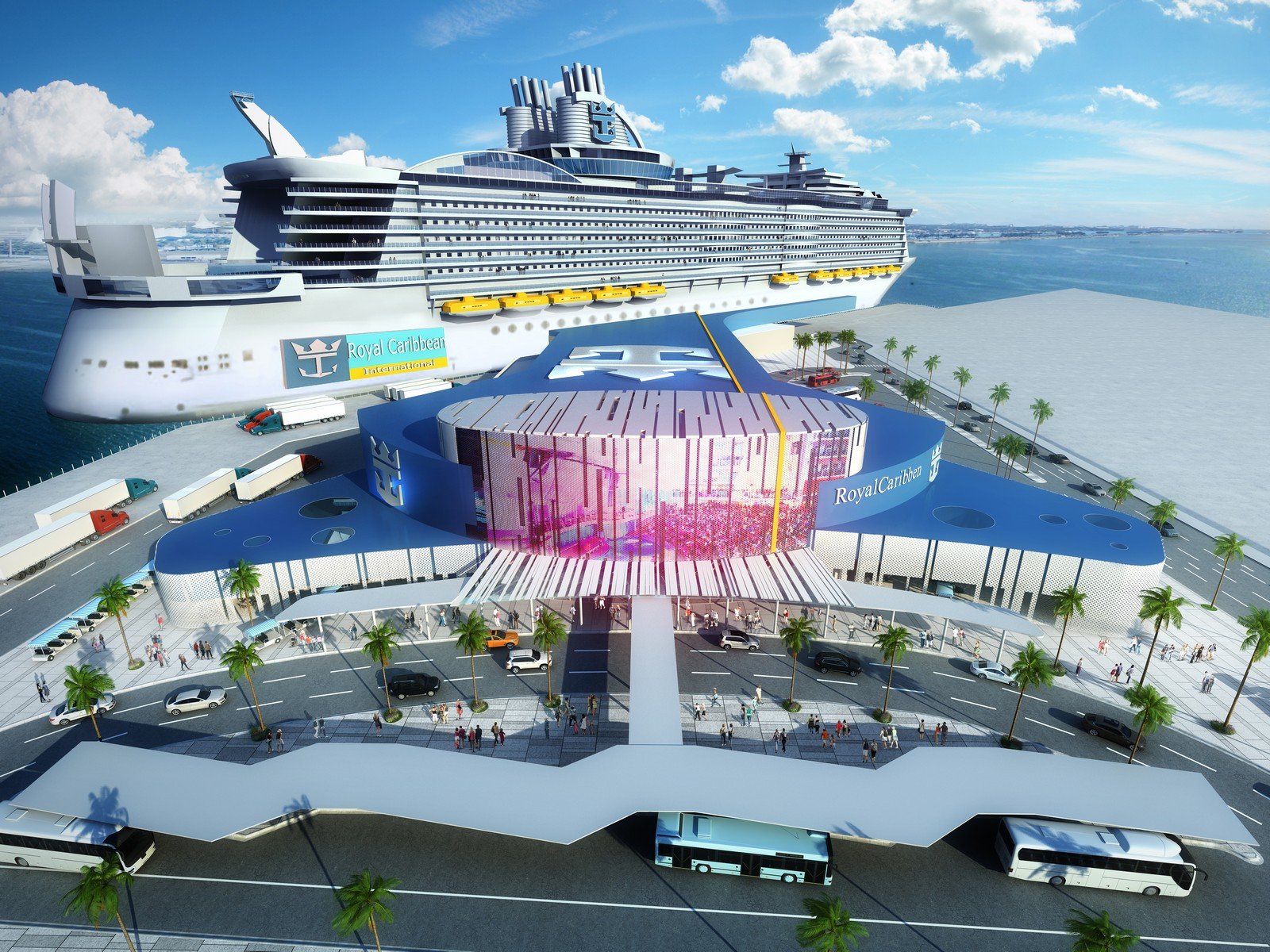 Original Concept Art for the Galveston Cruise Terminal 3
The plan for now is for Allure of the Seas to arrive on November 13, 2022.
The Port of Galveston has been working on their portion of the project throughout global health crisis and remains on track to support the project with utilities, parking lots, road and traffic improvements, landscaping, dredging, and other work.