In:
Royal Caribbean is set to announce Allure of the Seas will sail from Galveston.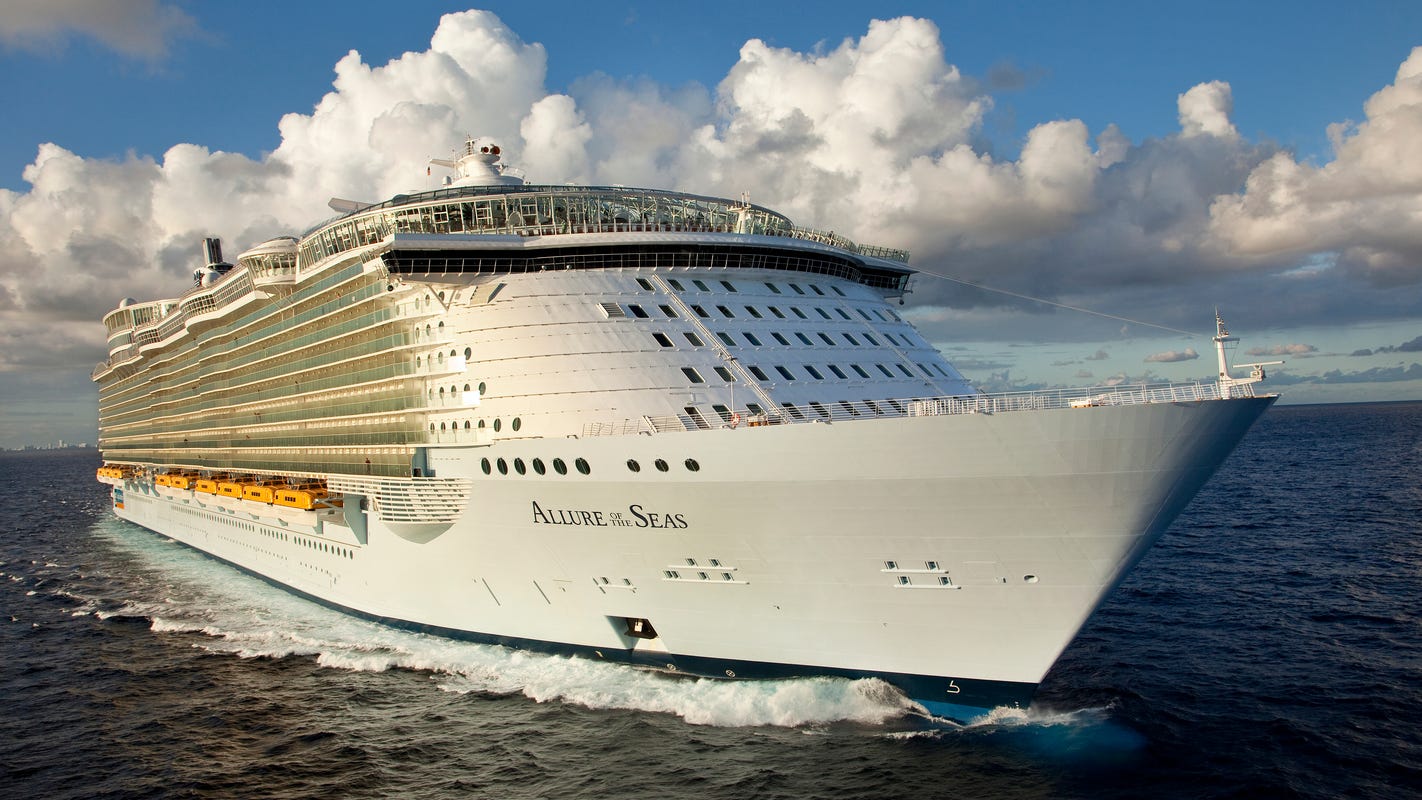 According to the Port of Galveston, Royal Caribbean will announce on Wednesday that Allure of the Seas will begin sailing from Galveston, Texas in November 2022.
The information was divulged at a meeting of the Wharves Board of Trustees on Tuesday. More than likely, Allure's sailing from Galveston will be in tandem with the opening of the new cruise terminal that Royal Caribbean intends to build.
"Royal is going to announce tomorrow that sales will begin for the Allure of the Seas in November 2022," said Galveston Port Director Rodger Rees.
"So they're going to start selling for the Allure of the Seas, I got the email yesterday."
Back in December 2019, the plan was to have Allure sail from Galveston, but the delayed cruise terminal construction meant those plans had to be deferred.
It now appears those plans were deferred, but not denied.
The anticipated official announcement by Royal Caribbean tomorrow will likely coincide with Royal Caribbean's release of 7-Night Caribbean & Northeast (Phase 2) sailings.
Royal Caribbean plans to partner with Ceres Terminals Management to manage the new terminal and provide stevedore services at the pier.
Ceres would have 50% ownership in the terminal and Royal Caribbean would have the other 50%. Ceres is already approved to provide stevedore services at Galveston and provides similar services for Royal Caribbean at Port Canaveral, Port Everglades (Silversea), Tampa, Baltimore, and New Orleans.
Read more: Here are the two port projects Royal Caribbean intends to complete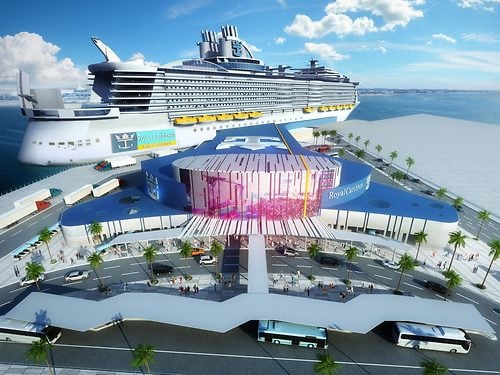 Royal Caribbean is ordering two new gangways for the new terminal with a 2-year delivery time. They did not discuss whether the gangways would be available for the November 2022 terminal opening but some alternate method of embarkation would possibly be needed during the first few months of operation.
The new Galveston cruise terminal has been by a year due to the cruise industry shutdown, but Galveston officials claim Royal Caribbean has informed in February 2021 that they intend to begin construction in April 2021.
Galveston Port Director Rodger Rees said in that February meeting, "April 1, we're slated for construction to begin on the new cruise terminal."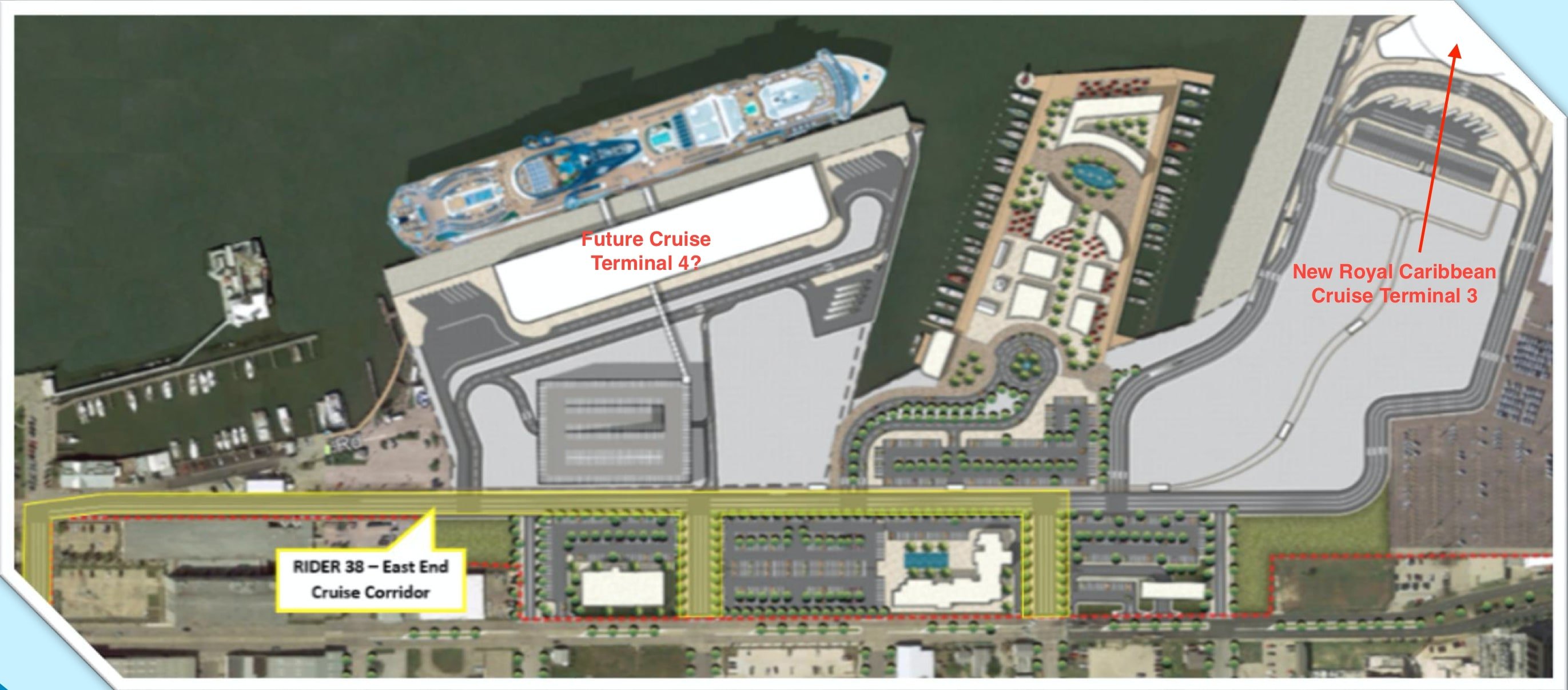 The new Terminal 3 in Galveston will be built on 10 acres of land at Pier 10, and will be used exclusively by Royal Caribbean.
The new cruise terminal will be big enough to handle Royal Caribbean's largest cruise ships, including an Oasis Class ship or the new Icon Class ships.
The facility will feature state-of-the-art technology, including mobile check-in and facial recognition to expedite guest arrival. The terminal will be designed and developed sustainably to meet LEED (Leadership in Energy and Environmental) certification standards.
Many thanks to RoyalCaribbeanBlog reader Galveston Steve for helping with this post.