In:
It's been a busy week of cruise news, and I wanted to catch you up on all the cruise news also happening beyond the major headlines.
Between all the big happenings in the cruise industry, there's plenty of other changes and developments you should be aware of from this past week.
If you ever have a news tip, feel free to email it to [email protected] for possible inclusion in a future update!
Galveston cruise terminal progress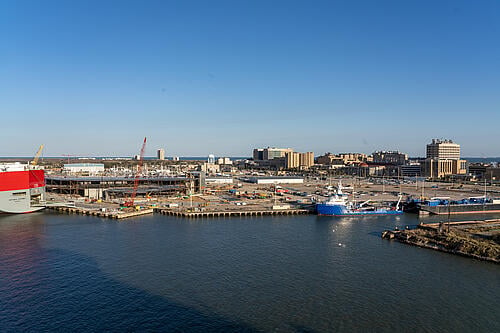 Royal Caribbean's new cruise terminal in Galveston is under construction, and we have a new photo update of what it looked like this week.
RoyalCaribbeanBlog reader twangster shared photos of the progress as Adventure of the Seas departed Galveston.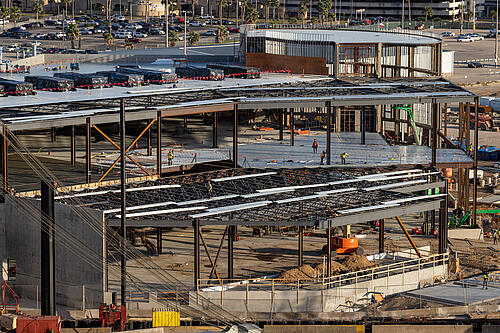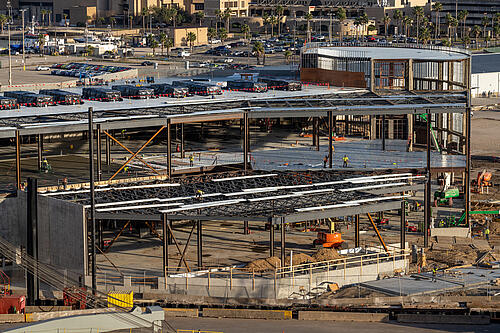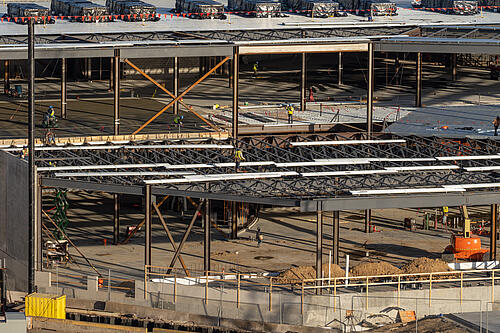 Terminal 3 is where Royal Caribbean's new $125 million home for Allure of the Seas will be located, and it's set to open in fall 2022.
Royal Caribbean says it will be a state-of-the-art building that will measure 161,300 square feet.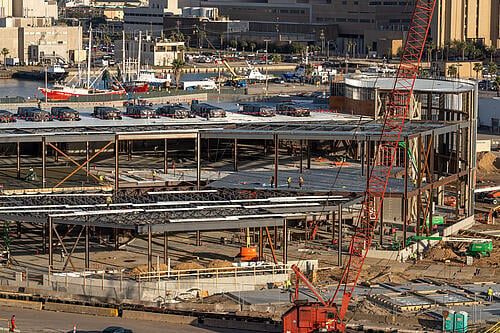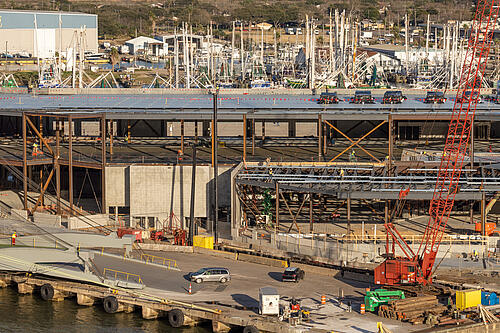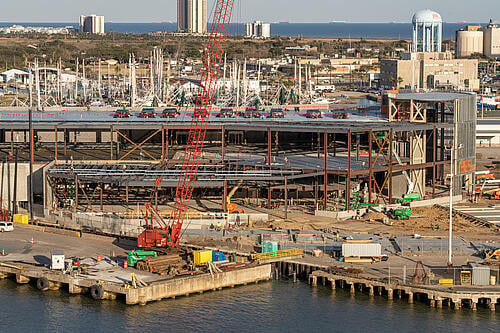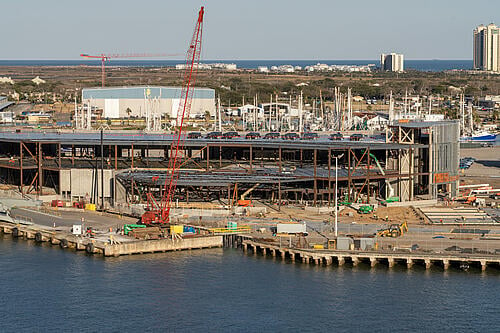 The new terminal is located at Pier 10 for exclusive use by Royal Caribbean.
Grand Cayman will reopen to cruise ships in March
While most of the Caribbean has reopened to cruise ships, Grand Cayman has left its borders closed to cruise ship traffic.
It now appears Grand Cayman will change that policy. The Cayman Compass reports Tourism Minister Kenneth Bryan announced on Friday that cruise ships will be able to start visiting the island as of March 21st.
Initially, Grand Cayman will limit arrivals to a maximum of 40% of previous passenger volumes.
Grand Cayman will evaluate how the first month of operations work and make any changes necessary.
The decision, which is pending Cabinet approval, is expected to be confirmed early next week when formal changes to the COVID control regulations will be made.
One million guests and counting
Royal Caribbean's restart is hitting all sorts of important milestones.
In the year since Royal Caribbean restarted operations, their 21 cruise ships have carried more than one million passengers.
In a post on social media, Royal Caribbean celebrated this achievement, "On the anniversary of The Royal Comeback, we're excited to celebrate welcoming one million guests onboard our ships since our return to sea."
"Thank you for navigating new challenges with us, creating new memories, and remaining loyal to Royal."
Street parties coming back?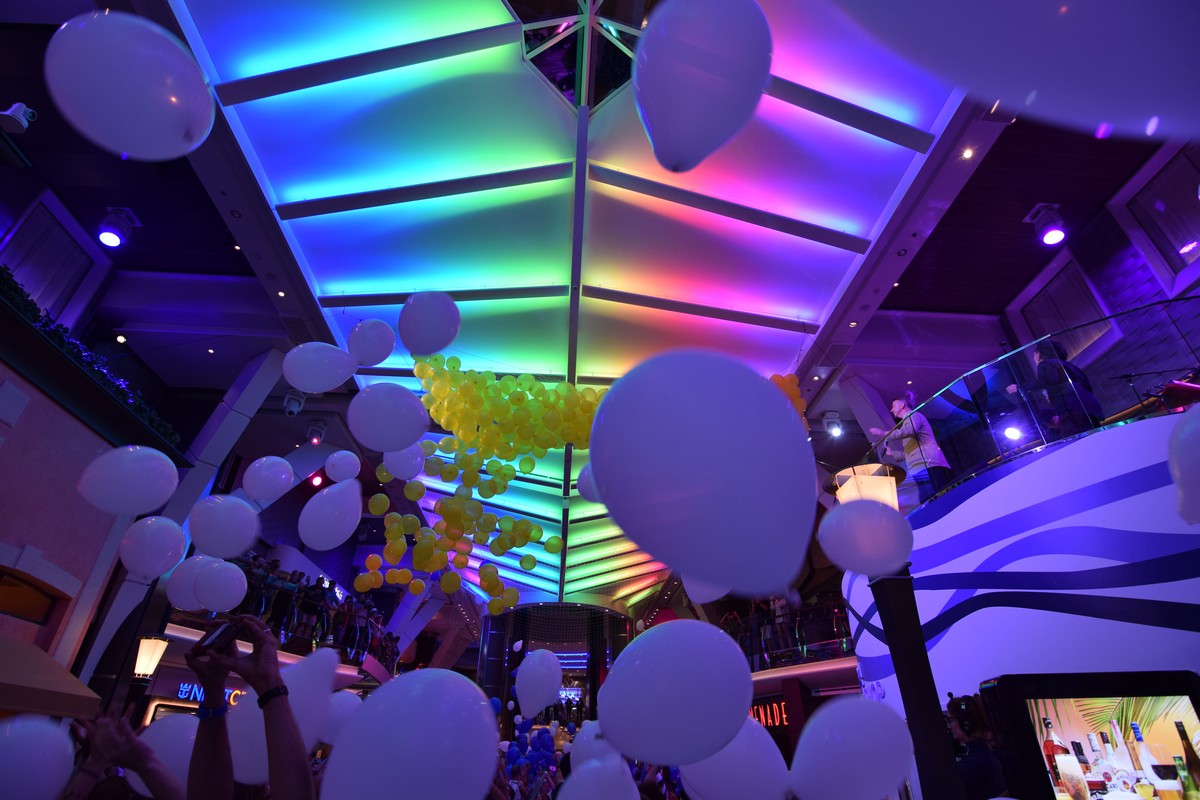 One form of entertainment that has not yet made it back to Royal Caribbean's cruise ships are street parties on the Royal Promenade.
Pre-covid, street parties were a popular event where the ship's entertainment staff would gather together with guests for a Times Square on New Years Eve kind of party.
There would be balloon drops, 70s dance parties, and more.
Royal Caribbean suspended this activity since restarting cruises in an effort to promote social distancing, but it now appears these parties might be coming back.
#WonderoftheSeas #FamousStreetParades #RoyalPromenade #AnchorsAweigh! #Rehearsals #Check ✔️

(yeah, they will be back, hopefully soon…) pic.twitter.com/xdVzMbtbwh

— Nick Weir (@NickWeirShowbiz) February 25, 2022
Senior Vice President of Entertainment for Royal Caribbean International, Nick Weir, posted on Twitter a video of a street party rehearsal that took place recently.
In the tweet, he added, "yeah, they will be back, hopefully soon…"