In:
Royal Caribbean's Quantum of the Seas has begun sailing with her first official cruise kicking off yesterday from Singapore.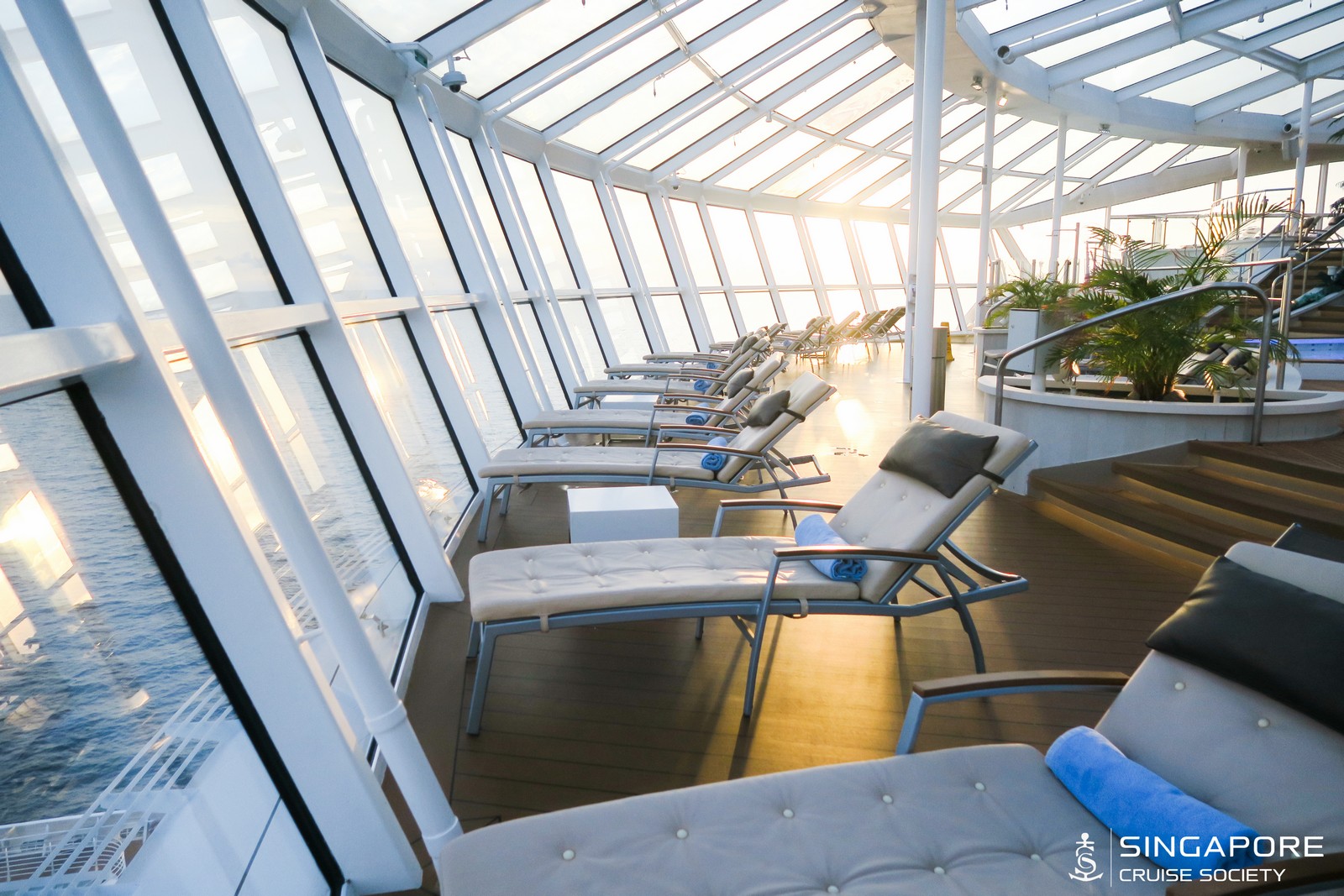 This is the first Royal Caribbean International cruise since the company shut down operations in March, and we have an inside look at what it is like to go on a cruise during the global health crisis.
Our friends at the Singapore Cruise Society have been sharing photos with RoyalCaribbeanBlog of what it is like onboard this first sailing, which is only open to residents of Singapore.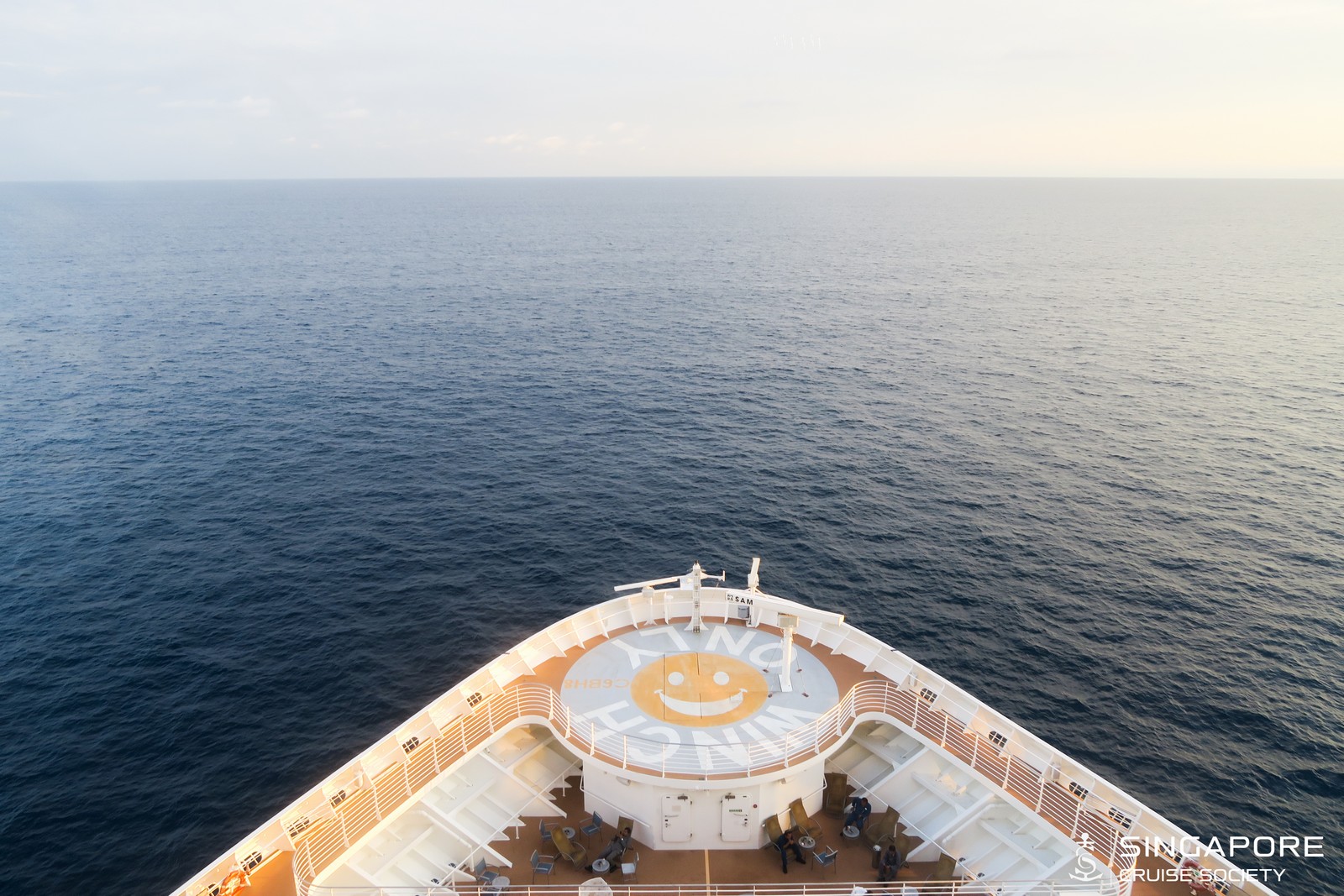 The second day onboard is a sea day, and a good opportunity to see what is happening around the ship, as well as get a sense of how the new health protocols are working.
Be sure to check out the photos from embarkation and day one on Quantum of the Seas as well.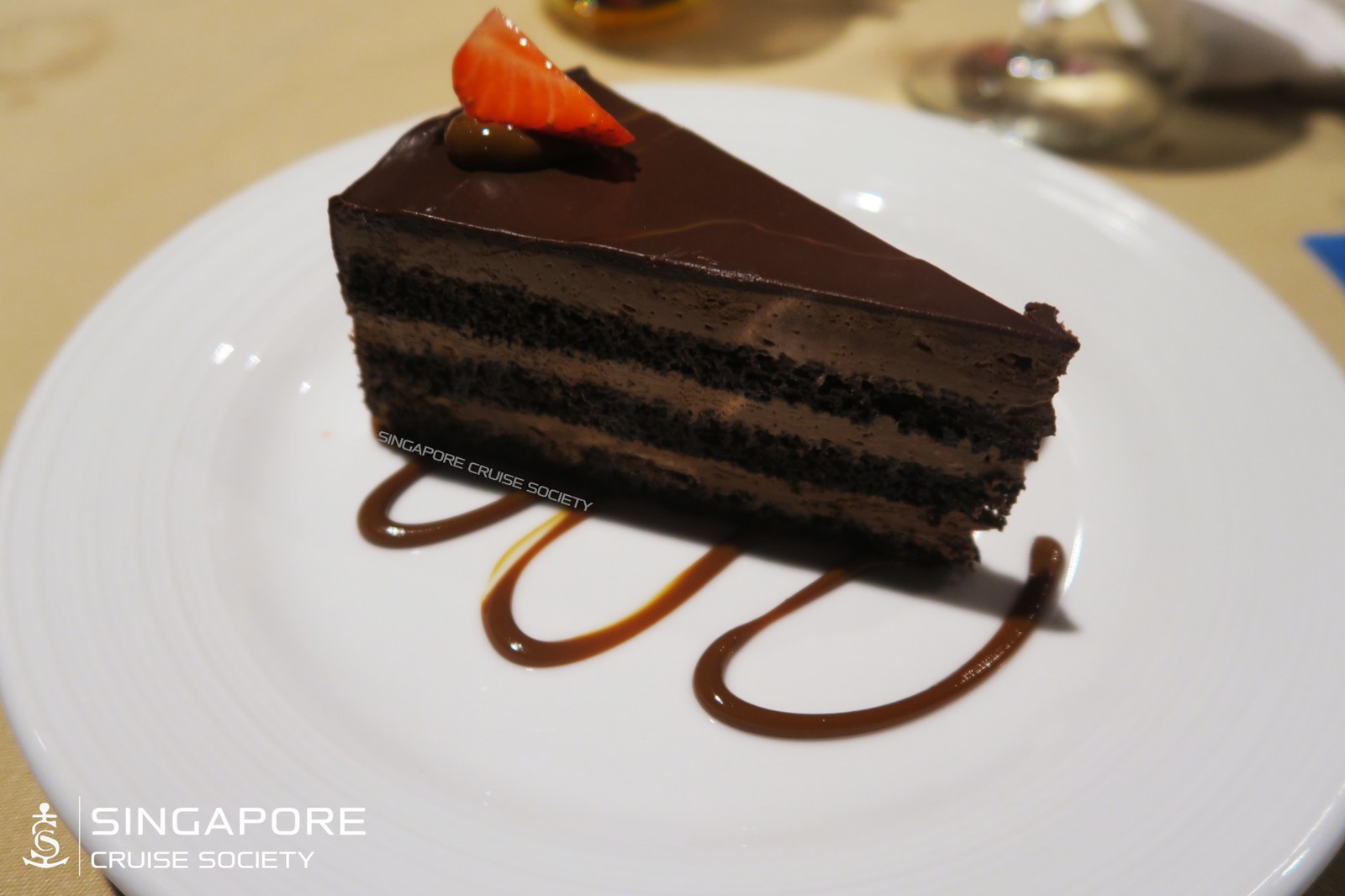 North Star observational pod only allows 4 or 5 guests (and one crew member) at a time to ride.  In Asia, North Star costs extra (which is not the case in North America or Europe).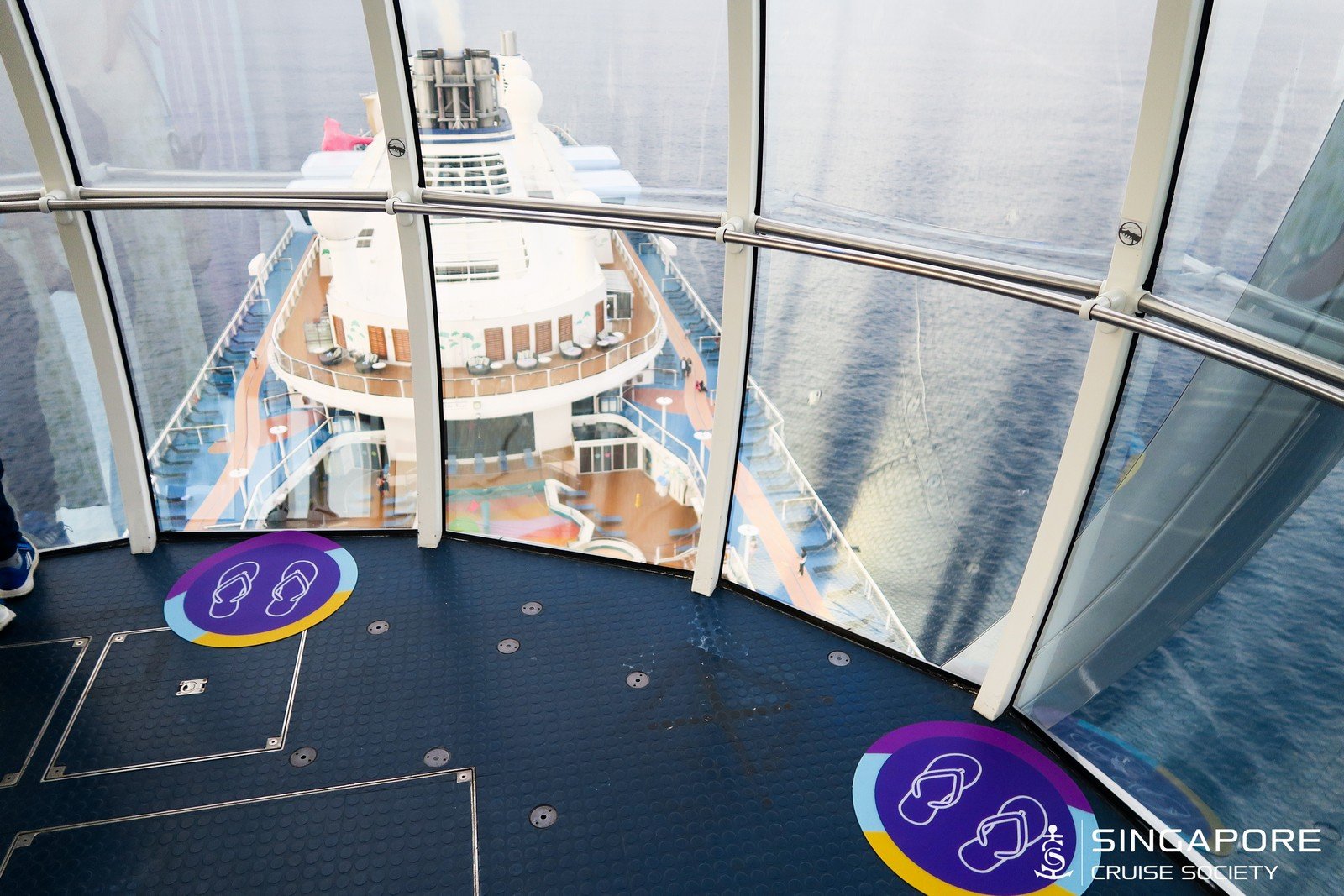 Like North Star, other onboard activities and things to do have been altered to meet social distancing needs.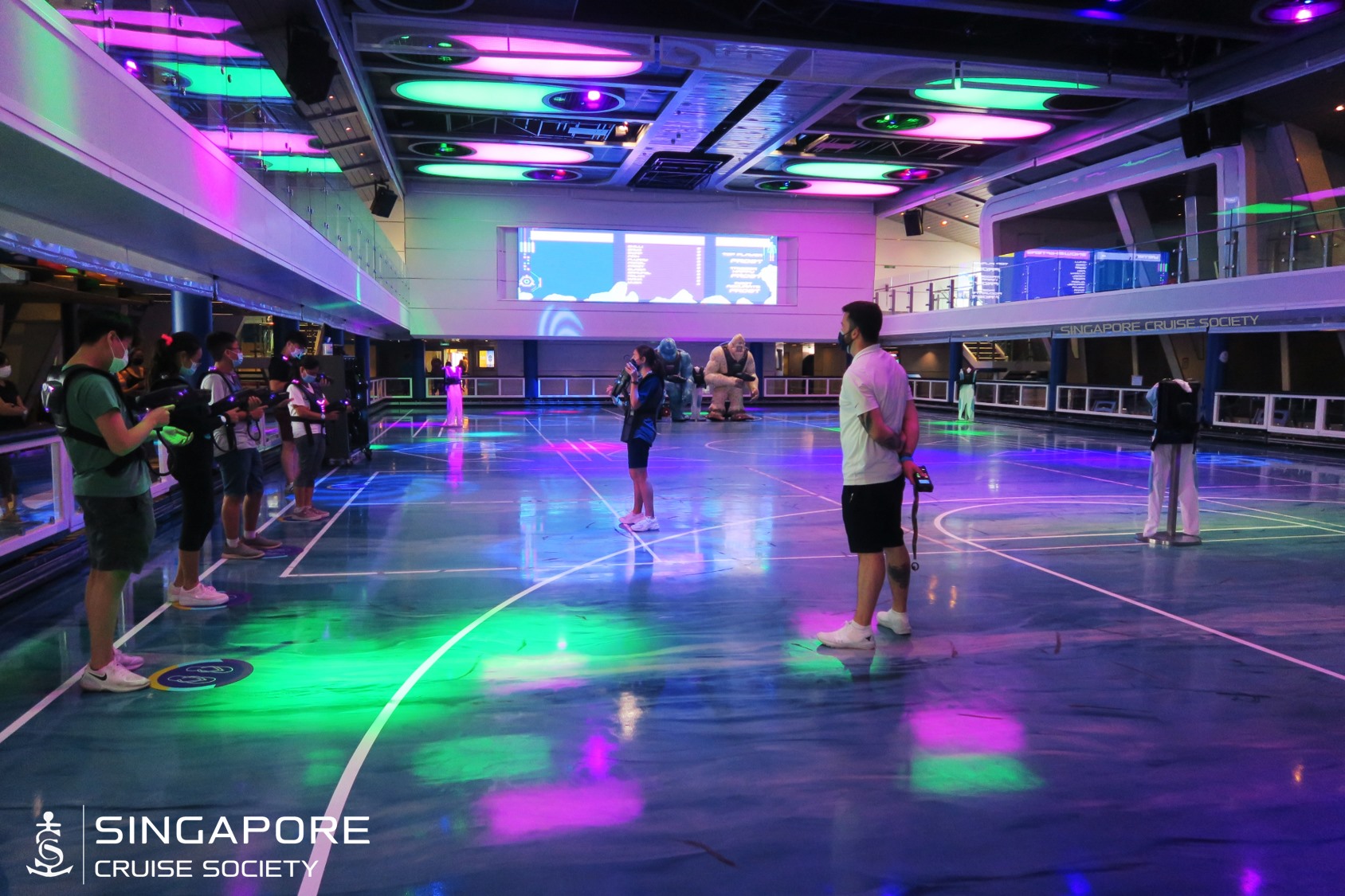 Laser tag has been dramatically changed from a close quarter shoot 'em up, to a game where each team stands in the middle of the SeaPlex and shoot targets for 45 seconds to see who has the highest score.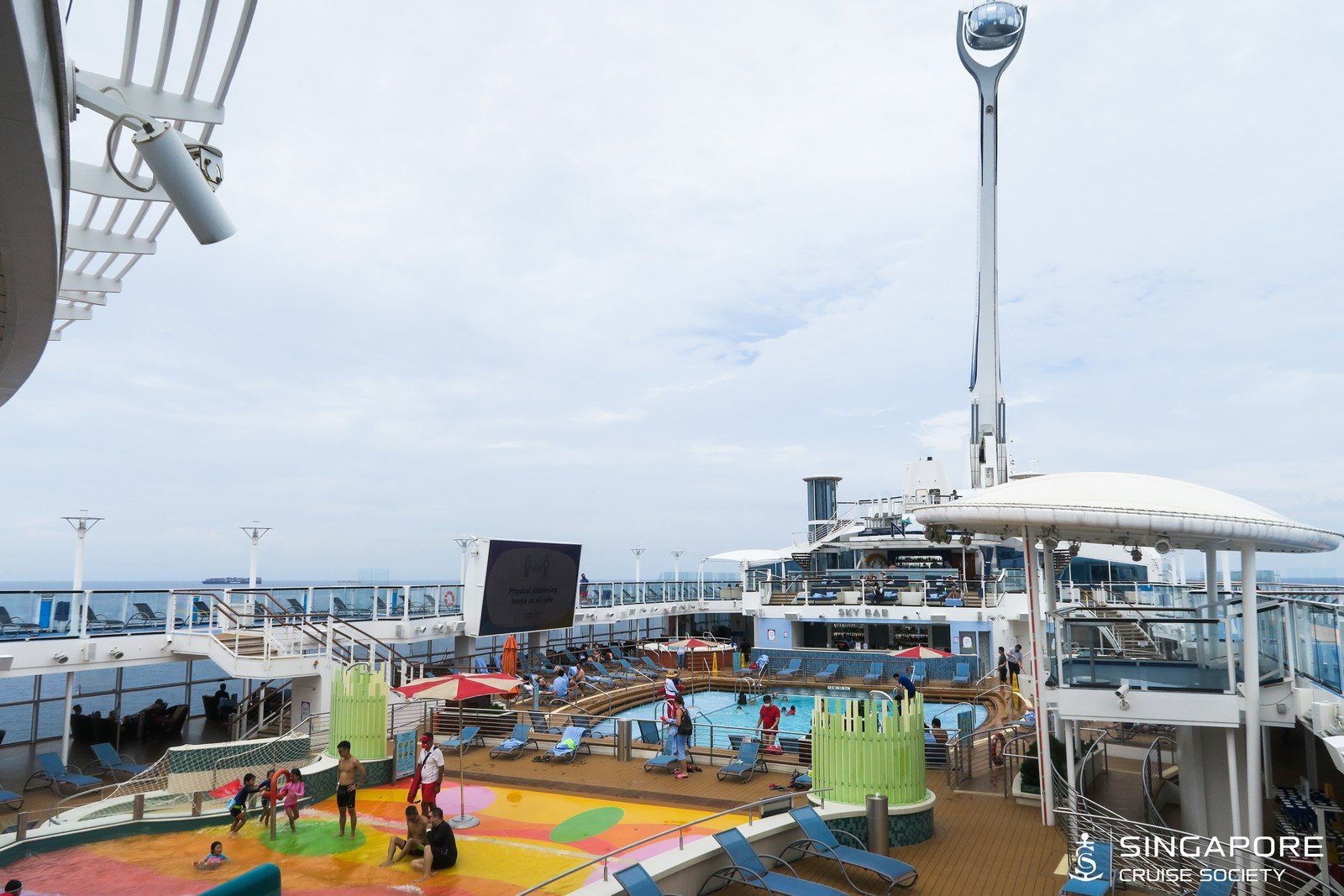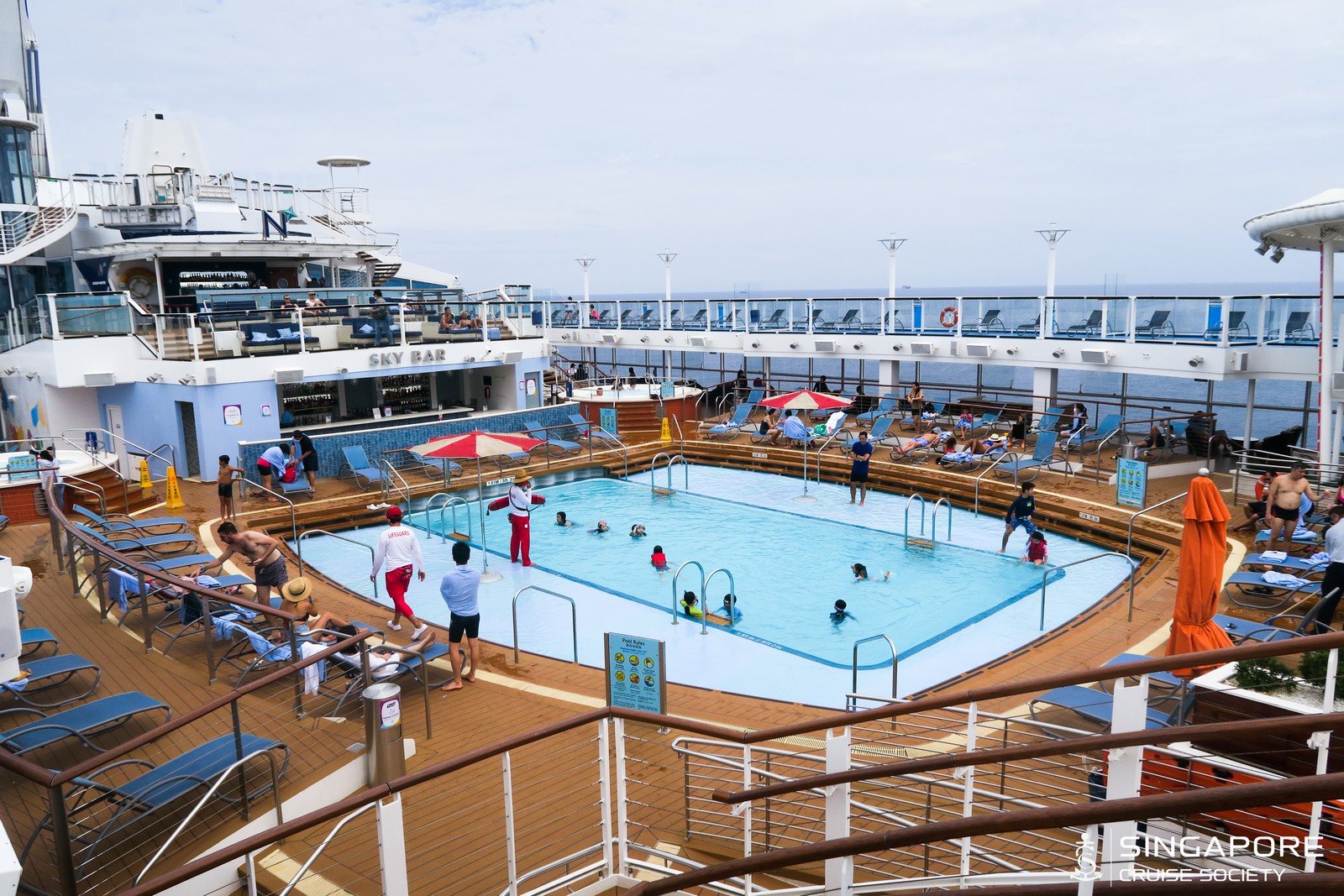 Pool deck on Quantum of the Seas with some seats marked as unavailable due to social distancing.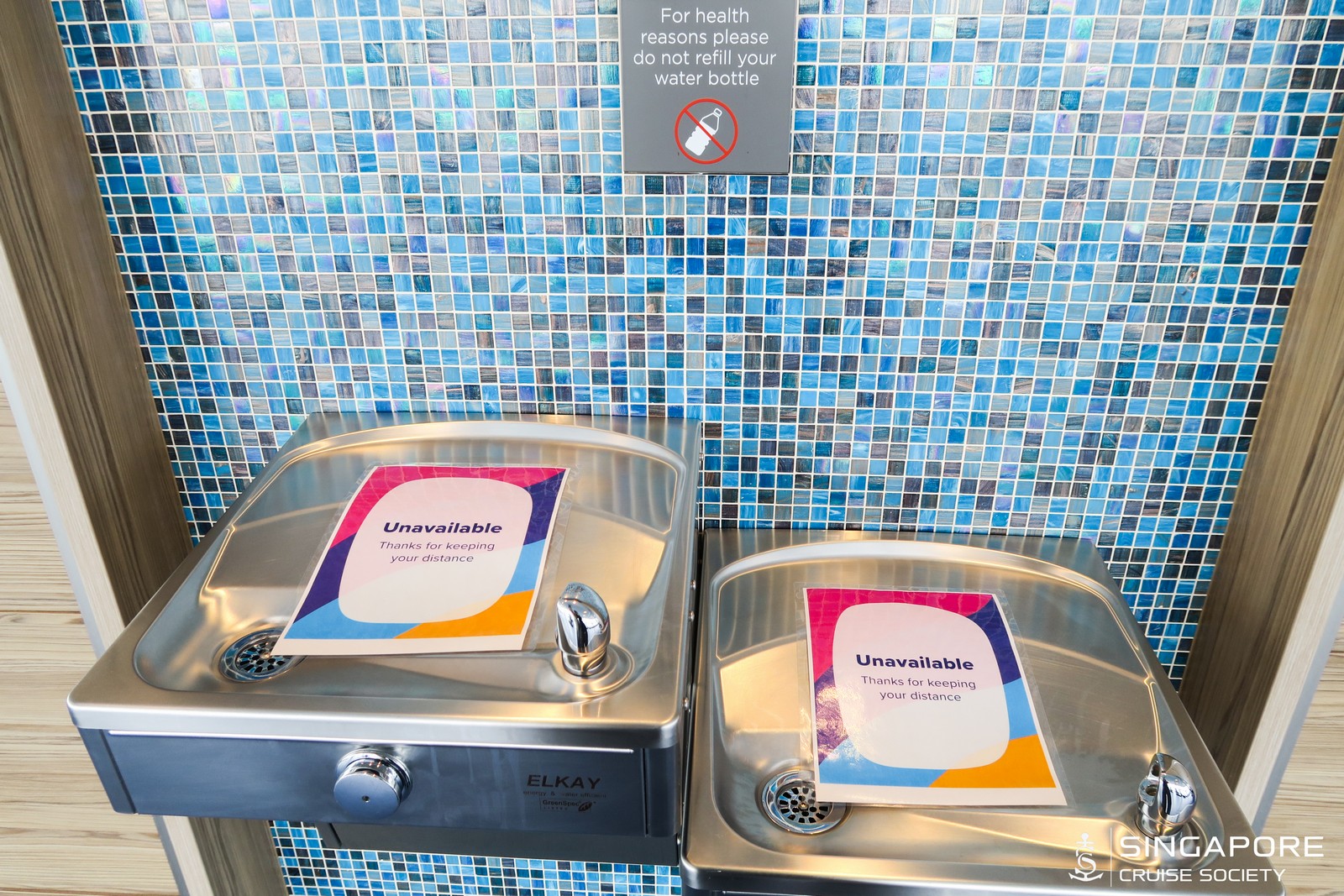 Water fountains are not available due to health and safety concerns.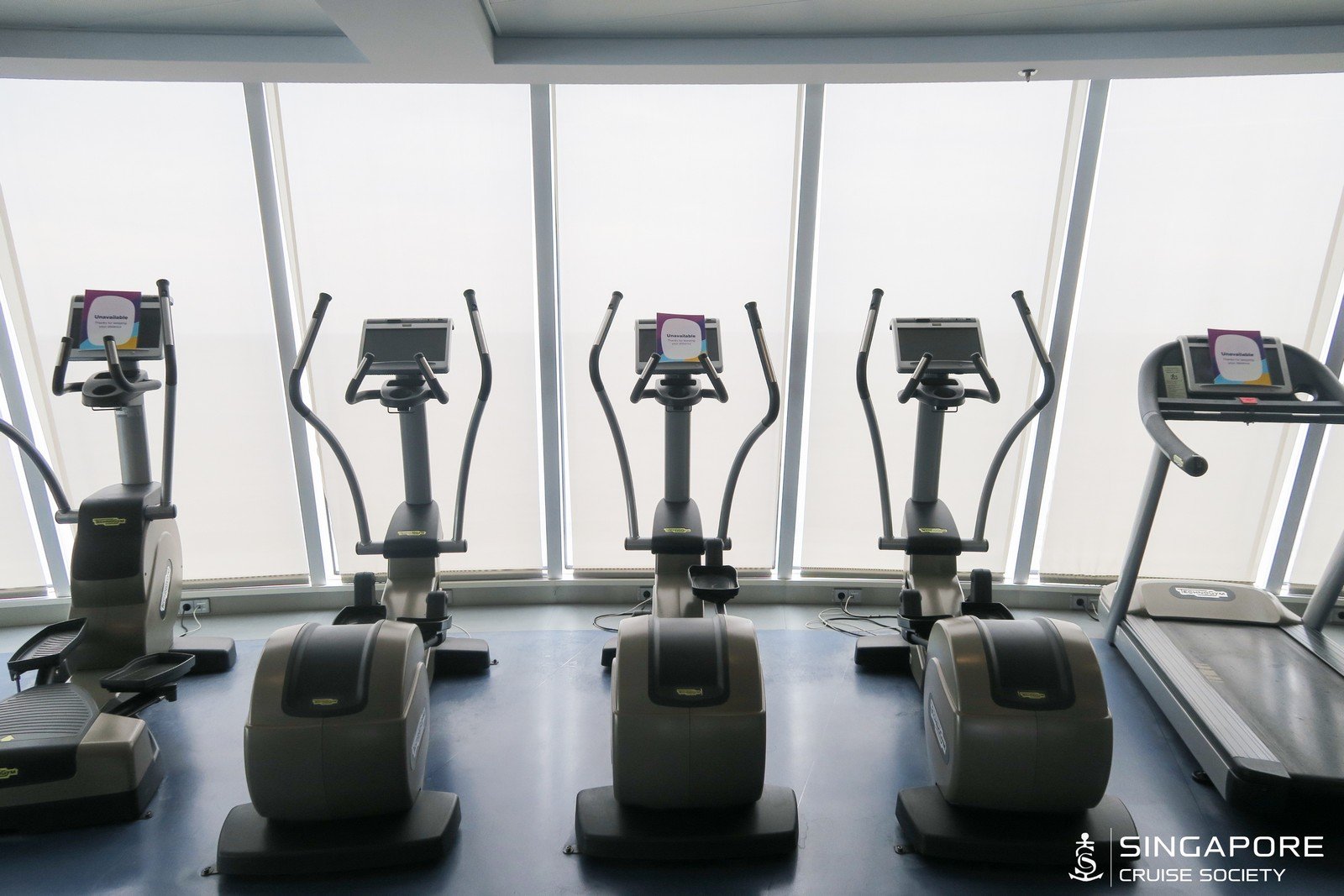 Fitness center also has some equipment unavailable.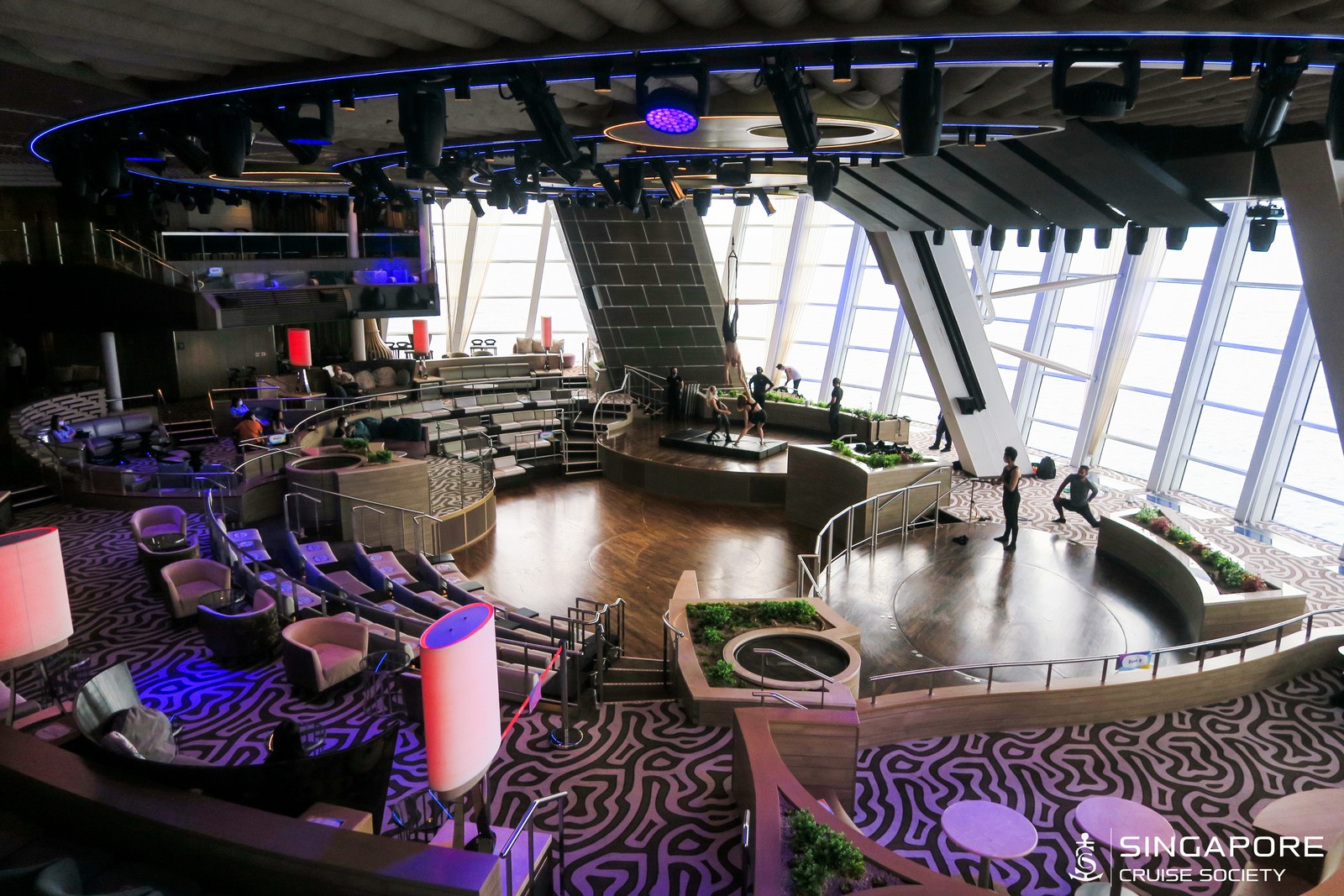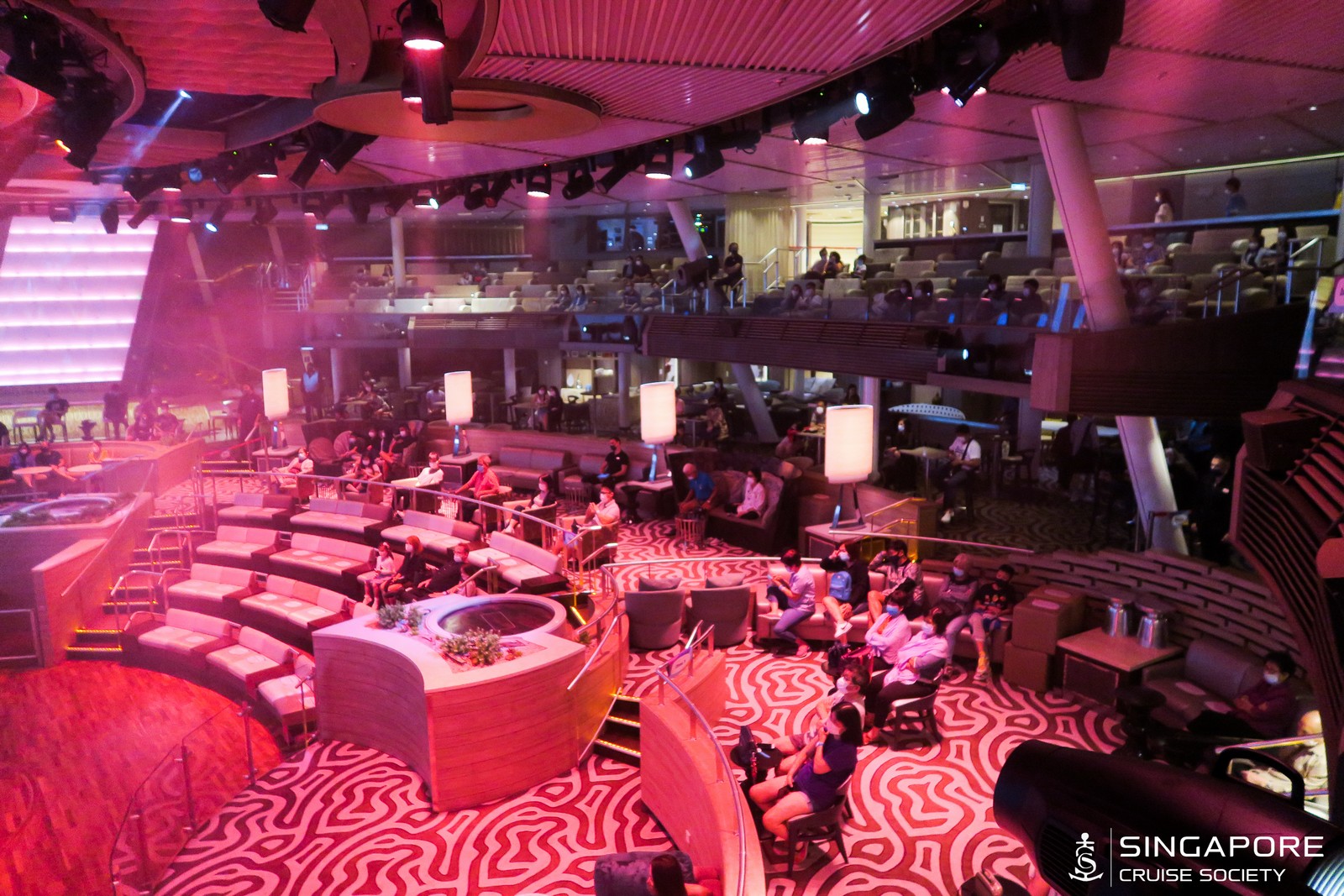 In Two70, you need to reserve a seat ahead of time via Royal Caribbean's app. There are only about 250 seats available. If you are a family of five, you can sit together. Any groups larger than that will have to be separated. Crew members will guide you to your seats.
The Two70 venue is split up into five zones. After the show, you will leave Two70 according to the zone you are seated in.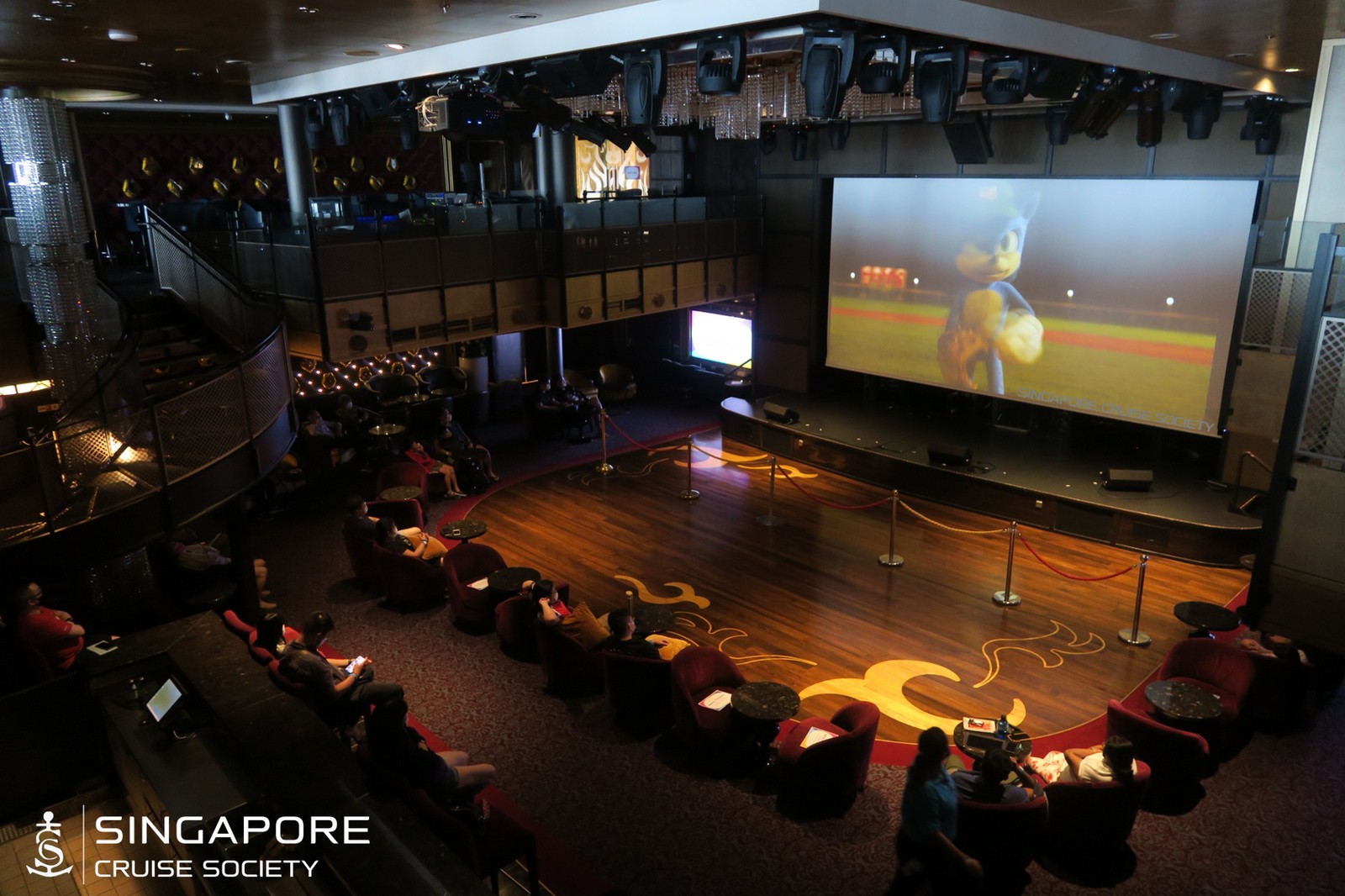 Movies being shown in Music Hall, with social distancing in the seats.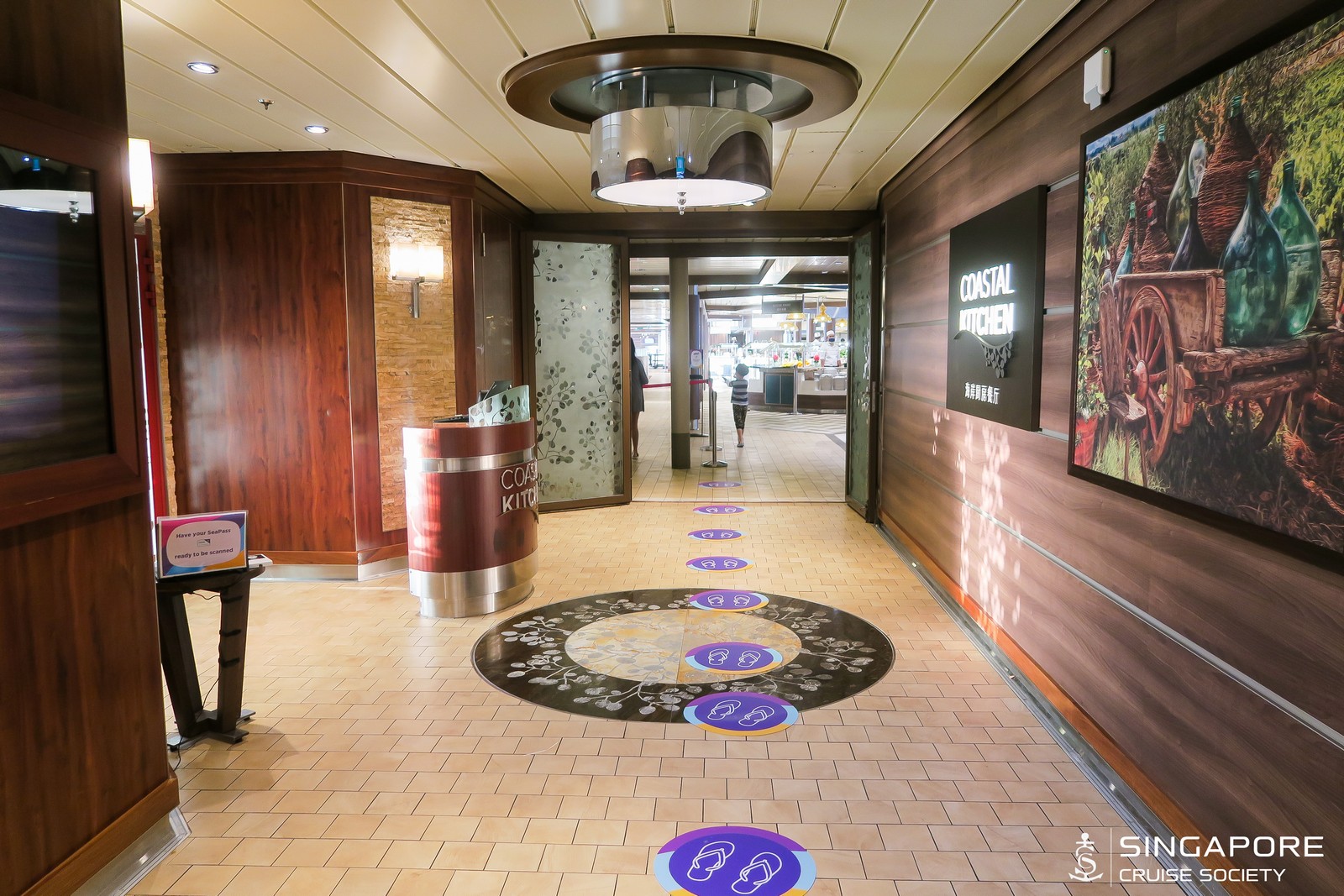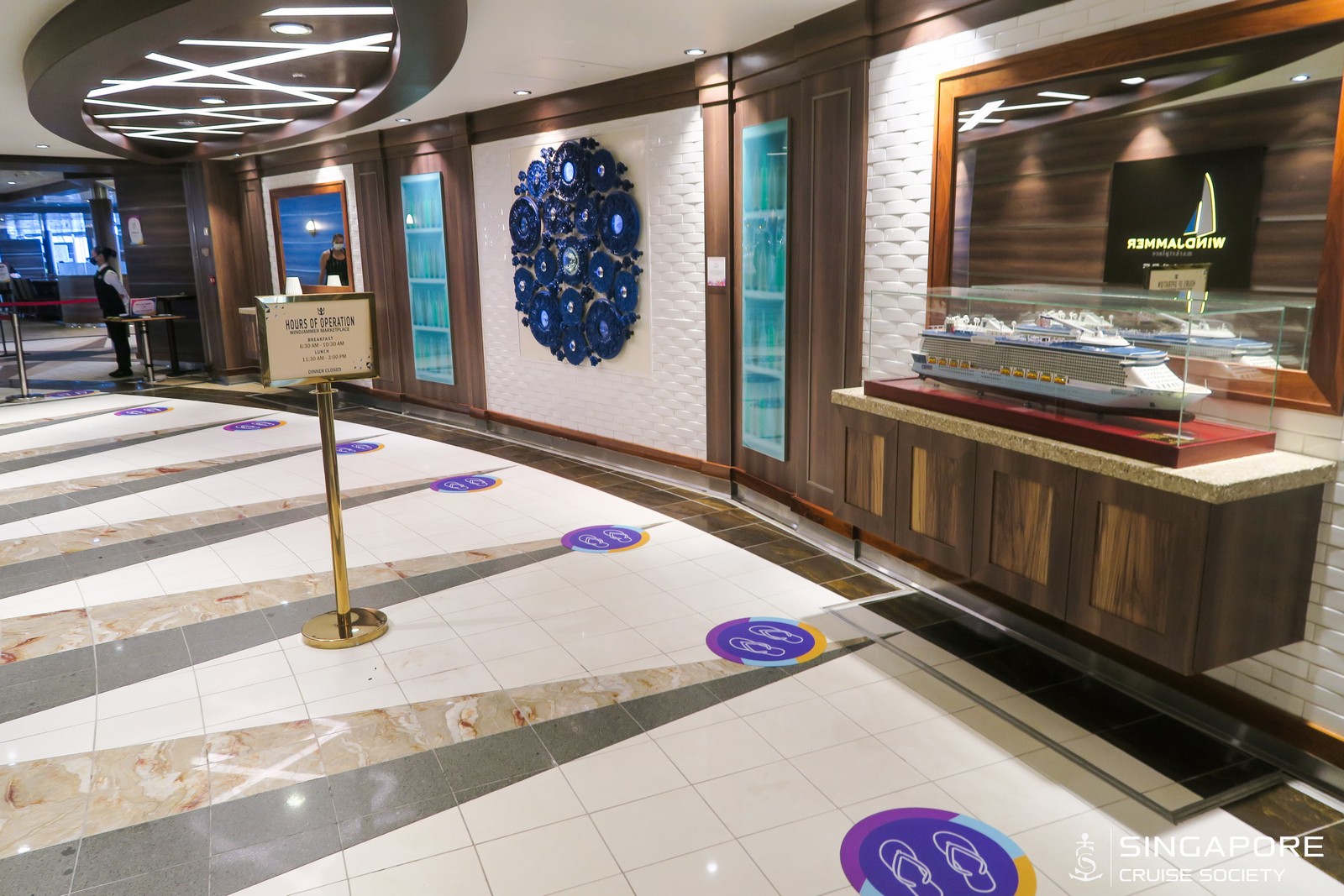 Entrances to many venues that commonly have a line are marked where to stand to promote social distancing.
Due to Singapore law, Royal Caribbean stops selling alcoholic beverages at 10pm each night, and no more drinking allowed after 10:30pm.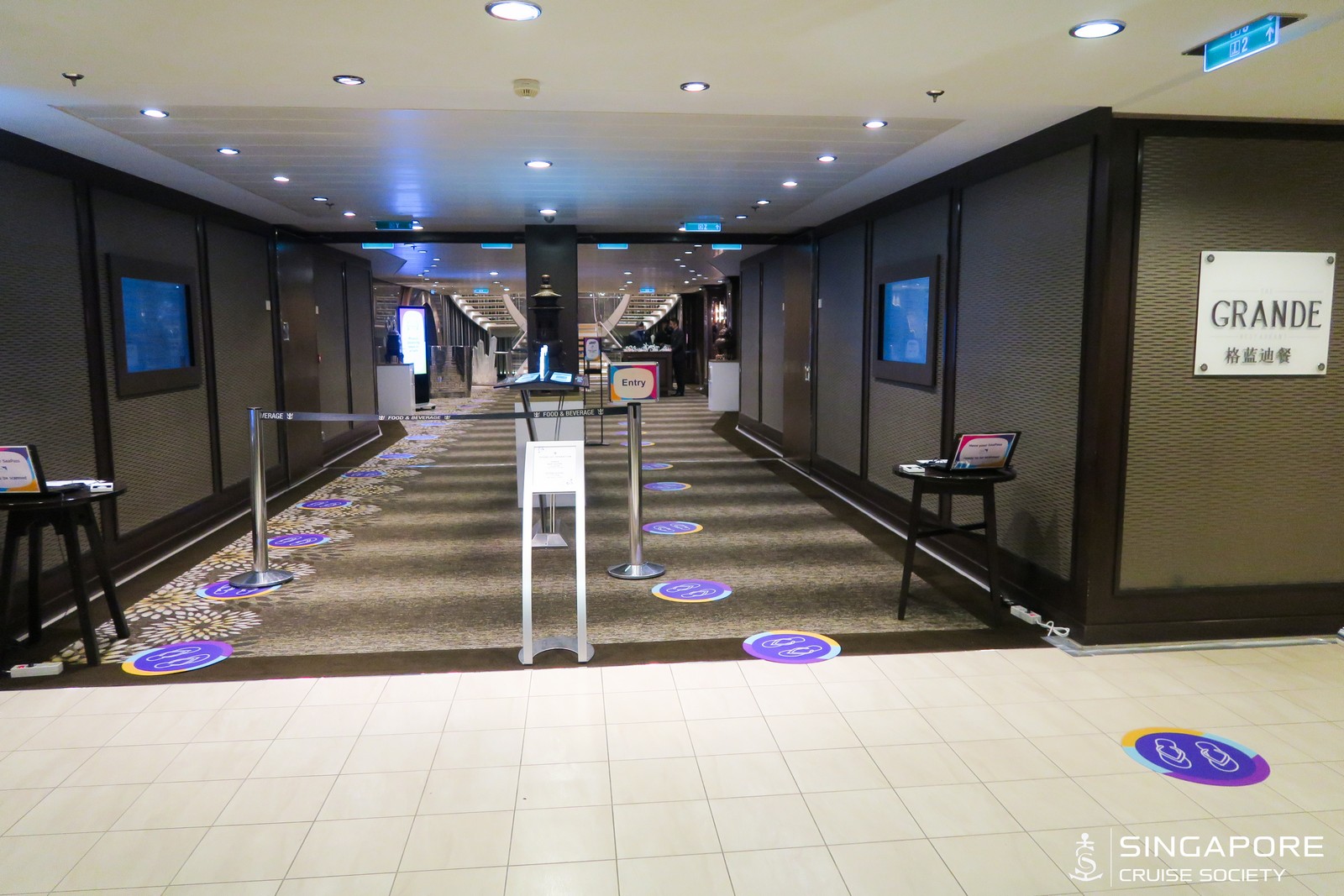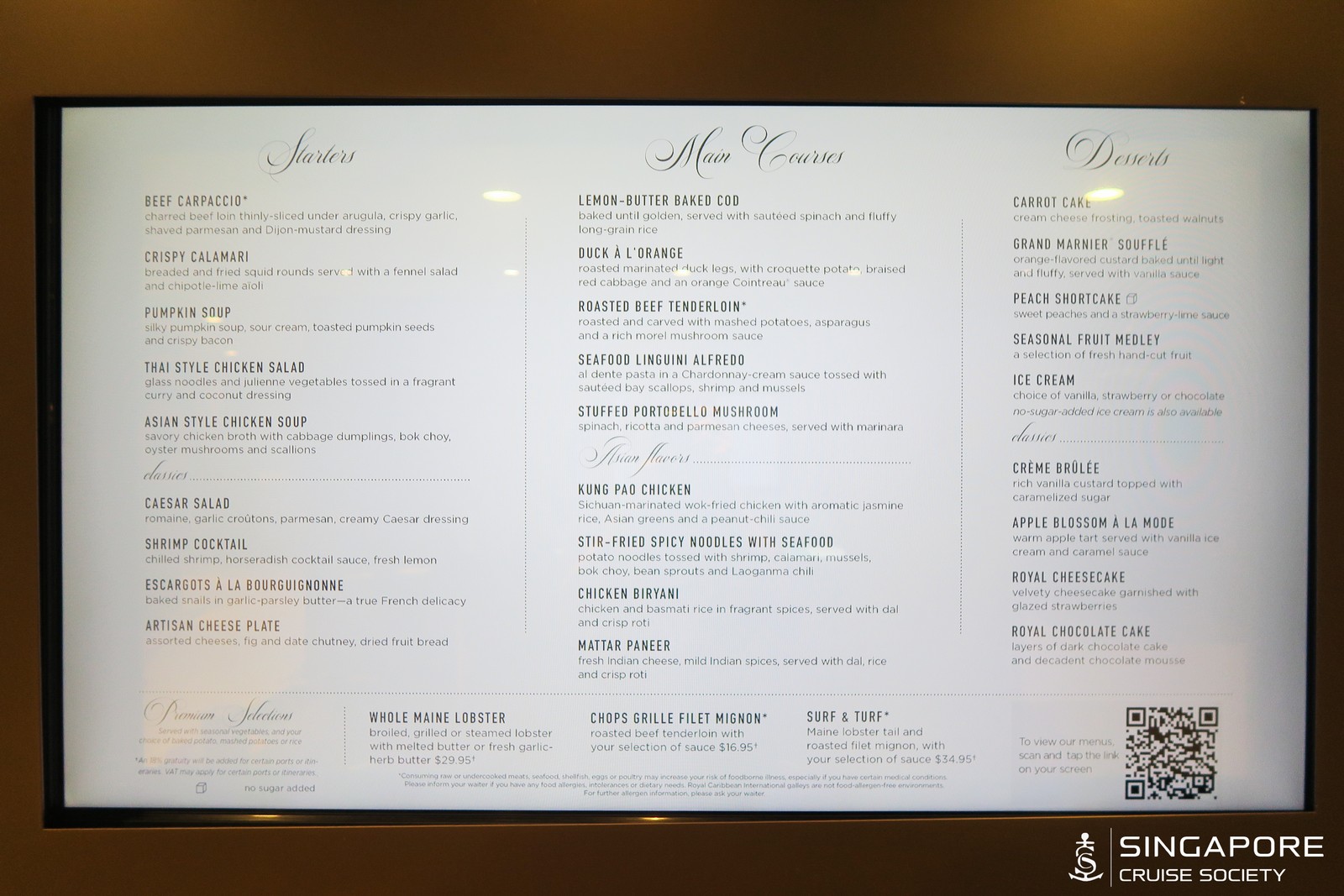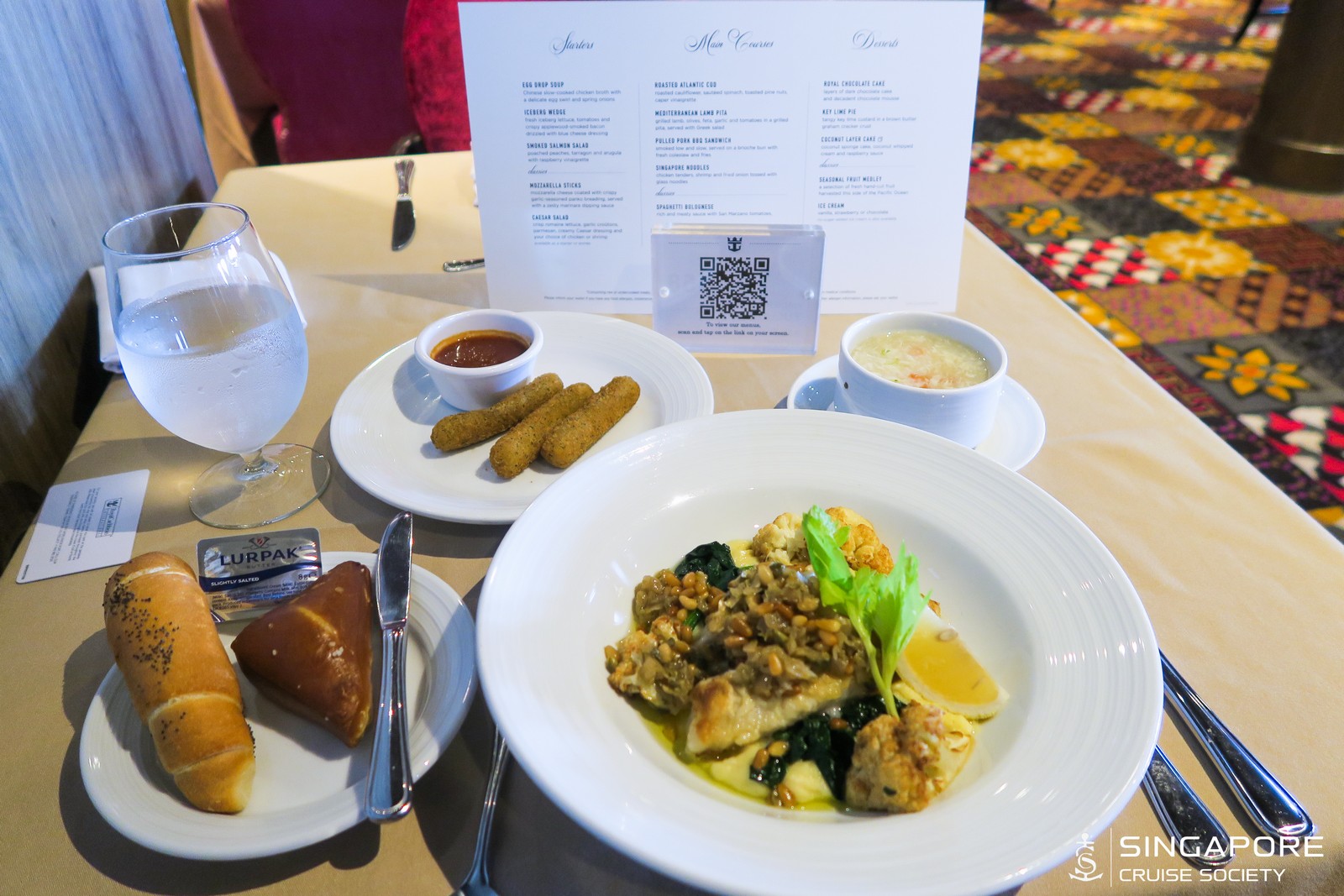 Meal service combines social distancing with a contactless experience. QR codes to view menus.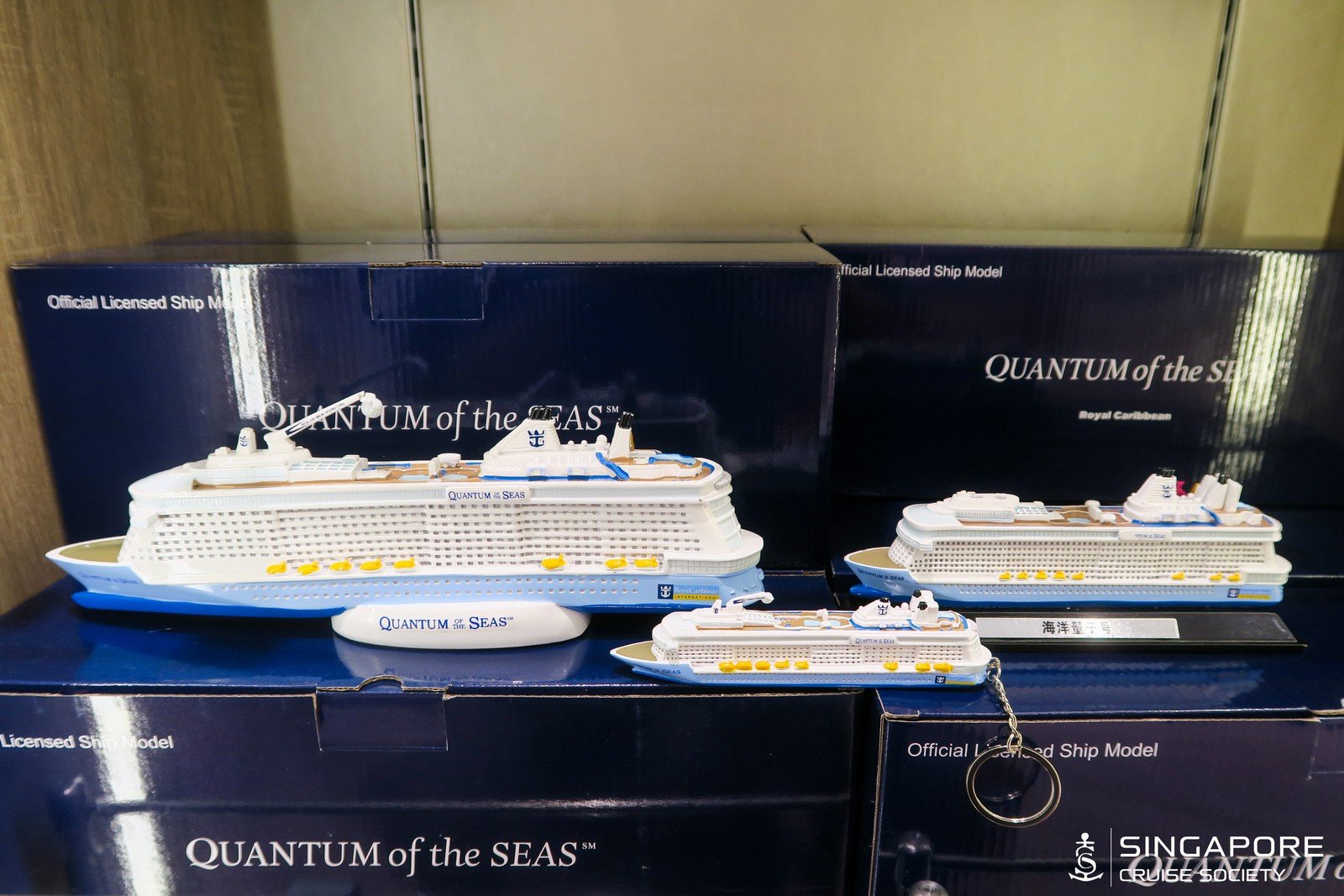 Quantum of the Seas ship models for sale, including a ship model key chain.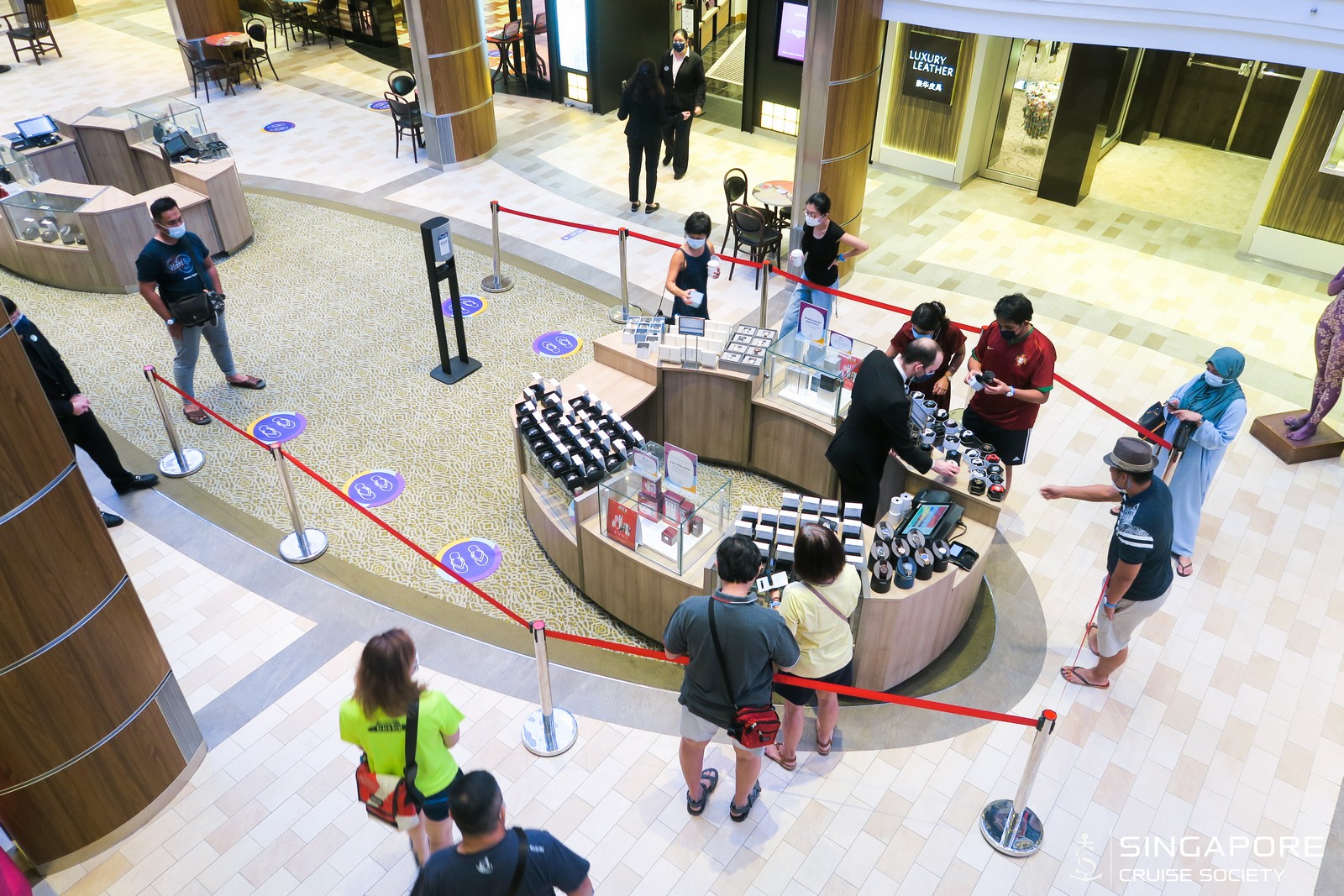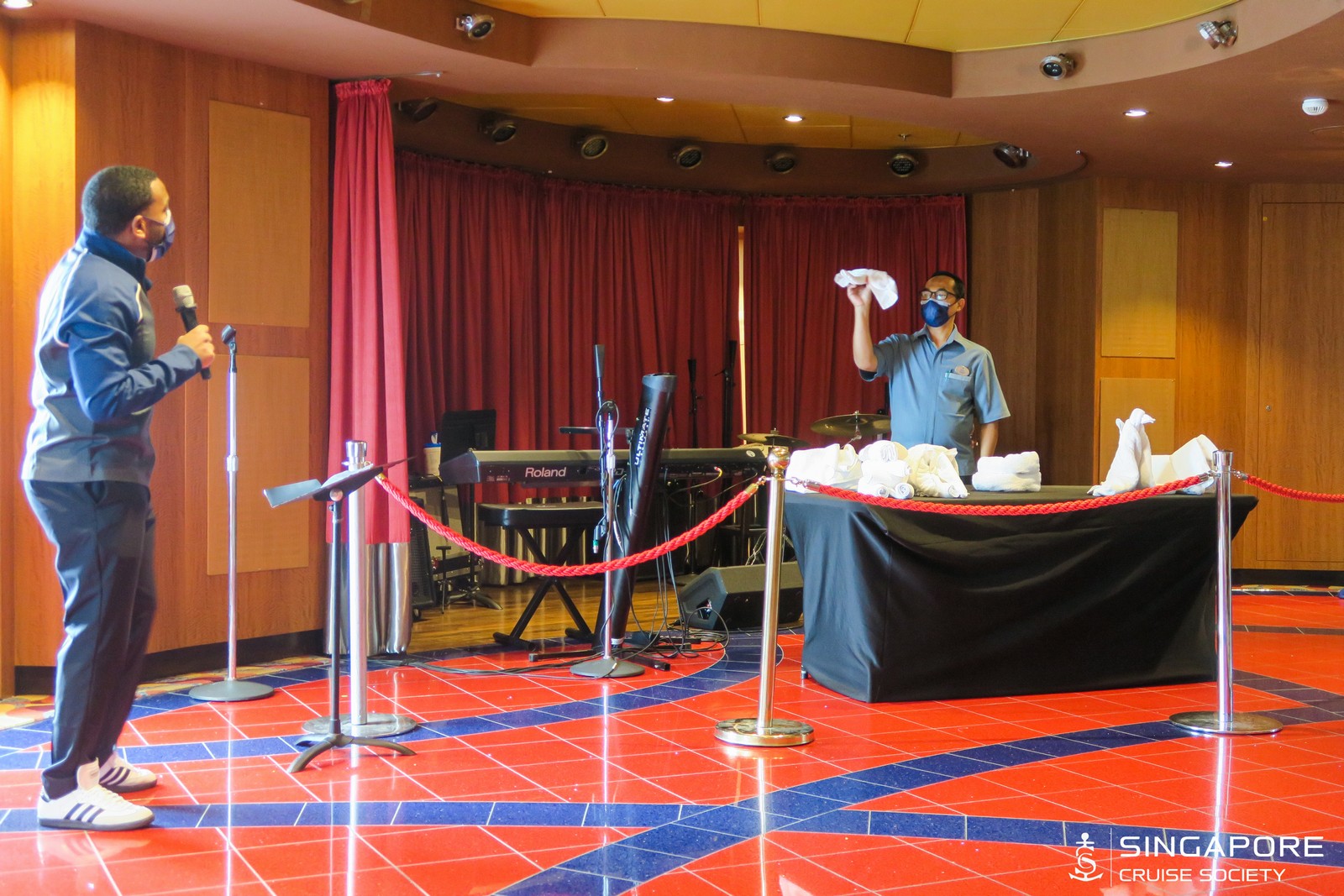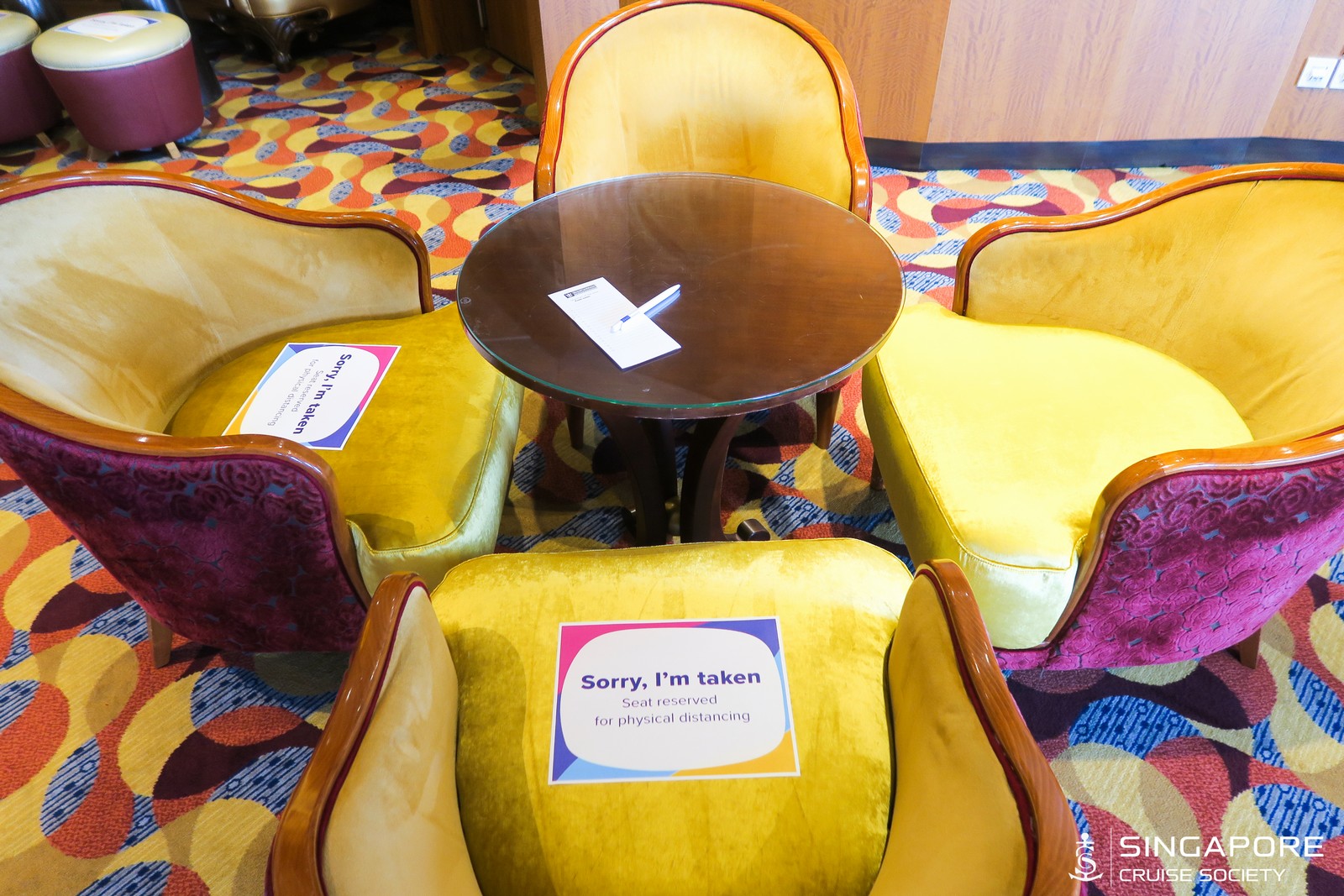 Royal Caribbean has also altered other traditional cruise activities to foster social distancing.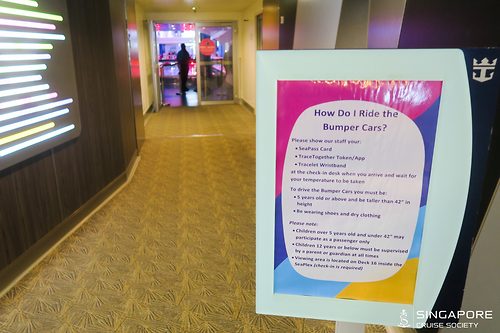 Bumper cars available for use in the SeaPlex.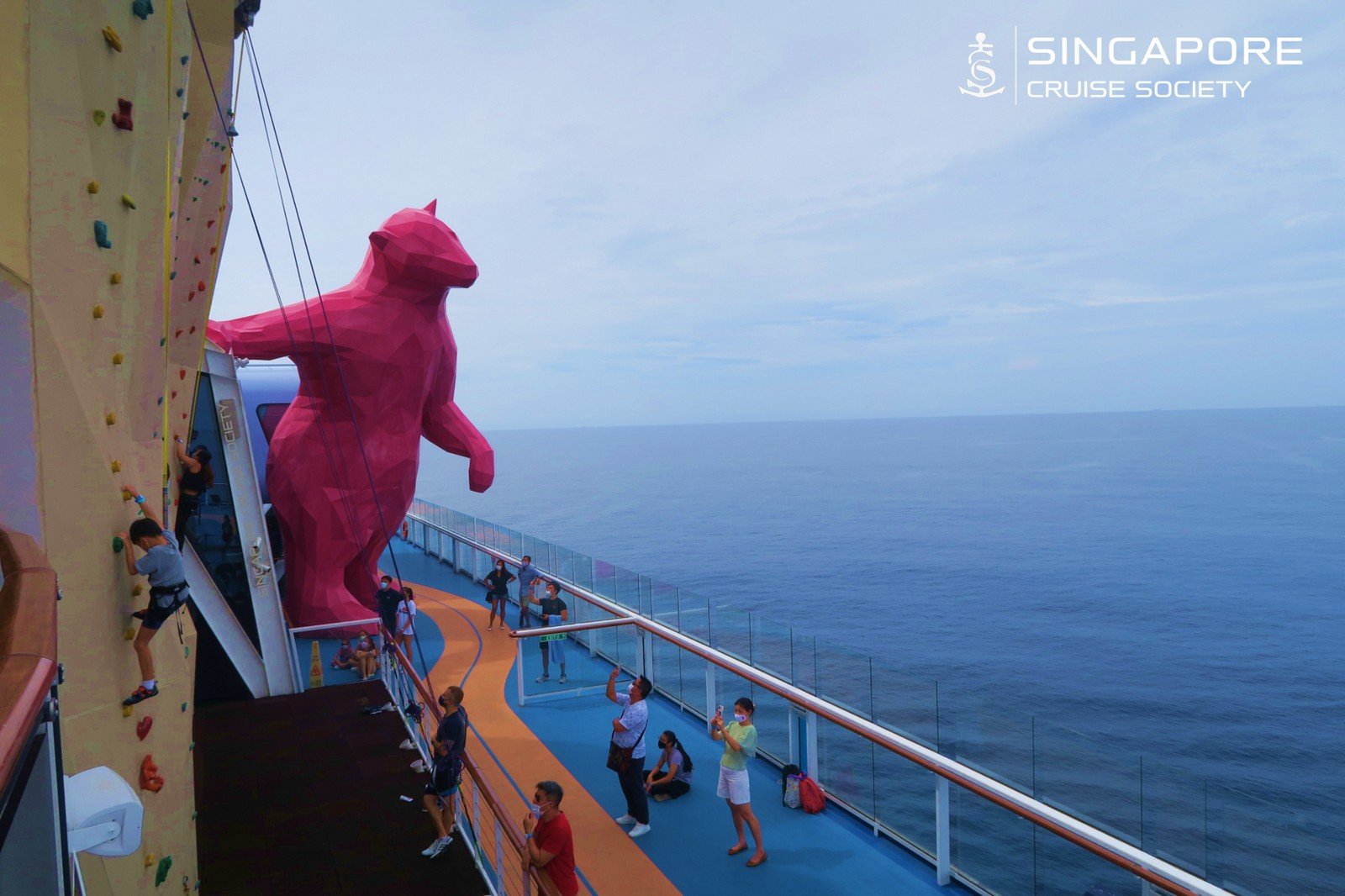 Outdoor signature activities available for use.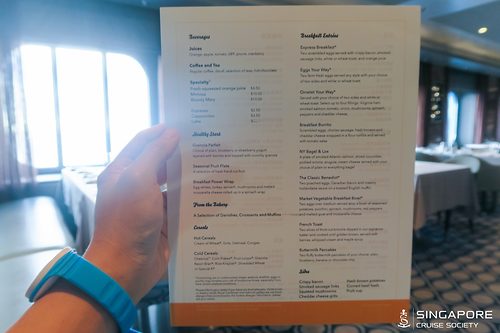 Breakfast menu to order from on Quantum of the Seas.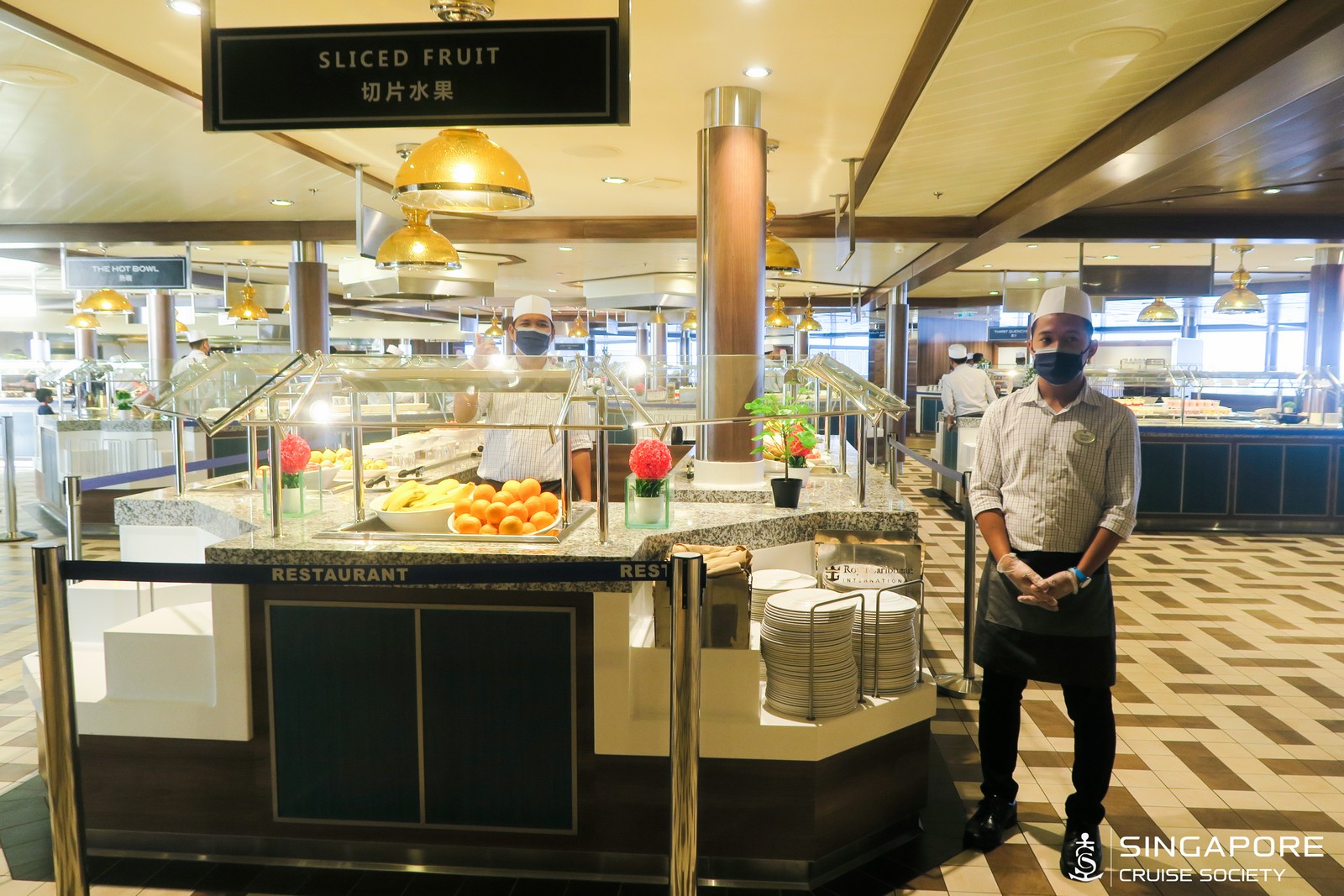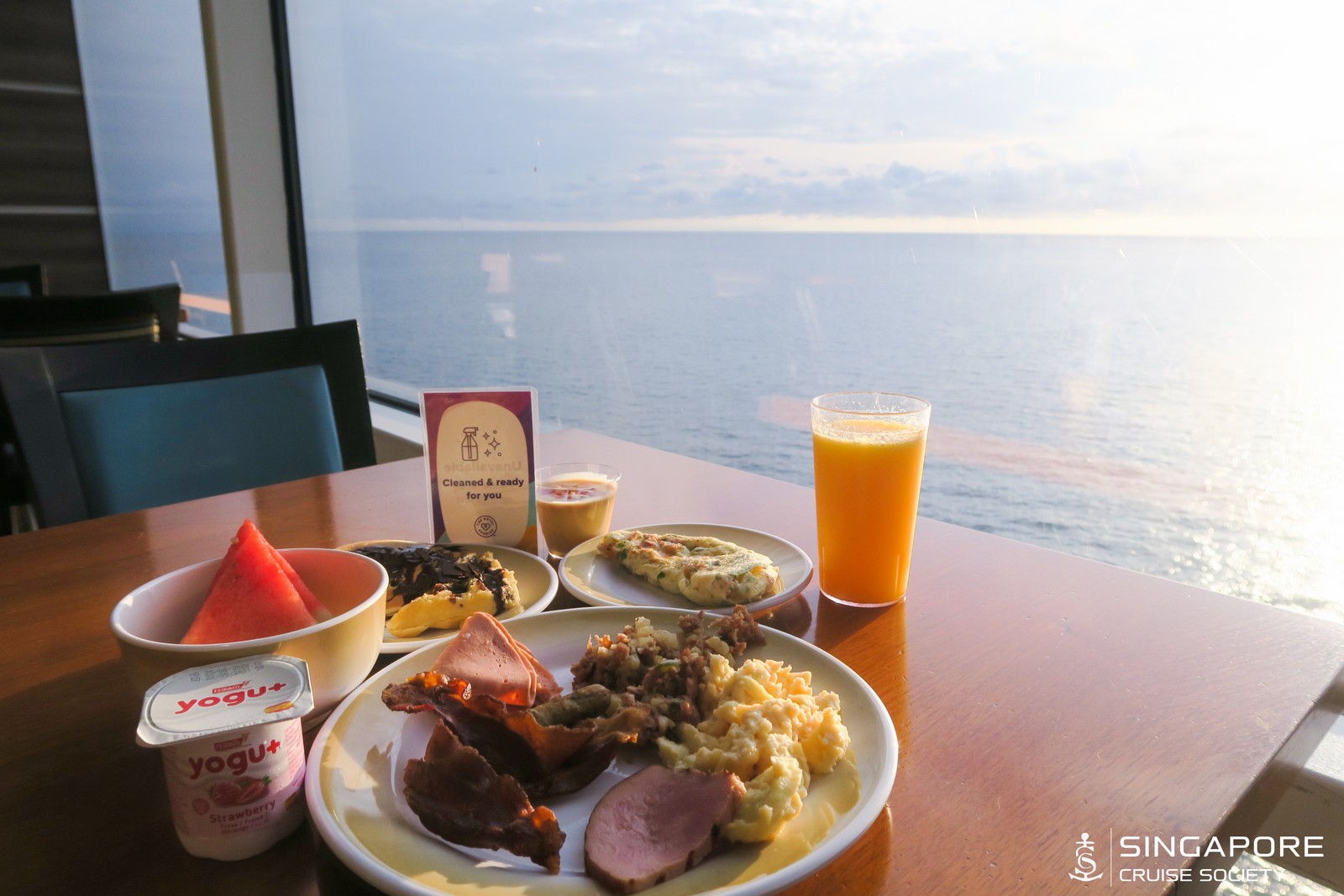 Just like yesterday, the Windjammer is full service with crew members serving guests.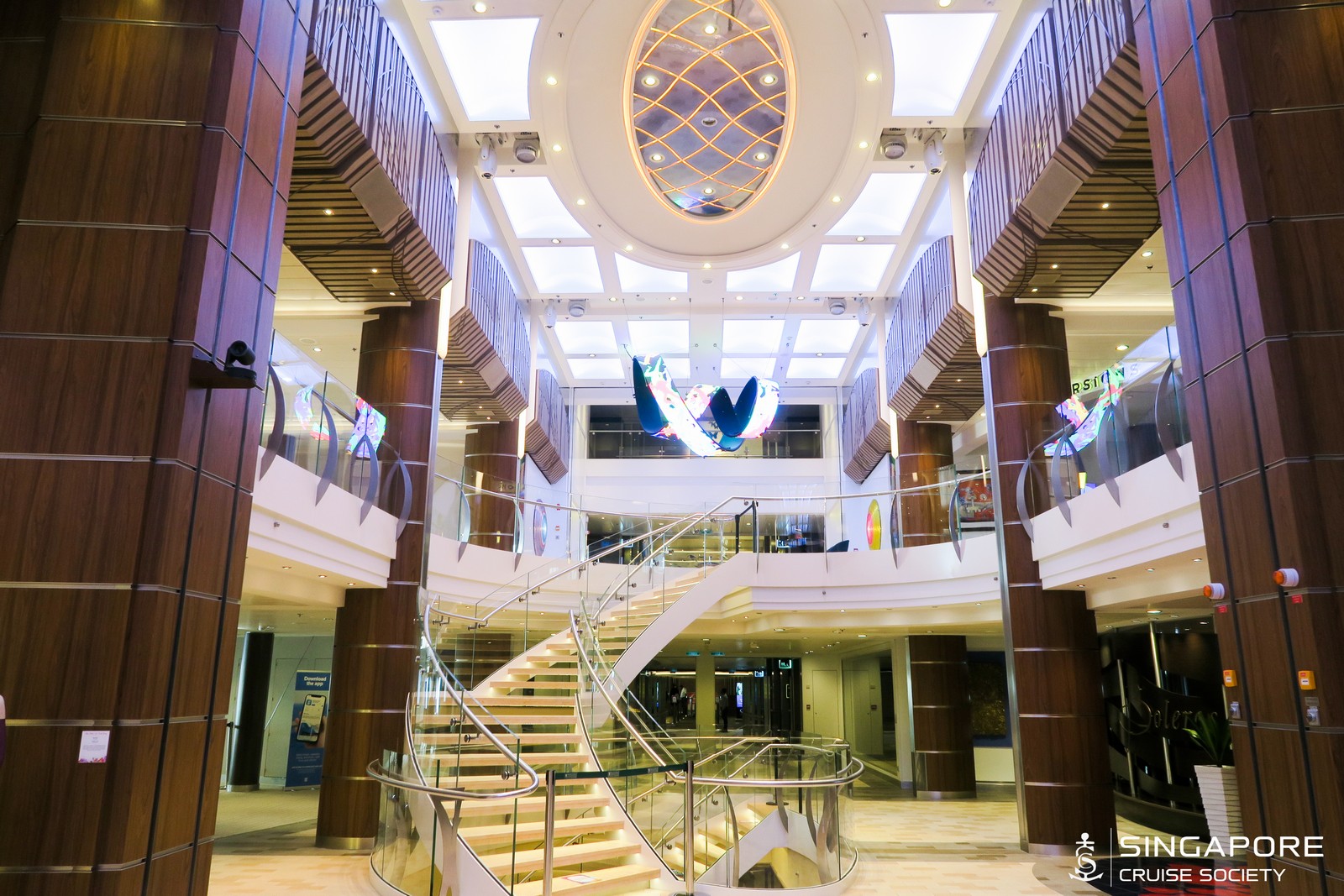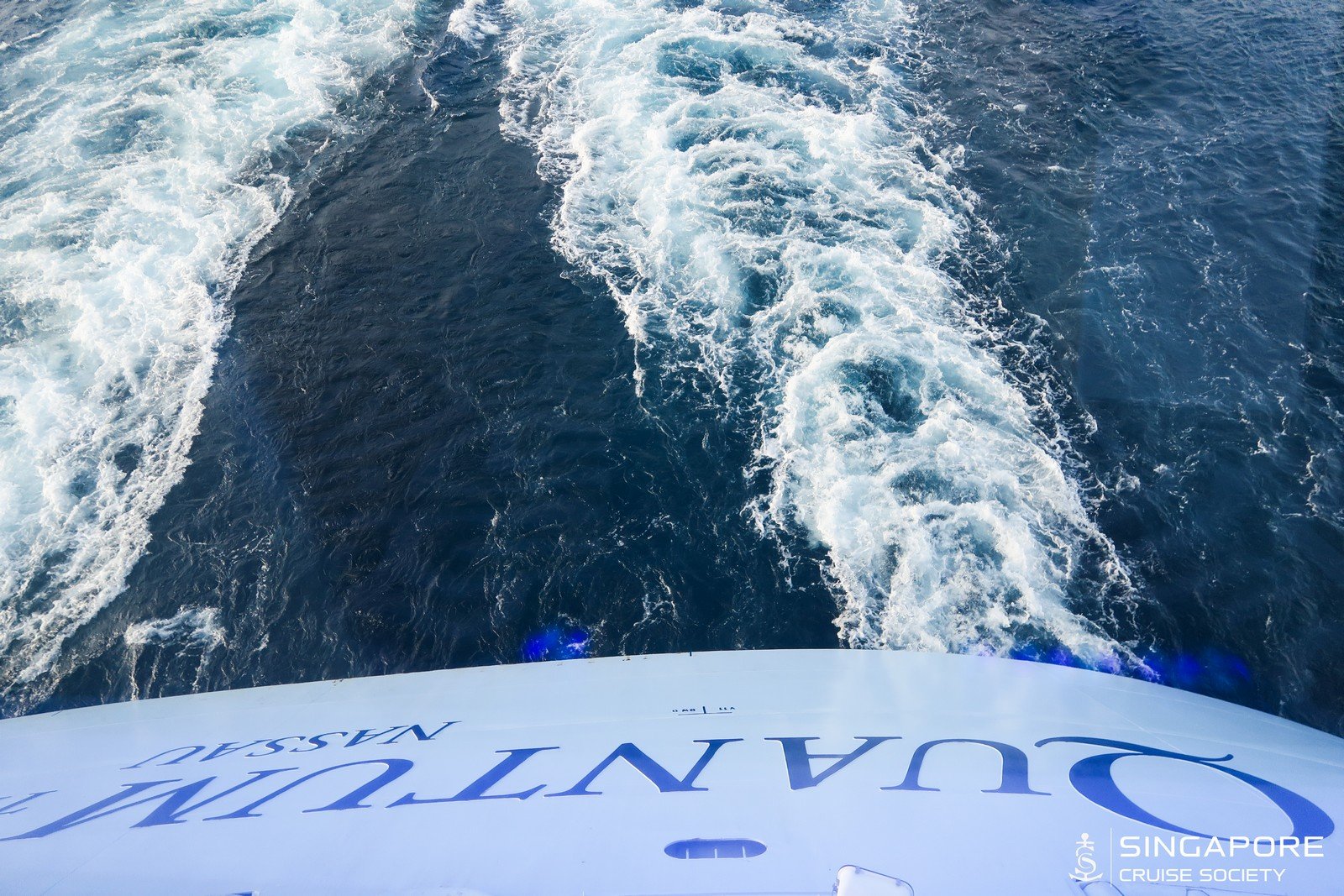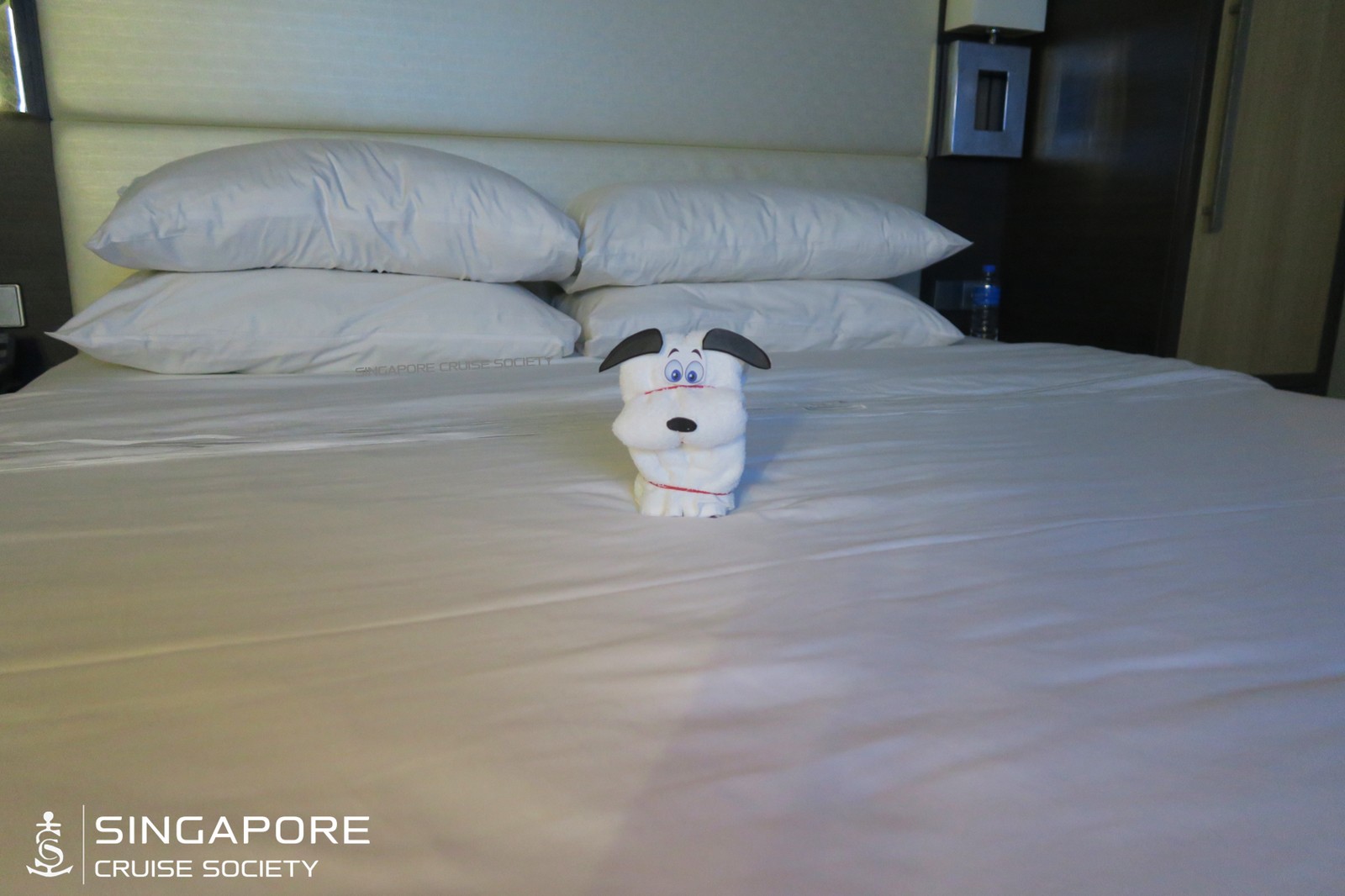 That's a wrap for day two on Quantum of the Seas. Many thanks to the Singapore Cruise Society for helping us share what it is like to be on the first Royal Caribbean cruise ship back in service.