In:
The first day is a wrap on Royal Caribbean's first cruise ship to return to service, and we have a look at some of the evening activities onboard.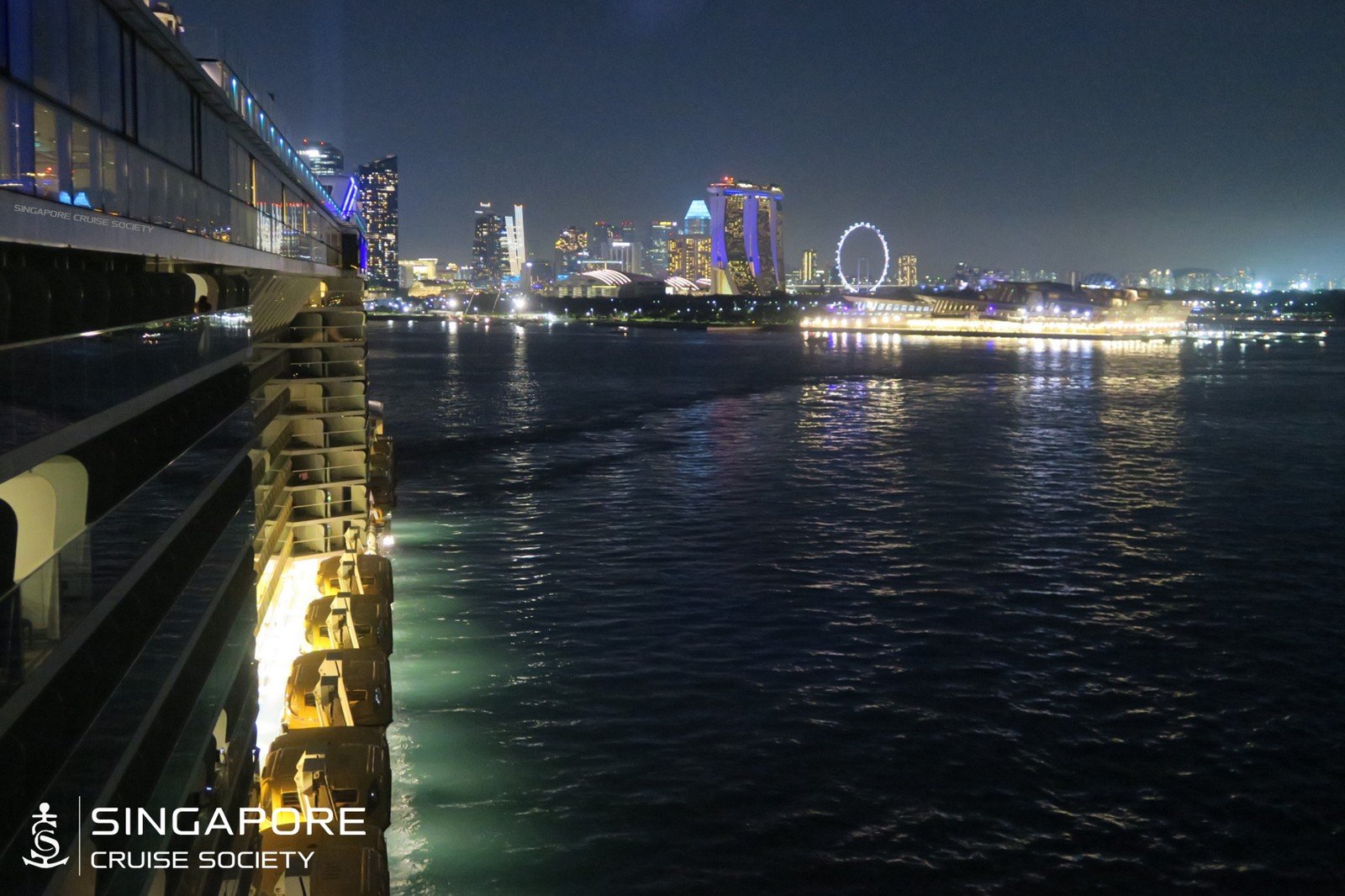 Quantum of the Seas set sail from Singapore on December 1, and is the first Royal Caribbean ship to offer passenger service again since the cruise industry shutdown in mid-March.
Guests boarded Quantum of the Seas in the morning, and the ship set sail on a 3-night cruise with no port stops and only available to residents of Singapore. It is an important test for a whole series of brief cruises Royal Caribbean hopes to operate in the coming months.
You can view photos from check-in and embarkation to catch up on everything else so far.
The Singapore Cruise Society are sharing photos from onboard the ship with RoyalCaribbeanBlog, and we now have a look at how the evening shaped up.
Dinner
Let's begin with dinner onboard Quantum of the Seas.
For guests ready to enter the dining room, there is social distance markers on the ground to ensure guests in line are not too close together.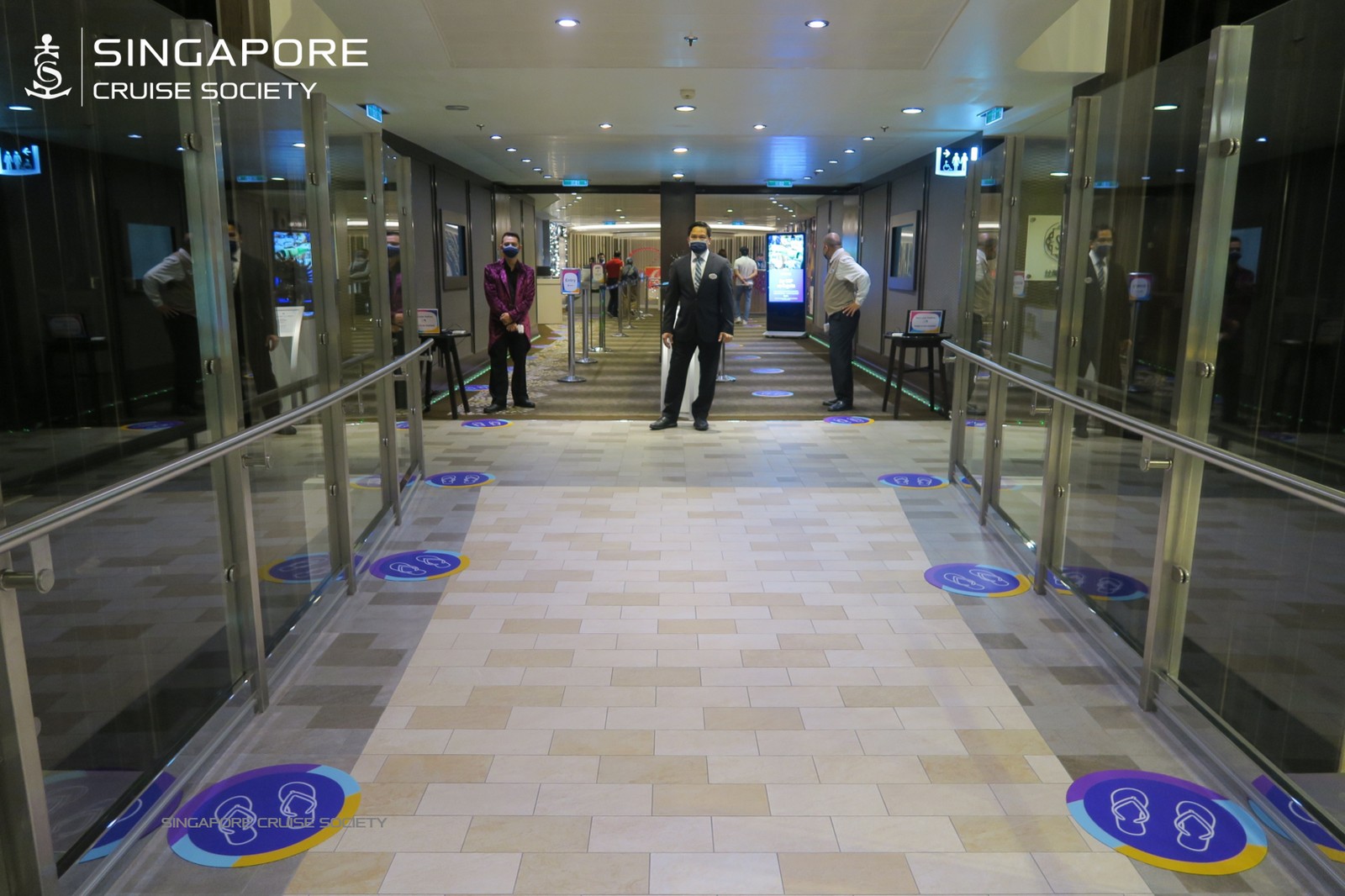 Dinner in the main dining room is similar to what most guests may be used to, although there are QR codes on the table where you can pull up the menu.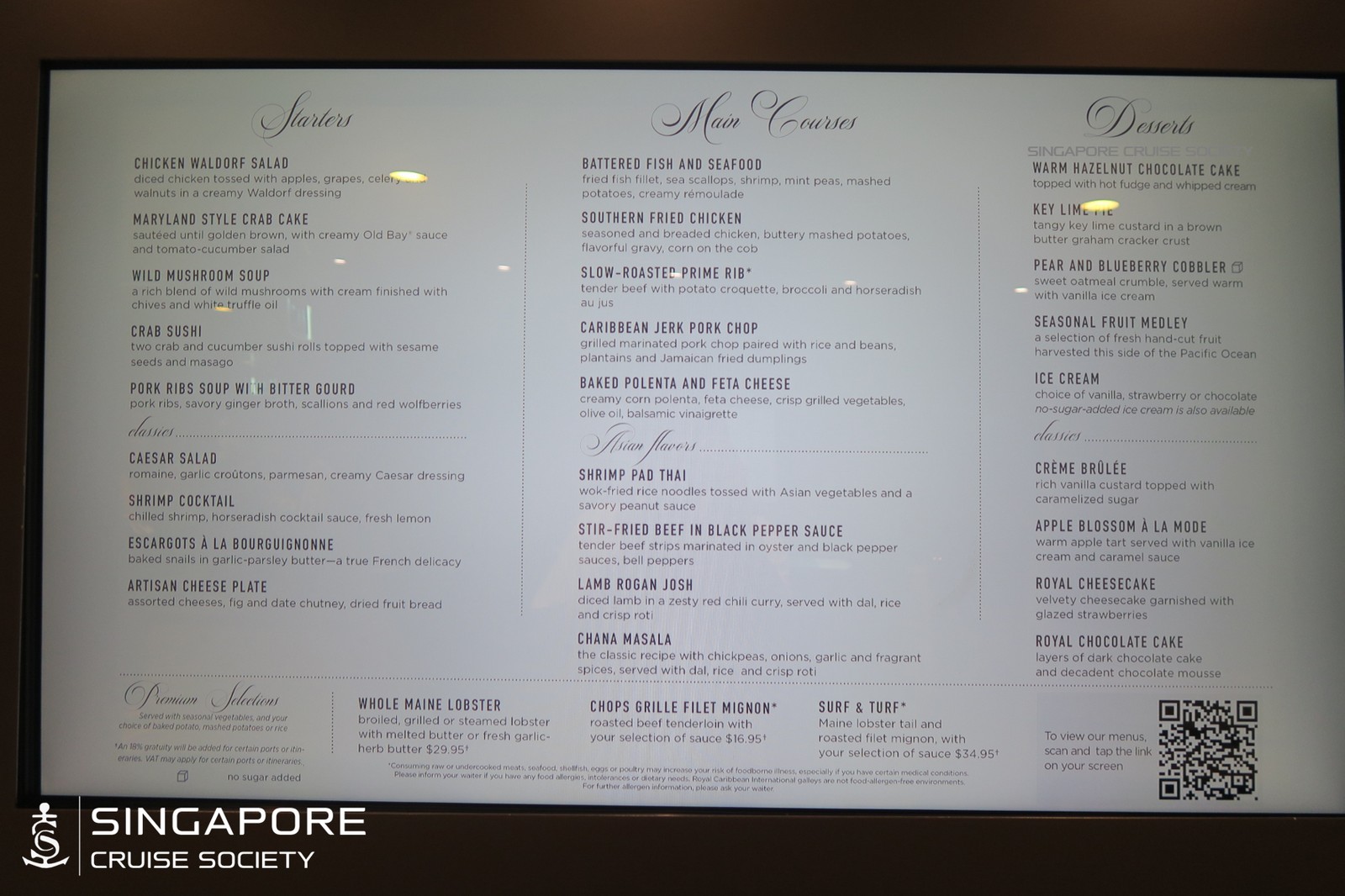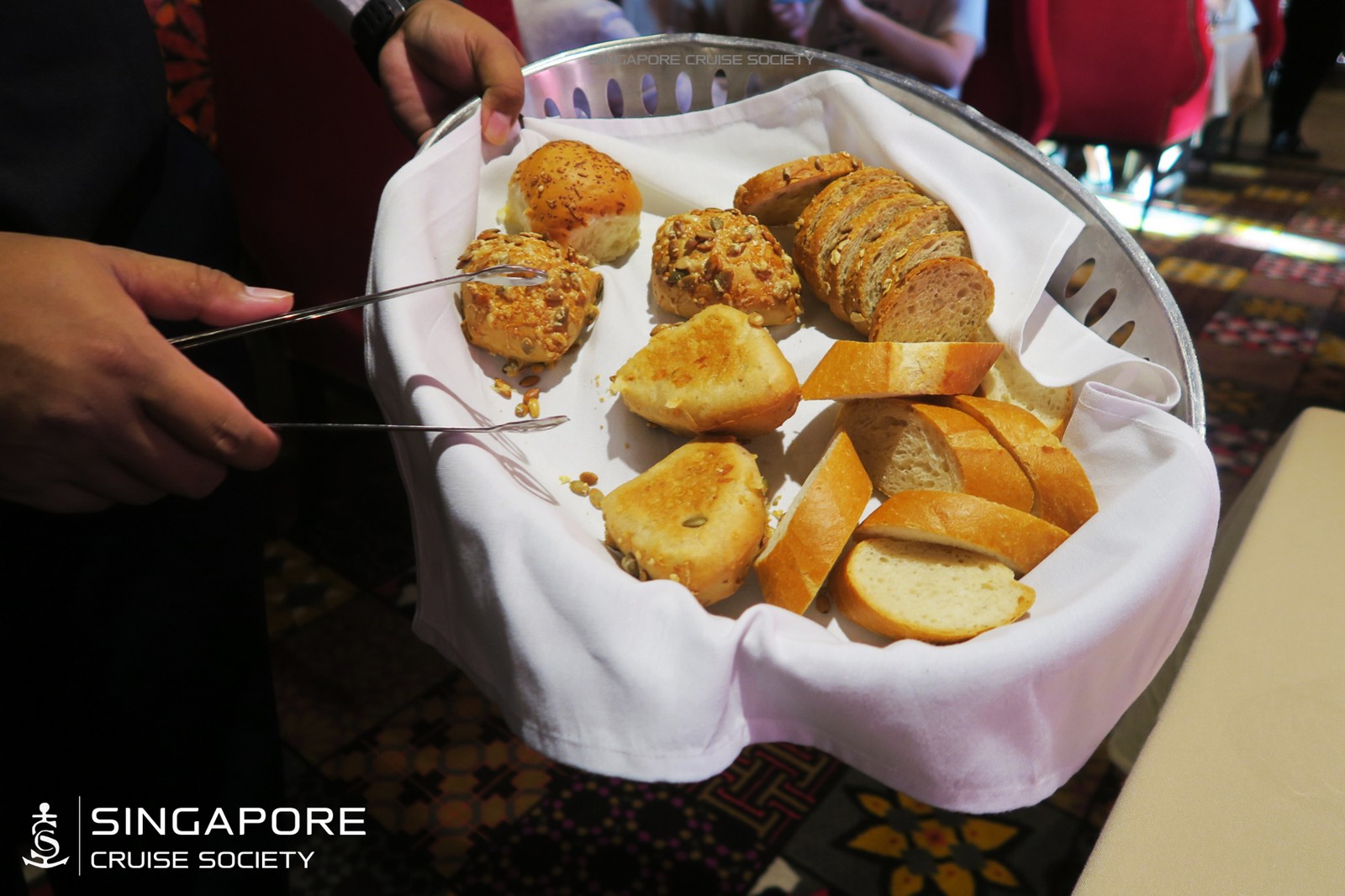 Escargots, Shrimp Cocktail , Pork Chops and Pad Thai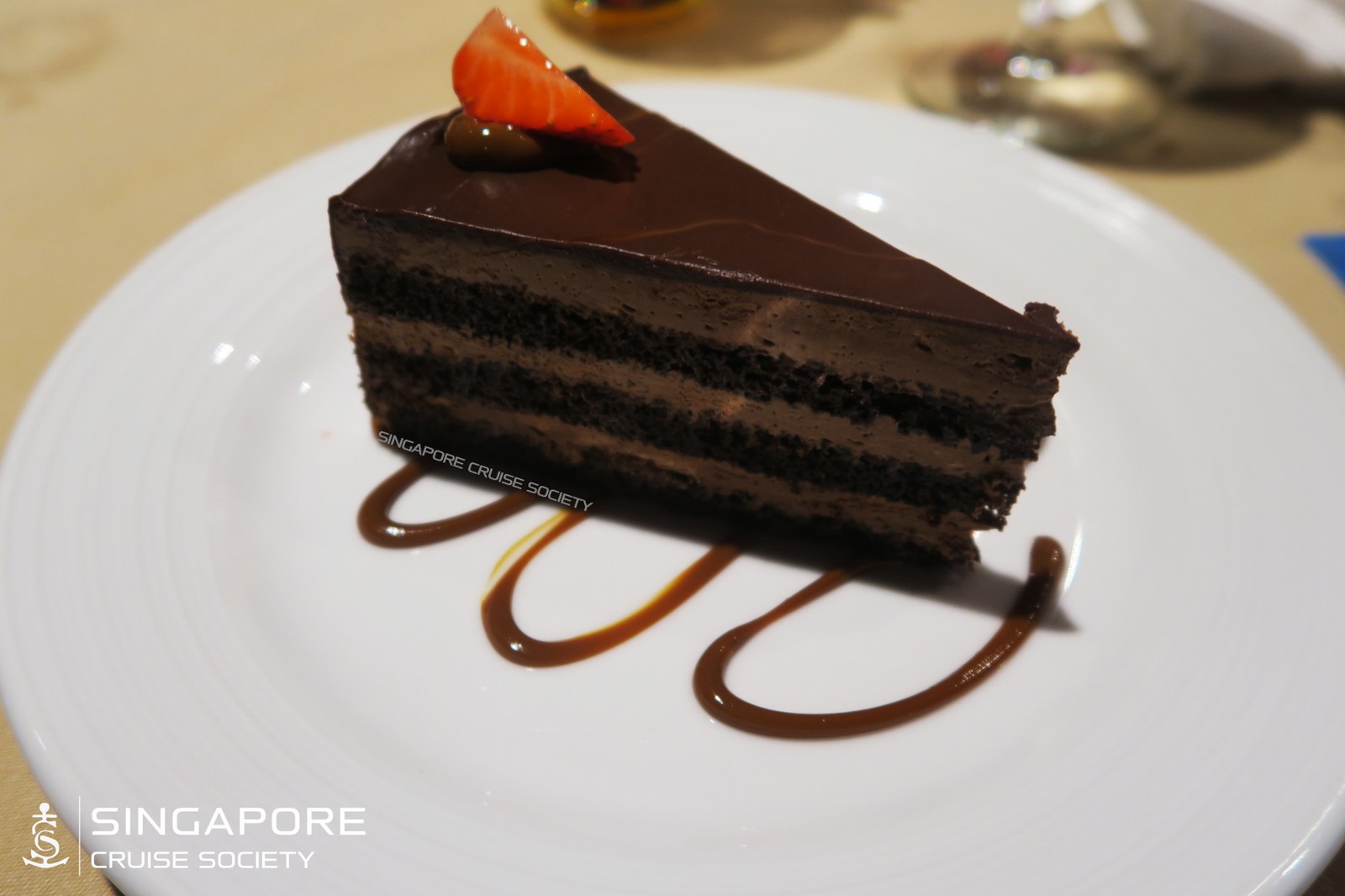 Royal Chocolate Cake
Entertainment and fun things to do
The SeaPlex on Quantum of the Seas offers a lot of fun activities to do onboard, and Bumper Cars were open for guests to enjoy.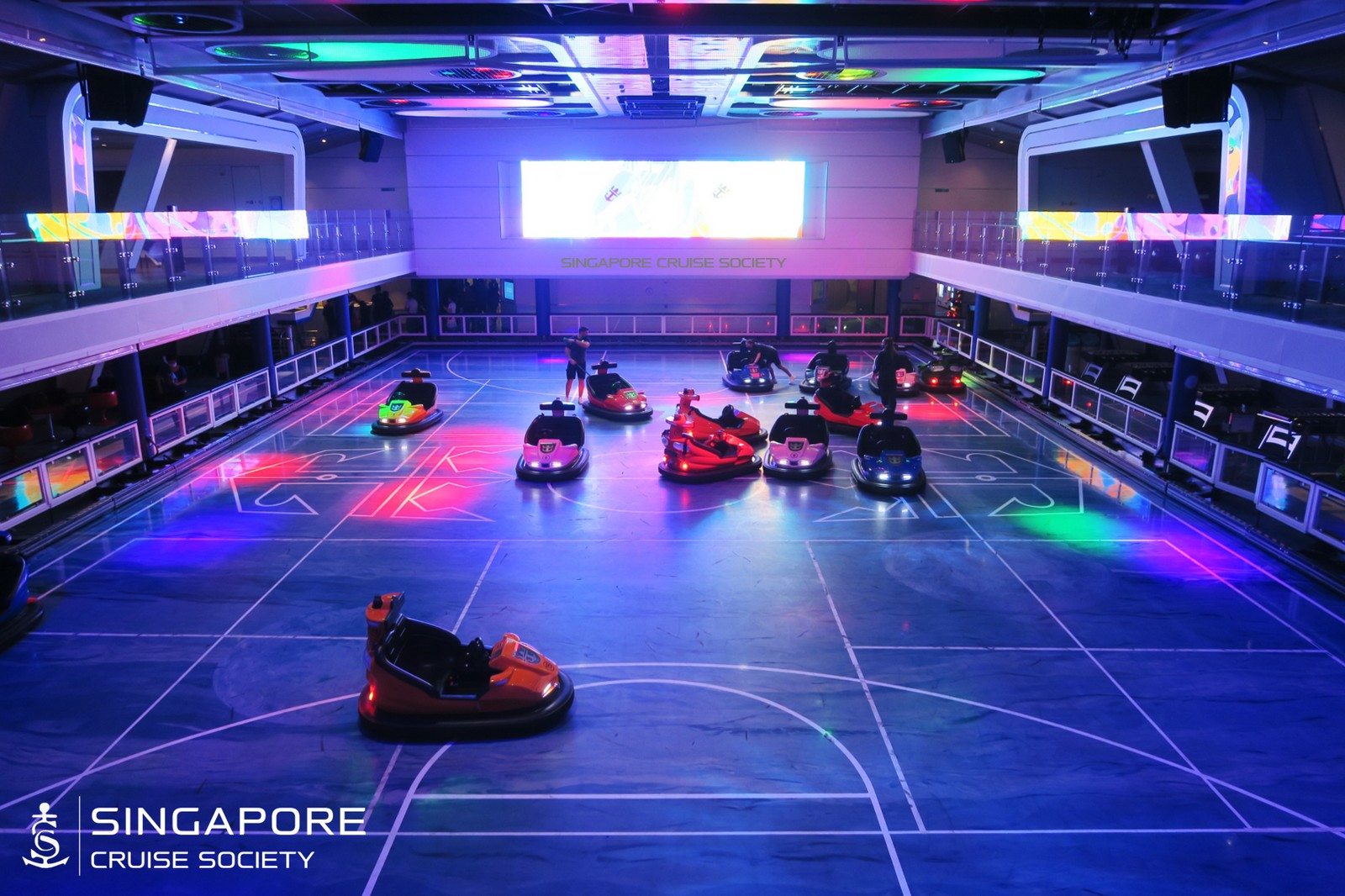 Crew members take guests' temperatures waiting for bumper cars. Our friends reported that the lines were long, but they did move quickly.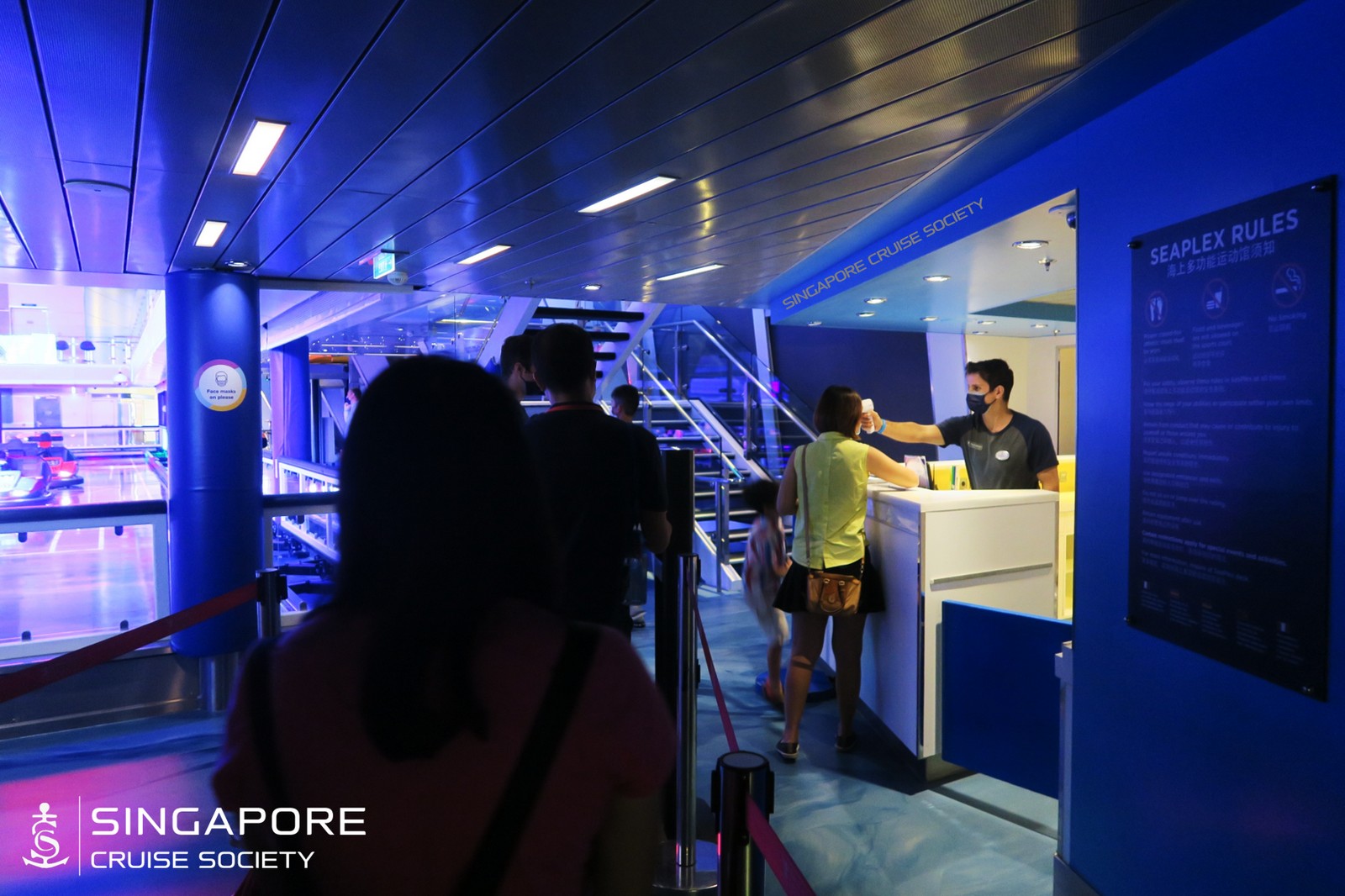 Cruise staff will sanitize each of the bumper cars between each sessions, which takes about 2 minutes.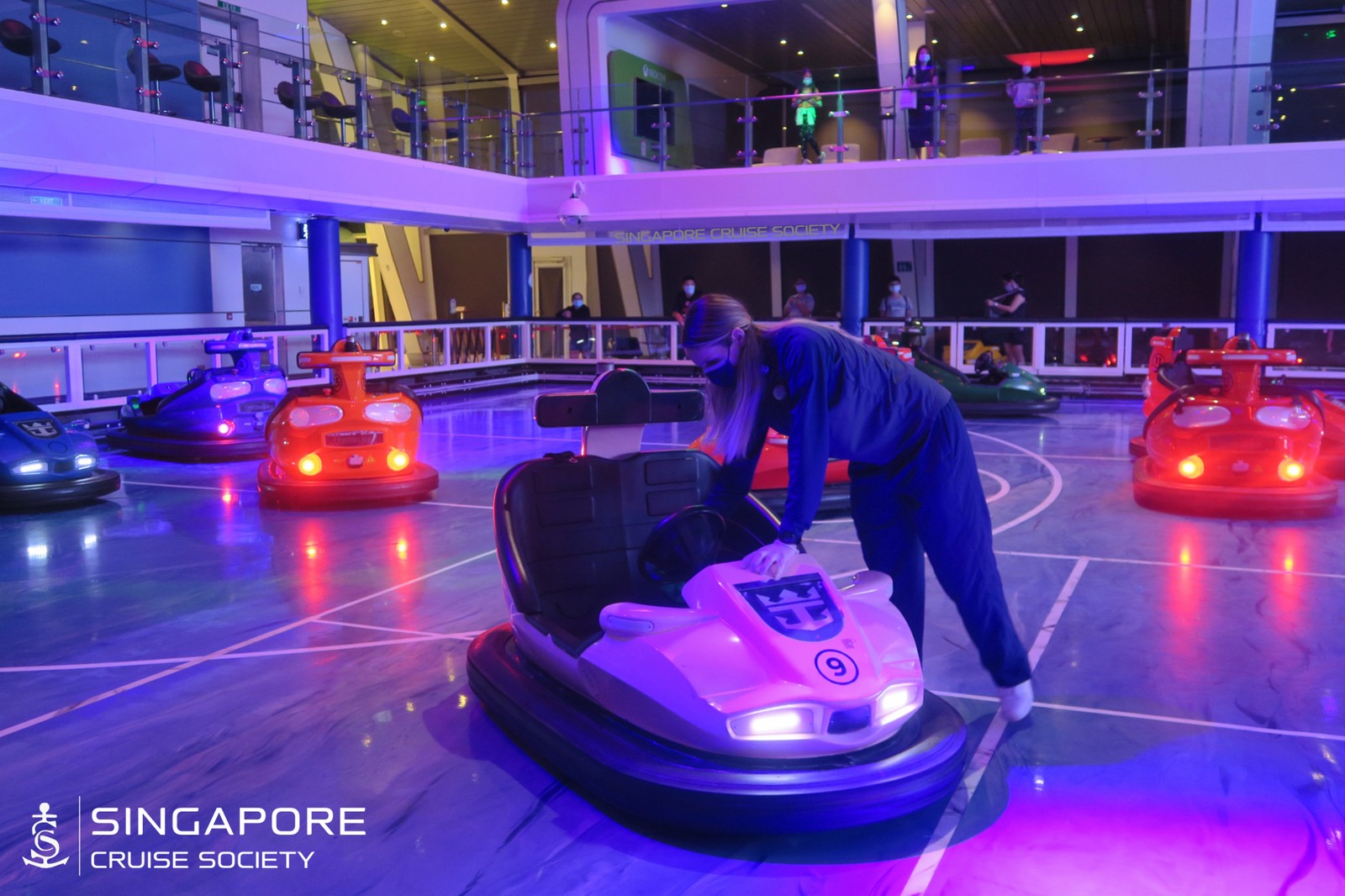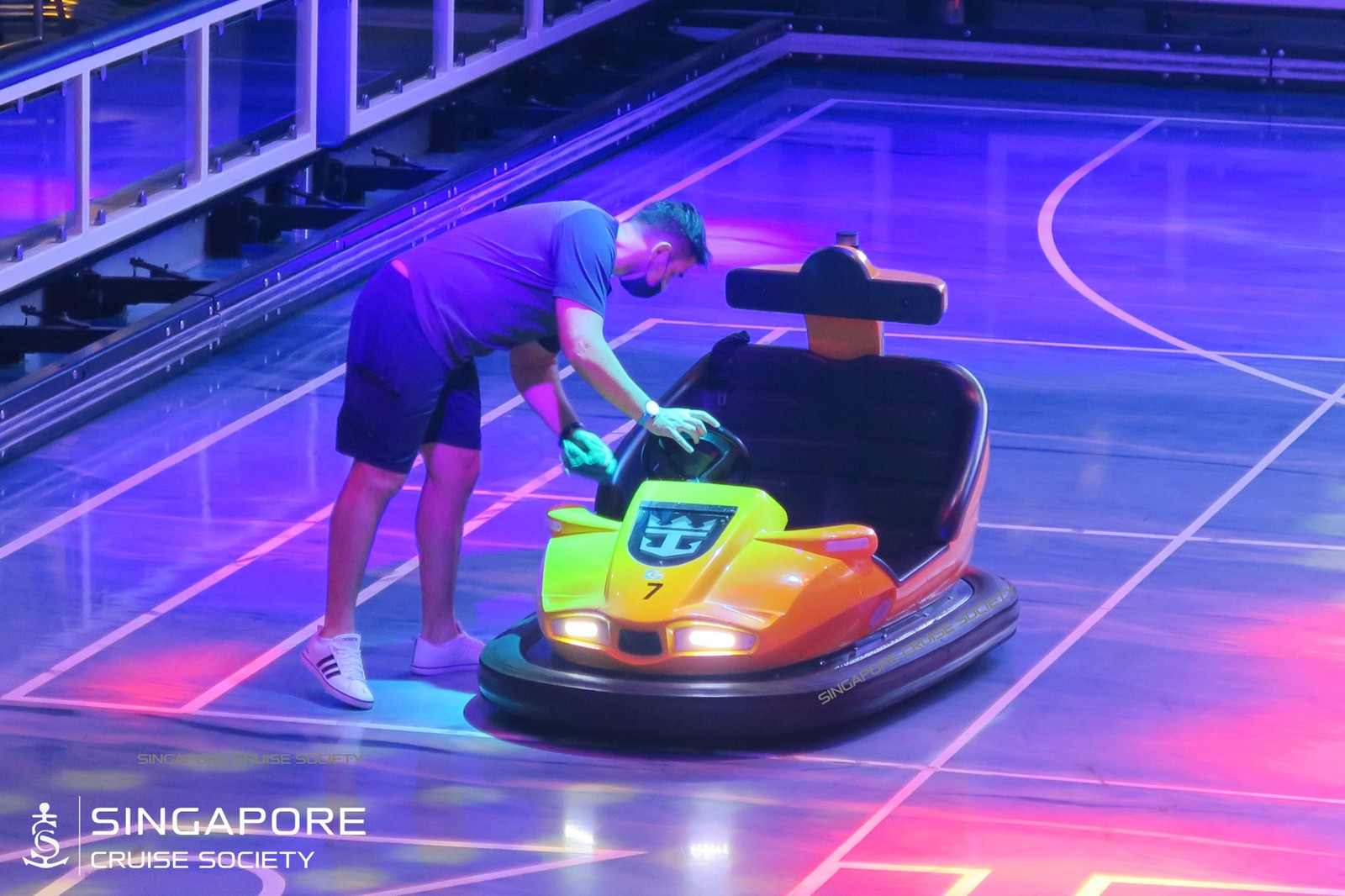 Over in the theater, guests can enjoy the production shows in a socially distanced manner.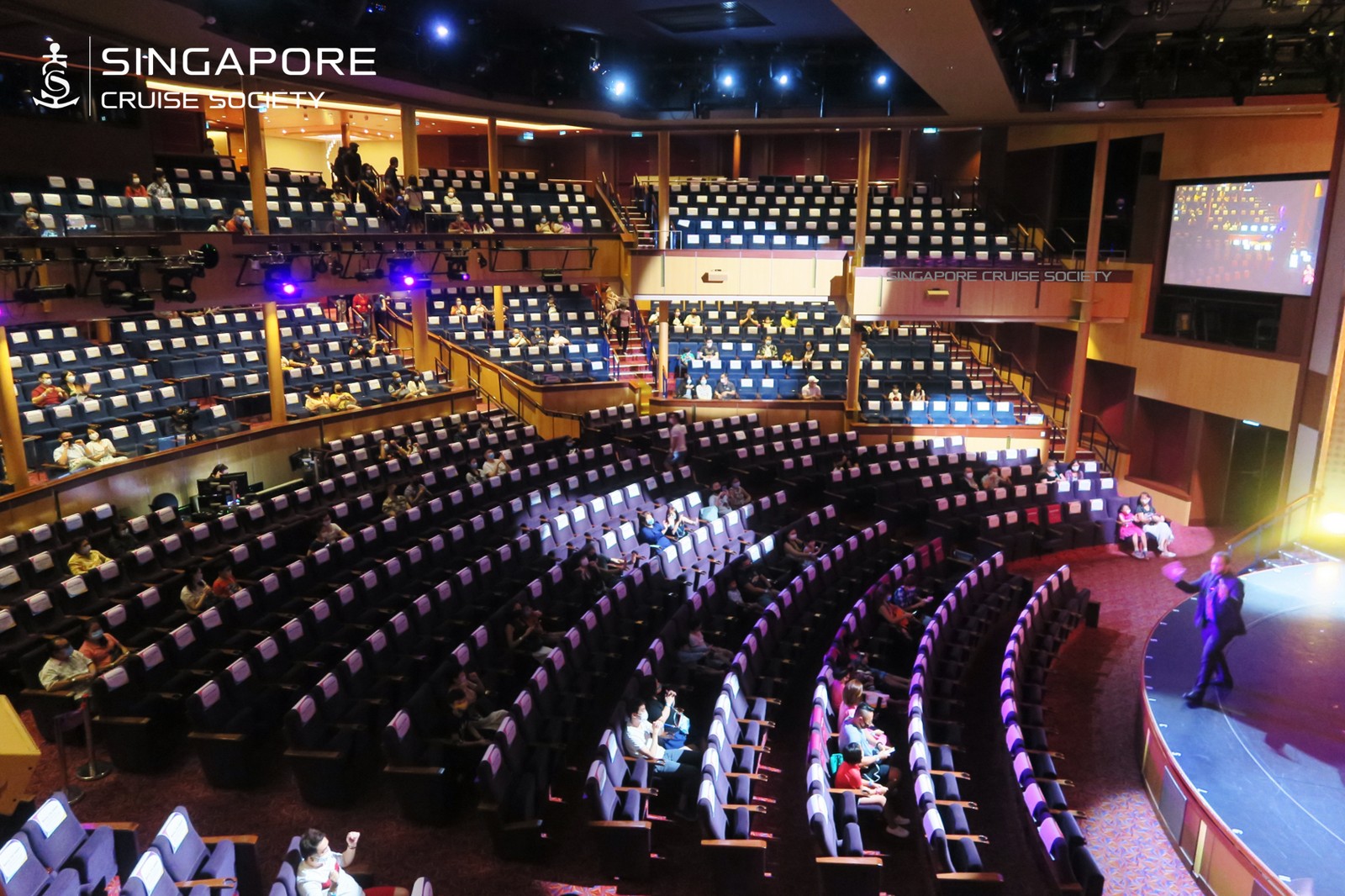 Certain seats are marked as unavailable in order to enforce social distancing.
The performers are wearing masks that match their colorful costumes.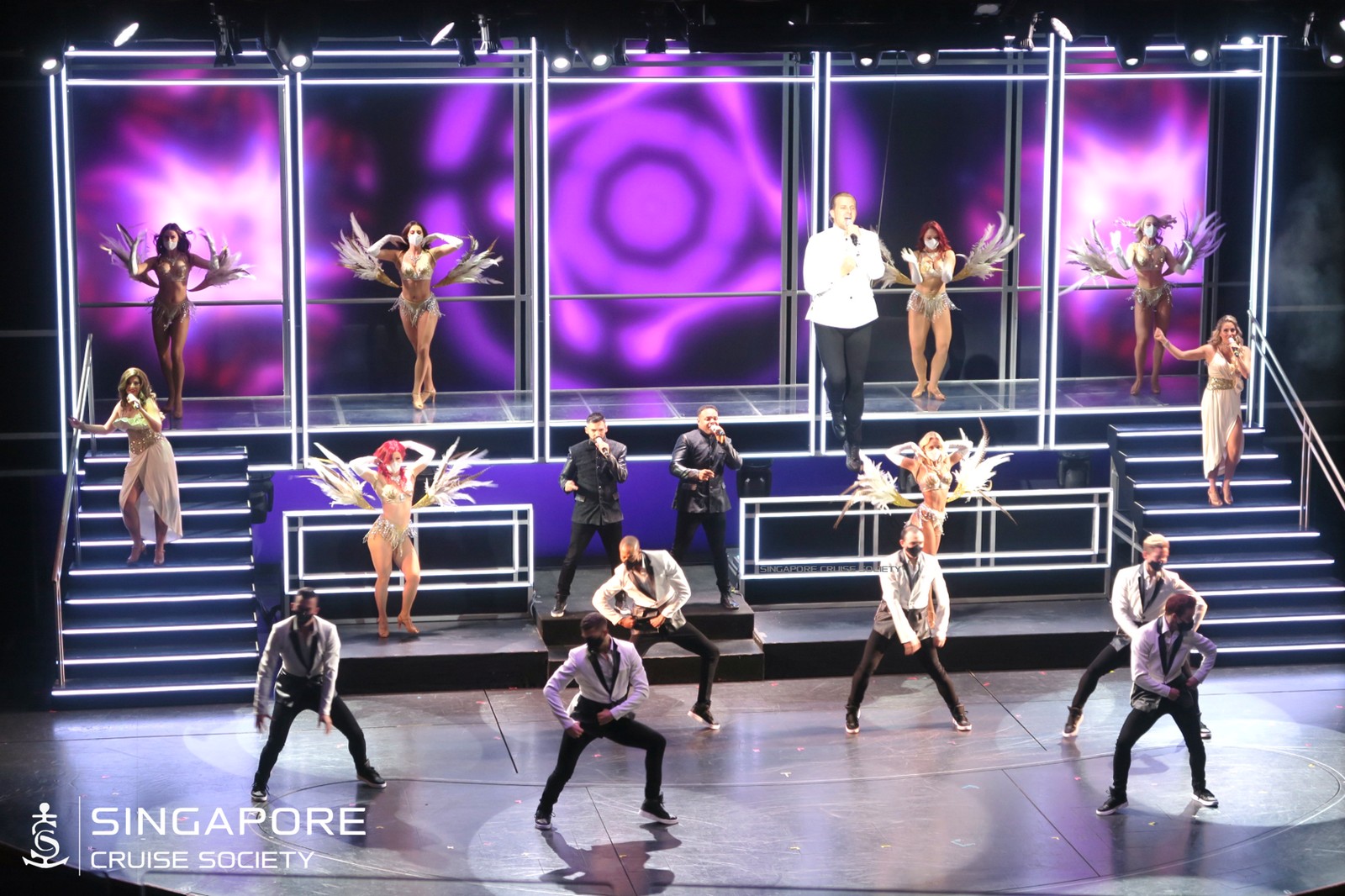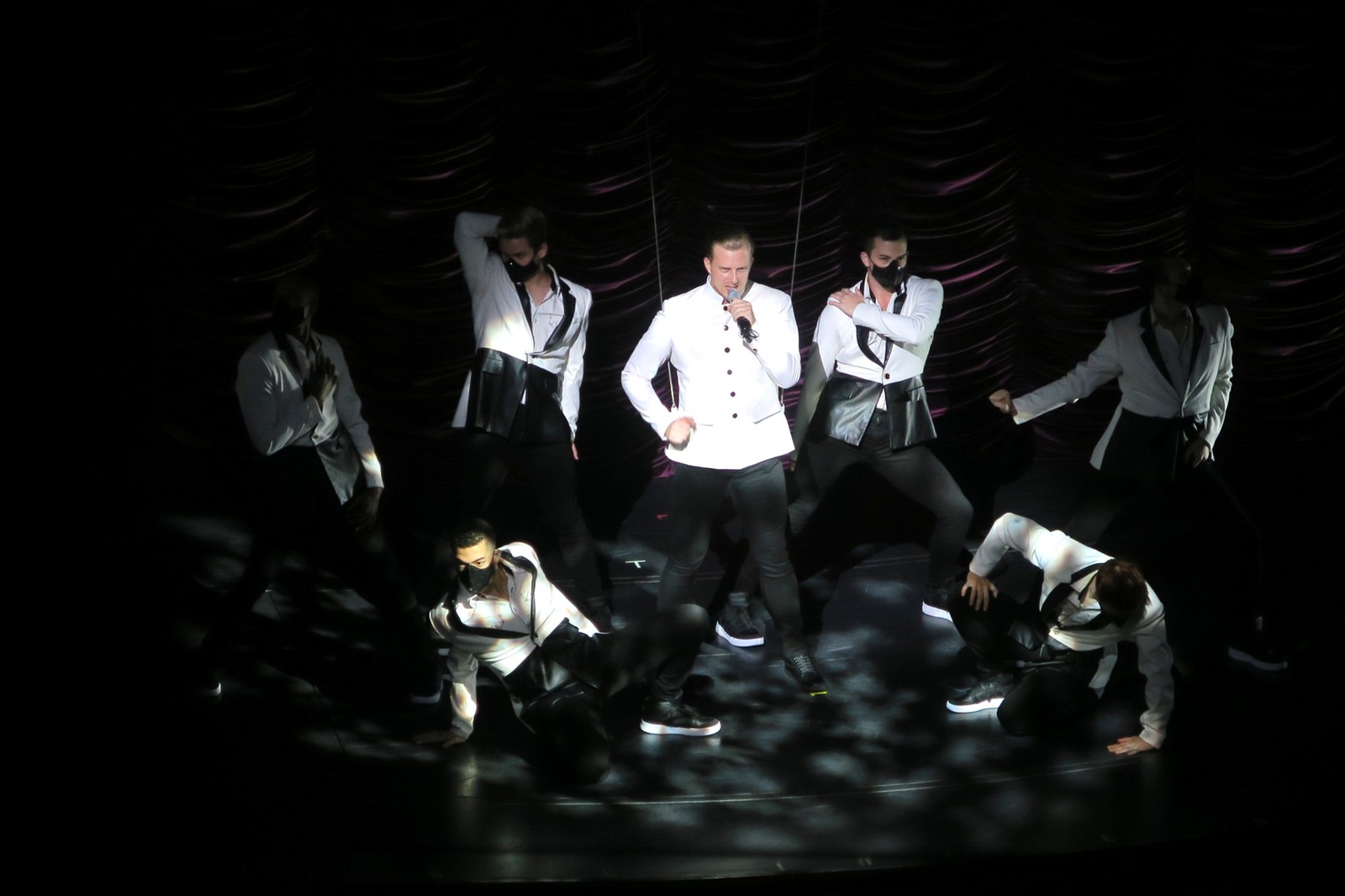 Late night
If you are looking for a bite to eat before bed, the usual spots are open, but expect a few changes.
To go to Cafe Promenade and pick up a snack, you will need your SeaPass card, Trace together token/app and tracelet.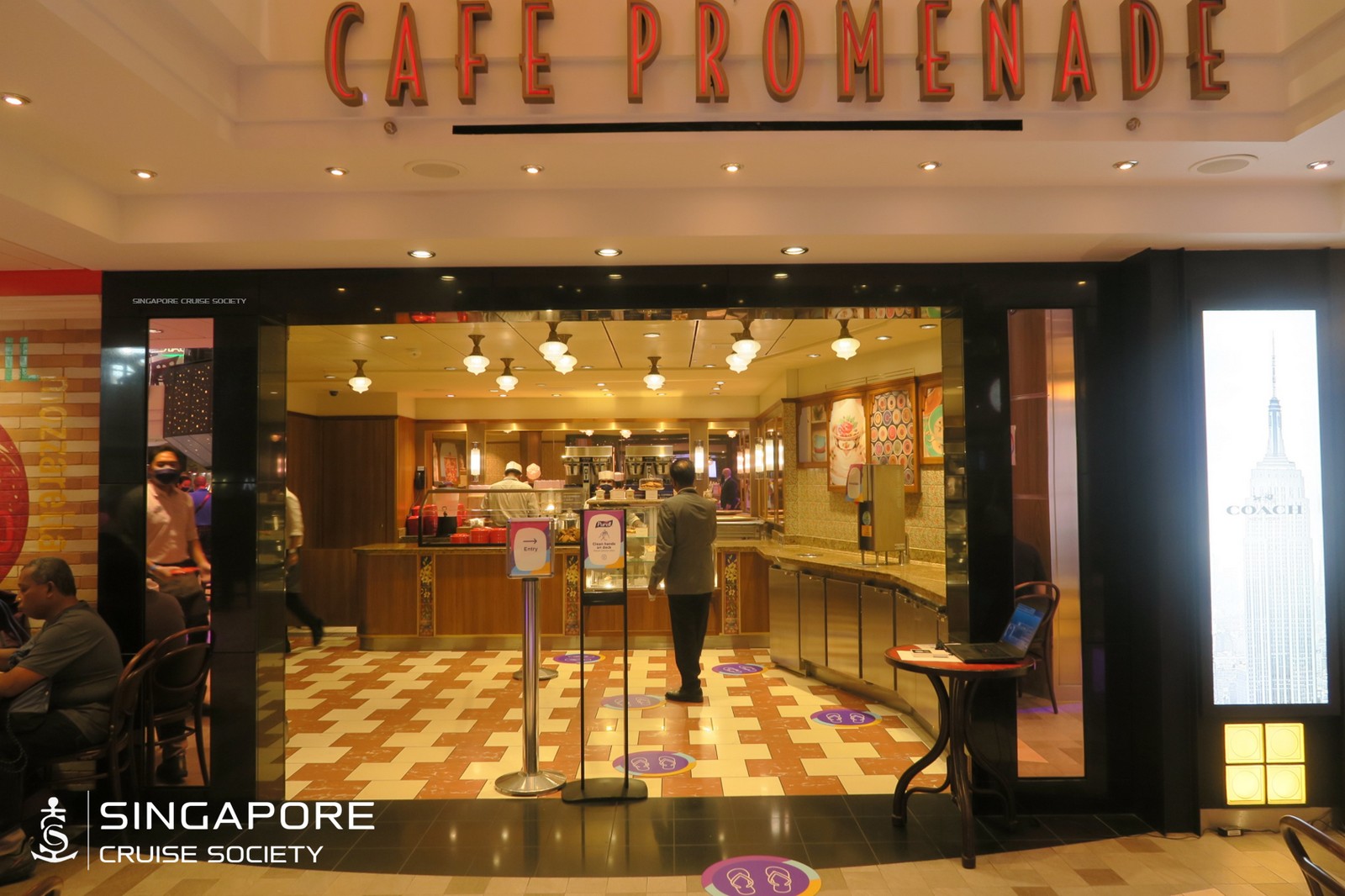 Each table has been cleaned and has a card to indicate it is ready, with a card to indicate it is has been sanitized.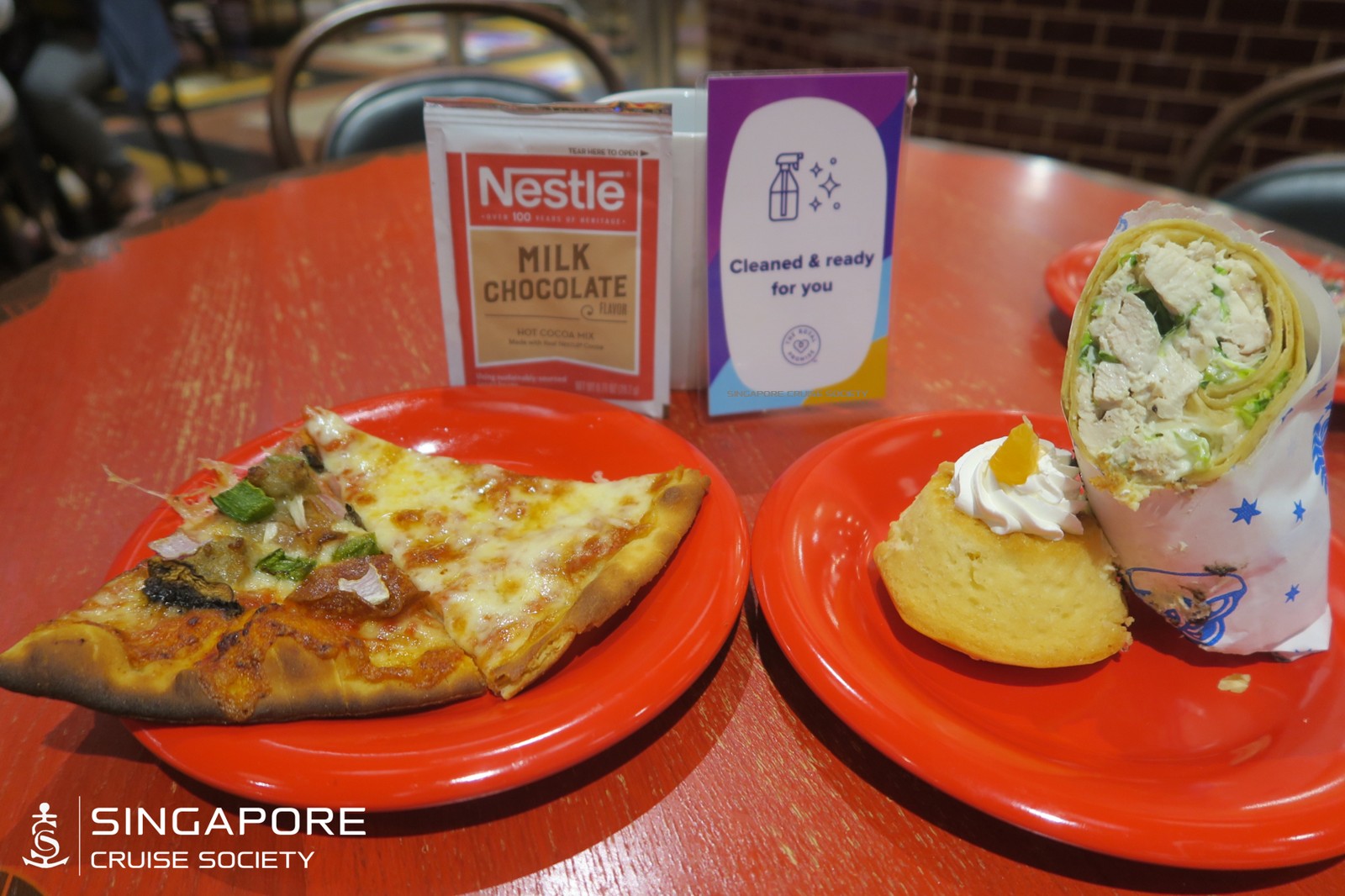 Casino
The casino is open on Quantum of the Seas, and just like other venues, has social distancing enforced.  Smoking is still allowed.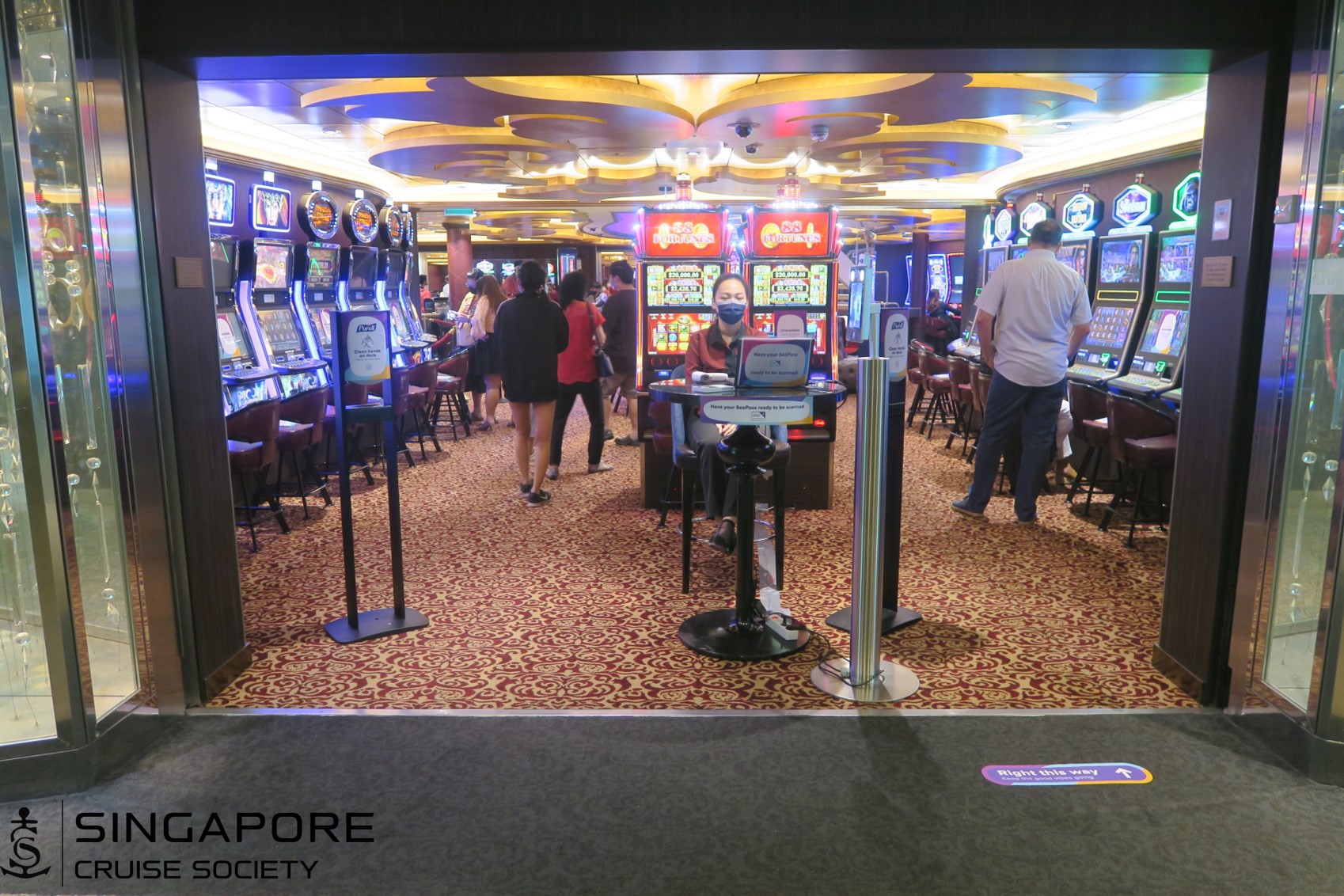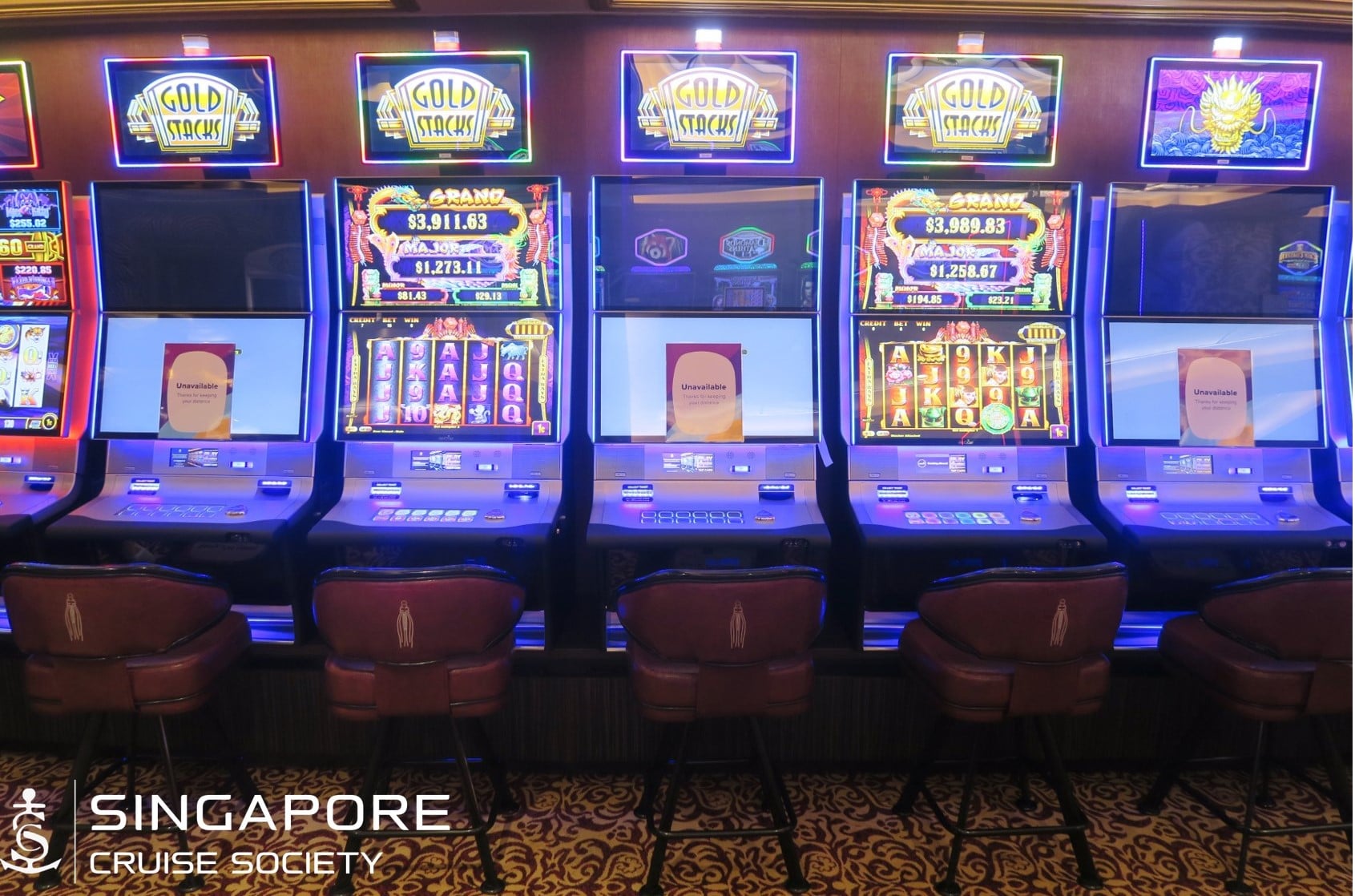 More Quantum of the Seas coverage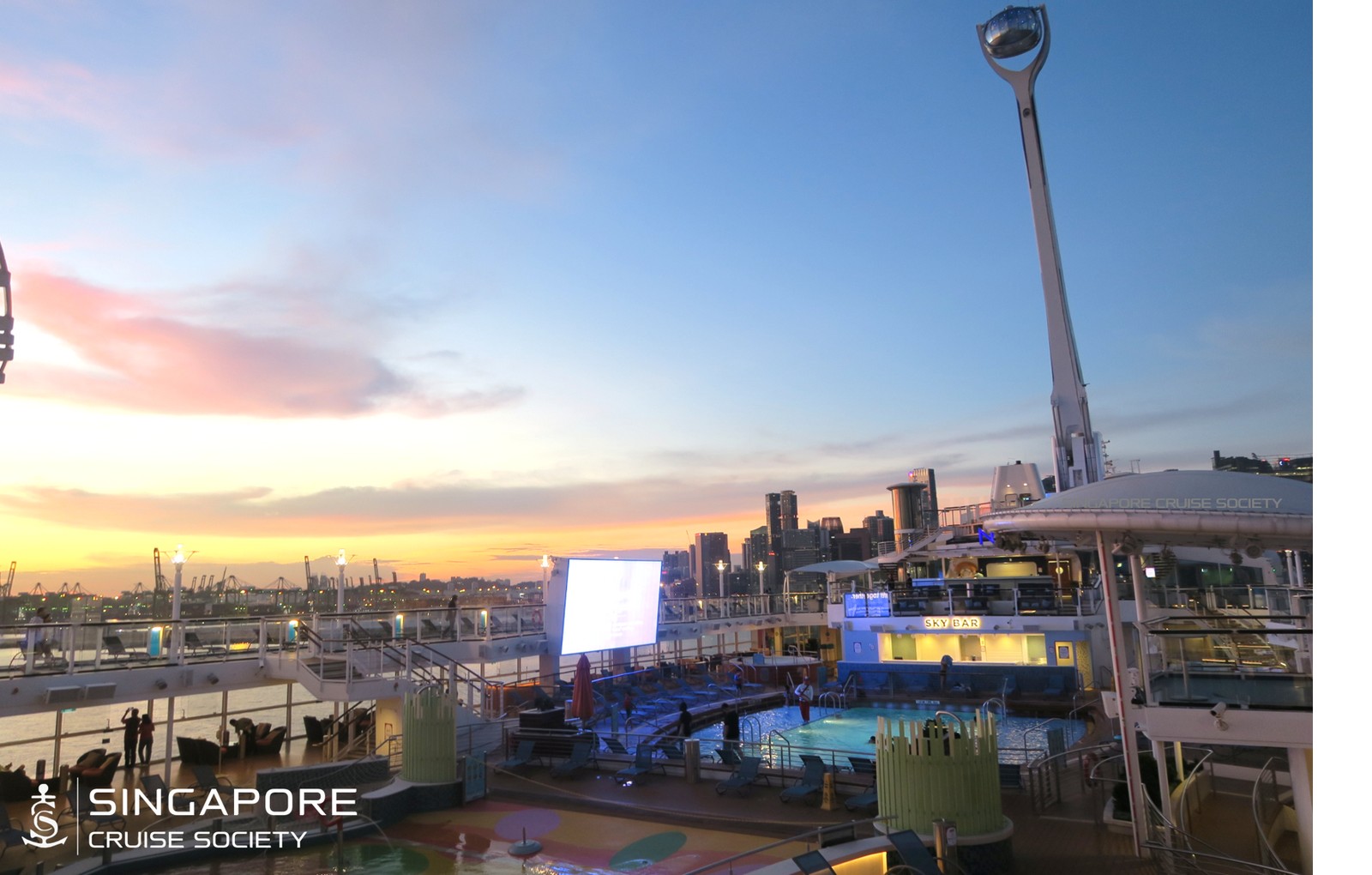 There is more photos and reports from Quantum of the Seas is coming, thanks to our friends at the Singapore Cruise Society.
First started in 2014, Singapore Cruise Society has documented significant cruise happenings in Singapore. Since then, we have grown to be one of Asia's largest cruise-
centric blog and community, providing everything from cruise vacation experiences to the latest development in the cruise travel industry. Follow them on Facebook and Instagram.