In:
Have you ever dreamed of being that person that gets to stay in the biggest and most extravagant room on a cruise ship? Someone is going to do it, so why not you?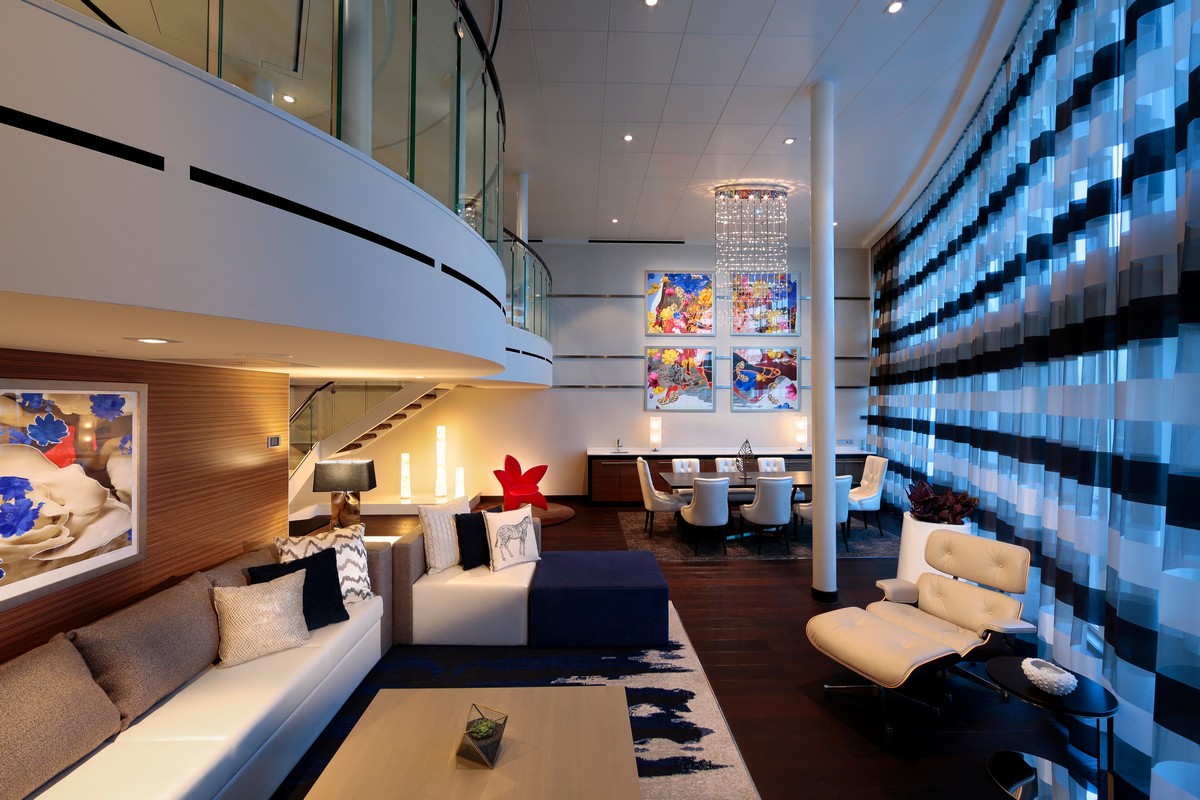 Suites on Royal Caribbean cruise ships are a blend of luxury, service, and a lot of extra living space. These rooms are not cheap, but they do offer the best amenities and perks of any stateroom you will find onboard.
Whether you are already living the limousine riding & jet flying lifestyle, or just dreaming about it, here are the biggest cruise ship suites you can rent on Royal Caribbean.
Ultimate Family Suite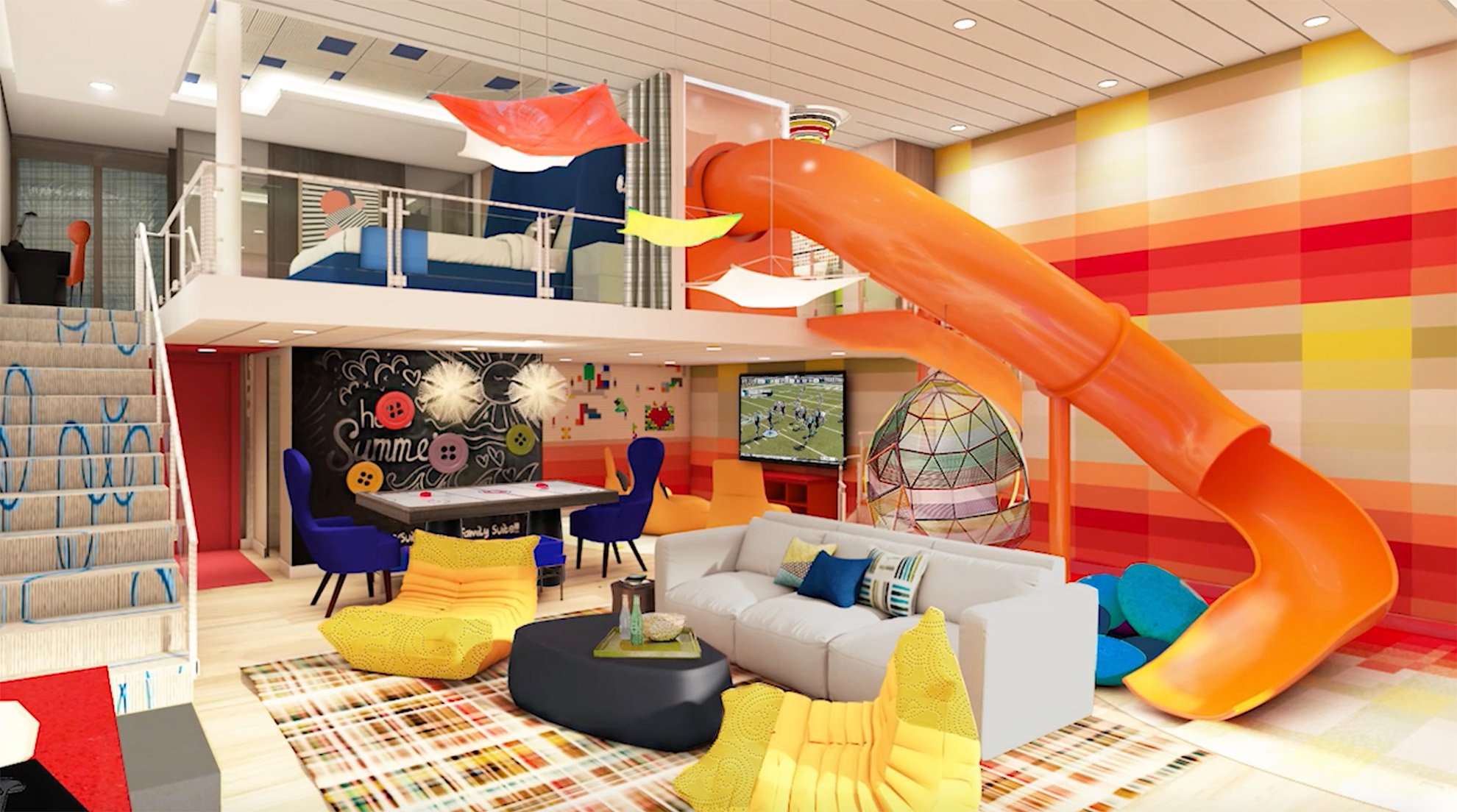 Royal Caribbean sought to redefine what a suite experience can be with the Ultimate Family Suite.
Combining deluxe amenities with family fun, the Ultimate Family Suite is a two-story suite that offers just about everything parents, kids, and curious friends could want in a room.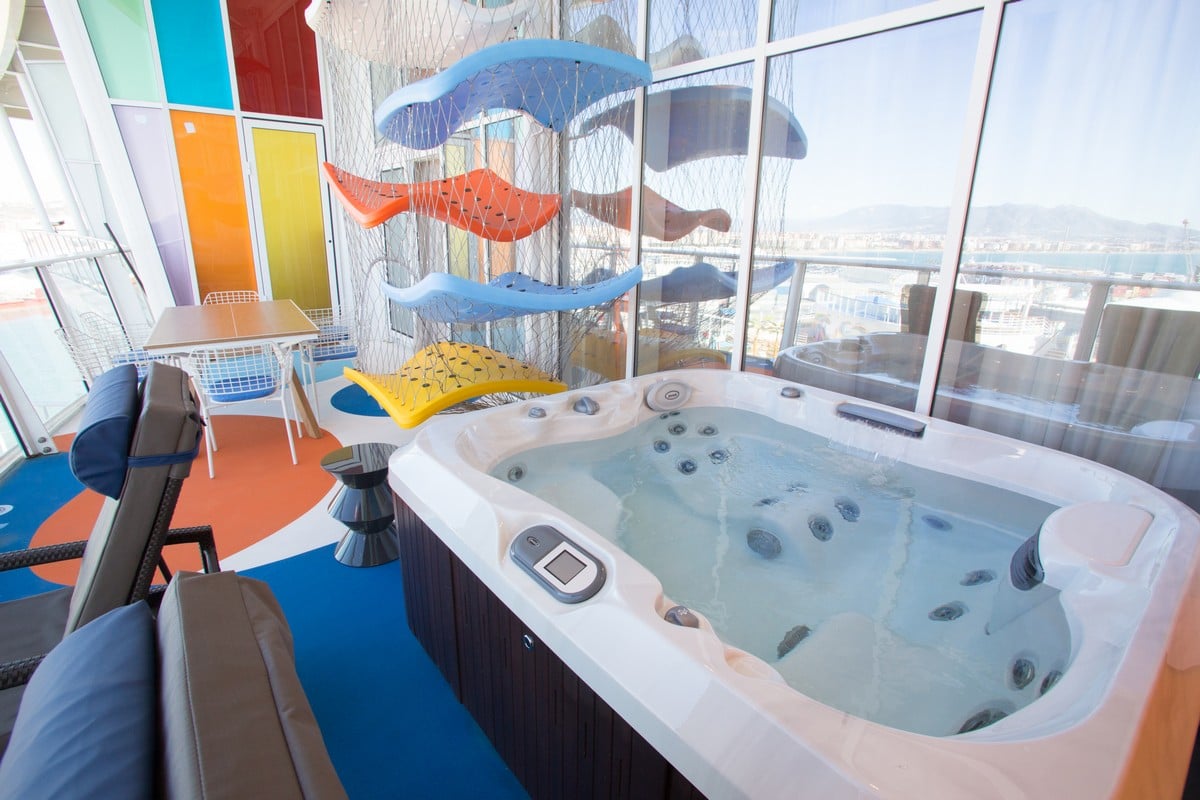 There's an in-suite slide, air hockey table, table tennis, giant balcony and even your own Royal Genie to help make your cruise super simple onboard.
Royal Caribbean sought to create a suite that was unlike anything else, and as soon as you step foot into the UFS, you will get that sense of uniqueness.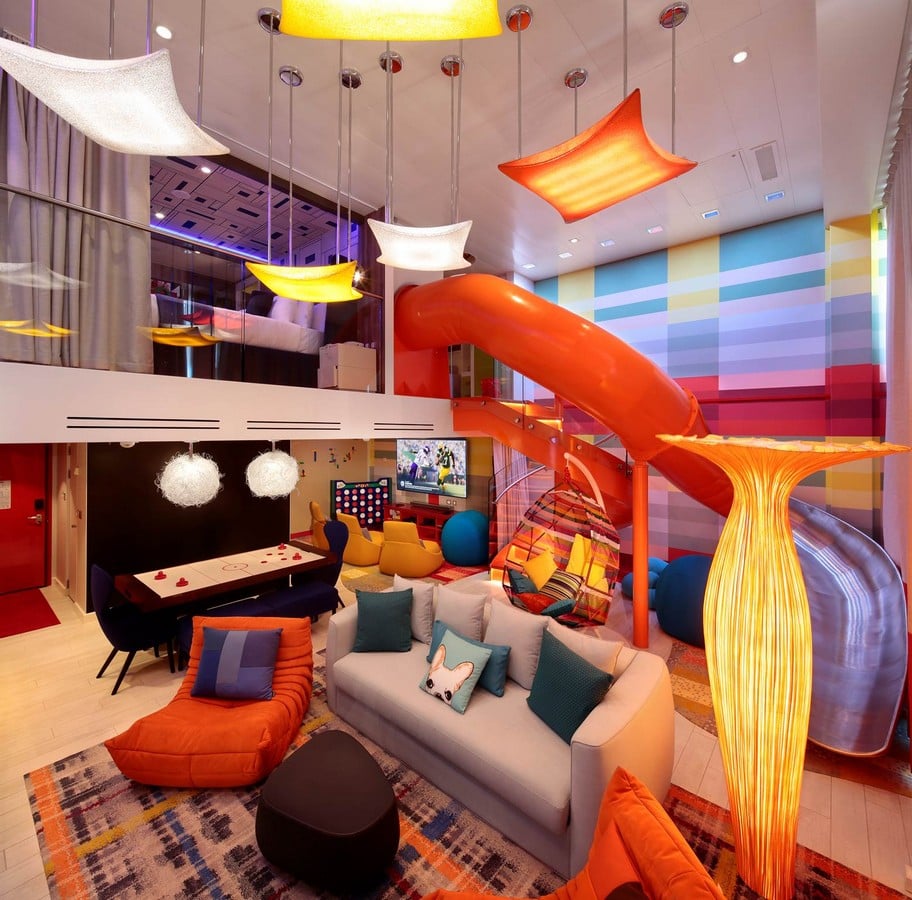 The Ultimate Family Suite is available on Symphony of the Seas & Spectrum of the Seas.
Royal Loft Suite
If you are looking for posh accommodations with the most living space you can find, the Royal Loft Suite is right for you.
Available on Oasis and Quantum Class ships, the Royal Loft Suite is the premiere suite option. This multi-story suite can sleep up to six, and features a two-decks-high panoramic window view.
On the main level there is the open living/dining room with dry bar and sofa. Next door is the media room, another bedroom and of course a large private balcony with dining area. There is even a private whirlpool tub on your balcony.
The master bedroom on the second level has a King-size bed with Duxiana mattress and a private bathroom with soaking tub, shower, two sinks and a bidet.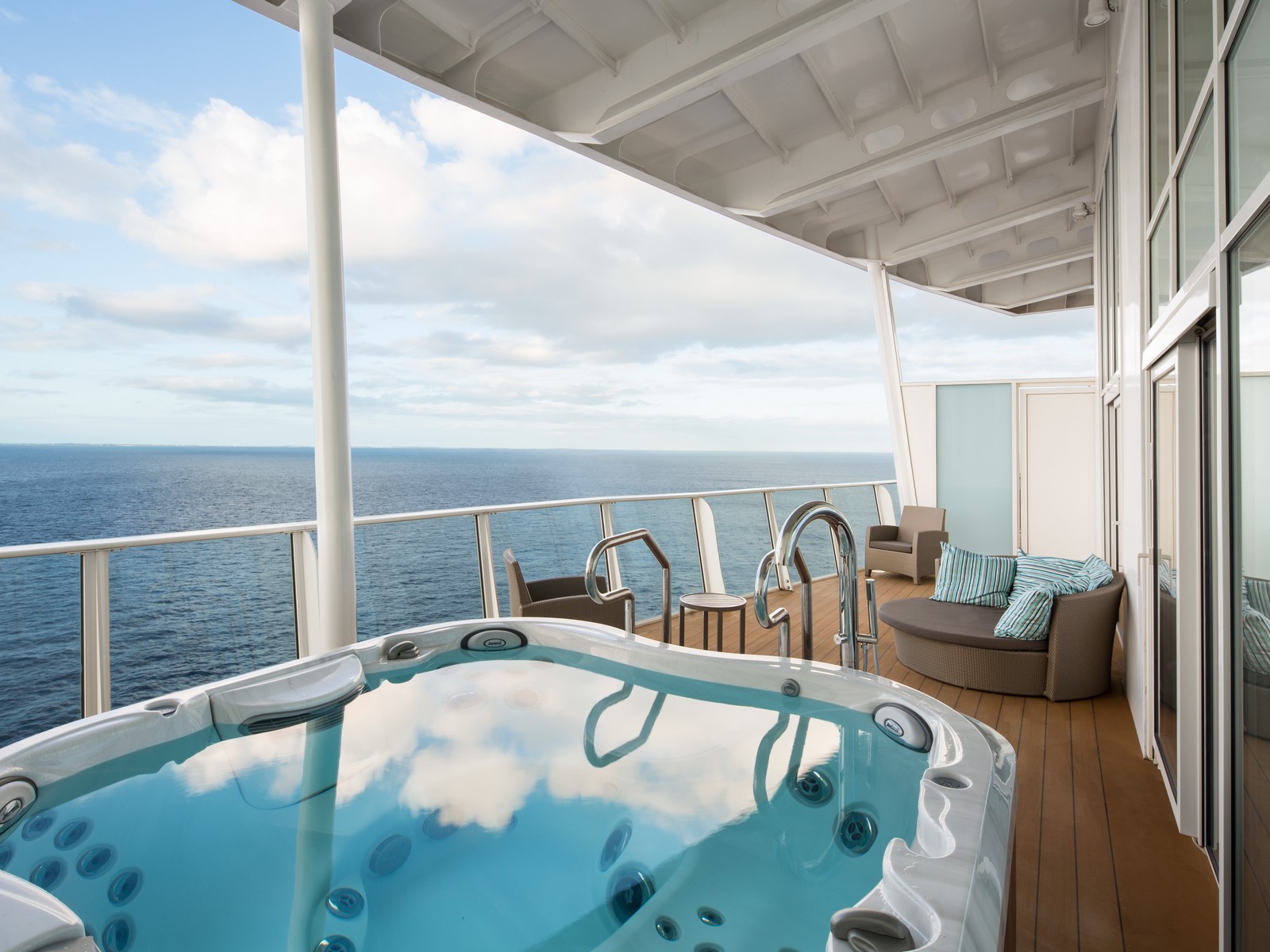 Included with the room is your own Royal Genie, who acts as your personal assistant to take care of restaurant and show reservations, in-room dining requests, and any other needs – from laundry, pressing and shoe shining, to luggage handling and unpacking. 
Two bedroom Aqua Theater Suite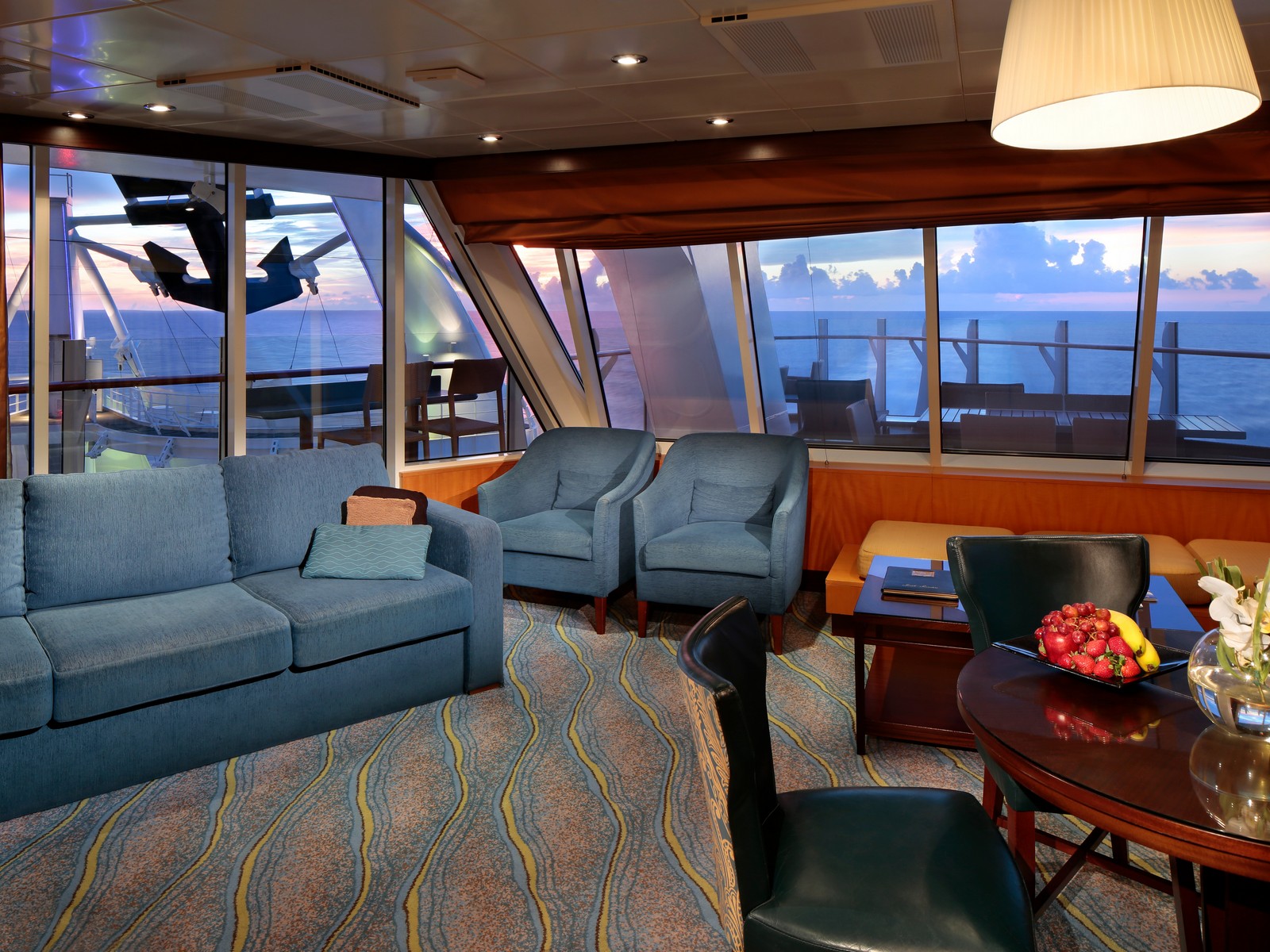 If you want to combine an epic suite with equally impressive views, then the 2 bedroom AquaTheater Suite is the right choice for you.
The AquaTheater suite features a balcony that is almost as large as the suite itself, wrapping around the back of the ship to offer unparalleled views of the ocean, and AquaTheater shows below.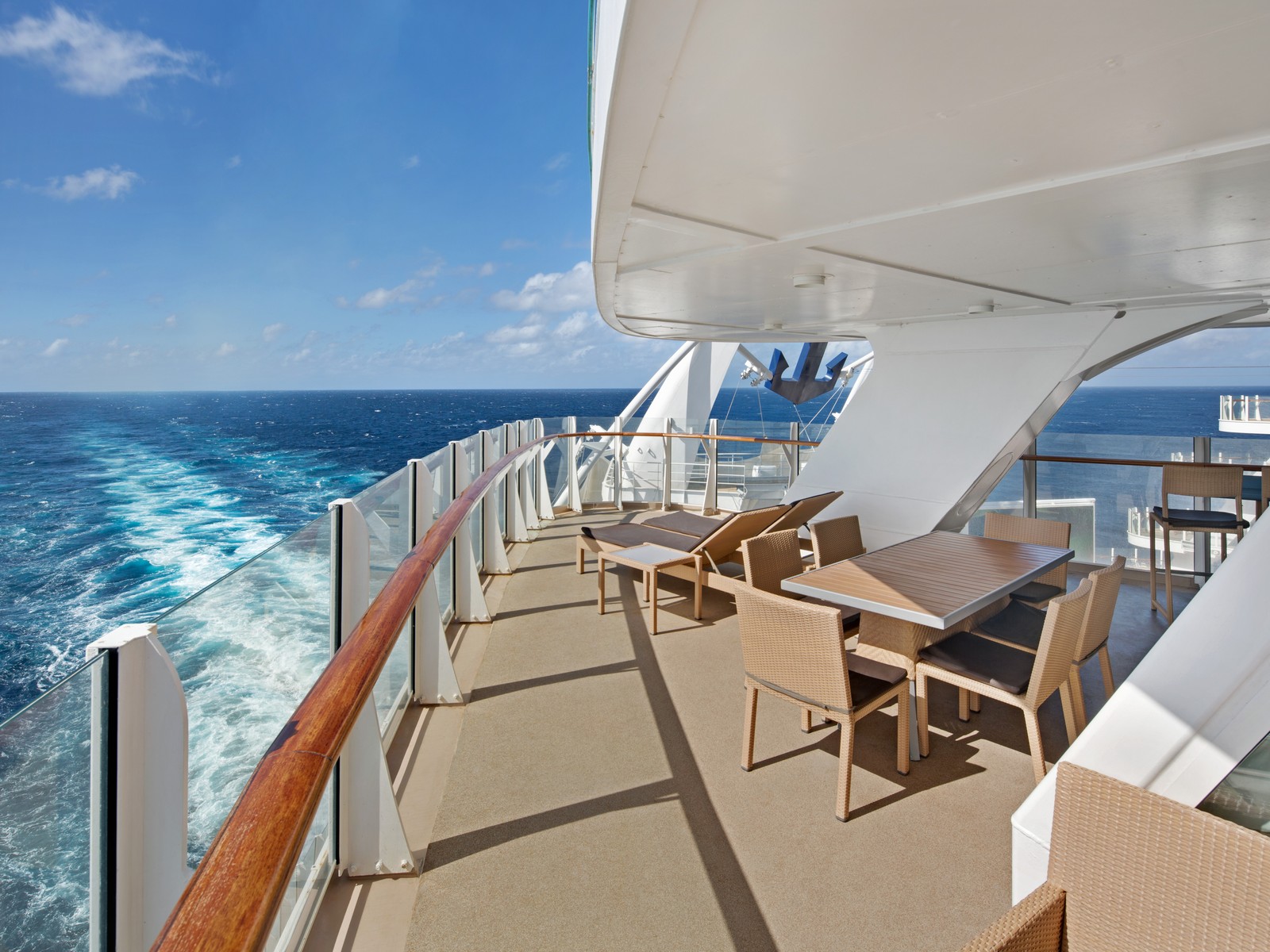 There are two bedrooms inside the suite, along with a spacious living area that features a dining room, marble entry and an entertainment center.
Just like the other Royal Suite Class cabins, this includes the top tier of Royal Caribbean's perks, including a Royal Genie.
Ultimate Panoramic Suite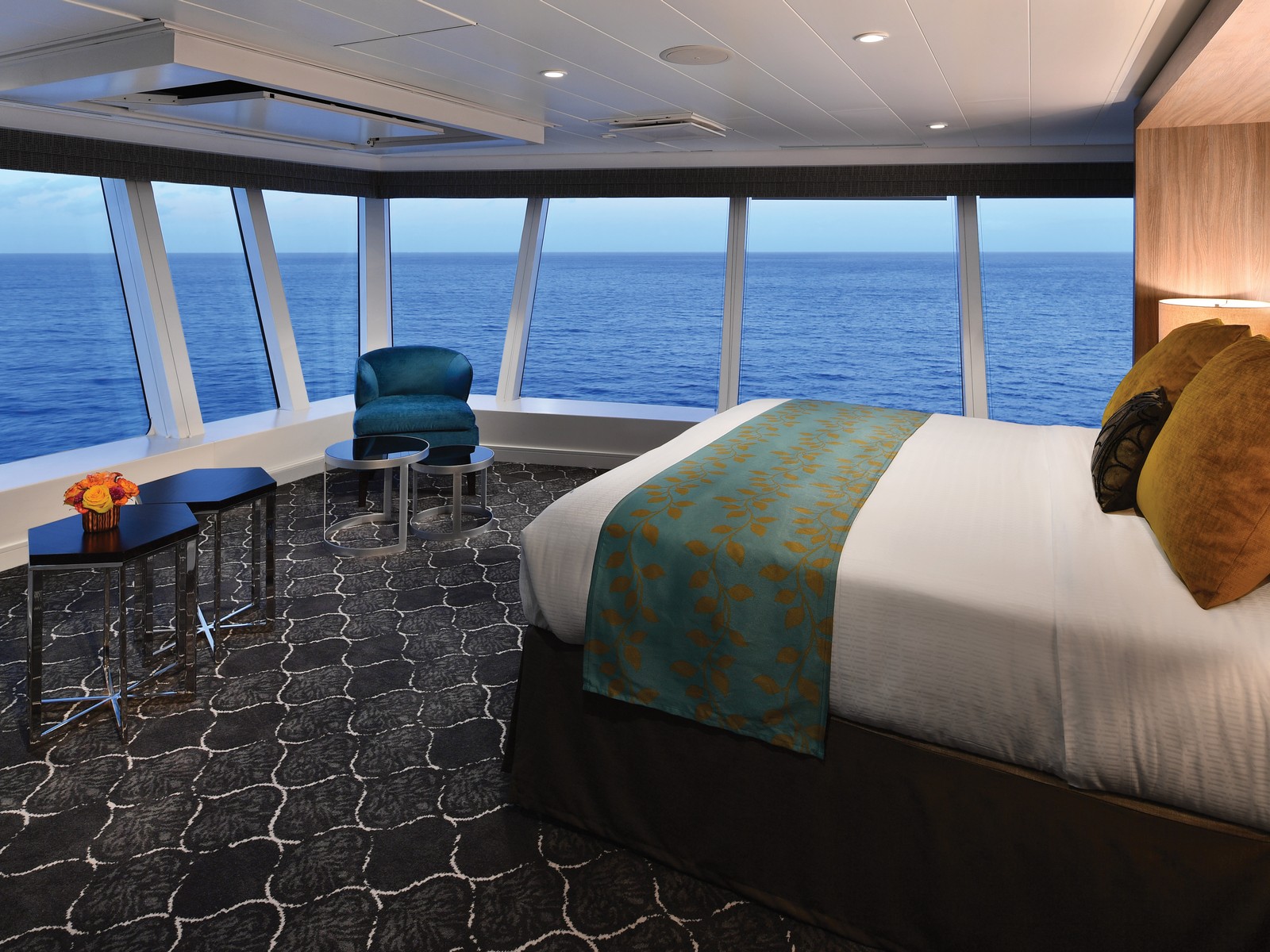 Royal Caribbean decided to come up with a new kind of suite that lacks a balcony, but still includes some incredible views.
The Ultimate Panoramic Suite is only available on Oasis of the Seas, and includes a a 200-degree view through its floor-to-ceiling windows. Royal Caribbean says this is the same vantage point as the Captain's view from the bridge.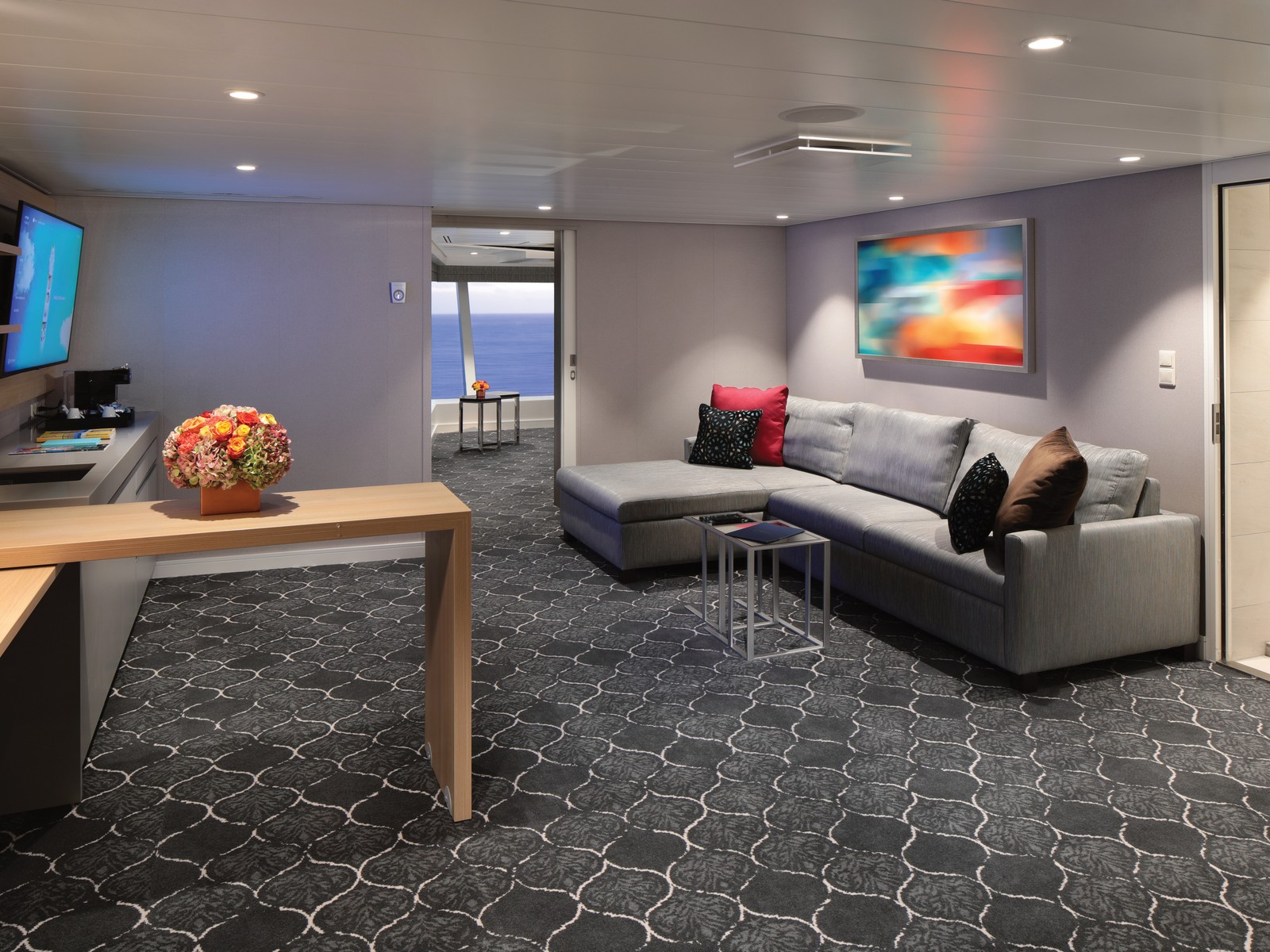 This new room type also offers a walk-in closet, and upgraded bathroom with panoramic views of its own.
Just like the other suites already mentioned, this is a Star Class suite, which means you get access to the Royal Genie, as well as many other Star Class perks.
Royal Suite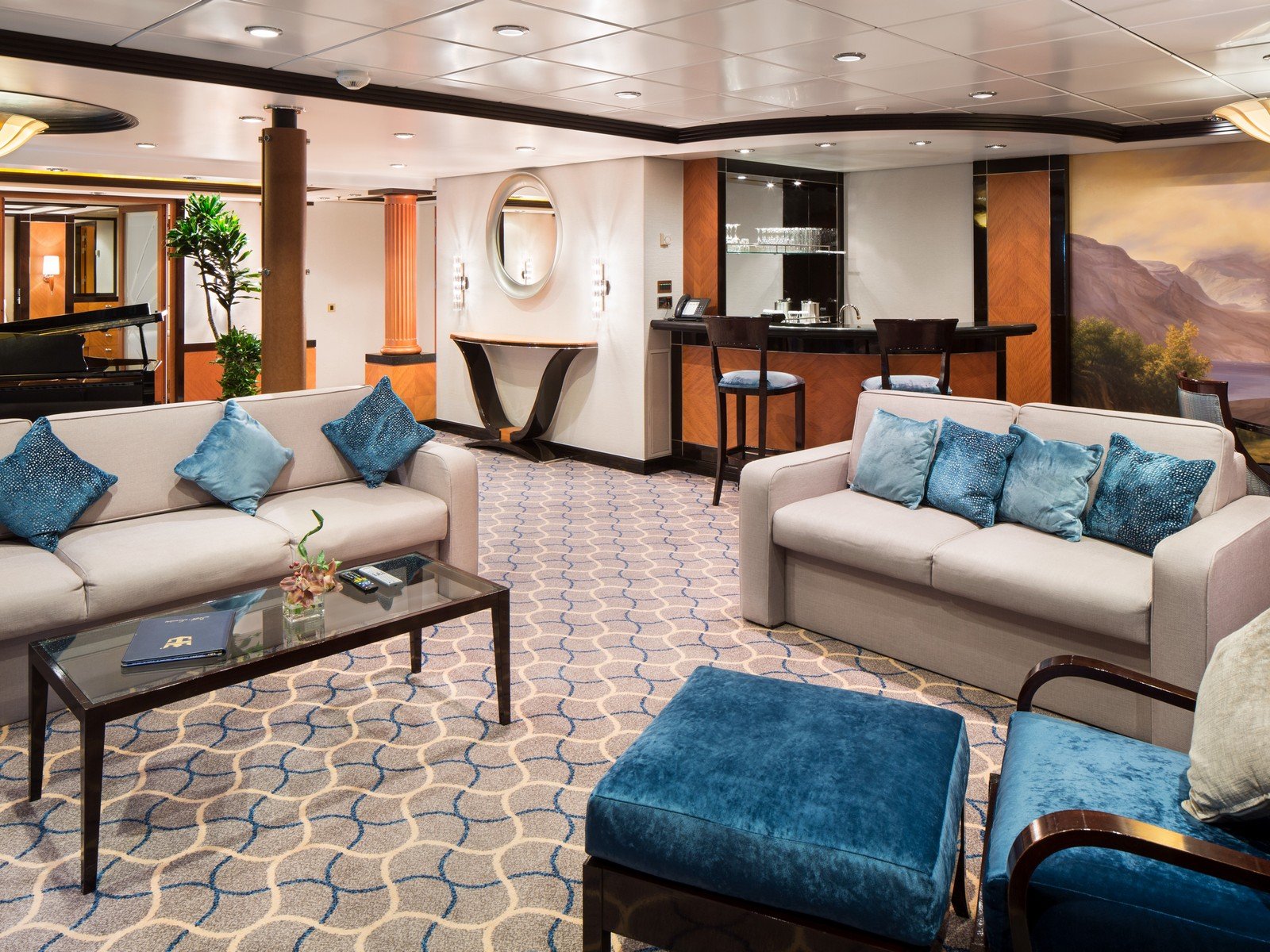 If you are not sailing on an Oasis or Quantum Class ship, there are still lavish suites available throughout the fleet, and the best catch-all option for someone who wants simply the best is the Royal Suite.
These large rooms offer multiple bedrooms, an expansive balcony, and wonderful perks and benefits.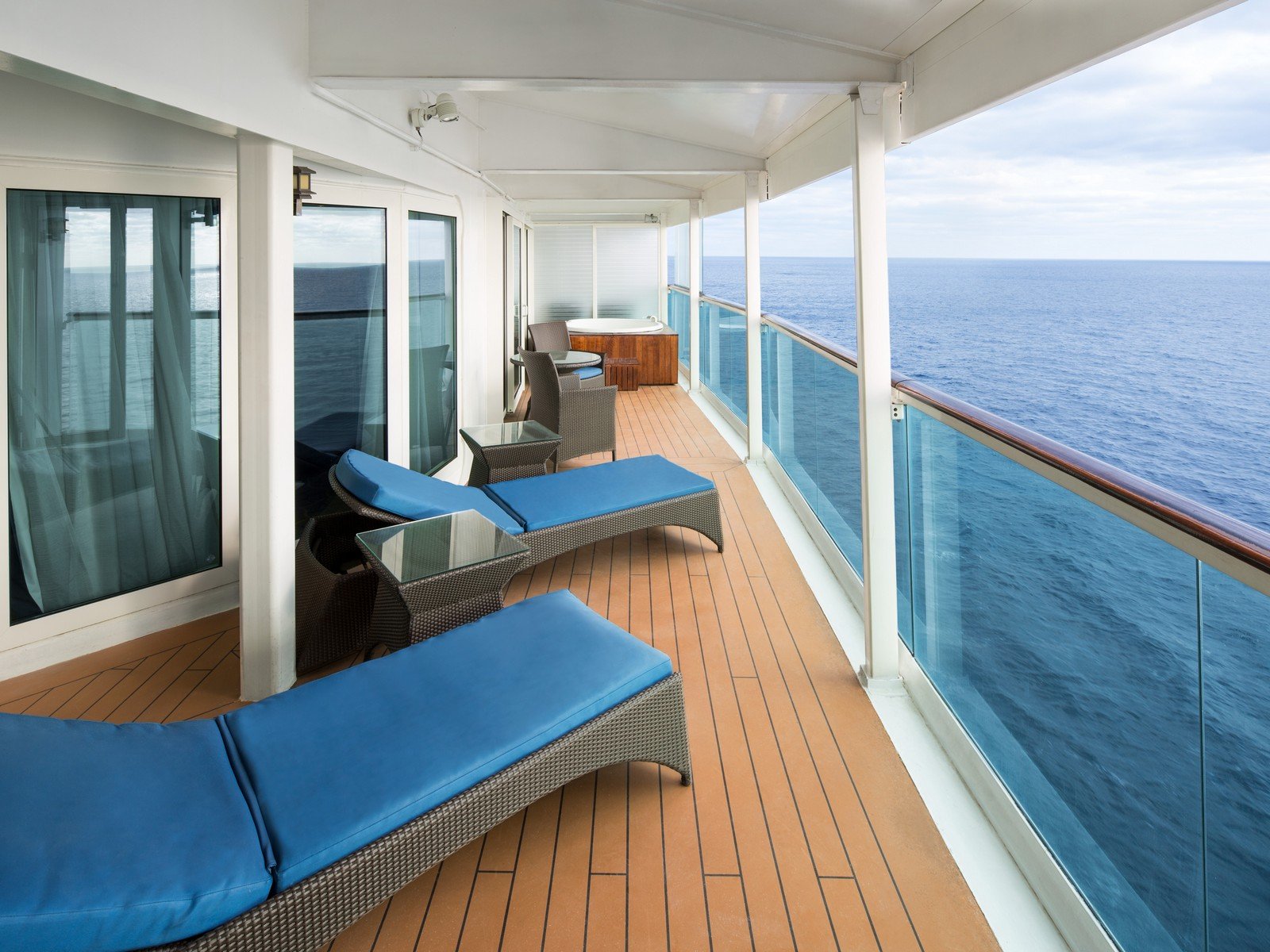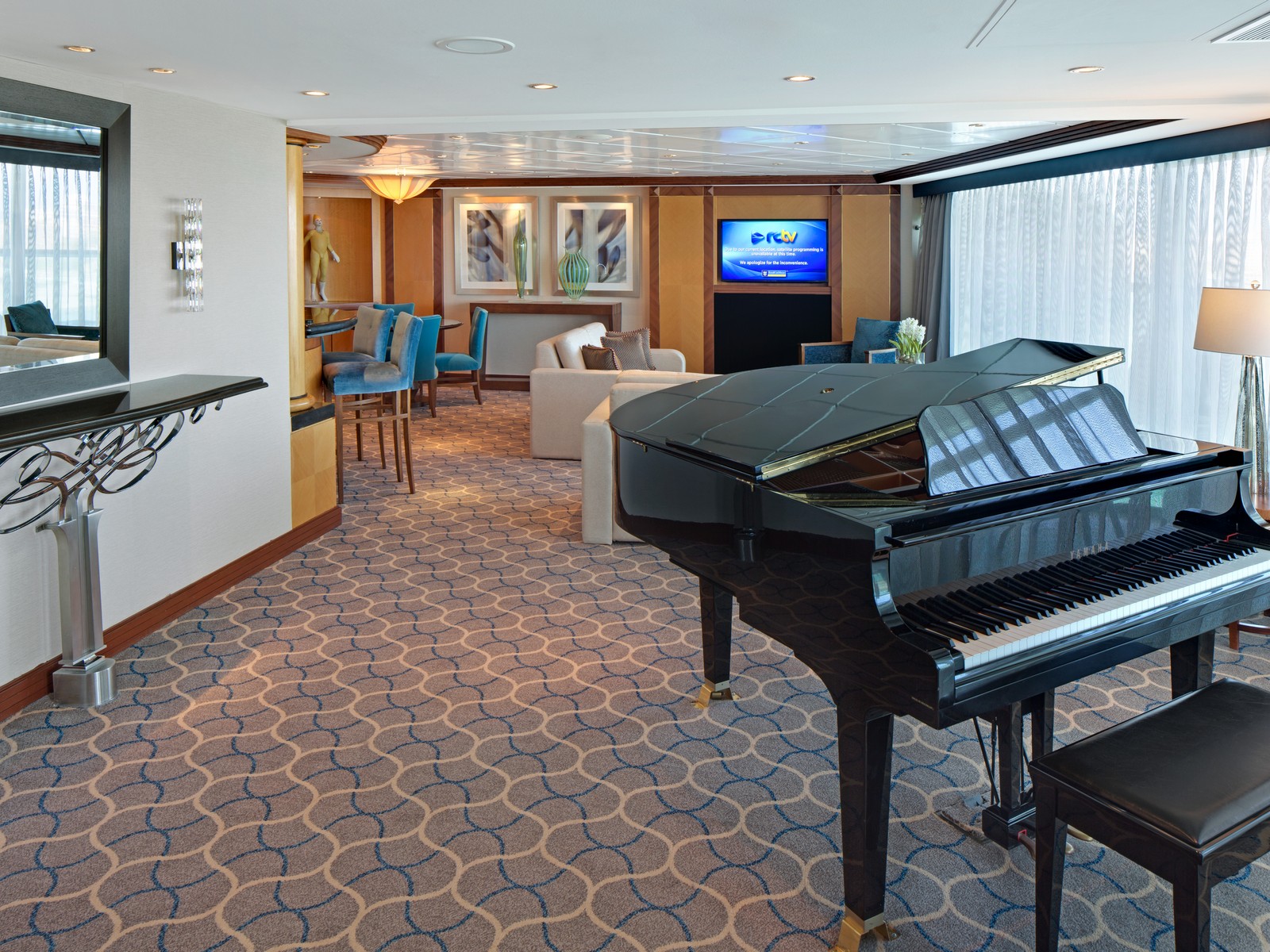 The balcony in a Royal Suite is also very impressive, and the Freedom Class ships include a dining area, wet bar and hot tub.
More suites on a cruise information
Here are a few other really helpful posts about staying in a suite on Royal Caribbean.