In:
For those that want the ultimate in luxury, Royal Caribbean offers Star Class.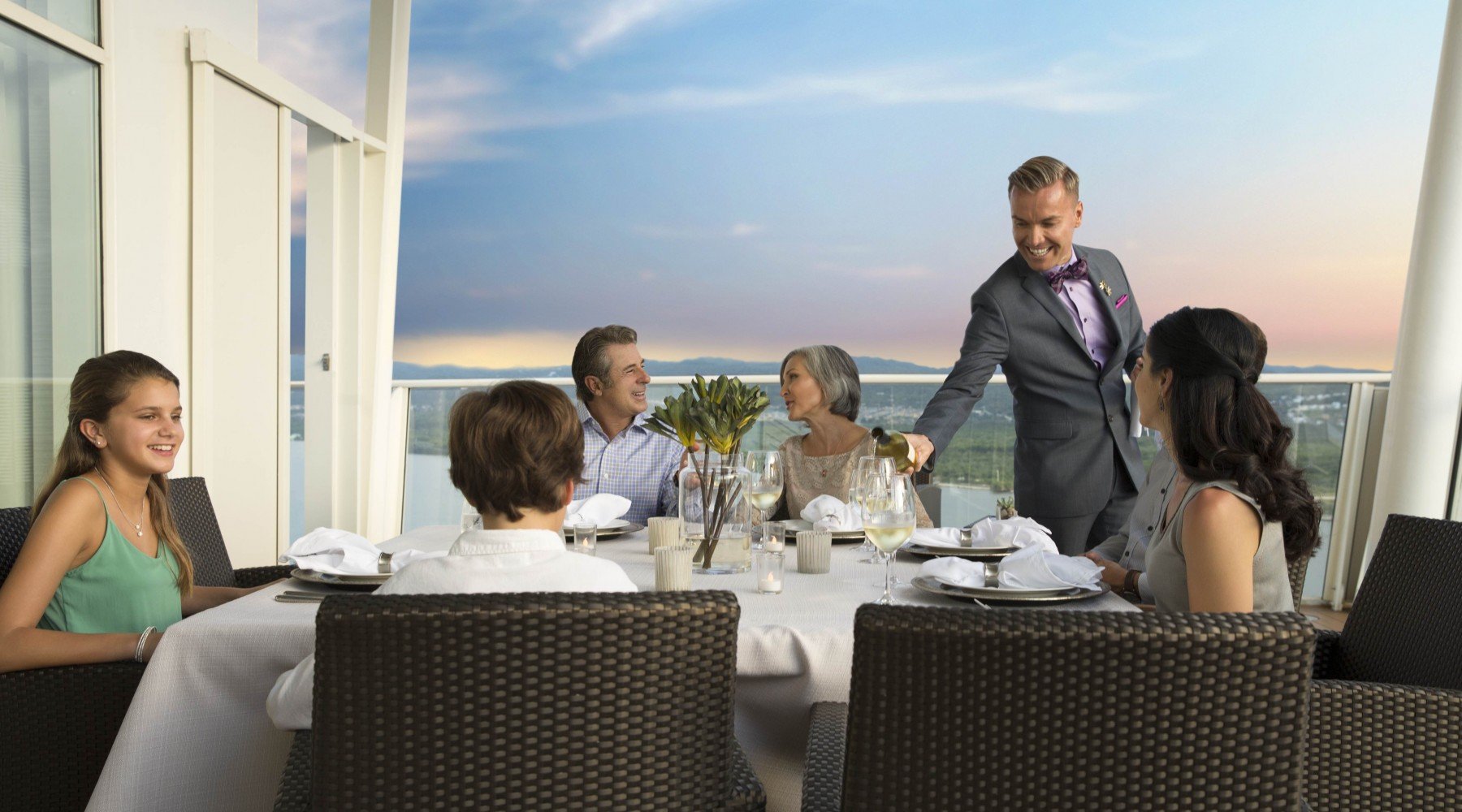 When booking a cruise, one of the first decisions to make is what kind of room to sail in.  There are so many options within Star Class you may not know where to begin.
Hopefully these tips will help you make the planning go more smoothly.  
What is Star Class?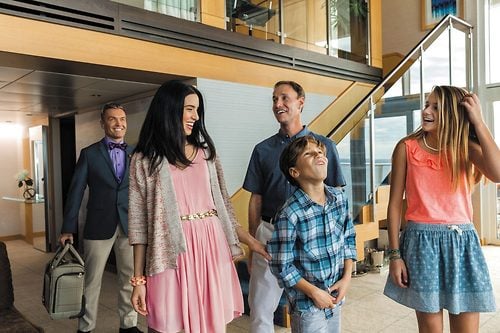 Star Class is available on Oasis and Quantum class ships.  They are the largest of the suites.  Some of the perks for staying in a Star Class room include:
Priority boarding
Complimentary VOOM wifi
Complimentary specialty restaurants
Complimentary deluxe drink packages
Access to the suite lounge and Coastal Kitchen for all meals
Complimentary laundry services
Standard gratuities (additional gratuities, for the Genie for example, are at your discretion)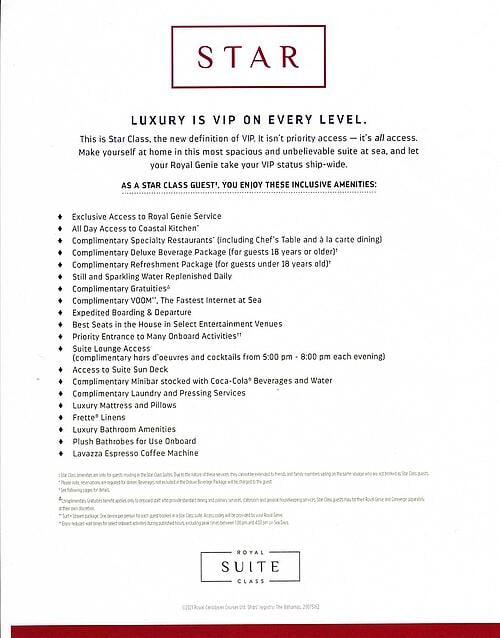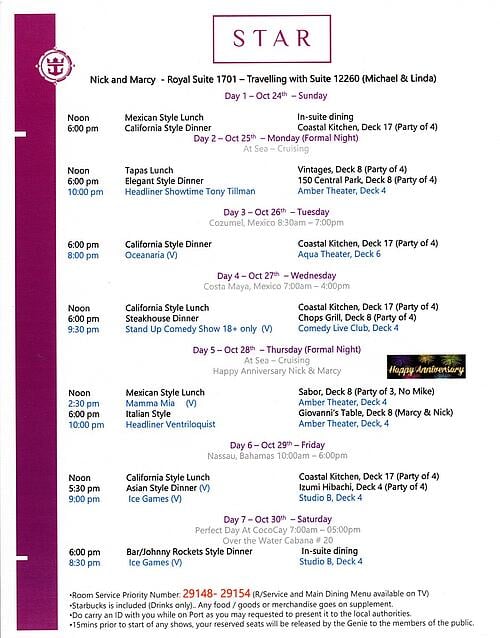 And the best part, you get the services of the Royal Genie!
Choosing your room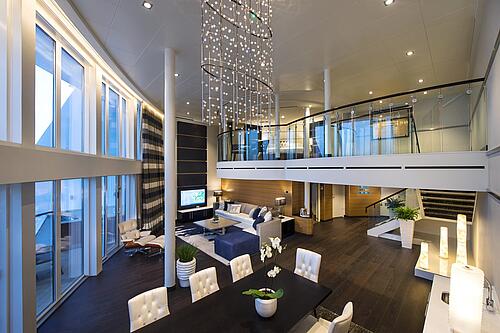 My husband and I are frequent cruisers but had never stayed in Star Class.  We decided it would be perfect for us to try out for our 15th anniversary. 
Choosing a room was probably the hardest part for us.  Upon starting our research, we quickly realized most of the suites were designed for larger parties.  For example, the two bedroom Aqua Theater Suite is a Star Class option, as well as the Ultimate Family Suites. 
We ended up picking the Owner's Panoramic Suite that is only available on Oasis of the Seas and Allure of the Seas.  It has one bedroom which was perfect for two people. 
As a bonus, it also has a hot tub on the balcony, which is something I've always wanted to try.
Pre-cruise communication
Approximately six weeks prior to sailing, you will receive your Star Class pre-cruise questionnaire.  The questions are a way to help your Genie get to know you better. 
It asks a lot about your cruising preferences and also has some fun questions. 
One that stuck out to me was, "if you could have dinner with any person living, or in history, which three would you choose?"  Our answers were Princess Diana, Walt Disney and Agatha Christie.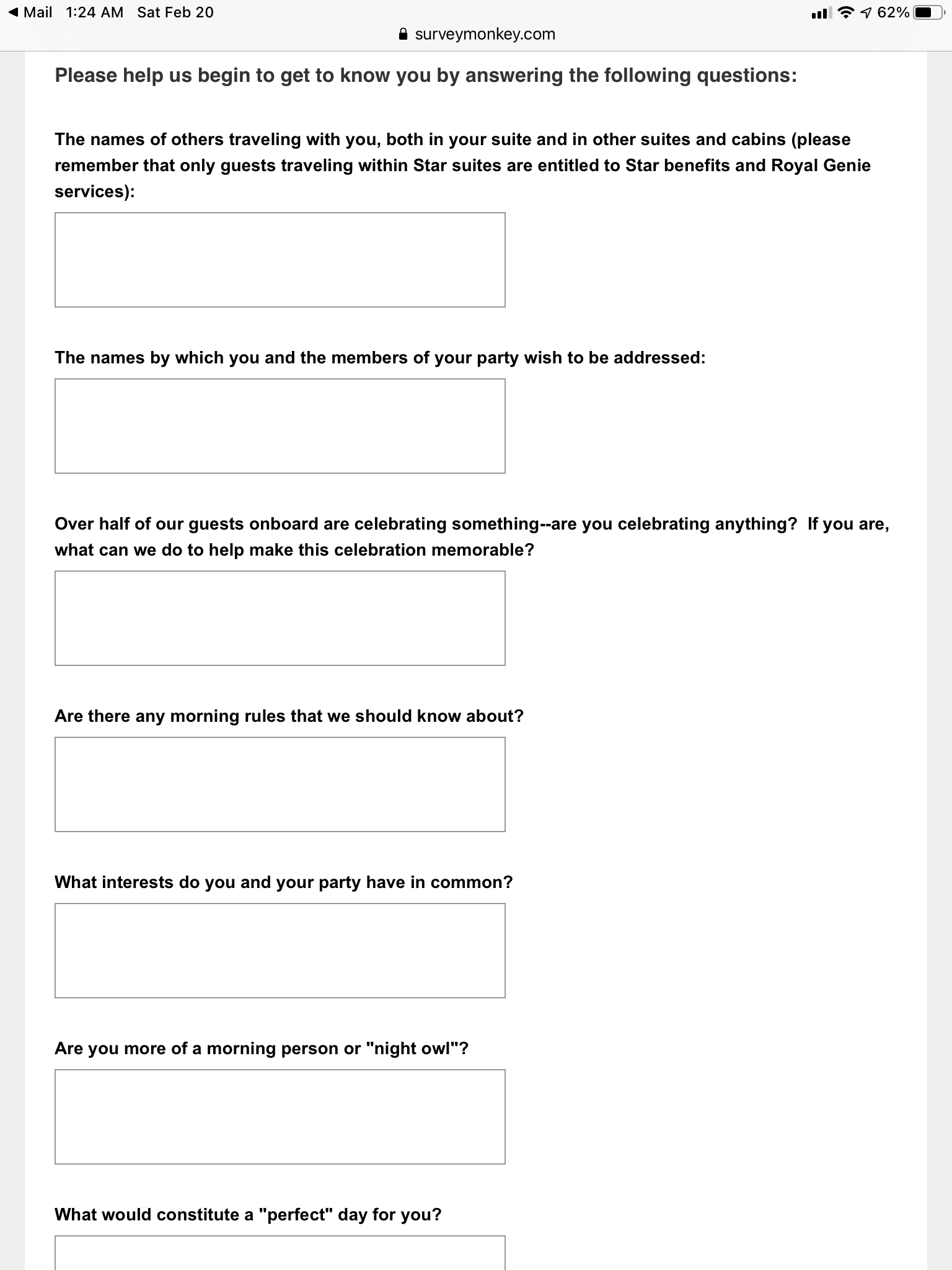 Again, it's a way for them to gauge your personality and personal interests. 
A month before sailing, we received our first e-mail from our Royal Genie.  He introduced himself to us and asked more specific questions regarding our cruise such as, were we travelling with anyone in a different cabin, what our preferred restaurants and dining times were and what shows we were interested in. 
As we sent messages back and forth, we were able to come up with a tentative schedule for our sailing.
Embarkation day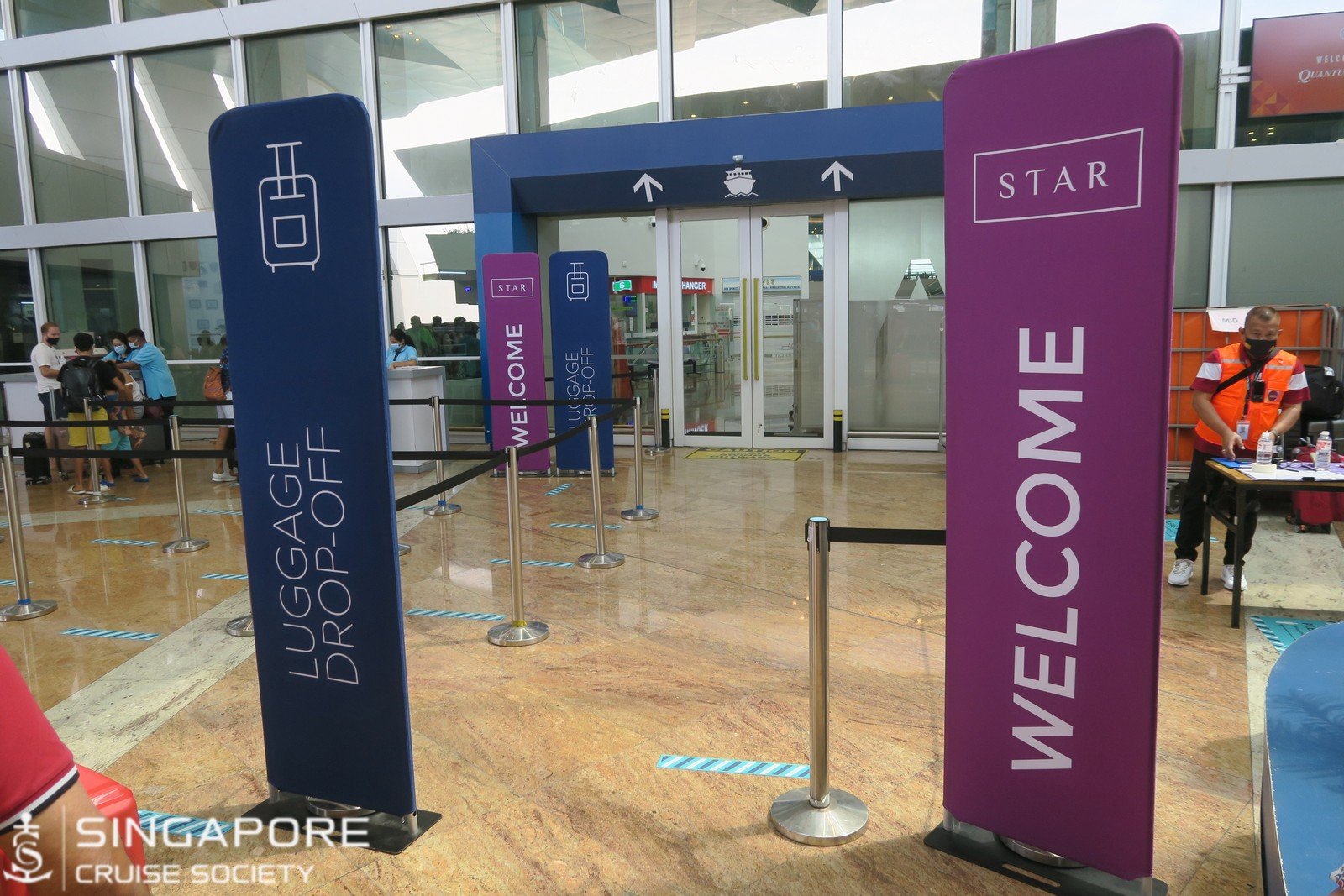 When you arrive at the terminal, you will see an area specifically for Star Class check in.  Make sure you keep all of your luggage with you, and not drop it off with the porters as you normally would. 
Once the agent checks you in, you will receive a ship porter that will whisk away your luggage and deliver it to you room shortly after you board.
After checking in at the terminal, your Royal Genie will meet you to escort you on to the ship.  They will take you straight to your suite and give you a printout of the plan you made together.  Remember, it's not written in stone so you can change your mind at any time.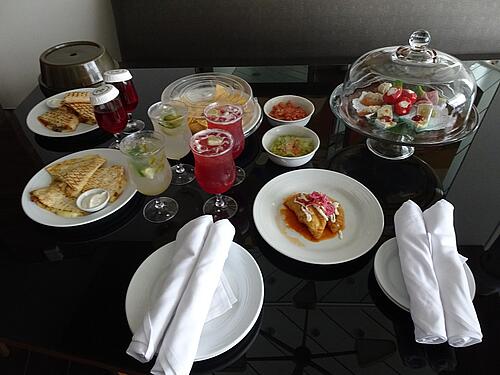 We had pre-arranged for lunch from Sabor to be set up in our suite.  Beef empanadas, chicken and steak quesadillas, chips with guacamole and even our favorite specialty margaritas were waiting for us.
We also met up with our loft attendant, which is a fancy name for room steward, that showed us how to use all of the controls in the room and asked if we had any special requests. 
One special request we had was to have the hot tub set up every evening after dinner.  We also advised her of our normal routine so she would know when the best time was to service the room.
The Royal Genie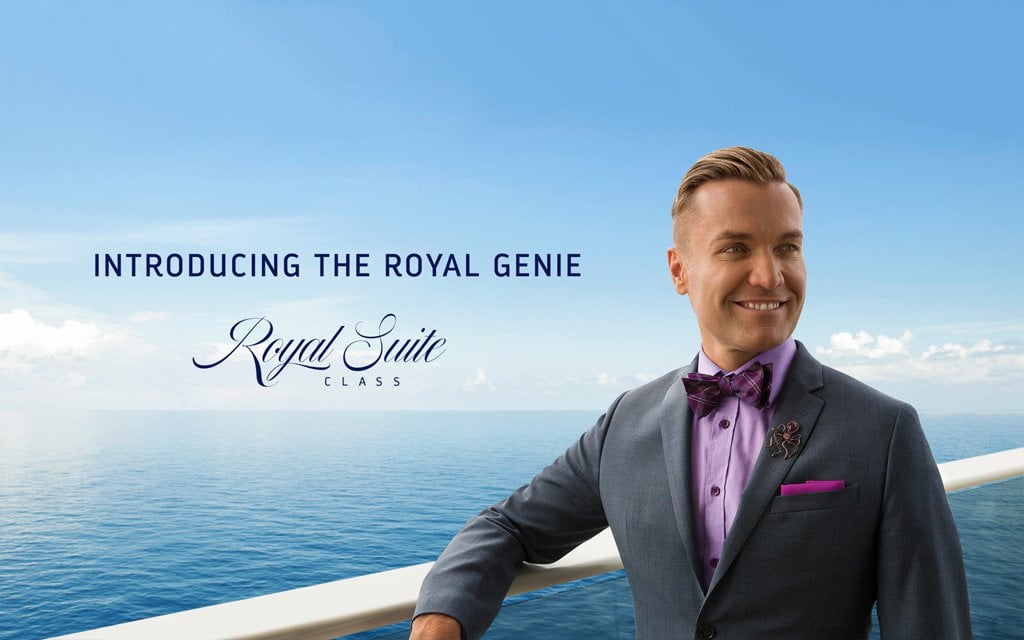 During our research, the biggest mystery for us was the Royal Genie.  We did many searches online asking "what do they do?" 
We never truly felt we received a good answer to that and now I know why.  The Genie's services are specific to you and your wishes. 
Of course you can expect them to make all of your dining reservations and get you the best seats in the house to every show, but they also surprise you in ways that make you feel special.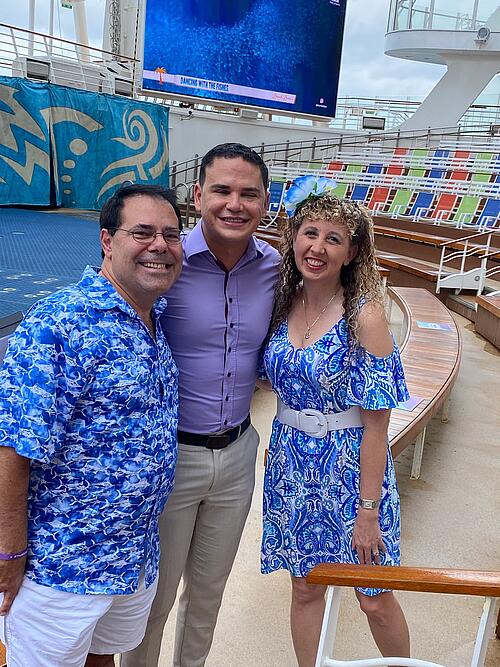 I'm not sure how every Genie does it, but for us, we were kept in constant communication with ours via WhatsApp. 
We downloaded it on our phone and could message him any time.  We hardly needed it though, he always seemed to know where we were and would check in with us at breakfast, dinner and even hanging out in the suite lounge, just to see if we were ok and needed anything.
We loved coming in to our room on our anniversary and finding it decorated with cards, balloons, banners, fresh flowers, a cake with our names on it and a beautiful Willow Tree figurine.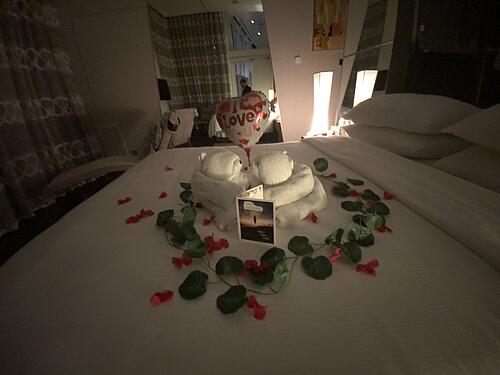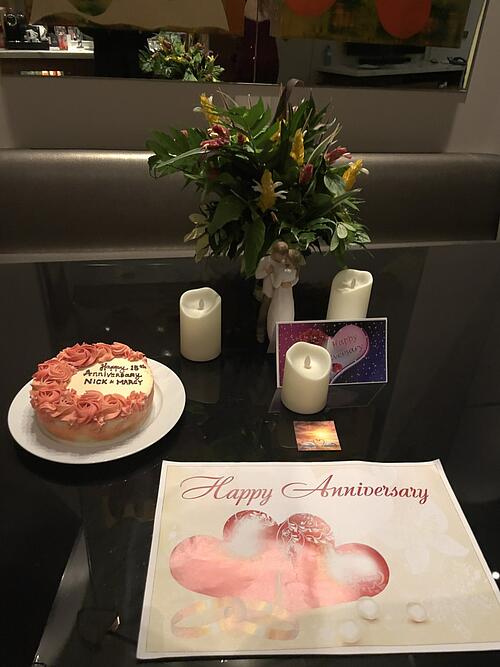 A few days later, Halloween decorations were added to the room. I have no idea how he knew that was my favorite holiday, I guess it's just part of the Genie magic.
On debarkation day, you will arrange a time to be escorted, with all of your luggage, off of the ship. 
Is Star Class worth it?
As with everything, that is based on each individual. 
We were lucky enough to get an amazing deal on our room since we booked it during the pandemic.  In fact, looking at pricing for next year, our room is selling for three times what we paid. 
For a lot of people that cruise in Star Class regularly, it's more about the personal experience than the cost, especially if you're sailing in a group.  It's nice to have someone there to make all of your arrangements. 
We loved the experience and hope to do it again in the future.