In:
If you're staying in Royal Caribbean's top tier suites, you're going to want to know how to maximize the experience, including what your Royal Genie offers.
Royal Caribbean's top suite experience is known as Star Class, and it includes a crew member who is a blend of personal concierge and magic maker.  Known as a Genie, this crew member works with just three cabins or so to manage every need onboard.
Having tried two different Royal Genies so far, my takeaway has been there is a learning curve to being able to fully utilize what Royal Caribbean packs into the experience. In fact, what's listed on paper as your benefits is really just a starting point. Depending on your genie and how vocal you are, the experience can vary significantly from person to person.
The cost of booking one of the cruise cabins that includes a Royal Genie is not cheap, with prices usually starting in the five figures. So with that kind of investment, getting your money's worth is something you probably want to investigate.
Here's my best advice for someone trying a Star Class suite for the first time, and get everything out of it you can.
It makes even basic activities easier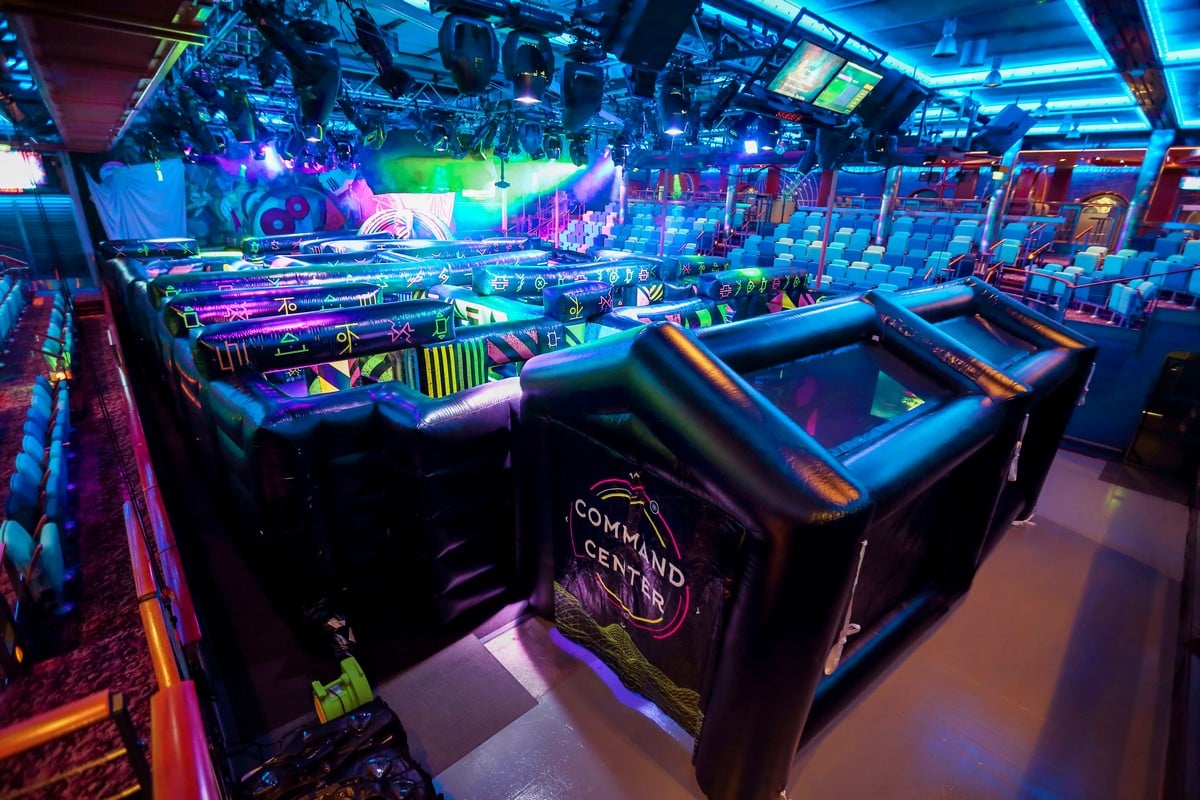 It's easy to start planning all the big ticket things your Star Class suite includes, but don't overlook the basics either.
Having a Royal Genie is all about making your life onboard easier, especially when it comes to lines.
Genies have the ability to cut the line for almost everything, including onboard activities.
Your genie can get you to the front of the line for laser tag, water slides, and pretty much any other onboard activity. This is especially helpful with kids, who often want to do all the fun things onboard.
Every Genie is different
If you read the description of the Royal Genie service from Royal Caribbean, it sounds like the Genie experience is going to be the same for anyone you get, but it's far from that.
Each Genie has their own style and approach to offering their services, and that means your experience can vary between different Genie's.
Star Class, by its very definition, is designed to be a personalized experience.  While the overall "rules" are fairly consistent, the specific amenities do tend to vary by ship and even among Genies on the same ship.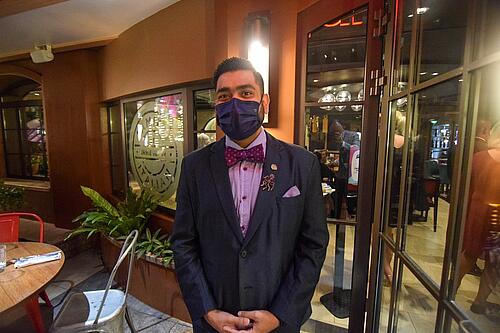 I hesitate to ever say one Genie is better or worse than another. Instead, they are simply different, so if you've had a Genie in the past, your next Genie will likely do things slightly differently.
What this means is some Genie's are better about pre-cruise communication than others, while other Genies prefer to spend more time socializing with their guests than others. 
Each Genie will help you with planning your days and nights with things like specialty dining reservations, entertainment seating, booking onshore excursions, and personal escorts onto and off of the ship, as needed. They're basically a walking and talking Guest Services that you can message anytime.
When you meet your Genie onboard, it's always a good idea to share what you're looking for during the sailing.  Just keep in mind how each Genie goes about their duties will vary.
Read more: What is the difference between suite concierge and a Royal Genie?
Ask for everything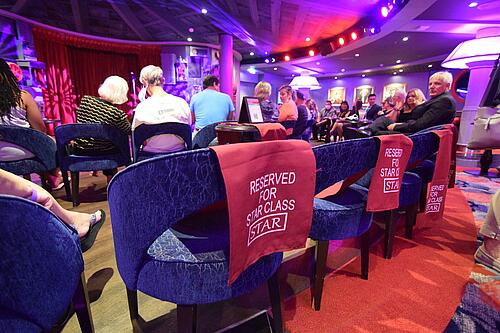 One of the early mantras I learned from others that book Star Class often is to rely heavily on the Genie to provide everything.
As someone that is used to planning a lot before the cruise and not wanting to be a bother, this was a bit of an adjustment, but the real value of having a Genie is having them take care of your every need.
What this means is any food or drink you want should go through the Genie, rather than you getting it yourself. If you want to see a show, or reserve a seat somewhere, ask the Genie.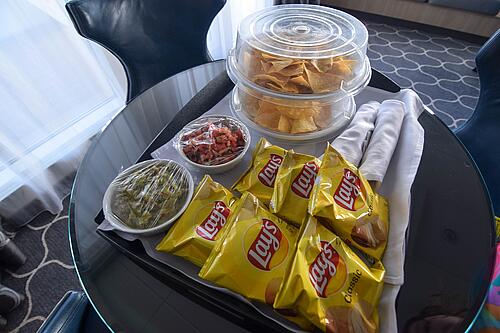 I even asked my Genie to reserve seats at the Mason Jar bar because it was busy.  He investigated and got us reserved seats.  
Of course I can do many of these things on my own, but paying for the Star Class experience gets you this service.  So to best take advantage of what you're paying for is to not feel like a bother to the Genie by making requests.
Specialty dining galore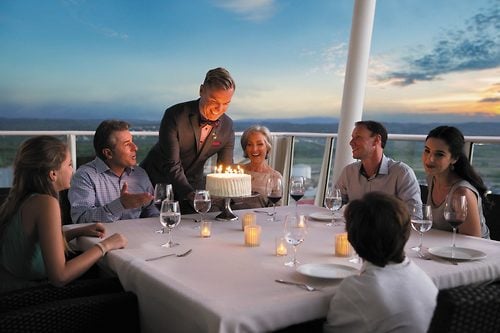 Another major benefit of booking Star Class is all the specialty dining is included with your cruise fare.
Just like the unlimited dining package, you can dine at any specialty restaurant and pay nothing extra for the experience.  
Unlike the dining packages, your Genie can reserve tables for you before the cruise.  He or she can also deliver any food from a specialty restaurant to your stateroom as long as the restaurant is open.
We usually feed our kids dinner before we drop them off at Adventure Ocean, so when we are in Star Class, my kids order steak from Chops Grille and pizza from Giovanni's Kitchen because it's included.
While Coastal Kitchen (the complimentary restaurant for suite guests) is included in your cruise fare as well, it seems to me the included specialty dining is far more lucrative to take advantage of for your dining plans.
Check-in is super easy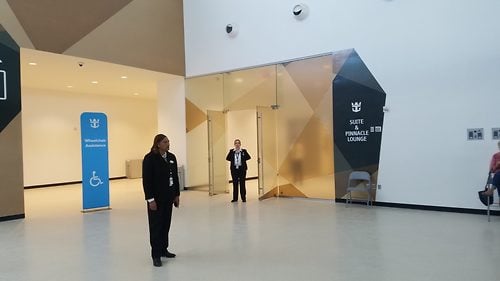 An underrated benefit of being Star Class is you'll never have such an easy check-in procedure at the cruise terminal.
Regardless of your check-in time with the Royal Caribbean app, your Genie will ask you what time you want to arrive.
When you get to the terminal, a designated porter just for Suite Guests will take your luggage and bring it directly onboard the ship immediately.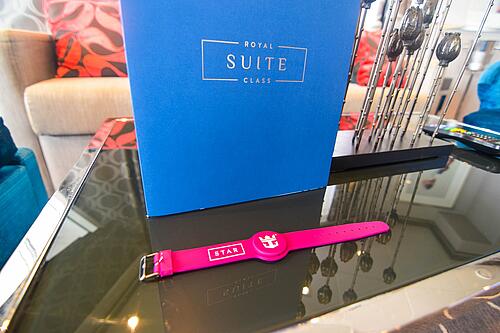 You then get to enter the cruise terminal and complete the check in process ahead of others. Your Genie meets you in the cruise terminal and takes you immediately up to your suite.
They say patience is a virtue, but it's not necessary with the Star Class.
Gratuities are crazy (depending who you ask)
How much to tip your Genie at the end of the cruise is a gray area, to say the least.
There's all sorts of ideas on what is appropriate and the amounts are all over the place.
In my experience, there is no right or wrong answer, as you have to consider all sorts of people book Star Class and there's no specific gratuity recommendation by Royal Caribbean.
The Genie will appreciate whatever gratuity you deem is appropriate at the conclusion of the sailing, but for anyone trying Star Class for the first time, you will quickly discover tipping is the wild west for Genies.
Depending on my experience onboard, I pick an amount and multiply it by the amount of people I'm travelling with and go from there.
Your cabin is your castle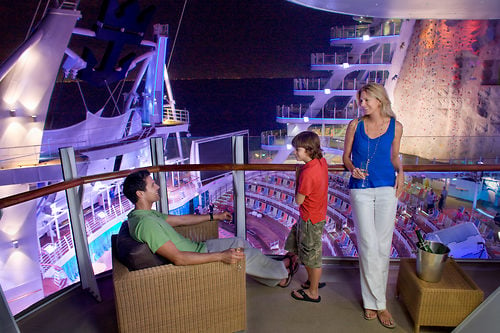 Another mantra of the Star Class experience is to spend more time than ever in your cabin.
Because your Genie can deliver all the food and drinks you want to the cabin, plan on spending more time enjoying the lavish accommodations you have booked.
Star Class cabins are large, and offer a ton of living space coupled with beautiful views, so enjoy them as much as you can.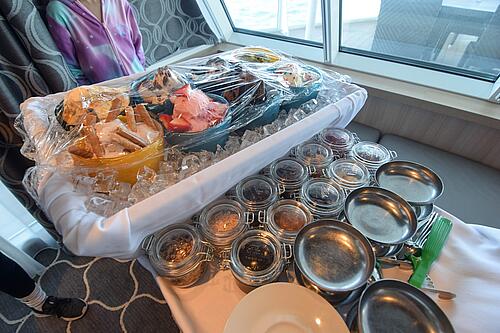 You can have not only food delivered, but cocktails too.  Heck, some Genies have arrange in-suite parties with bar cart, ice cream socials, and more.
Going back to one of the lessons I talked about earlier, ask for everything and whenever possible, have it delivered to your cabin.
Free laundry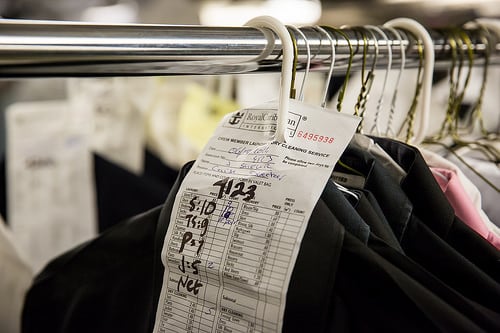 Another underrated perk is you can enjoy all the laundry you want for no cost.
Instead of coming home with a suitcase full of dirty laundry, send it out to be laundered.
My advice is send it out daily, rather than a huge bag at the end of the cruise. It's easier to manage because you have to fill out the laundry form each time.
Is Star Class worth the cost?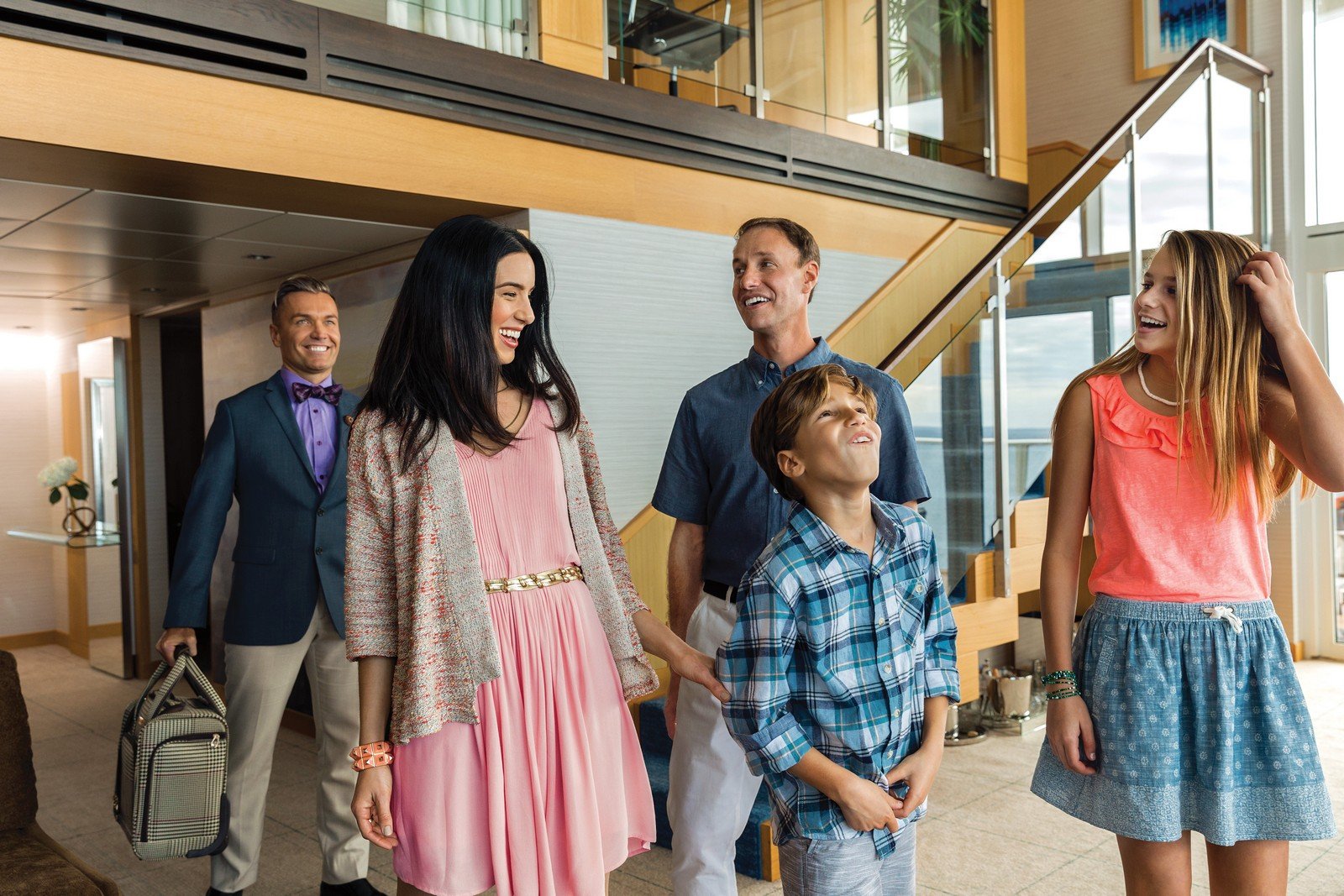 I bet even if you read every part of this article, the one question you still have is if Star Class is worth paying significantly more to get.
The Star Class experience is a splurge of epic proportions, so this is not a question of can you do enough to "break even". Just like first class on an airplane, or buying a Corvette, you're doing these things because you can and it's nice to reward yourself sometimes.
Each time I've stayed in Star Class I come to the same conclusion: it was a wonderful way to spend my cruise, and it spoiled us. I think that's exactly what Royal Caribbean wants guests to feel like after they try Star Class.
Obviously not everyone will be able to afford Star Class, and that's okay. You can have an amazing cruise experience without a Royal Genie and filet mignon delivered to your cabin. 
If you do elect to try Star Class, do as much as you can to maximize your cost by utilizing all the services and perks of Star Class.