In:
A week after Royal Caribbean revealed Allure of the Seas would sail from Port Everglades instead of Galveston in winter 2021-2022, the cruise line has put the new sailings on sale.
The cruise line announced that a delay in building its new cruise terminal meant Allure of the Seas would be unable to sail from Galveston, as the old terminal is incapable of supporting an Oasis Class ship.
The first Allure of the Seas sailing from Port Everglades will take place on November 8, 2021.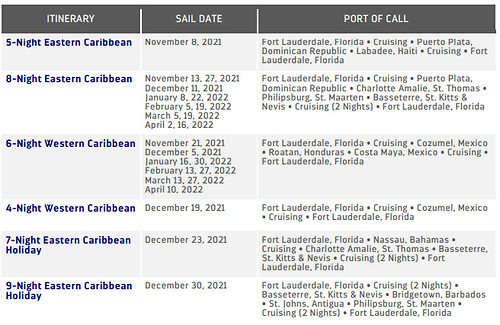 Allure of the Seas will offer Western and Eastern Caribbean sailings, including visits to Puerto Plata, Dominican Republic. 
There are a variety of sailings offered, including 4-, 6-, 8-, 7- and 9- night sailings.
Prior to Allure's winter 2021-2022 season, Allure of the Seas will start out in Miami, then transition to Port Canaveral and then remain there until she moves to Port Everglades.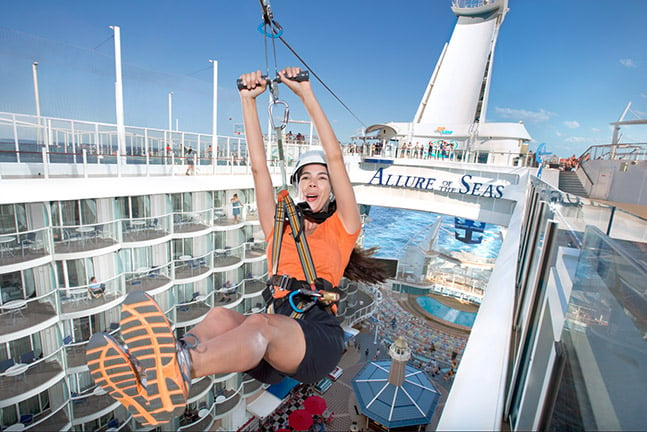 In late March, Royal Caribbean proposed delaying the new cruise terminal in Galveston by a year due to the global crisis. Neither the Port nor Royal Caribbean wanted to cancel the contract and felt the best option was the one year delay.
The new target completion date for the terminal is September 1, 2022.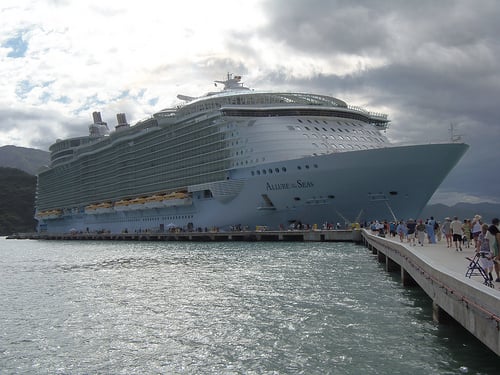 Liberty of the Seas will take the place of Liberty of the Seas in Galveston until the new terminal is complete.
Guests with Allure cruises from Galveston
In the case someone had a cruise booked on Allure of the Seas from Galveston, Royal Caribbean has provided a few options for these passengers.
Original cruise fare paid for Allure of the Seas will be price protected at the original cruise fare rate or reduced to the current cruise fare rate (whichever is lower). This excludes taxes, fees, gratuities, and other non-cruise fare items.

Guests who were already paid in full and qualify for a cruise fare rate decrease will be provided with a refund if there is any difference in pricing. You can expect to receive your refund to your original form of payment 45 days after you submit your refund request. Kindly note, refund times may vary depending on your financial institution.

Royal Caribbean is also waiving any non-refundable deposit change fees associated with the move.
Please know, if you weren't previously booked on a holiday sailing (Christmas, New Year's, and Easter), sailings during that timeframe are excluded from your options.
Lastly, if you opted into the Cruise with Confidence 100% Future Cruise Credit prior to this email, you will be able to take advantage of this new offer.
Guests have until July 7, 2020 to take advantage of this offer. If nothing is changed by July 7, 2020, Royal Caribbean will automatically keep that reservation booked on Liberty of the Seas.