In:
Royal Caribbean's specialty restaurants have become a highlight on any ship for the added variety of cuisines and cooking styles, but which one stands out as a fan favorite?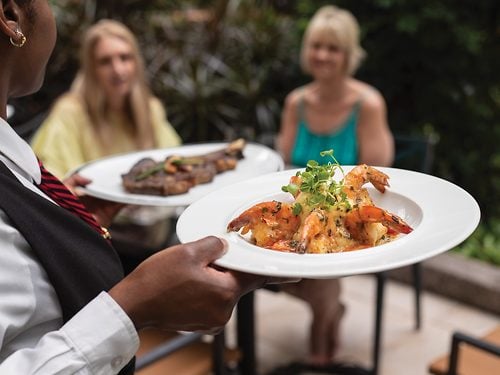 Across the fleet of ships, there are a variety of specialty restaurants to choose from, and Royal Caribbean has been introducing new restaurants regularly with the debut of new vessels or the refurbishment of existing ones.
So which specialty restaurant do Royal Caribbean cruise fans love the most? Which dining establishment garners the most love, admiration, and mouthwatering savoriness?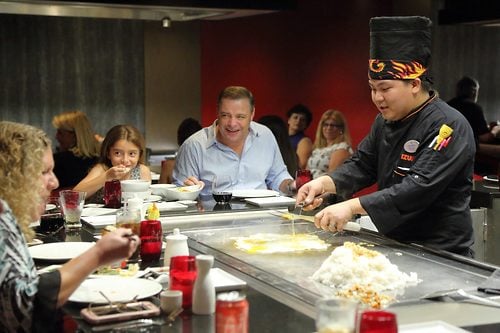 To get an answer of where everyone's allegiances lie, I posted a poll on Facebook to ask cruise fans to pick their top favorite Royal Caribbean specialty restaurant.
In just about 24 hours, 875 people cast a vote among 13 choices. The top five results from our unscientific polling were:
1. Chops Grille (45%)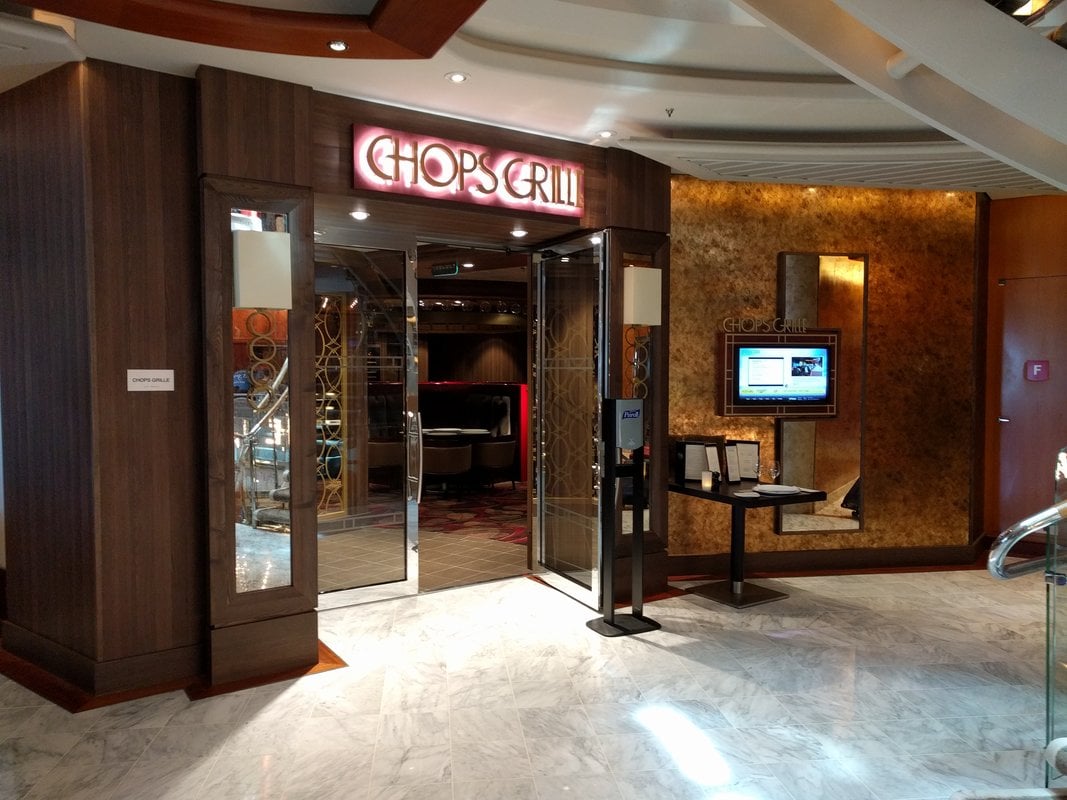 Chops Grille is the specialty restaurant available on most Royal Caribbean ships, and the voting indicates there is a good reason why.
Royal Caribbean's signature steakhouse took the top spot with a commanding lead over the competition. Chops has been a staple of Royal Caribbean's dining choices for years, and it is a restaurant guests come back to time and time again because they really enjoy everything about the experience.
Whether you prefer filet mignon, rib eye, or a New York strip, it seems cruise fans gravitated towards Chops for this time-honored and beloved restaurant.
Must-order item: Filet mignon
2. Izumi (12.5%)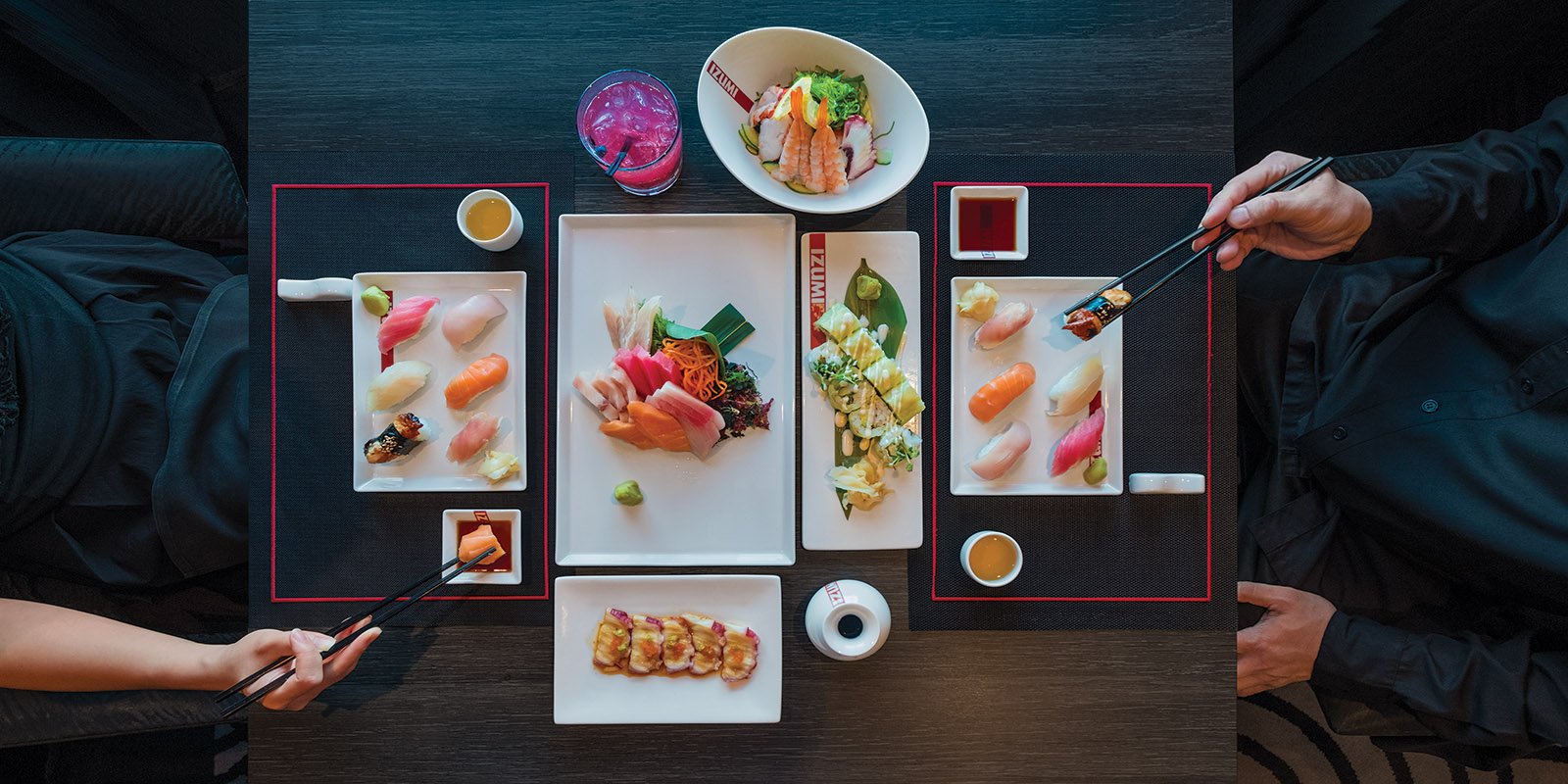 Whether you come for the sushi or hibachi, Izumi has quickly become a must-eat spot on any Royal Caribbean ship.  
These days, specialty restaurant concepts come and go, but Izumi is one restaurant that is continuously added to new and refurbished ships alike. 
At its heart, Izumi offers a wide variety of excellent sushi options that provides a great sampling of Japanese cuisine.  On top of that, you have the fan favorite Teppan style dining that has taken the cruise line by storm.
In the comments, many cruisers had a tough choice between Izumi and Chops, because they each offered a compelling dining experience.  
For what it is worth, I voted for Izumi.
Must-order item: Izumi Ryu Futomaki roll
3. Jamie's Italian (11%)
Italian food is always a crowd-pleasing choice, so the question was would the crowd vote for Jamie's Italian or Giovanni's Table.  Perhaps the voting will change once Royal Caribbean updates Giovanni's with their new concept, but for now Jamie's Italian is the favorite.
Serving up new takes on rustic dishes, Jamie's is as well-known for the satisfying dishes as it is for the celebrity chef behind the brand.
The specialty restaurant's menu is based on tasty, simple Italian food, made from fresh ingredients with a casual dining experience, designed to be welcoming to everyone. 
Must-order item: Plank appetizer
4. 150 Central Park (7.4%)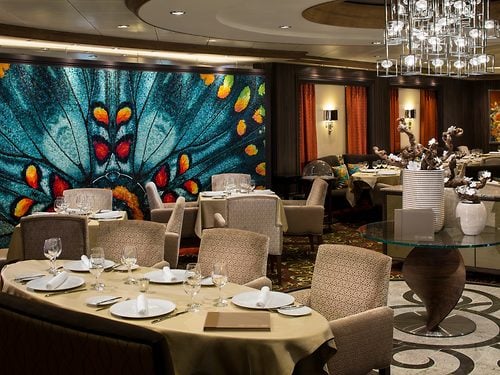 Only available on Oasis Class ships, 150 Central Park was originally the creation of James Beard Award-winning chef Michael Schwartz.  While the collaboration between Schwartz and Royal Caribbean has come to an end, the restaurant lives on with an updated menu that builds on the original concept.
150 Central Park has a commitment to sustainable and seasonal food sourcing that offers the freshest, most distinct ingredients.
Royal Caribbean designed 150 Central Park to offer guests an intimate dining experience that is unlike anything else offered onboard. That means not only dressing up for the occasion, but a wait staff trained to make your meal as personal as possible.
Must-order item: Cucumber martini
5. Giovanni's Table (7.2%)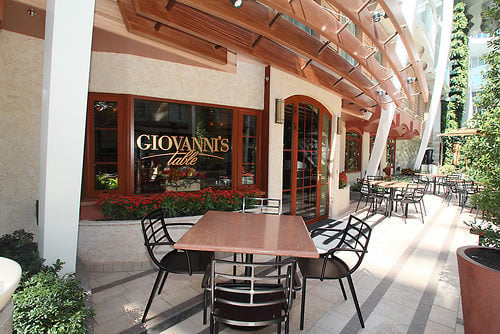 At one time, it looked like Giovanni's Table was destined to be replaced by Jamie's Italian, but Royal Caribbean has kept a few locations around, and even plans on completely revamping the cruise line's traditional Italian restaurant in the future.
Barely losing out to 150 Central Park, Giovanni's Table offers a selection of Italian fare ranging from pastas, to seafood, to amazing desserts.
Must-order item: Filet steak at dinner
And the rest...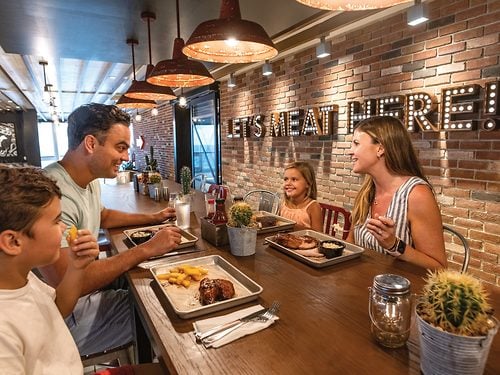 If you are curious how the rest of Royal Caribbean's specialty restaurants stacked up in the voting, here's the results:
Wonderland - 4.8%
Sabor - 3.2%
Johnny Rockets - 2%
Hooked Seafood - 1.9%
Chef's Table - 1.4%
Playmakers - 0.08%
Samba Grill - 0.68%
Portside BBQ - 0.45%
What is your favorite Royal Caribbean restaurant?
Which specialty restaurant would you vote for as the best Royal Caribbean specialty restaurant? Is there one that you thought should have done better in the voting? Share your thoughts and comments below!