In:
Jamie's Italian on Royal Caribbean features the culinary creations of famed celebrity chef, Jamie Oliver, and it has quickly become a highly-rated specialty restaurant by many Royal Caribbean fans.
Here is our list of five things we think you will love about Jamie's Italian too.
5. Freshly made pasta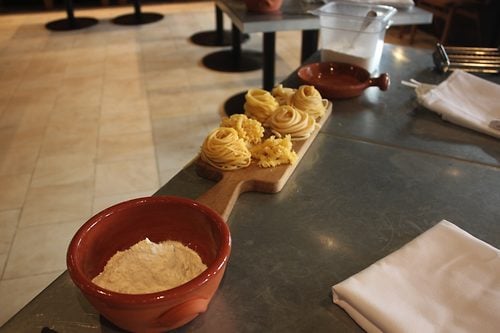 Everyday, the chefs at Jamie's Italian make their pasta fresh, and that means you will enjoy some of the best tasting pasta available. Jamie Oliver's vision for his restaurants has always been centered around good and honest food, which we find with the pasta (and all the dishes) at Jamie's Italian.
Jamie's Italian makes nine types of pasta, from lasagna to tagliatelle, spaghetti, linguine and more. This means whichever pasta dish you order is sure to please.
4. Ultimate garlic bread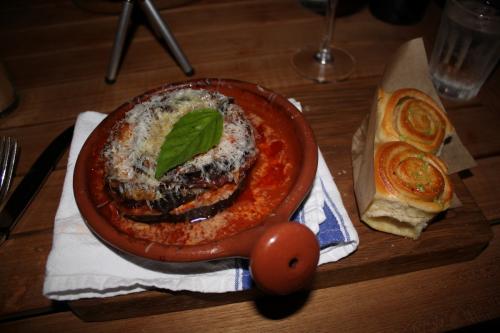 Garlic bread is a staple of many Italian restaurants, but the garlic bread at Jamie's Italian is a notch above all others.
The garlic bread is great for sharing with everyone at the table, and is freshly baked twisted garlic bread.  They may resemble a cinnamon roll, but they pack that great garlicky taste we love to have accompany our food.  Bonus points for saving some to dip in your leftover pasta sauce later in the meal!
3. Al fresco dining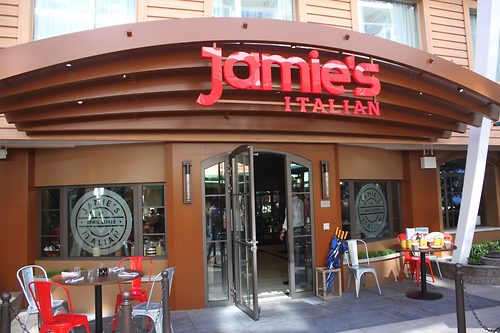 The venues for Jamie's Italian feature indoor and outdoor seating.  When given the chance, we love the opportunity to step outside and enjoy the cool breeze with our meal.
On Oasis class ships, Jamie's Italian features tables outside the restaurant in the middle of Central Park.  Arguably one of the most beautiful spots ever created by Royal Caribbean, having Central Park as a backdrop for your meal is phenomenal.
While Quantum Class ships may lack Central Park, there is a lovely patio area outside of Jamie's Italian that offers a great view of the ocean. 
2. Epic brownie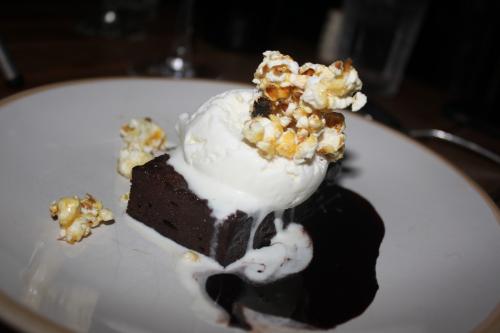 There are many adjectives to describe how good something is, but when the word "epic" is thrown around, it carries with it some extra "oomph".
On the dessert menu, guests will find an epic homemade brownie. What makes it epic? There's a freshly baked warm fudgy brownie with vanilla ice cream and caramelized amartetti popcorn on top. Yup, epic.
1. The planks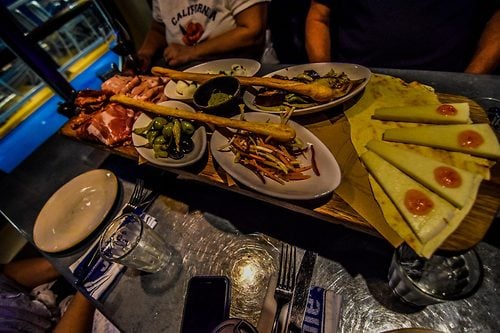 Without a doubt, there is one type of dish Jamie's Italian is best known for and that is the planks. There are two plank varieties: meat and vegetable. Both come with an array of cheeses that compliment the meaty/vegetarian goodness.
Arguably, the planks could easily be a meal in and of themselves, but our waiter suggested we order a combo plank, that offered the best of each option. We thought it was a great choice, not only because we would be able to sample the best of the best, but because we would not load up too much, too early.
What do you love about Jamie's Italian?
Did we miss one of your favorite things about Jamie's Italian?  Or are you salivating at our list? Share your ideas, suggestions and thoughts in the comments below!