In:
Another long-time Royal Caribbean executive has left the company, a celebrity chef returned onboard, Wonder of the Seas has a new show and more of this week's Royal Caribbean news.
There's been a number of updates that happened this week, so here's a look at all the changes you should be aware of from the past few days.
Each of these updates encompasses a different aspect of Royal Caribbean, and it's always a good idea to be up-to-date with what's happening.
Jamie Oliver visits Anthem of the Seas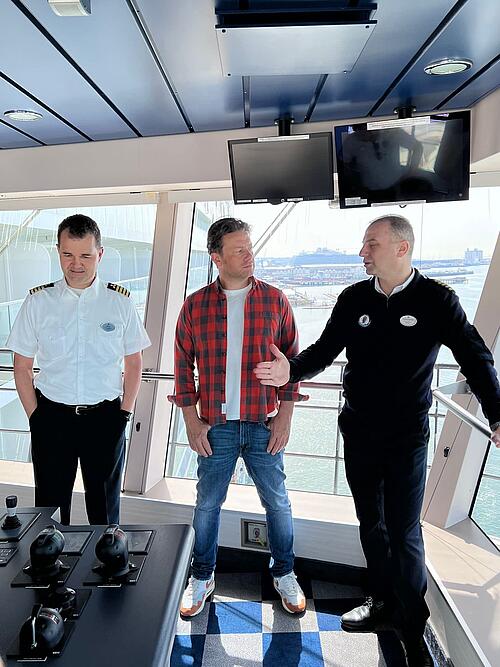 Celebrity chef Jamie Oliver was spotted onboard Anthem of the Seas for a day visit.
Oliver is the namesake for the specialty restaurant onboard the ship, Jamie's Italian. 
Mr. Oliver visited the ship's bridge, and then headed to the restaurant to meet with the team.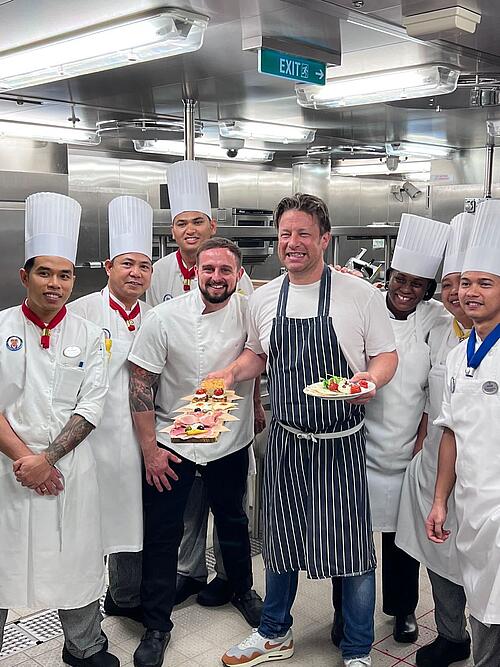 "From checking out the ship's bridge, where is the captain and his crew steer the ship from, to getting stuck in with the Jamie's Italian team in the kitchen and meetings some guests on board. It was a very special day visiting our Jamie's Italian on board."
Effectors II begins performances on Wonder of the Seas
The newest show began on Royal Caribbean's Wonder of the Seas.
Royal Caribbean's Senior Vice President of Entertainment, Nick Weir, tweeted that shows of The Effectors 2 are now in previews.
It's open! #TheEffectors2 #CrashnBurn, is now in previews on #WonderoftheSeas! It's big, real big! ~We will be tweaking and testing things, and adding, fiddling, massaging and creating thru October – but it's ready for prime-time. (Foto courtesy of @Del_Mak in the front row! :-) pic.twitter.com/4min6W81zA

— Nick Weir (@NickWeirShowbiz) June 21, 2022
According to Mr. Weir, they will be, "tweaking and testing things, and adding, fiddling, massaging and creating thru October".
The show is performed in the Royal Theater on Wonder of the Seas and it features a new character of Lume, who flies over the audience during the show.
#TheEffectors, #CrashnBurn. This is #Lume – she controls light and #laser… and, she FLYS! #WonderoftheSeas pic.twitter.com/eEDkKhW0Vv

— Nick Weir (@NickWeirShowbiz) June 21, 2022
Captain Patrik Dalhgren leaves Royal Caribbean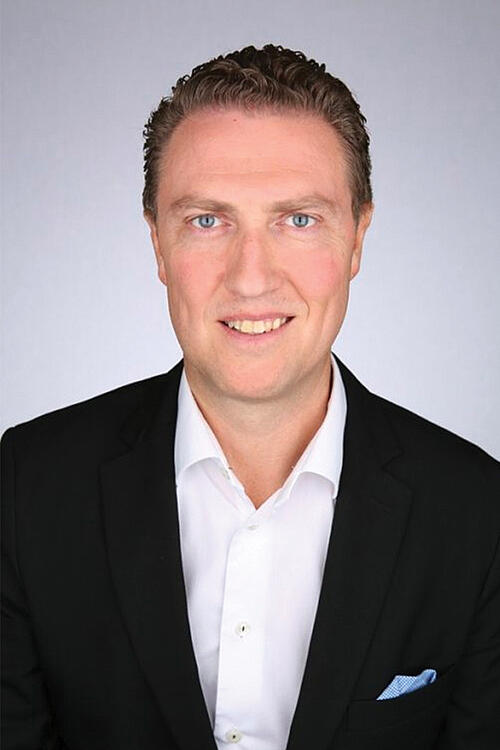 Another maritime executive has left the company for a new opportunity.
Royal Caribbean Group announced Captain Patrik Dahlgren has left after 23 years with the company.
In his most recent role, he was a Senior Vice President of global marine operations and a member of the Healthy Sail Panel.
He rose through the ranks in his time with the company, with his last seagoing command as Master of Oasis of the Seas and Quantum of the Seas. 
He was the lead contributor to the Quantum of the Seas development.
Captain Dahlgren leaves just a few months after Captain Hernan Zini also left for a new job. Royal Caribbean has also seen former Senior Vice President of Hotel Operations Mark Tamis leave recently.
Royal Caribbean CEO celebrates upcoming Day of the Seafarer
Royal Caribbean International President and CEO Michael Bayley took to Facebook to promote an important holiday in the maritime industry.
The Day of the Seafarer is on Saturday, June 25, and Mr. Bayley urged everyone to think about the hard working people on cruise ships.
"This day means a lot to us at Royal Caribbean, but also to me personally," Mr. Bayley wrote on Facebook.
"Our crew comes from over 120 countries! They are moms, dads, and siblings who contribute so much to their life at sea to keep the maritime industry up and running."
"We are endlessly proud and grateful for our amazing crew who keep our ships safe, our oceans clean, and our vacations epic!"
Mr. Bayley shared a link to a site where you can share your thanks and recognition of the crew members online.