In:
While many cruisers are anxious to return to cruising, some are wondering what the cruise experience will be like in first few months once cruises resume.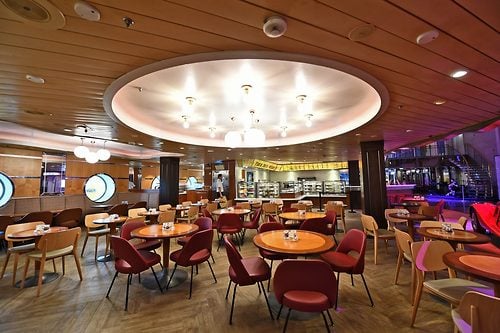 Without a doubt, Royal Caribbean will implement a wide variety of policy changes to the onboard experience, but it remains to be seen exactly what these changes will look like until a formal announcement is made.
Here is a look at  the changes we know about, as well as what we think is reasonable to expect, once cruises start back up again.
Confirmed changes
Royal Caribbean has been very quiet in terms of announcing specifics to what it will be like once cruising resumes, but a few bits and pieces are generally known.
Prior to shutting down cruises, Royal Caribbean implemented some rules, as well as retracting others.
Temperature Checks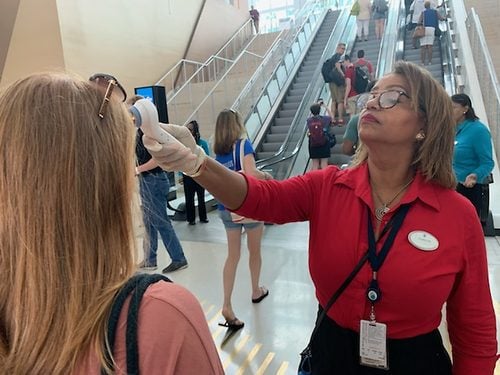 One of the first policies the cruise line added even before sailings stopped was to add mandatory temperature screening for guests.
Beginning on March 6, 2020, the cruise line conducted mandatory temperature screenings that looked for temperatures above 100.4°F or 38° C. Anyone with that kind of a high temperature would undergo a secondary health screening and have a medical professional evaluate and determine if they are fit to sail.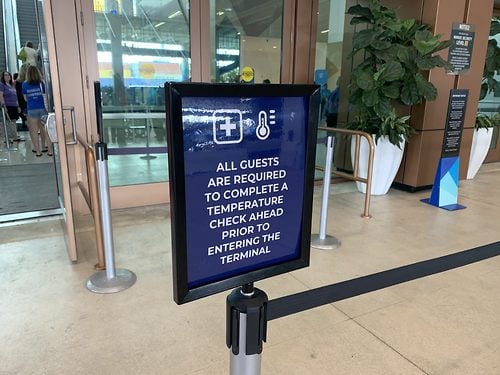 Enhanced sanitization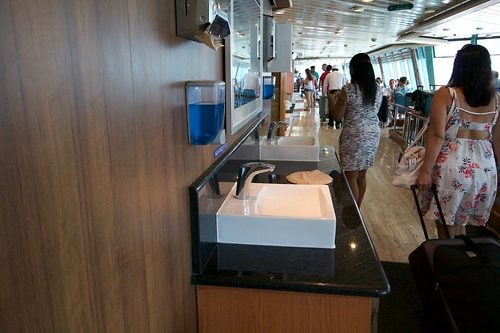 For the last few sailings, Royal Caribbean also took additional steps onboard its ships and in the cruise terminals by thoroughly sanitizing the cruise ship terminal before and after every sailing.
The cruise line also added extra medical staff on each sailing, special sanitizing of high traffic areas onboard the ship, and complimentary consultations with medical experts for all guests & crew.
No doctor's note will be required to cruise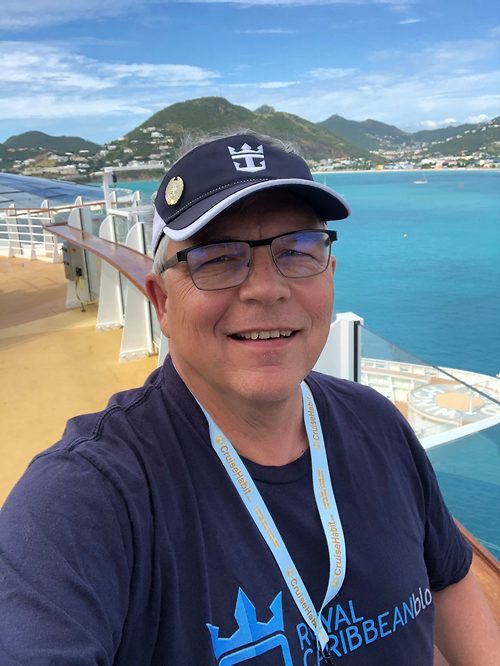 Although never implemented on any sailings, Royal Caribbean added a rule to prevent any guest 70 years or older from boarding a ship without a doctor's note, but then rescinded it in April.
The rule came from Cruise Lines International Association (CLIA)  and said guests who are 70 years old or older, or have a pre-existing chronic medical condition would not be able to sail unless a doctor's note affirmed the guest's good health.
Royal Caribbean Senior Vice President of Sales and Trade Support & Service Vicki Freed confirmed a health form is no longer required for those travelers ages 70 plus, nor are there restrictions for those guests with underlying health conditions.
Buffet eliminated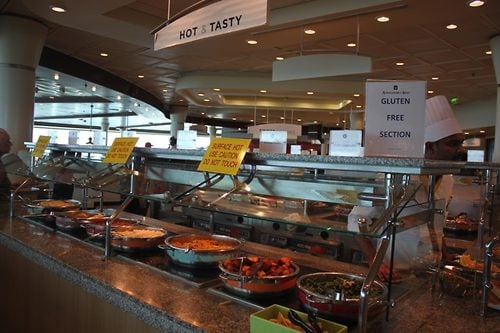 It looks like the buffet is also going to be done away with in light of health and safety concerns.
Royal Caribbean International President & CEO Michael Bayley spoke on the topic recently, and indicated the Windjammer buffet will not be a traditional buffet, and instead transformed into something else.
"We've got teams working on every single element of the guest experience, and we obviously have a team working on the buffet. I think in the beginning, there will not be a buffet in the beginning, that's how I see it. It depends again upon the timing. We will utilize the space, we will utilize the Windjammer, but in all probability it won't be a classical buffet. It will be something more akin to a restaurant."
"I think the key focus on dining, for example, is making sure that our guests have plenty of choice. But now, that plenty of choice has to be put through the lens of distancing, and safety and health, etc. in a more acute way. I think there will be changes for sure, and I think the word 'buffet' will diminish and we'll replace it with a new concept."
Plan is in the works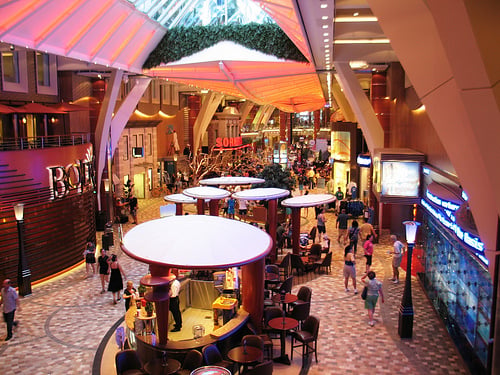 Beyond what is listed here, Royal Caribbean has indicated repeatedly they are working with health officials to craft a plan of new policies and requirements to keep guests safe.
"You need to be timing your return to service so it fits with how consumers are thinking about taking a vacation. We have some protocols that we need to really get right, and of course we need to be working with the CDC on all of these things," Bayley said recently about returning to service.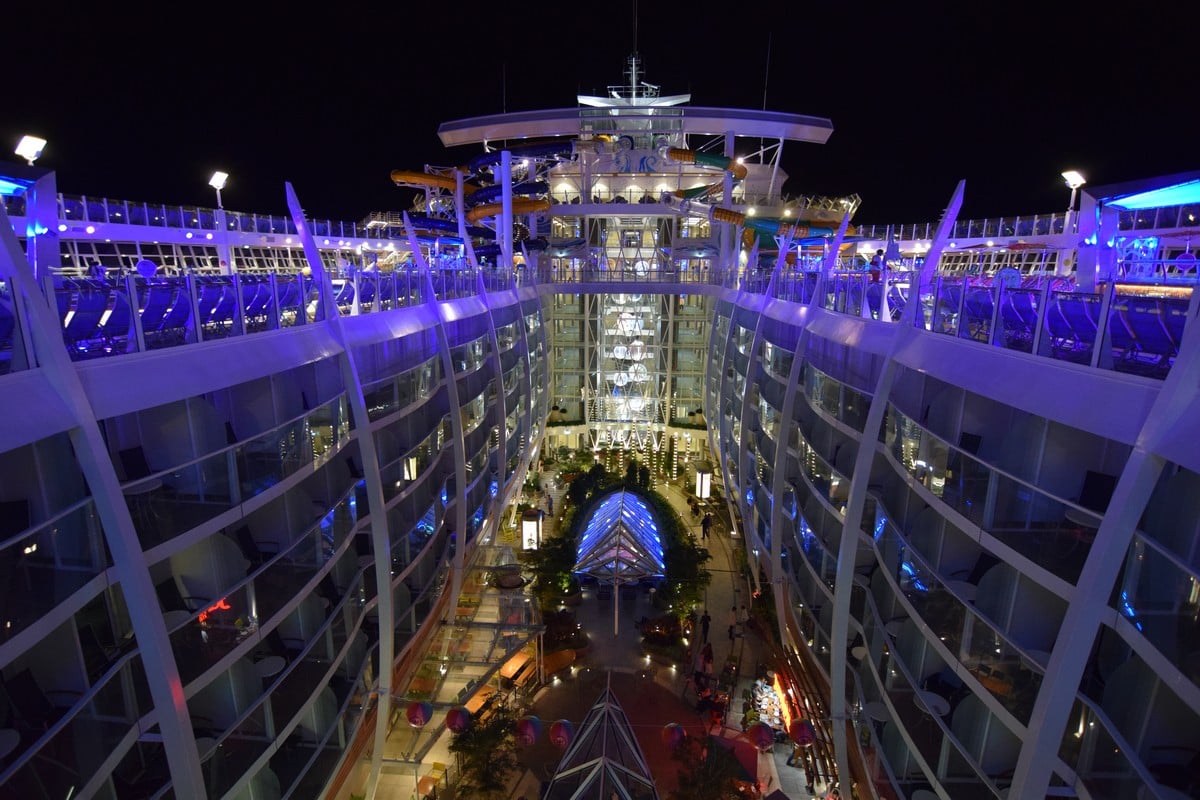 Royal Caribbean Cruises Ltd. Chairman and CEO Richard Fain has spoken on numerous occasions about the work going on behind-the-scenes to prepare for the resumption of cruises.
"Looking forward to restarting, health and safety are absolutely paramount as I've said before, what was fine just a few weeks ago is no longer adequate. Good enough just good enough. We need to raise the bar to new heights, and we have teams of doctors, of scientists, of epidemiologists, and teams of people who know our business, all looking hard and charting the safest and surest path forward that we can."
"At Royal Caribbean, we're using this time of the suspension to learn as much as we can about this disease, and how to contain it. We're using this time to consult with experts in the field. We're trying to understand the science. We're using this develop new ways of doing things to protect the health of our guests, and our crew. Our objective is to make our ships not just good enough, but the best they can be."
Unconfirmed changes
In lieu of much information on what policy changes Royal Caribbean is planning, lots of people have speculated on what could be coming based on what other cruise lines, theme parks and municipalities are announcing.
There are plenty of steps Royal Caribbean could take to keep guests safe, including screenings, temperature checks, on-site medical professionals, social distance markers and additional shields and safeguards, mandatory PPE training for all staff, and more.
Face masks while cruising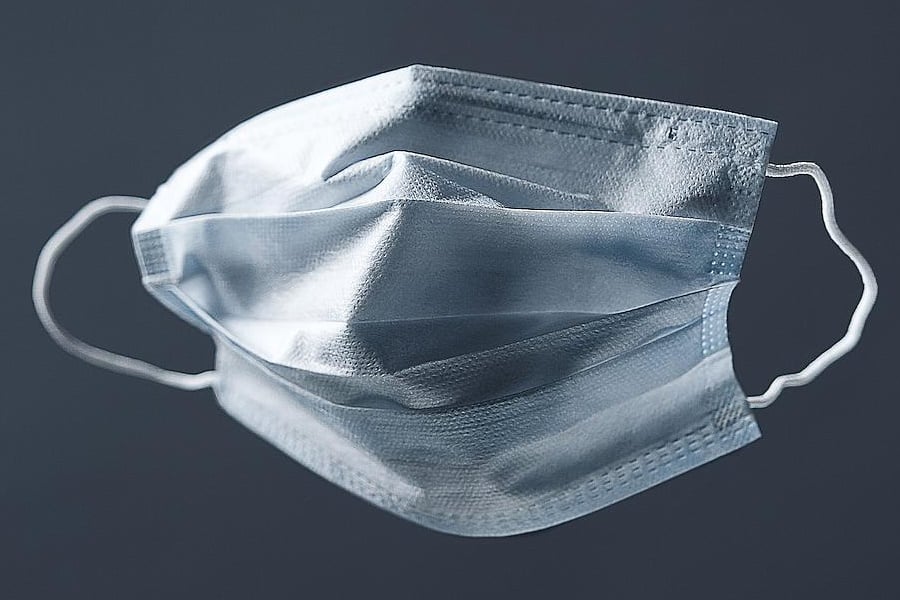 The role of wearing a face mask in some capacity onboard the ship is a topic of discussion among many cruisers who are concerned with what level of social distancing will be required.
While Royal Caribbean has not commented at all on the role masks will play, the cruise line did file a trademark application with the United States Patent and Trademark Office for "Seaface".
The trademark lists the description of the trademark simply as:
Trademark applications usually quite vague in regard to their intended use, so it remains to be seen precisely how it will be used, if at all.
Anecdotally, while a great majority of cruisers have no issue with going back on a cruise without a vaccine, many seem to be concerned about being forced to wear a mask.
Digital muster drills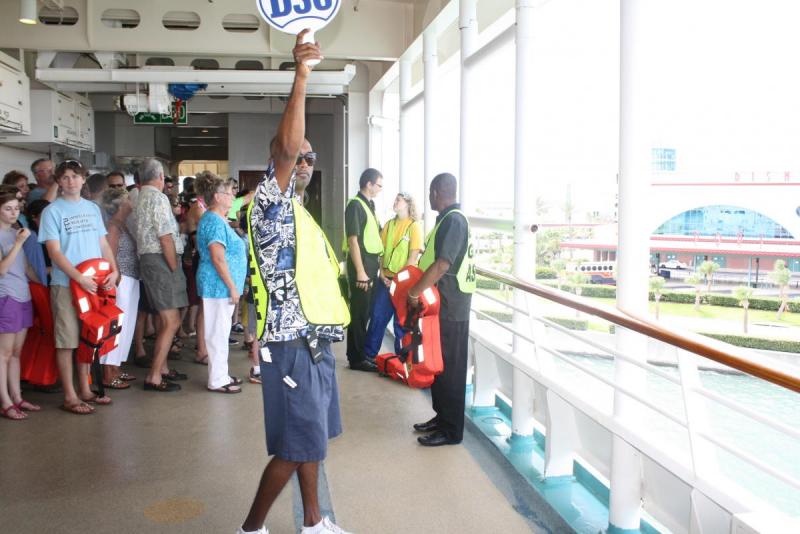 Another trademark filing made during the shutdown is for something called "emuster".
There is no other information provided, but the name has many thinking it indicates Royal Caribbean might be changing its safety drills to make them more of a self-service role.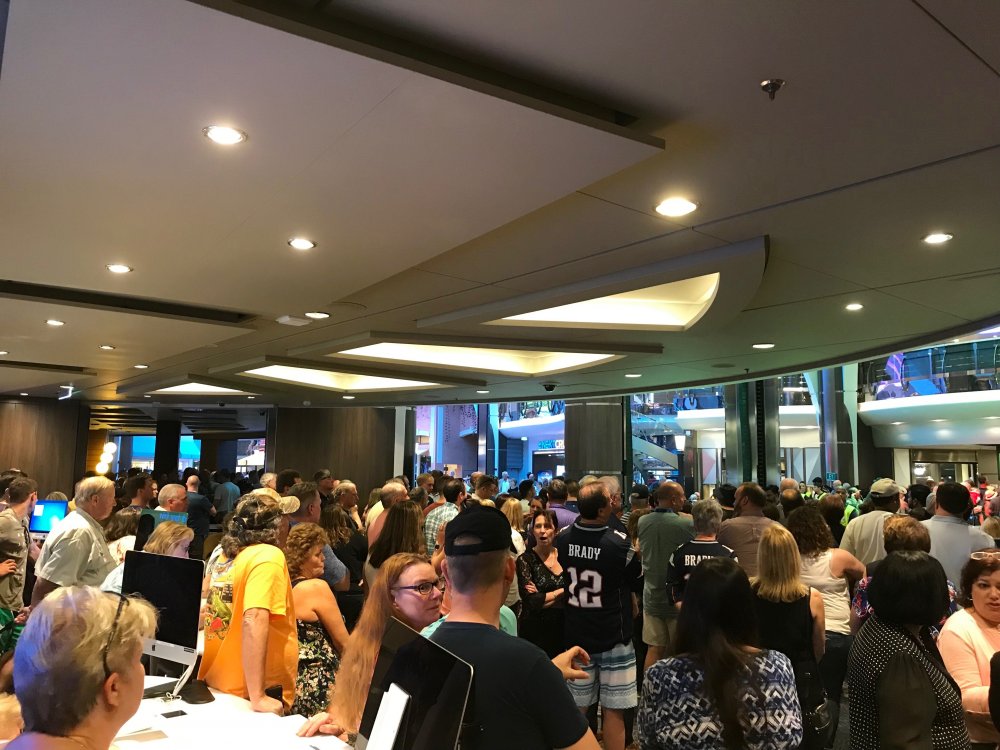 The muster drill is a compulsory drill required of all guests to gather in designated areas around the ship in order to understand where to go and what to do in the case of a real emergency.
Currently, the muster drill involves large groups of guests lining up in close proximity to each other while being counted and briefed on what to expect in the case of an emergency.
Your thoughts
What changes do you think Royal Caribbean will make to keep its guests safe? What sort of protocols or policies do you see as absolutely necessary, and will any of these stop you from cruising? Share your opinions in the comments!